Host: Kilcowera Station
Owner/Managers: Toni and Greg Sherwin
Region: Channel Country, Queensland
Nearest town for shopping, doctors etc: Thargomindah is our nearest town. It has a small roadhouse, a post office, a pub, a grocery store, a Toyota dealership, a police station and a small outpatients clinic that is serviced once a week by the Royal Flying Doctor Service. Approximately 280 people live in Thargomindah.
Nearest roadhouse: In Thargomindah, 100 km away. The roadhouse is only tiny.
Number of cattle: In a reasonable season we can run around 2000 head of cattle.  Currently due to the ongoing drought our numbers are down to about 500 cows and their small offspring.
Number of staff: Greg and Toni do all the work, all the time. We muster twice a year and employ 2 men to help us for the mustering.
Size of station: Kilcowera and the neighbouring station Zenonie which we also own have a combined area of 200,000 acres.
How often and how the mail is delivered: Our mail is delivered by an assortment of characters twice a week (usually) in a Toyota ute, except if it rains or if there are any public holidays on.
How often and how the stores shopping is done: We always carry substantial amounts of supplies (groceries, fuel, horse, dog and chook food) which we purchase locally. We need to be self sufficient in case of the rare event of a flood or rain cutting us off from the outside world.
Toni and Greg Sherwin.
Kilcowera Station is a large organically run cattle property 1200 kilometres west of Brisbane on the Dowling Track.
Greg and Toni Sherwin have lived, owned and cared for Kilcowera for 34 years. The adjoining property – Zenonie has been in the family for three generations. Since the year 2000 we have been welcoming visitors to the property and we enjoy sharing our part of the outback with them.
The 80,000 ha of Mulga Rangelands which comprise both places is mainly within the Bulloo River Catchment. The region's environmental processes are determined by irregular rainfall and other episodic weather events that rarely follow predictable annual cycles. The Mulga region of South West Queensland includes some of the driest parts of inland Australia with an average rainfall of just nine inches.
We believe that maintaining the health of the soils, the native vegetation, and the native and domestic wildlife is vital for our country if we are to have a sustainable industry both on a personal and national level.
Unlike agricultural regions further east, healthy native vegetation is critical to the pastoral industry in the outback, providing valuable fodder for fattening cattle and sheep.
A conservative stocking rate of one beast to 100 acres is used to facilitate the management of the native vegetation and to keep a reasonable level of groundcover over the entire property.
Of course there are times when the elements are extremely unkind such as the decade between 2000 and 2010, when much of the country went through the worst drought in living memory. Many properties were completely destocked by the end of that drought, including Kilcowera and Zenonie.
Kilcowera Station is a member of the award winning Outback Beds network and has also received the Tourism Queensland Judges Commendation in 2010 and 2011 for Hosted Accommodation in the outback.
Kilcowera Homestead.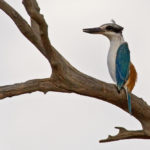 Host: Kilcowera Station Written by Toni Sherwin, Station Owner Kilcowera is a working cattle station that offers accommodation, camping and guided tours. Way back in 2001 we opened up Kilcowera to paying guests, since then we have had thousands of them through the gates. It was a fairly easy decision to make as we had […]