*Note: The information on this page is specific from the time period of 2015-2018.
Host: Abingdon Downs Station
Managers/Owners: Barry and Campbell Keough – Keough Cattle Co Pty Ltd
Region: Gulf of Carpentaria, QLD
Nearest town for shopping, doctors etc: Main shopping town is Atherton (5 ½ hours away), closest town is Georgetown (1 ½ hours away)
Nearest Roadhouse: Georgetown
Number of cattle: approx. 18,000
Number of staff: 10 – does vary depending on the season
Size of station: 1.1 million acres
How often and how the mail is delivered: Once a week via mail plane from Cairns
How often and how the stores shopping is done: 2 major stores orders, 1 at start of season and 1 mid-way through, which we collect from Atherton. The rest is topped up from Georgetown on a needs basis. We also exploit visitors, agents, truck drivers, family and friends when they come by asking them to collect stuff for us!
How far off the bitumen you are: 110 kms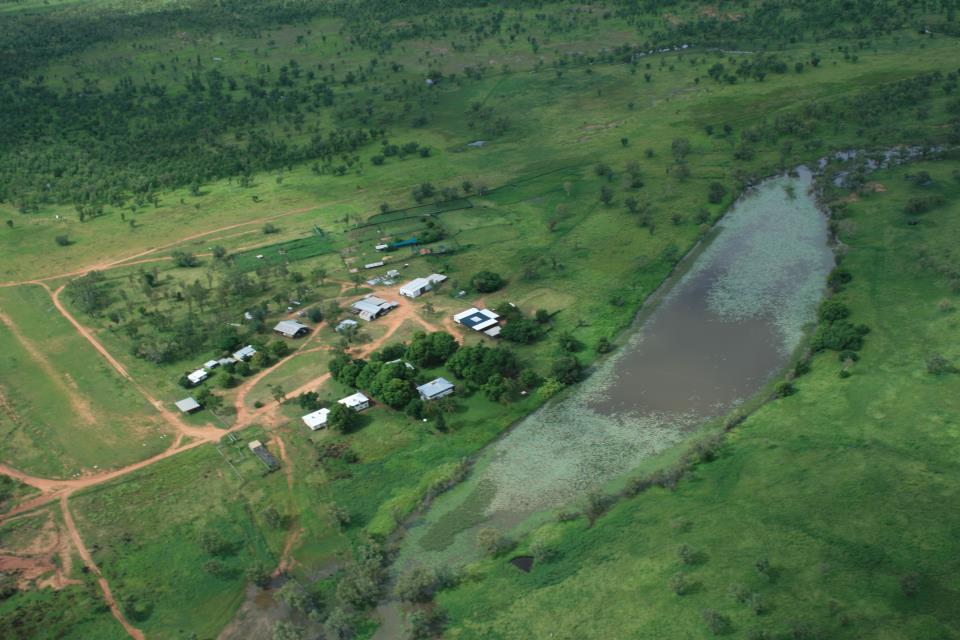 Homestead complex
Abingdon Downs Station is a privately owned family company.  We purchased Abingdon Downs in 1999, moving from a property only 70kms down the road that had been in the family for 40 years. Coming from a property that was 76,000 acres to 1.1 million acres was no ordinary feat. What was originally a father and son outfit meant heading to an operation that needed at least 15+ employees, a steep learning curve in itself. 15 years on, much wiser, we're still here and wouldn't have it any other way.
Abingdon Downs runs between 16,000 to 18,000 head of brahman cattle.  In our experience we believe they are the breed of cattle most suited to our hot and humid climate in far north Queensland. Our stock is 99.9% grey only. Makes it easier to see them from the air when mustering starts!
Mostly grey brahmans
Weaners
Given our location we sell our cattle predominantly to the meatworks in Townsville. This year has been a little different due to the on-going drought. We have reduced our herd numbers significantly, sending more cattle to meatworks than we normally would and also selling off much younger cattle to different properties though various cattle agents. We have been drought declared since 2012, however we are luckier than some as Abingdon Downs sits on 2 major river systems which ensures that at least our cattle will always have water.
Trucking out 18 decks of heifers (576 in total) for fattening
Our crew each year tend to vary but we have our staple employees who have been with us nearly from the start who have become part of the family. We get staff come and go each year, some return for another season, some might only do one season and some don't even last that long. We take the occasional traveller but not very often as we like to spend our time training the ones that will come back season after season.  We have a great bunch of people right at this moment. The personalities all gel (which is not always the case!) and they're all having fun.
The crew – L-R Kieran (ringer), Harley (cook/ringer), Brandon (ringer from Ohio, USA), Toni (ringer, partner to Squeak and mother to Clay and Dylan), Ellys (ringer from UK), Campbell (owner), Brian (owner Lanes Creek Brahmans), Hudson (ringer), Kneeling is manager/head stockman Squeak and his two boys Dylan and Clay.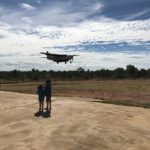 Host: Abingdon Downs Station Written by Laine-Jon Hughes, Governess. We are lucky to have long term employees and the current governess is on her third year at Abingdon. She took a leap of faith and signed up for her very first job a long way from home. My journey so far, having completed grade 12 […]