Station Name: Umbearra Station
Managers/Owners: McKay family – Angus and Kimberley
Region: Central Australia
Nearest Town: Alice Springs (320km)
Nearest Roadhouse: Kulgera
Number of Cattle: 7500
Number of Staff:  5 including ourselves
Size of the station: 890,000 acres
How often and how is mailed delivered:  Once a week via Mail Plane
How often and how stores shopping is done: Bulk supplies are purchased through Independent Groceries twice a year and regular smaller shops done at Woolworths and Central Fruit and Veg, all from Alice Springs. Trips to town for supplies are ran every 2-3 weeks.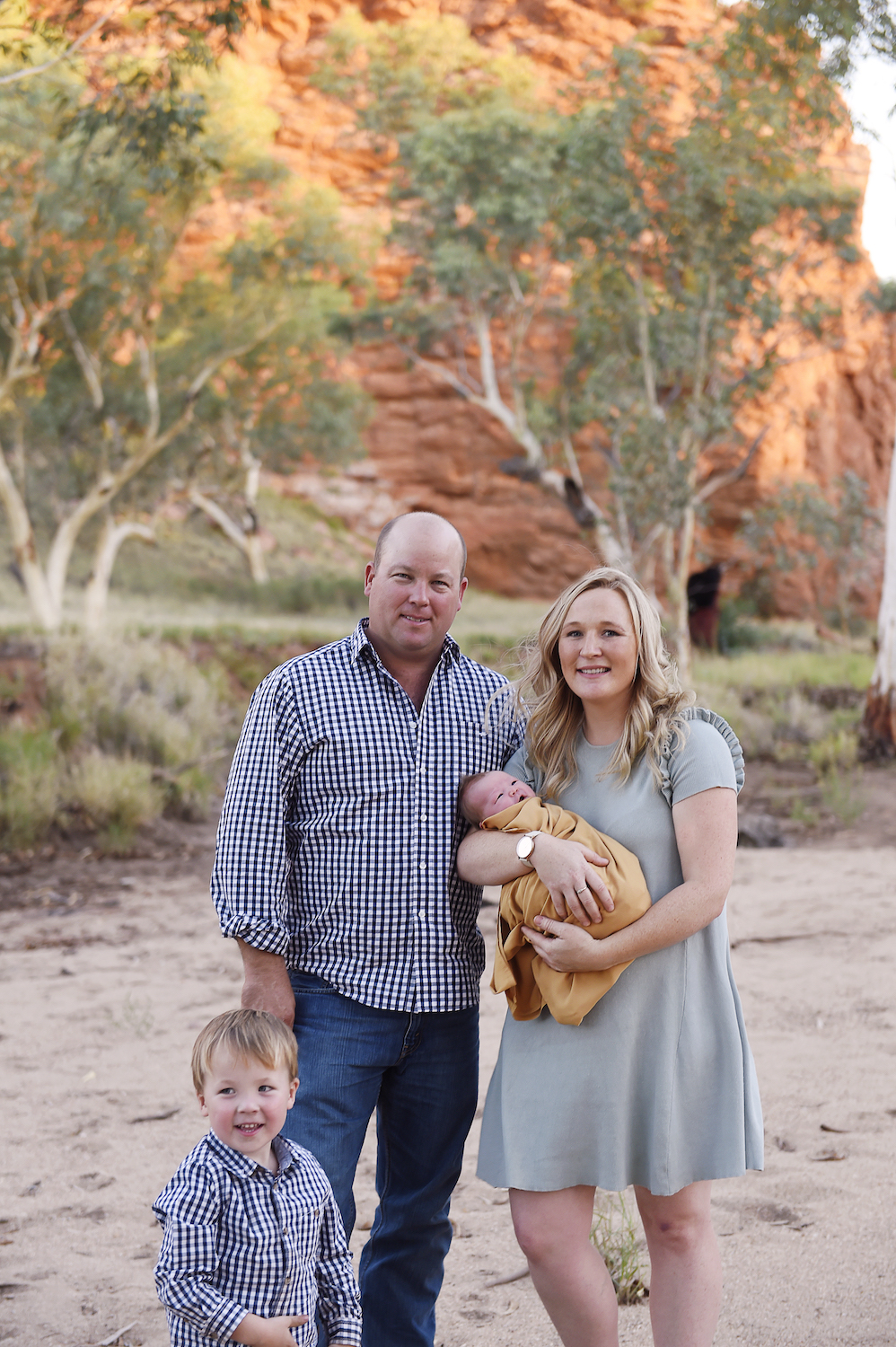 Umbearra is very much a family run operation, Angus and Kimberley McKay operate the property with 3-5 staff members along with our children Ollie 5, Millie 18 months and another one on the way.
Umbearra Station is located 320km south of Alice Springs and situated right on the Northern Territory-South Australia boarder. Leith McKay purchased the property in 1962 and 10 years later Angus' father Thomas purchased the adjacent property, Kulgera which is what makes up Umbearra today.
Umbearra Station has an average rainfall of 10 inches/250mm and is mainly compromised of granite hill country with numerous creek systems and open mulga country growing oaten, kerosene and buffel grasses.
The property is 890,000 acres running around 7500 head of Organic Certified Red Angus cross cattle producing bullocks for domestic and export markets.