Host: Mystery Park
Written by Tess Camm – Owner, Mystery Park.
I've always loved mornings, but 2am is pushing the friendship! The reason for this insanity? A beef production. This week I am processing around 250 head of 110 day grainfed steers.
Since hosting Central Station in 2014, I have taken on a role managing vertically integrated beef export company, 'Signature Beef'. Pioneered from a 'paddock to plate' concept, the initial goal was to retain ownership of the beef from a select herd in Central Queensland, and deliver directly to customers. Over the past decade, the concept has grown to service customers across over 30 nations, with orders ranging from one carton delivered to their door to three sea-freight containers.
Now let's go back to my early morning. On production days, I drive down to our processing plant, approximately three hours away to oversee today's beef carcass quarters drop down from the chillers and creep through the de-boning process.
This process starts long before the 5am start time though. Months ago, cattle are inducted into the feedlot to begin their finishing process. Based on the available supply of cattle, I then begin working with clients to customise orders. These orders are then factored into a production matrix, revealing the best economic outcome of each possible way to produce a cut, based on the product yield and cut value. Once the orders are finalised, containers and airfreight pallets are booked.
Today it's my chance to see all of these puzzle pieces fall into place. By the time the carcasses creep along the production floor chain every muscle on the 246hd of steers in this consignment have been sold. Each customer has product specifications and market requirements that have to be adhered to. These details are all formulated into a boning specification report – a roadmap of how each cut needs to be trimmed and packaged. Today I am packing both chilled and frozen cuts, destined for China, Kuwait, the UAE, Korea, Japan, Indonesia, and of course, Australia.
I arrive a little before 5am I quickly check my emails to see if what correspondence with international customers transpired overnight as I change into sterile clothing covers and rubber boots before scrubbing up. Hygiene is paramount as we are packaging fresh food for export around the globe.
The first stop is to check in with the specification coordinators, who use my boning reports to establish what consumables will be needed for today's production, and provide instructions at each table along the chain for how I require each cut to be packed. We run through the game plan on how many bodies it will take to fill each of my orders. Since the cattle only slaughter one to two days prior to production, I fine tune my specification report with the actual carcass weights in mind to indicate exactly how many bodies will be required fill each order.
It's now time to step back and allow the processing team artfully slice and dissemble the run of 984 carcass as they make way across the room, until only bones are left. Today we are running on all four production chains, which are buzzing with activity packing over 47,000kg of beef in just five hours.
No cut of beef can exist without an equal and proportionate balance of its peer cuts. With this in mind we can appreciate every one of the 47,000 kilograms of beef we produced today as beautiful in its own way. The goal is to cut and cook each one to show its best possible features.
After the final cartons have been packed, I head outside and call the office to check in and see how the morning is going. A quick coffee and I hit the road, I should be back in the office and finalising next week's production by late lunch. Phew!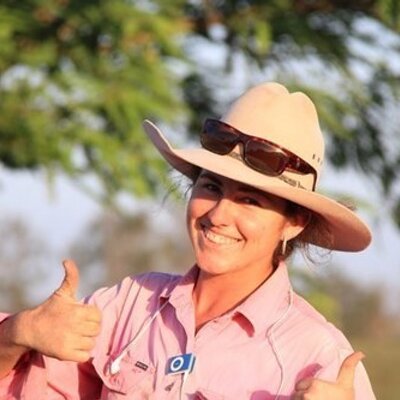 Tess Camm.
Comments