Station Name: Kachana Station
Managers/ Owners: Chris and Jacqueline Henggeler
Region: Kimberley, Western Australia
Nearest town: Kununurra – 120km
Nearest roadhouse: Doon Doon Roadhouse 80 min by air
Number of cattle: 300
Number of staff: family and volunteer based
Size of station: 77,500 ha
How often and how the mail is delivered: no delivery service – whenever there is an aircraft.
How often and how the stores shopping is done: we get our shopping from Kununurra which requires a trip via aircraft.
---
Kachana, a 77500-hectare pastoral lease in the heart of Western Australia's Kimberley region, is approximately 120 km south west of Kununurra as the crow flies. Perched in the upper-catchments of five river systems, the only access is by foot, horse or air-craft. Kachana means 'far away' and is committed to restorative Landcare https://www.kachana-station.com/.
Perched in the upper-catchments of five river systems, the only access is by foot, horse or air-craft. Kachana Pastoral Company is committed to restorative land care. The aim is to build a model of sustainable land use with meaningful activity for all involved.  This brings with it the need to explore and create new opportunities for young people.
Chris Henggeler is a student of eco-system function; his study takes place in the field where physics and biology blend in complex and dynamic life-shaping processes. Chris sees himself as a Rhodesian born and raised farm boy with Swiss ancestry. His formal schooling ended at the age of 21 in Engelberg, Switzerland in 1978 with Matriculation in 12 subjects. Having had no farm to return to for political reasons, he kept going. Travels took him to Australia during the cattle-boom of 1979 where he fell in love with the Australian bush. With intimate connections to the African bush and the Swiss Alps this was easy to do despite the differences. A short stint of Vet-Science at Sydney University convinced him that cities were not the place to be. He took on full-time employment with Stanbroke Pastoral Company (at Fort Constantine). From then on his study of how nature functioned was by observation, reading, courses and experimentation.
Chris' aimed to find a plot of land where he could raise a family and become reasonably self-sufficient. 1985 Chris came across Kachana (then still the southern portion of El Questro Station). On this patch of desertifying country, abandoned by its earlier inhabitants and ignored by industry, Chris believed more was possible. There was sunshine, there was rain, the critical ingredients for biodiversity and rural productivity; the key he believed was management. 1986 he and his business partner Danny Waser applied for the lease.
August 1987 Chris married Jacqueline, a Swiss paediatric nurse who was ready for the challenge. Soon after Danny married Regula and their first daughter Sarah arrived in late 1988.
1989 Chris and Danny were granted the Pastoral lease for Kachana. Moving out bush was the next challenge. The next few years were spent building airstrips, carting tools and materials to set up basic infrastructure. The Waser family remained based in Kununurra and provided back-up for the logistics involved.
December 1991 the Henggeler family moved to Kachana permanently. Rebecca was 2.5 years old and Bobby 18 months. The family set up camp and soon got used to the rhythm of life in the bush. School of the Air and Distance Education  (with Jacqueline as tutor)  became part of the deal. 1995 Chris and Jacqueline's youngest daughter, Kristina was born. When Kristina reached year 10, Jacqueline decided to keep Kristina company and began her own studies. Jacqueline graduated in Social Work in 2016.
In the early days the old Bedford Stock-Route wound its way through Kachana on the way to the meatworks in Wyndham. While the drovers moved cattle along this route, at times for animal welfare reasons, the odd animal was left behind to be picked up next time. This resulted in local populations of feral animals dotting the countryside. Not only did these cattle become territorial, they multiplied and learned to evade capture. This resulted in a loss of herd behaviour and an increase in feral stock. Something similar happened to donkeys that were released by their owners once their work was replaced by mechanised transportation. These unmanaged animals kept grazing the vegetation they liked most, eliminating plant after plant, species after species in direct accordance with desirability from the pastoral point of view; biodiversity was impacted as a consequence and every year there was more bare ground exposed to the elements. Grazed vegetation did not get a chance to replenish itself and un-grazed vegetation became a fire hazard. Initially lightning strikes and then also poor pastoral practices accounted for ever more expansive wild fire. Vegetation and many habitats were lost during this process. This sped up erosion even more. Every wet season the rain washed away more exposed soil. Once Chris realised how badly degraded many areas at Kachana were he destocked areas that were not feasible to manage and began using a small nucleus heard as a land management tool to rebuild the pastoral productivity of the area. As the cattle were feral and ran away as soon as they saw human beings, the first step was to quieten the cattle. To do this Chris spent a lot of time on horseback, walking and on motorbike, moving around the cattle to get them used to humans. The next step was to get the cattle used to electric fencing and to feel comfortable in larger groups. Once this was achieved, Chris started using the herd as a land management tool to mulch, fertilize and prune plants.
Over a period of twenty odd years Chris increasingly became aware that to a great extent the challenges facing Australian agriculture (in the broadest sense) today are human made. He is passionate in his quest to see humans and the animals that they have brought with them become part of the solution. Chris' aim is to provide perennially flowing clean water from a landscape rich in vegetation and biodiversity.
---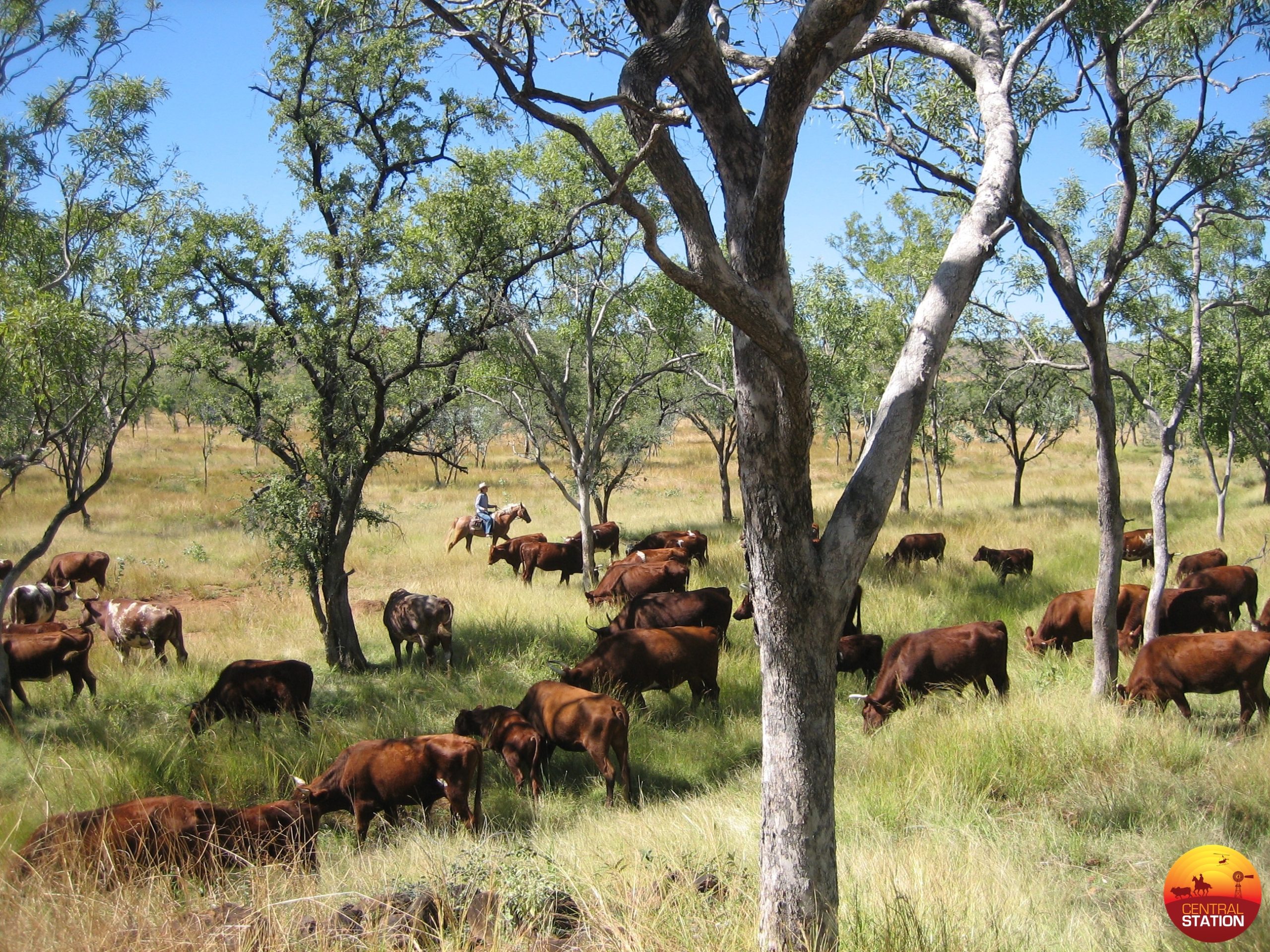 Prompted by the personal observations of Chris Henggeler that span 40 years I hear, I forget… I see, I remember… I do, I understand … thank you for that quote, Jim! What could pastoralism do for Australia, if consumers understood the challenges facing us in our back-yard?  Apart from remoteness, we are only limited by our […]
Comments