Host: Kalyeeda Station
Managers/ Owners: Kalyeeda is a family owned and run station headed by Peter and Cheryl Camp who have owned the property for nearly 20 years.
Region: Kalyeeda is found between the Fitzroy River and the Great Sandy Desert in the West Kimberley of WA
Nearest town for shopping, doctors etc: Derby is our closest town – about 250kms away. On a good road in the dry season this will take two hours drive on dirt roads and a further hour on the bitumen. In the wet season when the Fitzroy River is up we have to take a different route to avoid the flooded crossing. It can take more than four hours drive if we can get out at all.
Nearest roadhouse: Willare Bridge roadhouse is 190Km from the homestead.
Number of cattle: We run about 6,500 cattle over all. About 2,500 of these are our 'breeder' cows that are mainly the tropically bred Brahman cows. We then cross Droughtmaster bulls over these to produce calves that are more versatile for different markets and have a bit of hybrid vigour.
Number of staff: This varies seasonally. In the wet season there are periods of time where there will only be a couple of people. In the dry, Kalyeeda comes alive with a full crew. There can be up to 8 on the stock crew, plus mechanics, bore runners, cooks and general helpers. It's not uncommon for the station cook to have to cater for 15-20 people.
Size of station: 122,000 ha (300,000 acres)
How often and how the mail is delivered: We get mail once a week on the mail plane which flies onto our strip about 1km from the homestead
How often and how the stores shopping is done: We usually have someone coming or going from town every two weeks to a month or so.
How far off the bitumen you are: About 150kms
---
The Camp family bought Kalyeeda in 1996 when there was nothing but bare paddocks. In the first years they owned the soon-to-be station it was ravaged by both flood and fire, firstly burning 80% of the property and then as Peter and Cheryl and their four young children set up their first tentative homestead consisting of a concrete pad and a caravan, the Fitzroy river flooded to engulf the area.
In the years that have since passed Kalyeeda has changed beyond all recognition. The homestead (now situated on top of a sand ridge on the highest point of land around!) has two houses plus donga accommodation for staff and visitors. There is a large communal shed that is home to the kitchen/dining area where everyone shares meals and socialises and the business office. This is also where the bore shed workshop and machinery shed are found.
Peter and Cheryl's six children have all worked on the station at some time in their lives and are still actively involved in its future. Eldest son Damian is currently head stockmen and works alongside his wife Bronwyn. The other Camp children – Beanie, Hannah, James, Camille and Wave are all currently pursuing other careers, though James and his wife Barb plan to return to Kalyeeda once they've achieved qualifications to get 'real jobs' – just in case!
We hope you enjoy the blogs about our home out here under the desert stars. The work and social experiences can be both maddening and brilliant and it is certainly never just a job but a way of life. We employ a lot of people from many other countries as well as other areas of Australia and find a new appreciation for what we have every year though their joy in both the country we life on and the work we do. It's a pleasure to try and share a little of this with you though these stories.
You can also take a virtual farm tour of Kalyeeda at http://virtualfarm.mla.com.au/
---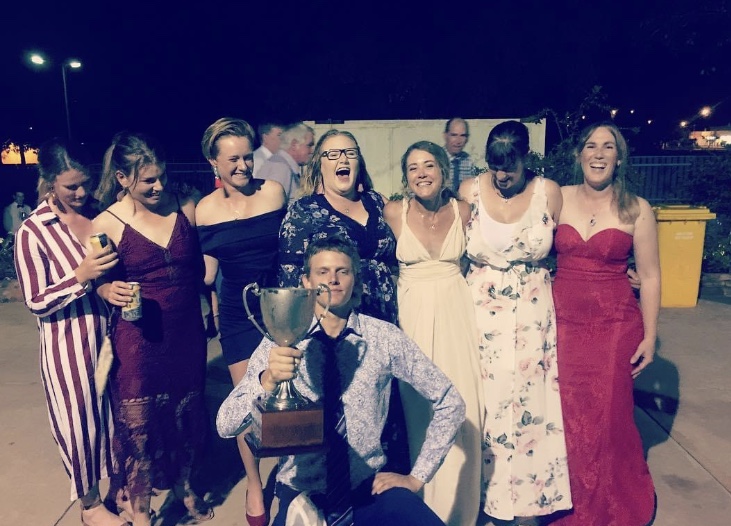 Written by Barbara Camp – Kalyeeda Station I am writing this to you from the precipice. The precipice of something big. It's July of 2020 – the year that wasn't. I don't need to tell anyone that surviving unscathed to the mid-point of this year is nothing short of miraculous. COVID has rocked our world […]
Comments