Host: Katherine Outback Experience, Riverboyne Horsebreaking & Training
Manager/ owner: Tom Curtain
Region: Katherine, Northern Territory
Nearest town for shopping: Katherine – 6km
Nearest roadhouse: Katherine
Number of Cattle: 1 Brahman steer, his name is 'Tin Shaker'!
Number of Staff: 2
Size of Property: 20 acres
How often and how the mail is delivered: Mail is delivered to the post box in town. It gets picked up as often as we get to town.
How often is the shopping done: When we run out of food. 1-2 times a week
---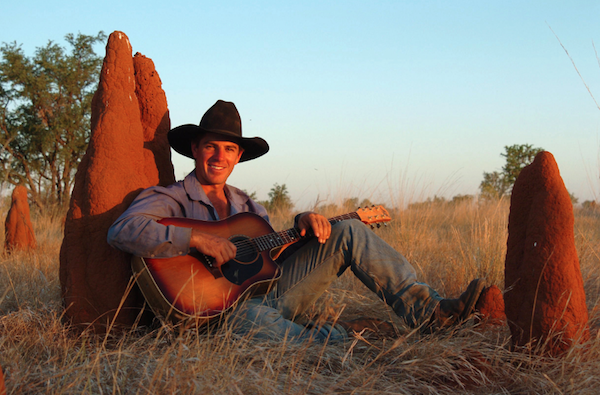 A promotional photo taken by the Outback Magazine on Newcastle Waters Station in the NT.
Just to be clear, we are not a station. We are however involved in the cattle, equine, tourism and music industries in a way that showcases and celebrates life on Australian cattle stations.
From our 20-acre property 'Riverboyne,' just 6km east of Katherine, located on the Stuart Highway, we operate two businesses:
Katherine Outback Experience – A tourism venture; and
Riverboyne Horsebreaking & Training.
As discussed further in our blogs, I began my professional horse-training career in 2001 at Mount Sanford Station in the NT. Since then I have broken-in thousands of horses across Australia and continue to train over 100 horses a year through 'Riverboyne Horsebreaking & Training.'
Working a 'breaker' at our property in Katherine.
We spend the 'Dry Season' (May-Oct) based in Katherine, NT and the 'Wet Season' (Nov-Apr) in the southwest of WA breaking and training horses across numerous equine breeds including Australian Stock Horses, Quarter Horses, Thoroughbreds and Warmbloods for various disciplines including campdrafting, cutting, eventing, dressage, showing and racing.
Whilst working at Mount Sanford Station, I discovered a passion for writing songs about day-to-day life in the outback. What started out as a bit of fun singing around the campfire and in the old corrugated tin shower, led to the release of award winning album 'Smack Bang!' in which the title track went to Number 1 on the Australian Country Music Charts. In 2007 I released my second album 'Heatwave.' I have been fortunate to tour with some of Australia's biggest country music names including Sara Storer, The Sunny Cowgirls and The Davidson Brothers and write songs with the likes of Beccy Cole, James Blundell and Luke O'Shea.
Our trusty stallion 'Acres of Ra' working a steer during a Katherine Outback Experience show.
In July 2013, our tourism venture 'Katherine Outback Experience' was officially launched which operates from May to November at our property in Katherine. Katherine Outback Experience is a 90-minute show that provides a unique window into the inner workings of an Australian cattle station. It incorporates authentic horse breaking and working dog demonstrations, country music and humorous bush tales. We involve an array of station animals in the show including horses, cattle, working dogs and goats as well as a buffalo!
We attract tourists and school groups from all over Australia and the world, and have even had some surprise guest appearances from nationally acclaimed music artists. Later in the year we are hoping to take the show to the southwest of WA to operate from November to April.
One of our key aims is to educate people about the significance of the Australian cattle industry, together with the importance of animal welfare.
Students giving 'Tin Shaker' (our pet Brahman steer) a pat during a Katherine Outback Experience Show.
After some time out from the music industry, I am currently working on a new album, that I hope to release later in 2016 or early 2017.
Annabel McLarty at a Campdraft.
Recently Annabel McLarty has come on board to help manage the two businesses. By profession, Annabel is an Urban Planner, however has a rich farming background. She was born into a sixth generation Western Australian farming family who were some of the early managers and owners of stations in the Kimberley region. She grew up an hour south of Perth where her family own a large beef cattle enterprise and where WA's two largest campdrafts, the 'Boar Swamp Campdraft' and 'Wellard Star of the West Campdraft' are held.
Socially we both thoroughly enjoy the sport of Campdrafting and regularly compete in the Northern Territory and Western Australian circuits when we are not busy running the tourism business.
We hope you enjoy our blogs. Please feel free to drop us a line or follow us at:
Email: admin@katherineoutback.com.au
Phone: +61 428 264 030
Address: 115 Collins Road, Uralla, Katherine, NT 0850
Facebook:
Instagram: @Katherineoutbackexperience
Twitter: @KathOutback
---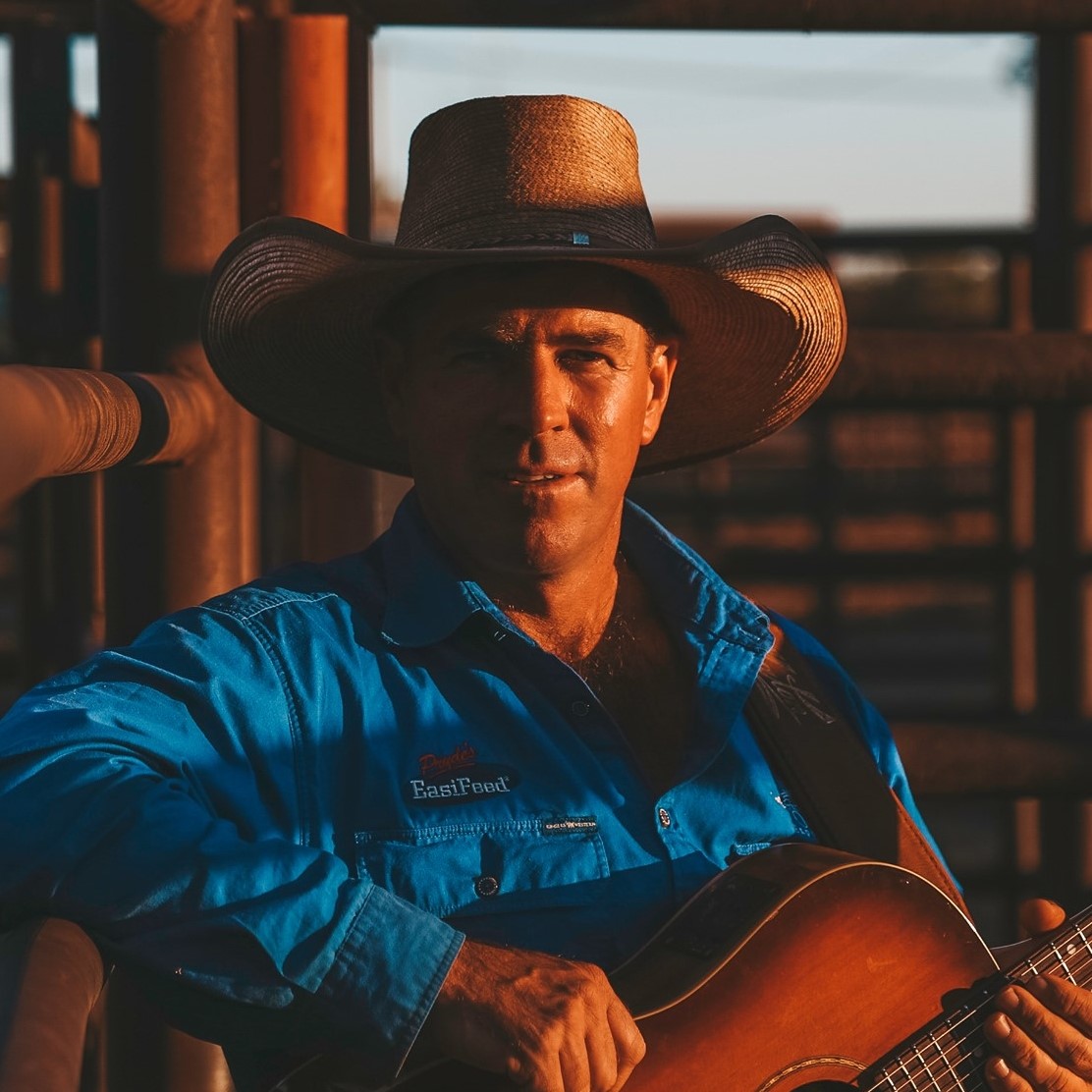 You may remember Tom and Annabel Curtain from Episode … Tom is a long-time horse trainer, Golden Guitar winning musician, and founder of Katherine Outback Experience. Annabel's dad picked Tom up while he was hitchhiking one day, and these days she calls the Northern Territory home, where she runs Katherine Outback Experience alongside her now-husband […]
Comments