Host: Lake Nash Station
Managers/ Owners: Managers Fred and Sarah Hughes, Owned by Georgina Pastoral Company
Region: Barkly Tablelands, Northern Territory.
Nearest town for shopping, doctors etc: Mount Isa
Nearest roadhouse: Camooweal
Number of cattle: 60, 000 head
Number of staff: 35
Size of station: 4.2 million acres
How often and how the mail is delivered: Monday/Thursday by road. Mail plane Friday.
How often and how the stores shopping is done: A monthly order is placed with supplier based in Mount Isa. Stores are normally collected by Toyota ute with mobile cold room behind. Over the wet season, Fred or Sarah collect the order by plane.
How far off the bitumen are you? 160km off the bitumen on a rough & dusty dirt road
---
Fred & Sarah Hughes. Photo credit: Blythe Moore (ABC)
Lake Nash is owned by Georgina Pastoral Company which also runs Caldervale, Tambo & Keeroongooloo, Windorah. Having a good team is the key to any successful operation. Lake Nash employs 35 staff members from all around Australia (and sometimes from overseas). Last year we had an Italian cook straight out of Positano treating the staff to delicious pizzas, pasta and lasagna. We love to see delightful characters such as Luca stop in and experience the remoteness and beauty of the Australian bush.
Lake Nash Station covers an area of 4.2 million acres and is bisected by the Georgina River. The aggregation includes Georgina Downs and Argadargada Station with a total carrying capacity of 70,000 head. Much of the country consists of rolling plains of black soil well covered in Mitchell grass and overlaying limestone. Lake Nash, along with Georgina Pastoral's other stations, has recently attained organic certification. The station is ideally located for organic production and currently runs a mixed herd of 55,000 cross bred cattle with an additional 6000 joined purebred Wagyu females. The majority of the herd are joined to Ultrablack bulls (13/16 Angus x 3/16 Brahman) which are highly fertile and homozygously polled, which means all progeny should also be polled.
It's difficult for Australians who have been brought up in urban landscapes and never ventured to the outback to comprehend what it is really like to live on the land. I suggest if you are one of these people, come and visit us at Lake Nash.
---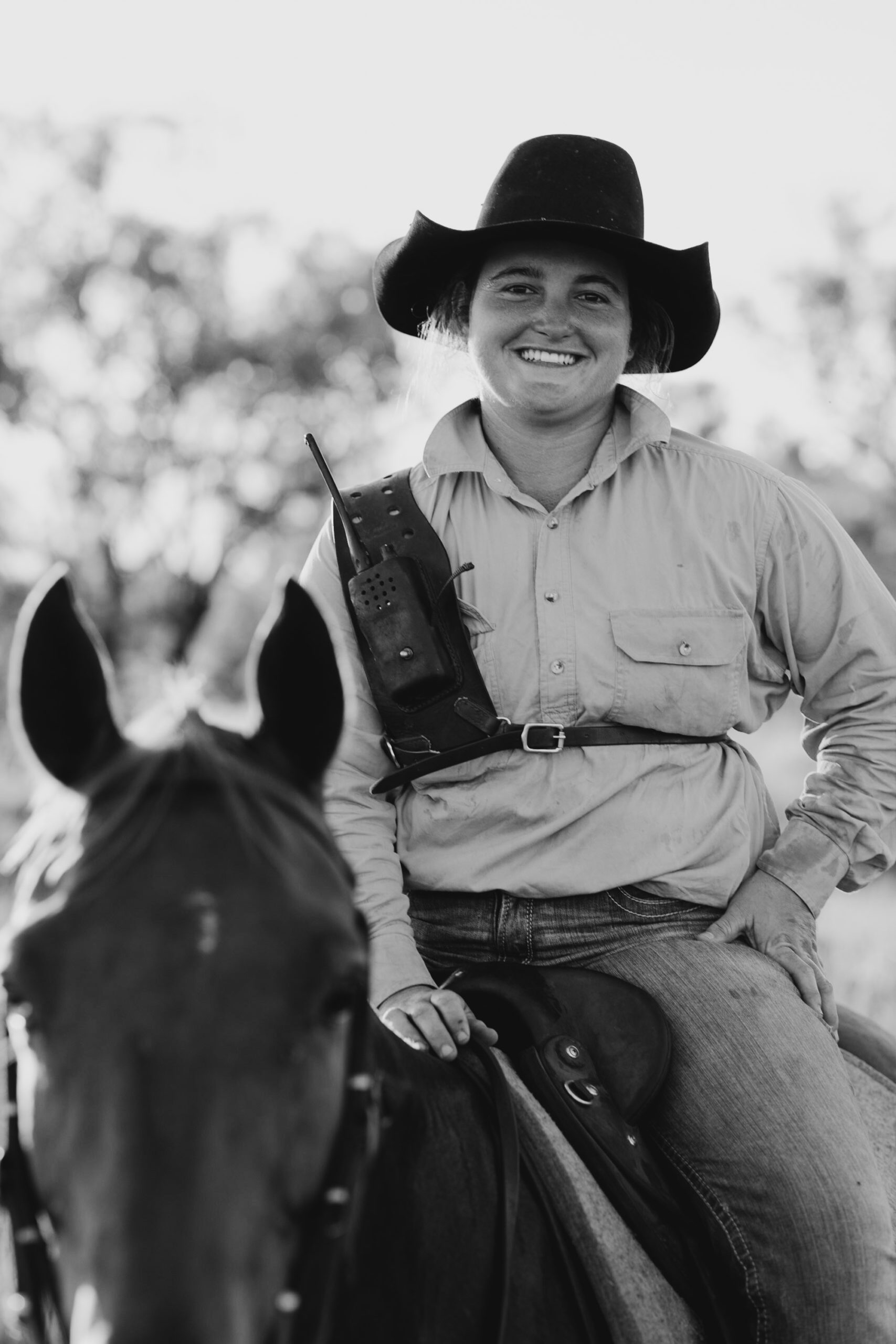 Since she was knee-high to a grasshopper, Tylah Bonisch knew she wanted to work with cattle and horses. She didn't travel to the north for a gap year, but to start her career in the pastoral industry. In this episode Tylah and I speak about her time in the industry so far, and how she […]
Comments