Station Names: Latrobe & Arlington Park
Managers/ Owners: Owned & operated by Donald & Wendy Brown, and daughter Jody. 
Region: Central Western Queensland  
Nearest town for shopping, doctors etc.: Longreach
Nearest roadhouse: Longreach 
Number of cattle: Generally between 800 to 1000 breeders, less now due to drought.
Number of sheep: Generally approximately 2000 ewes. Numbers are down this season.
Number of staff (approx.): 3. 
In recent history, Donald & Wendy and their daughter Jody made up the entirety of the full time workforce at Latrobe & Arlington Park, complemented occasionally by contractors at shearing & crutching time, and visitors and volunteers etc throughout the year. Currently Jody Brown is the only full time staff at Latrobe and Arlington Park, and Donald & Wendy come and go, allocating time between their western holdings and their coastal cattle block, Dimond Downs. Jody's partner Allan Crawford, is a high school teacher in Longreach and commutes the 65km to town every day.
Size of station: 45,000 acres (Latrobe and Arlington combined).
How often and how the mail is delivered: Twice weekly, by 4WD. 
How often and how the stores shopping is done: Locally, and by Allan after he finishes work. We are fortunate to be only 65kms from decent shops.
For more stories, photos and videos, you can follow life on Latrobe Station on the following platforms:
Facebook: https://www.facebook.com/Latrobe-Station-255231704529818/
Instagram: https://www.instagram.com/latrobestation/
---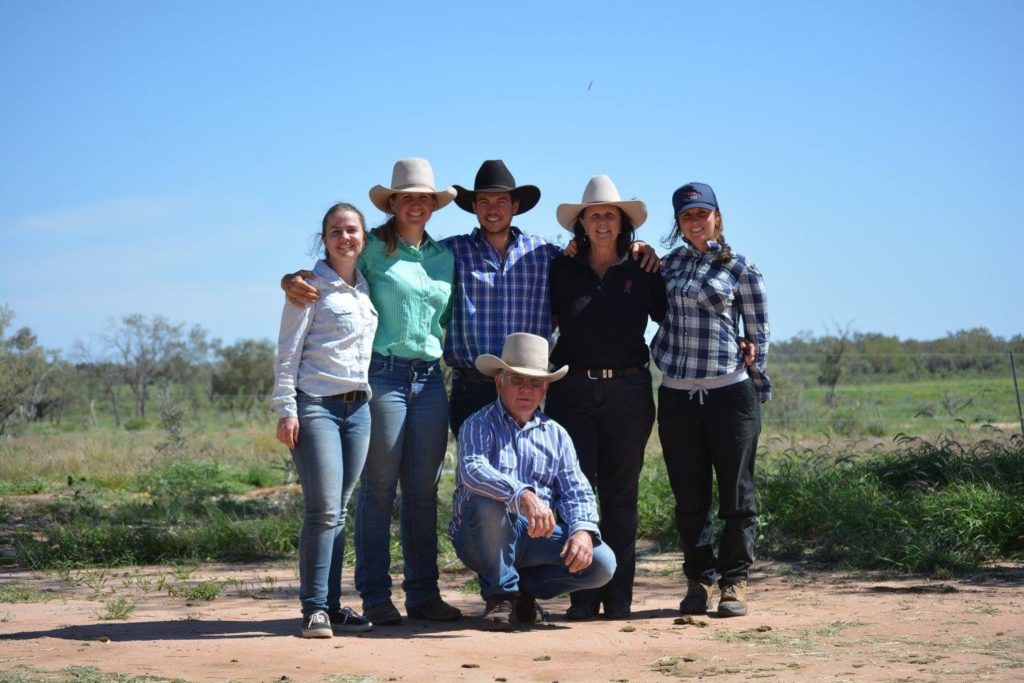 Jenny, Jody, George, Wendy, Sandy and Donald (kneeling).
---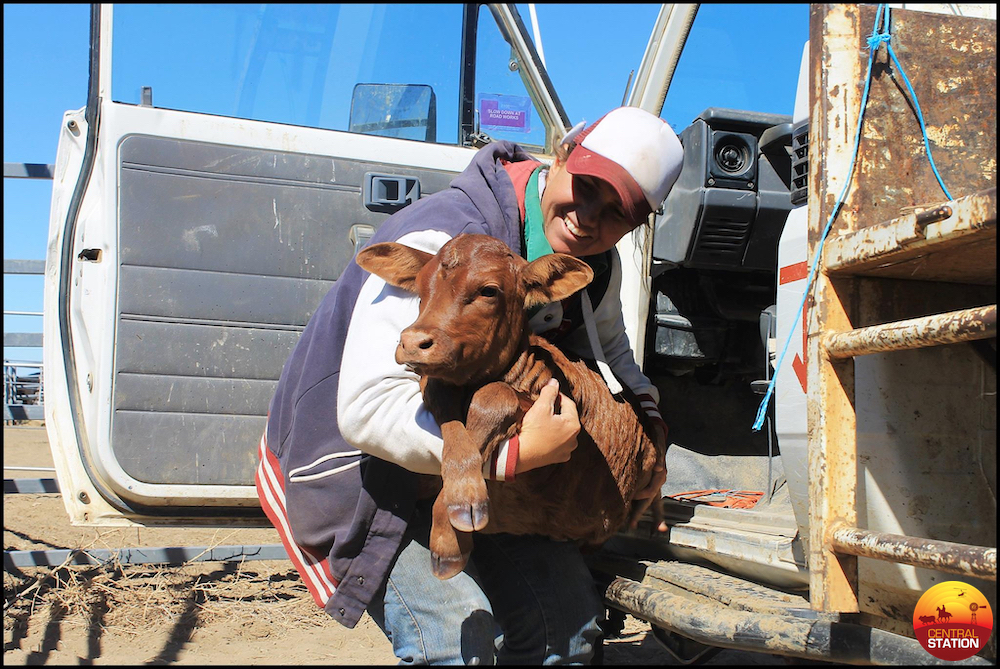 What happens when the vet is too far away to call? Host: Latrobe Station Written by Jody Brown One of the greatest privileges of life on the land is also the most humbling of responsibilities: to not only bear witness to life and death, but to be implicit in the circle of life. Animals will […]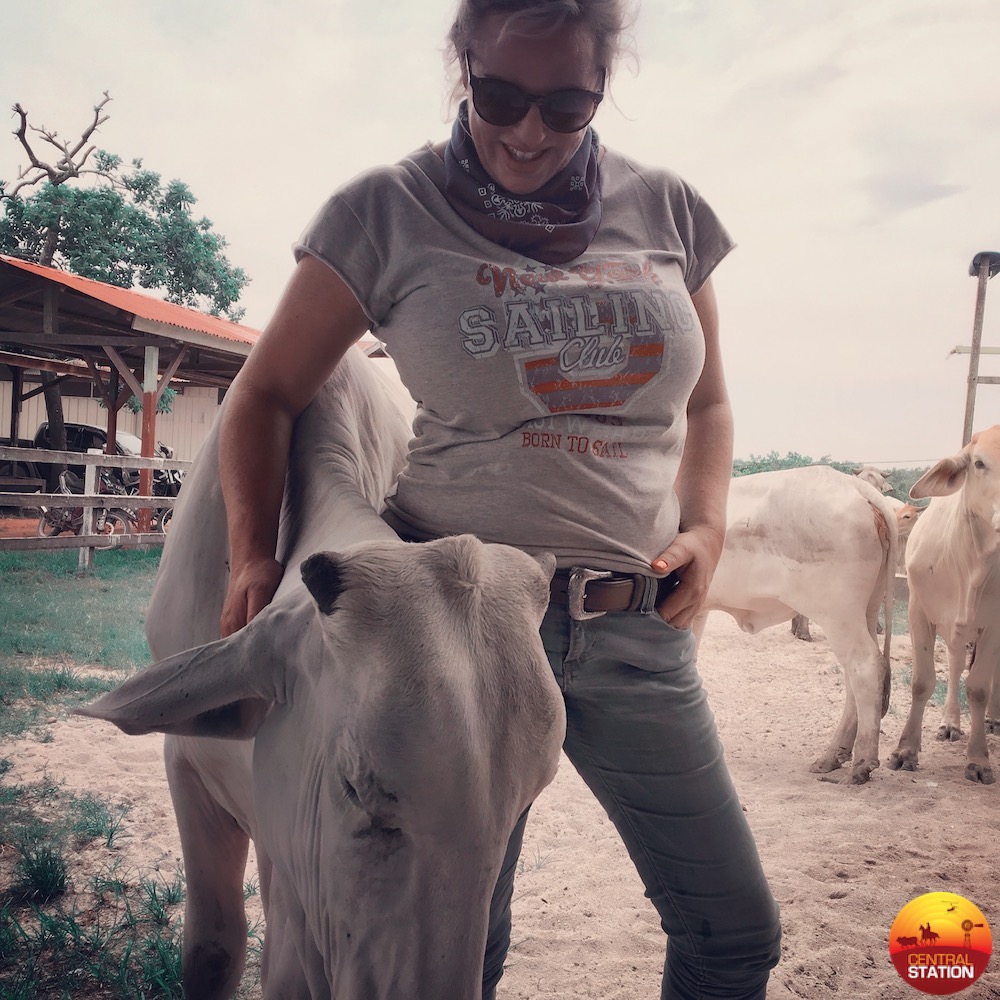 Host: Latrobe Station Written by Jody Brown While writing my previous blog entry, One for the Women, I came to the realisation that what began as a brief shout out to an irrepressible woman and her extraordinary escapades, would actually require a little more elbow room than one paragraph allowed. The following words hardly do […]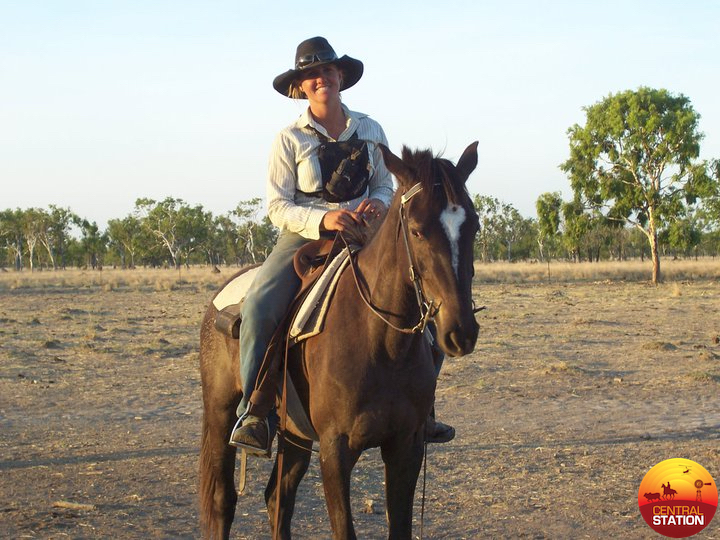 Host: Latrobe Station Written by Jody Brown As I write this, it is International Women's Day. By the time you read this blog, the social media frenzy will have moved on; regular news items will have reclaimed their pride of place and fresh and evolving issues will be hash-tagging their way across the digital stratosphere, […]
Comments