Host: Tini O'Loughlin
Location: Northern Western Australia
Catching wild bulls, mustering cattle, building yards, putting up fences! … that is what we do. We are Tini and Locky from LOCHON Contracting.
Of course it is not just the two of us. We work in a team of four to ten people. To put up fences we normally are a team of four, when we go mustering or bull catching we can have a crew of up to ten. Working in a good team is essential to doing a good job. And doing a good job is what we always aim for.
Our work takes us all across the Kimberley region of Western Australia and occasionally into the Pilbara. As contractors, the change of scenery, a new job – a new challenge, meeting new people, is what keeps us going.
Moving from one job to another and even moving camp within one station, always seems to be a big endeavor. We have got trucks, a tractor, a camp trailer, buggies, motorbikes and all the other essential camp bits to move. Packing up, moving to another area and setting up camp under a few big gum trees is always quite exciting and sparks everyone up. We like to be close to the work site and camp under the stars. At night we sit around the campfire, cook a meal on the coals and plan the next day while drinking billy tea.
This is what we do for up to ten months a year, depending on the start and finish of the wet season. For the rest of the year we like to travel. I am originally from Germany, and Locky came over from Queensland as a young man. We like to travel to my home country every year and visit family over east on the way. We look at it as a reward for the continuous workflow we deal with during the dry season. In saying that, although we work seven days a week during that time, we always make sure to come in for a couple of Rodeos, do the occasional fishing or crabbing trip and catch up with our friends from within and outside the world of cattle.
We are looking forward to being part of the centralstation family and sharing our daily adventures with everyone.
Tini and Locky
---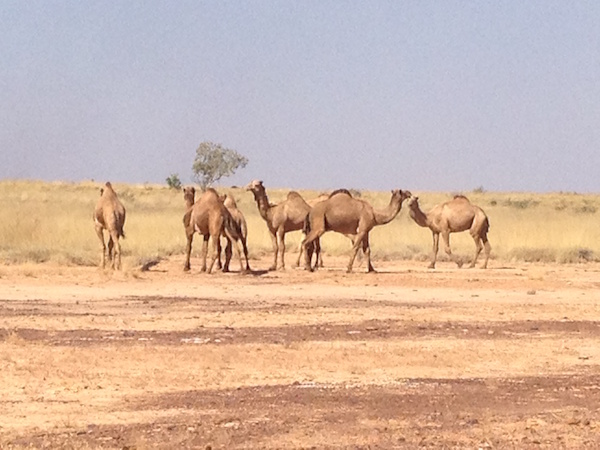 Host: Lochon Contracting Written by Tini O'Loughlin – Owner, Lochon Contracting. It was bitter cold, windy and it rained rained rained. Last year Lochon went mustering and bull catching in the desert behind Hall's Creek. Winter had fully set in and the weather was not on our side. Winter jackets and big camp fires were […]
Comments