Host: Mallina Station
Owners/ Managers: Owned by Bettini Beef, managed by Ben and Lindsay Newland
Region: Pilbara
Closest Town: Port Hedland, 90kms away
Closest Roadhouse: 90kms at Port Hedland or you can go the same sort of distance in the other direction to get to Roebourne. Whim Creek Pub is only 20kms away but it has been closed for months now.
Number of cattle: 6000
Number of staff: 2-4 staff with extra staff coming across from neighbouring stations owned by Bettini Beef when we muster.
Size of station: 1,000,000 acres
How often and how the mail is delivered: Mail is delivered twice a week to our mail box which is only 1km away
How often and how the stores shopping is done: We generally do weekly shops but I will space them out further if I can.
---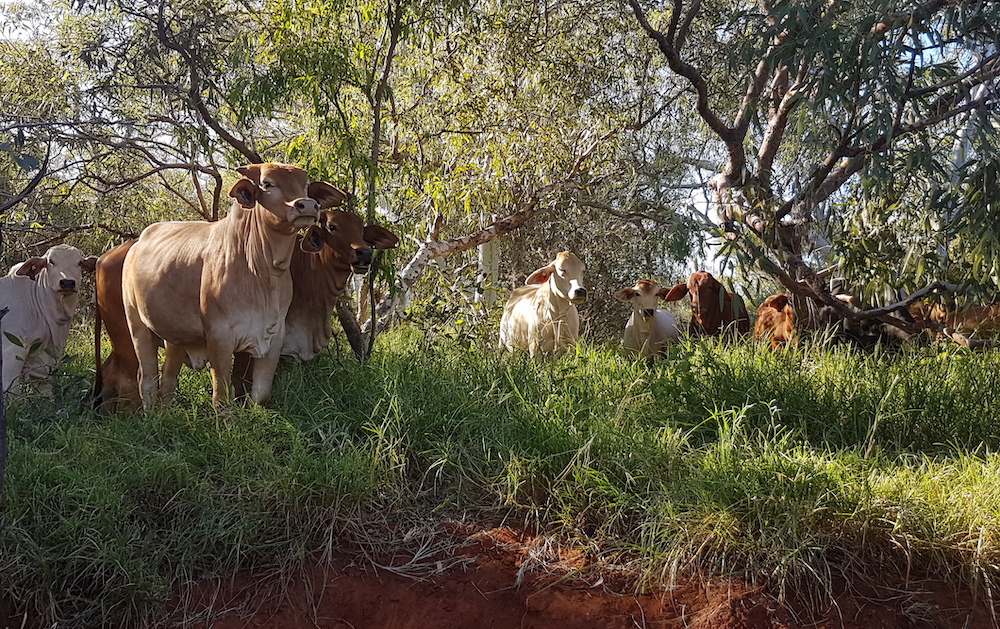 Cattle in the creek near the homestead at Mallina.
Mallina Station is located 90kms West of Port Hedland, in the Pilbara, and encompasses approximately 1,000,000 acres. In 2015 it was purchased by the Bettini family along with the neighbouring stations Sherlock and Pyramid. In 2017 I made the massive shift up from a farm I had been managing near Mandurah to help manage the station with Ben (Ben had already been on Mallina for four months). Moving house is never easy… add two children, a dozen horses, a dog, four cats and about 20 chickens into the mix and you pretty much have your own travelling circus.
Ben and I have lived on and off stations throughout our time together. He was born into the pastoral industry and I fell in love with in my early 20's. We have moved a lot over the years but always end up returning to the red dirt and the bull dust, I think it gets into your blood. Mallina has given us the opportunity to return to a managers role in an area we love and that has a lot of family ties.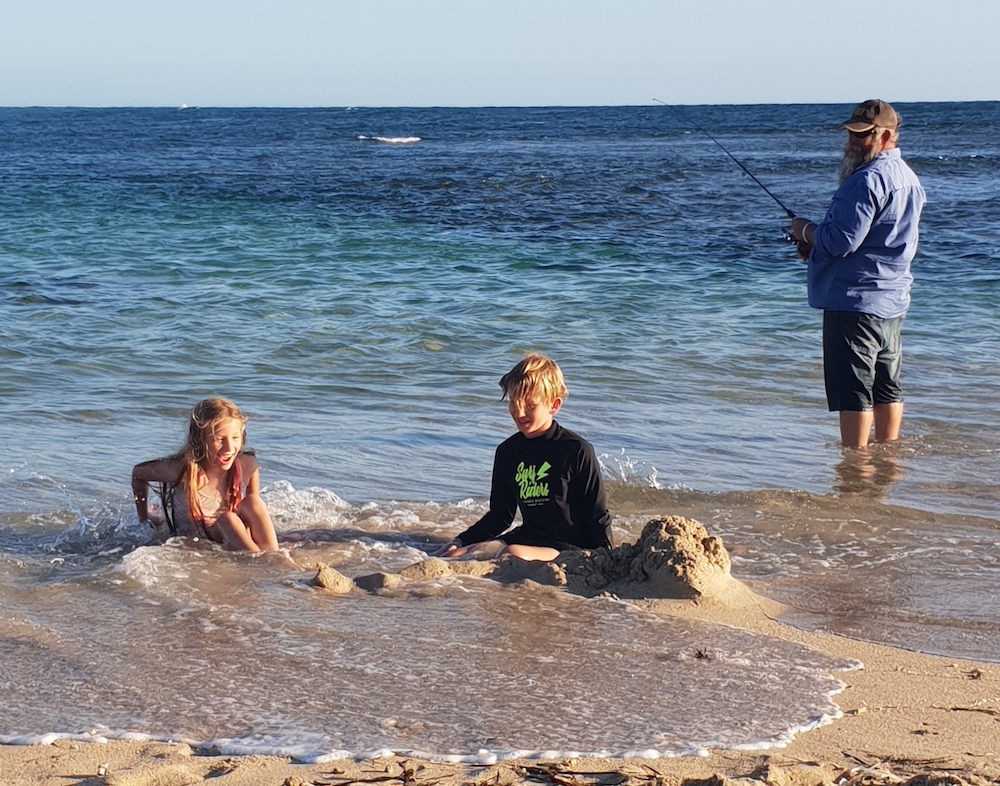 Ben with Corbin and Ella while on holiday.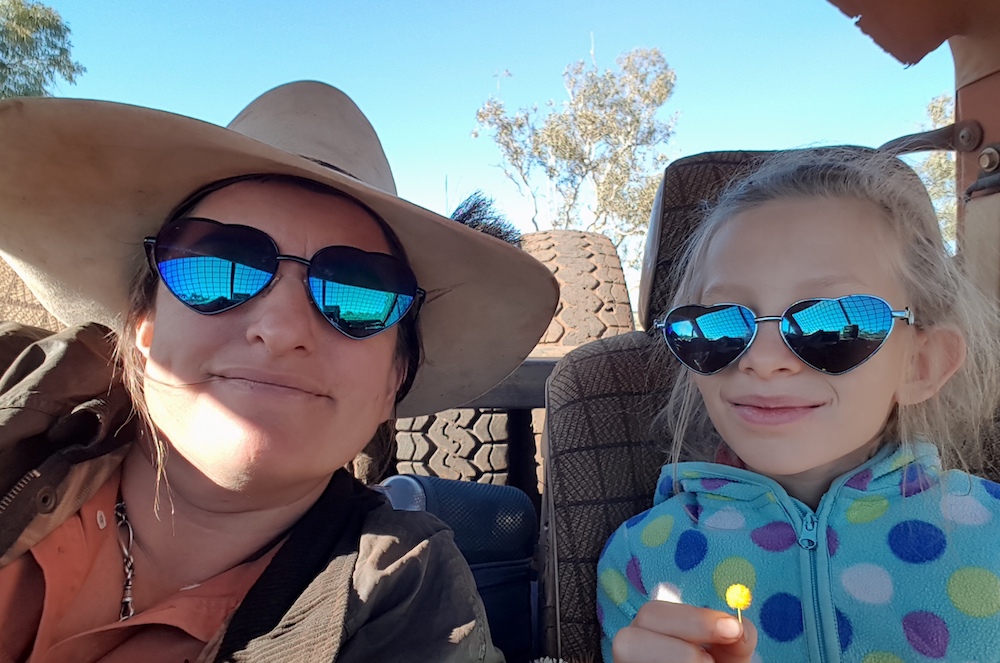 Mustering with my daughter Ella, both wearing our super cool mustering glasses.
Mallina Station has an interesting and varied history. It was one of the earliest pastoral leases in the North West, with the lease being taken up by the Withnell family in the late 1870s or early 1880s. It was also the first significant finds of gold in the North West and it was discovered when young Jimmy Withnel picked up a rock to throw at a crow on his lunchbox, noticing that it was heavier than he expected he looked down to see the gold particles in it. There is a lot of remnants of the old mine workings, the wells that have been used for the homestead's water source until recently are old mine shafts. Some maps even have the gazetted roads for the townsite that never eventuated.
I love a good story, the outback is full of colourful people with vibrant yarns to spin for you. I was thrilled to be invited to share my own stories and the stories of those who work here through Central Station. I hope the readers find them as funny or as engaging as I think they are.

 End of a long day mustering, nearly at the yards.
---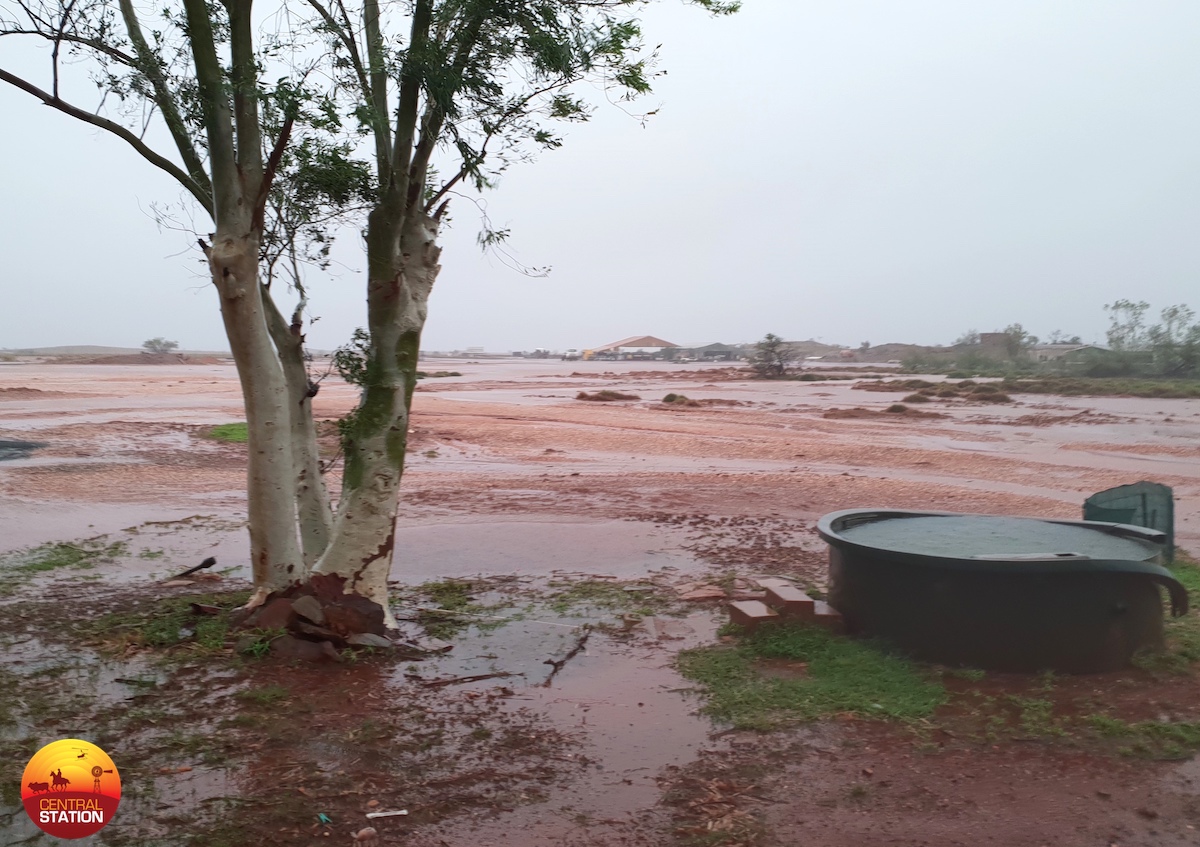 Host: Mallina Station Written by Lindsay Newland I can safely say that I had a pretty extreme introduction to my first cyclone experience. From all reports Cyclone Veronica was the biggest and slowest moving cyclone that WA had seen in over a decade and from the earliest reports it was heading straight for Mallina homestead. […]
Comments