Station Name: Barrygowan Station
Managers/ Owners: Hugh and Tannas Godfrey and kids Arly and Rex, South West Queensland
Nearest town for shopping, doctors etc.: Cunnamulla, 150km North West in Queensland or we can also head to Bourke in NSW which is 200km away.
Nearest roadhouse: Cunnamulla, 150km North West
Number of cattle: We are down to about 2500 sheep and have de-stocked all cattle at the moment, due to the drought. In a good rain/flood season we can have 1500 to 2000 cattle and up to 7000 sheep with progeny.
Number of staff (approx.): None. Hugh and I live and work on all jobs although Hugh does most of the farm work and I teach Distance Ed. When we need a second set of hands or damn handy man on a motorbike Tye Simmonds who runs Simmonds Contracting with his wife Steph in Bourke is who we ring.
Size of station: 100,000 acres made up of 3 properties that share common boundaries.
How often and how the mail is delivered: Twice a week, Tuesday and Friday (most of the time) by a mail contractor that comes out from Cunnamulla.
How often and how the stores shopping is done: We do a large shop about once or twice a month that tops up the pantry and deep freezers and keeps our staples sorted. We refresh our veges, milk and bread once a week usually with someone heading to town or we get the mail contractor to pick it up and run it down with the mail.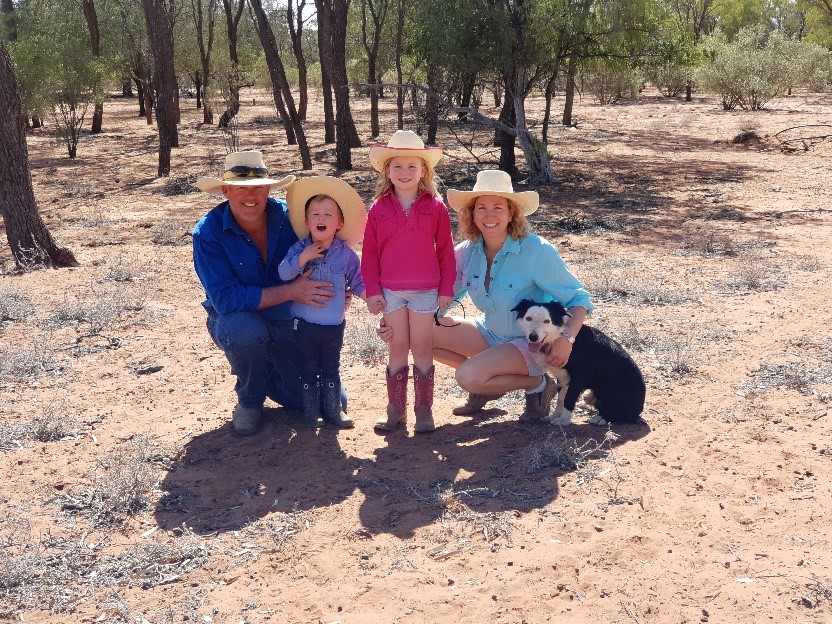 Having grown up on an island and spending her childhood with the local surf life savers club, Tannas Godfrey could never have predicted what her future held for her: a career in the Australian Military, falling in love with a bloke from the bush, going through the heartache of unsuccessful succession planning, and having to […]