Host: Eva Downs Station
Managers/Owners: Nick Handley, Sally-Anne Caldwell – Australian Agricultural Company (AACo)
Region: Barkly Tablelands, NT
Nearest town for shopping, doctors: Tennant Creek – 300ks south west
Nearest Roadhouse: Elliot – 180 km
Number of Staff: 13
Size of station: Jointly run with Anthony Lagoon 886,000 hectares
How often and how the mail is delivered: Each Friday by mail plane
How often and how the stores shopping is done: Our stores arrive once a fortnight from Mt Isa (over 800ks away) by roadtrain
How far off the Bitumen are you: 160 kms
Annual Rainfall: 380 – 500 ml
Eva Downs is just one station that is currently owned and operated by The Australian Agriculture Company (AACo).
Located 300 kms north east of Tennant Creek Northern Territory, Eva Downs is considered to be AACo's most isolated properties. Eva Downs is jointly run with our neighbour, Anthony Lagoon Station, and between the two of us we cover more than 886,000 hectares.
Working for AACo means many of things, but mostly as AACo is Australia's largest vertically integrated beef cattle producer and marketer boasting a herd of 500,000 head of cattle. It means that we have more opportunities than you can poke a stick at. Beef is truly our business and AACo takes that on with great pride.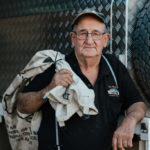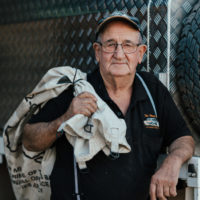 Today is Part 2 of our episode with Peter Rowe, the Outback Postman. Now, if you haven't listened to Part 1 – stop right here and go back to find it – because in addition to being a cracker yarn, it provides a lot of context about how Rowie came to be the man he […]