Host: Isolated Children's Parents' Association
The Isolated Children's Parents' Association of Australia had its beginning in the NSW outback town of Bourke, in April 1971. Families were struggling with drought and the consequences of such an event, and most importantly, the effects of the drought on the education of their children. The late Mrs. Pat Edgley, MBE, called a meeting to save the Bourke Hostel, which serviced families in the outlying district, from closure. Out of this has grown an amazing organisation, with branches of ICPA springing up all over Australia, and eventually the national overarching body – ICPA (Aust). In its 45 years as a volunteer organisation, ICPA has achieved much for families and children who are isolated from access to educational services. ICPA will continue to strive for equity of access to an appropriate education for these children. Currently there are 2476 family memberships within the ICPA with 102 Branches Australia wide.
Mrs Pat Edgley in 1971 who called the first meeting of what was to become the Isolated Children's Parents' Association.
The current ICPA Federal Council with representation from all States and Territories across Australia with the exemption of Victoria.
Once a year the ICPA Federal Conference of the ICPA is held pro-rata across Australia.
Objective of ICPA:
ICPA (Aust) is a voluntary, non-profit, apolitical parent body, dedicated to ensuring all rural and remote students have equity of access to a continuing and appropriate education. It encompasses the education of children from early childhood through to tertiary. The majority of member families of the Association reside in geographically isolated areas of Australia and all share a common goal of access to an appropriate education for their children and the provision of services required in achieving this. Children may be educated in small rural schools, by distance education, attend boarding schools or school term hostels and sometimes have access to early childhood services. Tertiary students whose family home is in rural and remote Australia frequently must live away from home to access further education.
Parents often become the Home Tutor when teaching their children via Distance Education.
Children taught through Distance Education come together for camps which is vital for socialisation.
Achievements of ICPA:
Assistance for Isolated Children Scheme (AIC). This is a Federal Government allowance, established under the Australian Labor Party by the Hon Kim Beazley Snr MP, then Minister for Education, and is paid to parents to help support their isolated students as a distance education student, a living away from home student, or in establishing a second home so students can access education.
Establishing allowances in each state, funded by State Governments.
Establishing itinerant teaching services to assist in overcoming the tyranny of distance for distance education tutors and students.
Supporting retired educators volunteering to assist families to educate their students in remote and isolated homesteads.
Impetus behind the Country Areas Program (CAP), which has been replaced by similar State based programs.
A leading role in improving telecommunication services for isolated families, including current technologies used for delivering distance education.
Youth Allowance changes, which saw the introduction of a Relocation Scholarship and the removal of Family Assets and Family Actual Means testing for rural students.
Provision of an education port with the introduction of the new NBN Sky Muster satellite internet service.
Respect and credibility across all political parties and government departments.
Immediate Past President Judy Sinclair Newton, Councillor Jo Murphy & President Wendy Hick celebrate the removal of the Family Assets Test in November 2015 at Parliament House.
Following on from the Assets Testing being removed from Youth Allowance, Landline presented a segment highlighting how this legislation would benefit rural and remote students and families.
Current Advocacy of ICPA:
Early childhood programs and child care to be available for all rural and remote families, including an extension of the Assistance for Isolated Children (AIC) Distance Education allowance to four-year-old students and ensuring that early years' mobile services are continued to be supported.
Financial support for distance education tutors who are working with students in distance education classrooms.
Adequate and affordable communications in rural and remote areas to ensure geographically isolated students have the resources they require for their educational needs.
An increase in the Assistance for Isolated Children (AIC) Scheme payments to enable access of education for rural and remote students.
A Rural Hardship Education Fund to assist families with the high education costs of their children in times of long-term drought, drought recovery and instances of rural hardship.
Financial assistance and adequate support for students with specific learning needs.
A Tertiary Access Allowance for students who want to participate in tertiary education and must live away from home to do so, but do not receive any assistance to relocate.
We welcome membership and all interested persons are invited to join the Association.  To join, click this link.
Follow us on Facebook and Twitter
ICPA Federal Conference 2017 logo.
ICPA logo.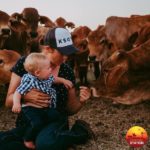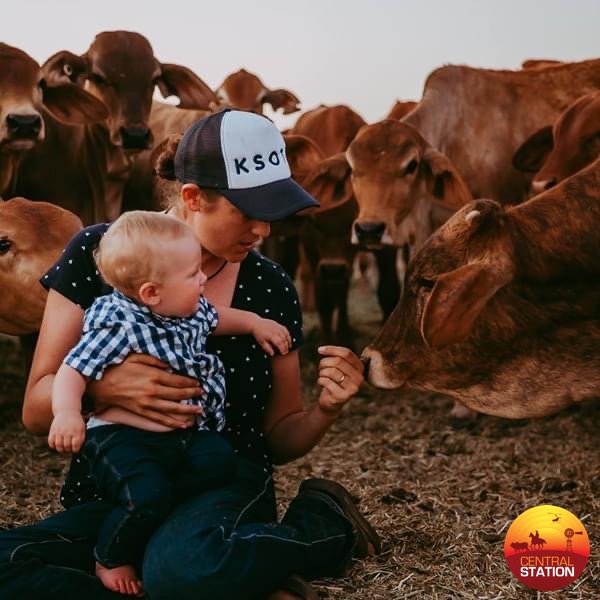 ICPA Australia is calling on the Federal Government to formally recognise the role that parents play in distance education with the launch of Geographically Isolated Distance Education Day on 1 December. The day recognises and honours the ongoing plight of geographically isolated families who must educate their children at home at all times.  A heightened […]