Host: Jim and Terry Lindsay – Low Stress Stock Handling
Blog author: Anna Tickle
Region: Hughenden, Queensland
Nearest town for shopping: Hughenden – 90km away
Number of Cattle: 4000
Number of Staff: 4
Size of Property: 24, 000 ha
How often and how the mail is delivered: Twice weekly
How often is the shopping done: Every few weeks
Jim and Terry Lindsay are livestock producers based near Hughenden in North West Queensland, running up to 5000 head of Brahman cattle on 24,000 ha in an average season.
Over the years, Jim and Terry have become heavily involved in training within the livestock production landscape, which sees them travel across the country to teach and take part in schools and education programs.
For Jim and Terry's livestock operation, a heavy focus on breeding fertile, medium-framed animals with a good temperament is paramount, ultimately leading to profits.
Being a couple that generally keeps pretty busy with an impressive array of commitments, hosting the Central Station blog is something new for Jim and Terry, and they hope you find their story interesting.
You can learn more about their livestock handling schools at http://www.lss.net.au/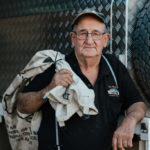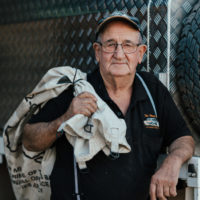 For the last 19 years, Peter Rowe, or Rowie, as he is known by the locals, has been delivering mail to small towns and cattle stations along the Oodnadatta Track in South Australia. Rowie is an incredible gentleman who's story is, well, incredible. I had such a great time yarning with him that we ended […]