Host: Miss Jodie
Location: Northern Territory
Hi, I'm Jo,
I don't own cattle and I don't work on a station.
I do however, work in the northern beef industry, visit stations regularly for work purposes and am married to an amazing bloke who happens to be a chopper pilot.
We have five fur-kids: three dogs and two horses, Billie, Reidy, Pudgy, Danny and O, and given a chance, I will tell you all about them. They are beautiful creatures who capture my heart on a daily basis.
The fur-kid family: O and Danny, Billie, Reidy and Pudgy. Also known as the Fur-Kids
I guess I feel like I don't qualify to host Central Station for a week due to the no cow/not working on a station thing, but I am hoping that you will enjoy my blogs anyways.
Before my current job, I worked on stations in Queensland and the Northern Territory and one of the things that I love the most about this industry are the people in it. The strong majority are good hearted people who would give you the shirt off their back if you needed it. And this unintentionally, has been the basis of my blogs – to try to help people in the industry or joining the industry. The first blog "Wonder Woman – the power of posing" is about a gem of wisdom told to me by a mentor a few years ago. "Tips for station newbies" came about in quite a spectacular fashion – I messaged a few friends who have been on stations and been managing stations for decades and asked them "What bits of information do you think first year jacks and jills should know before they come north?" and the response I got back was overwhelming! Turns out there are a tonne of things! So I have included the exact words from each of these long term beef industry peeps so you can read it straight from the horses' mouth so to speak!
My first stockcamp, waiting at the bore for the plane to bring the cattle to us
I was inspired by my husband for the third blog – he's a top bloke who works hard to achieve his goals. Whether the goal is to buy an investment property when we had little income but the housing market was ideal, or, obtaining his chopper pilot's licence when he'd been told at school that he'd never get anywhere in life because at the time reading and writing weren't his strengths at the time.
Mr and Mrs on holiday in Spain mid last year – first time he's ridden with a helmet on!
The fourth blog is a little personal… The Black Dog has affected me and many around me, and talking about it is difficult, even now, but I hope that maybe by sharing my story, someone else may seek help.
But that is about all you will hear from me. Please don't be shy in commenting and interacting with me, I look forward to sharing some thoughts with you and hearing what you think, so please make all the comments you would like.
It was cold in Alice Springs!
Until then, be safe xo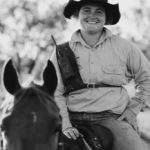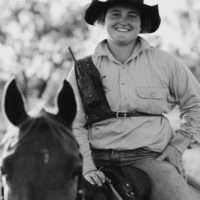 Since she was knee-high to a grasshopper, Tylah Bonisch knew she wanted to work with cattle and horses. She didn't travel to the north for a gap year, but to start her career in the pastoral industry. In this episode Tylah and I speak about her time in the industry so far, and how she […]