Host: Koordarrie Station
Managers/ Owners: Rory & Kristie de Pledge
Region: West Pilbara, WA                 
Nearest town for shopping, doctors etc: Onslow, WA
Nearest roadhouse: As above
Number of cattle: 4,000
Number of staff: It can fluctuate from 2 to 10 depending on the time of year
Size of station: Approx 320,000 acres
Average rainfall: 270 mm
How often and how the mail is delivered: Weekly via the mail truck from Carnarvon (4 hours away), delivered to highway drop off point 70 kilometres away or at neighbouring station 35 kilometres away.
How often and how the stores shopping is done: Every Monday and till Tuesday lunchtime when truck is loaded, via email and phone calls.
How far off the bitumen you are: 70 kilometres, very unreliable road to highway in even small rainfall event. 

Koordarrie Station is a family owned and run property in the far west Pilbara of Western Australia.
The de Pledge family have been breathing new life into Koordarrie as a stand alone property, as the homestead had been abandoned and the station itself, run as part of the neighbouring station for the previous 30 years.

Rory and Kristie have strong roots in the soil of WA. With themselves being 3rd and 4th generation pastoralists, their 3 young children are being brought up in the same experience rich environment as they did.
Koordarrie runs approximately 4000 Droughtmaster cattle, for domestic and international beef consumption. They place emphasis on handling cattle in a low stress and quietly efficient manner. Horses are used extensively for mustering and weaner education. Breeding their own horses for work and pleasure is a joy they are just beginning.
The de Pledges look forward to sharing more of their activities on Koordarrie with you and giving you a small insight into life on a station.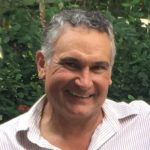 Doug McBean is was raised on a cattle station in the Victoria River District in the Northern Territory. With 30 years under his belt as a helicopter mustering pilot, he's seen and done a fair bit around the traps. So, you might think that a podcast episode with Doug would involve all sorts of wild […]