Host: Mel McDonald
Location: Yeeda Station and the Greater Kimberley Region
My husband, Judd, our little boy, Trent, and I live at Yeeda Station near the mouth of the mighty Fitzroy River in the West Kimberley. Judd looks after Yeeda Station for Jack and Vicki Burton working as part of their Yeeda Pastoral Company team and I work from home for Rangelands NRM (Natural Resource Management) which has been reduced to part time since Trent has come along.
I have been working for Rangelands NRM for 3.5 years now in my dream job. I have had the best of it: living on cattle stations; working in a job which combines my passions of animals, farming and the land; and working with energetic, dynamic people who share these passions.
I am looking forward to sharing with you some of our personal and station stories as well as some of the exciting things I get to do working in Landcare and Natural Resource Management.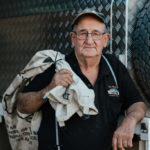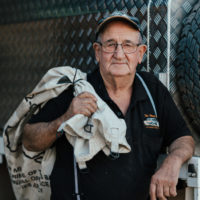 For the last 19 years, Peter Rowe, or Rowie, as he is known by the locals, has been delivering mail to small towns and cattle stations along the Oodnadatta Track in South Australia. Rowie is an incredible gentleman who's story is, well, incredible. I had such a great time yarning with him that we ended […]