Host: Miss Chardy
Location: A cattle station somewhere in the Northern Territory…
Blog: Miss Chardy
Facebook: Miss Chardy
My name is Dan but you can call me Miss Chardy.  And yes, to all my friends out there, people are still drinking Chardonnay!
My husband and I manage a large cattle station in the middle of nowhere in the Northern Territory. This is what I think I look like on your average day here at Woop Woop:
And this my friends is what I actually look like each day….
Born and raised in Mudgee, NSW, I attended June Dally-Watkins Business Finishing School and worked in Sydney for 2 years before deciding on a career change. I left Sydney and headed to my first Governess Job (teaching children who are home schooled), on a sheep station near Bourke. I stayed in Bourke for the year, and then a friend and I decided we needed to spread our wings and head to the Northern Territory. I originally came to the NT for just one year as a governess however fell in love with the boy next door and as the say – the rest is history, still here all these years later and absolutely loving life. We have 3 young boys who now do their schooling via Mt Isa School of the Air and have their own Governess.
I have spent most days over the past 10 years singing along to ABC 4 Kids and can rock out with the best of them to Bookaboo, Dirt Girl or The Koala Brothers, although my 9 year old does occasionally tell me: "Mum that is not a good look".  The hide of him!  But it isn't all ABC Kids, I will admit that I am quite the TV junkie and love a good drama series or comedy…A Place to Call Home, along with Love Child & Downton Abbey and where would we be without  good old Kath & Kim.
Now let's get one thing straight, I may live on a cattle station with a horse mad husband, who I am sure loves his horses more than me (ha ha ha ha – kidding….maybe…) but I am by no means a horsey outdoorsy type…. My husband likes to call me "The indoor cat"!  I would love to tell you that I get out there on my horse (o, no, that's right….I don't have a horse…) and muster 3000 head of cattle with my 3 children all saddled up on their own little ponies. I would love to tell you that I am a patient, fun loving, easy going Mum who doesn't mind a good old cook up with the kids and I would love to say that I am the world's best gardener, but that would just be a big fat lie…. The truth is, I am not Super Mum and never will be, I kill most plants I try to grow, so have decided to stick to grass, and hate baking with my children, well actually, I hate baking full stop!  I am, however, quite the expert in Lego construction.  One thing I do love is catching up with my friends for a glass of wine and a good old laugh.
People are my passion, I love connecting with people and sharing any helpful hints and tips.  I love bringing people together and networking.  This is quite difficult when you live 5 hours from town and 2 hours from your neighbour, but that doesn't stop me.  I am the Barkly Women's Day co ordinator which brings together around 80 women, twice a year, for a day of fun, laughter, guest speakers and some lovely cold bubbly.  Women travel long distances, 4, 5 or even 10 hours, from remote cattle stations to attend the day, catch up with old friends and make new ones.
I am a down to earth, glass half full kind of girl (half full of Chardonnay….) I am sometimes a little too honest, but like to keep it real. Lets share hints and tips and inspire each other.  I look forward to sharing my blogging journey with you. Thanks so much for joining the Chardy Mobile, so happy to have you on board!
You can read even more about me, and see a couple of pictures, on my very first blog post HELLO AND WELCOME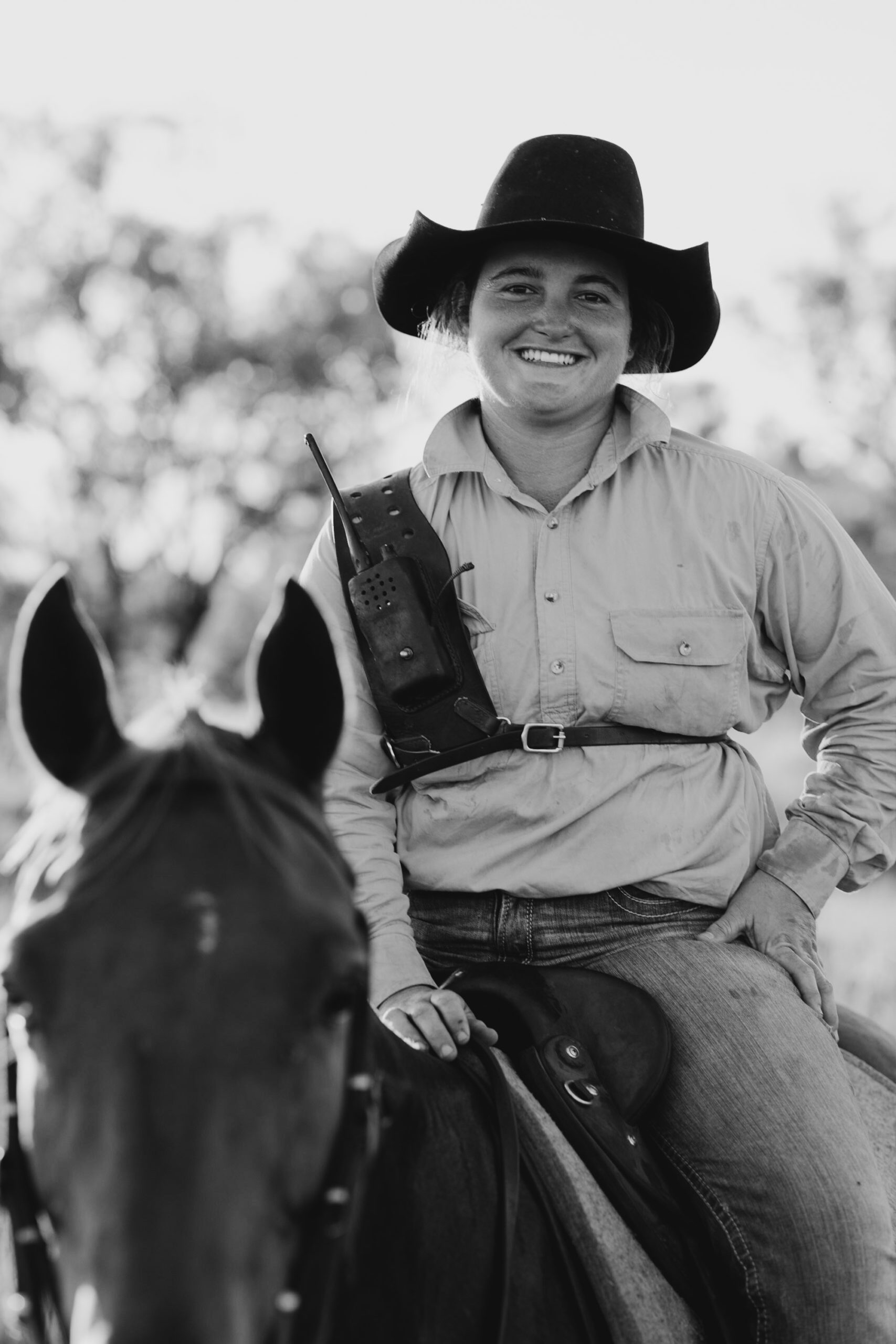 Since she was knee-high to a grasshopper, Tylah Bonisch knew she wanted to work with cattle and horses. She didn't travel to the north for a gap year, but to start her career in the pastoral industry. In this episode Tylah and I speak about her time in the industry so far, and how she […]