Host: Department of Primary Industries and Regional Development's Northern Beef Development project, funded by the State Government's Royalties for Regions program
Region: Kimberley and Pilbara regions, Western Australia
The Northern Beef Development project aims to support the northern beef industry to become more prosperous, resilient and sustainable to meet this growing demand for products. 
It is part of the department's integrated approach to building a stronger agriculture and food sector in WA's north to support local job growth and regional economic prosperity.
Formerly known as Northern Beef Futures, the project was reviewed in 2017/2018 to place a stronger focus on initiatives that deliver the greatest return on investment, including innovative new crop trials, improving regional infrastructure, supporting practice change within industry, and policy development that will lead to improvements in productivity.
The review also resulted in a more targeted approach to capturing new international markets, integration with other department land, water and agriculture development projects and creating more strategic links to supply chains in WA southern regions.
The Northern Beef Development project has three key pillars:
mosaic agriculture; and
The collective outcomes of these pillars will provide the building blocks for a stronger, more diverse and resilient beef industry in the north.
Project highlights
Extension of the Business Improvement Grants (BIG) program allows 20 additional pastoralists access to business advice, mentoring support and business improvements to strengthen enterprise profitability. Read more about BIG Round Two.

Field trials currently underway to breed a sterile leucaena variety as a high value food source to boost beef production and eliminate weed risk. Read more about the progress of these trials.

A total of 48 pastoralists undertook projects funded through round one of the Business Improvement Grants program. Click here to see how these projects had a positive impact on farm operations and bottom line.  
Manager, Trevor Price
Hi, I'm Trevor and I am the Manager of the Northern Beef Development project, based in Broome. I have a good understanding of cattle enterprises from all perspectives having initially attended a rural college, worked on cattle stations in the Northern Territory and, more recently, established my own cattle stud in New South Wales. I've met quite a few pastoralists in the area already from my previous travels as a seed stock producer and prior to that I spent 26 years in the military as a soldier and officer working in management and engineering which complements my animal science background.
Development Officer, Mariah Maughan
Hello I'm Mariah Maughan. I'm originally from the small town of Harvey in the south west of WA. After finishing school I moved to the Kimberley to work as a ringer on Liveringa Station where my passion for the northern beef industry began. Afterwards I went on to complete my Animal Science and Animal Health Degree at Murdoch University in Perth.  I work as a Development Officer based out of Broome, and am excited about contributing to the growing industry in northern Australia.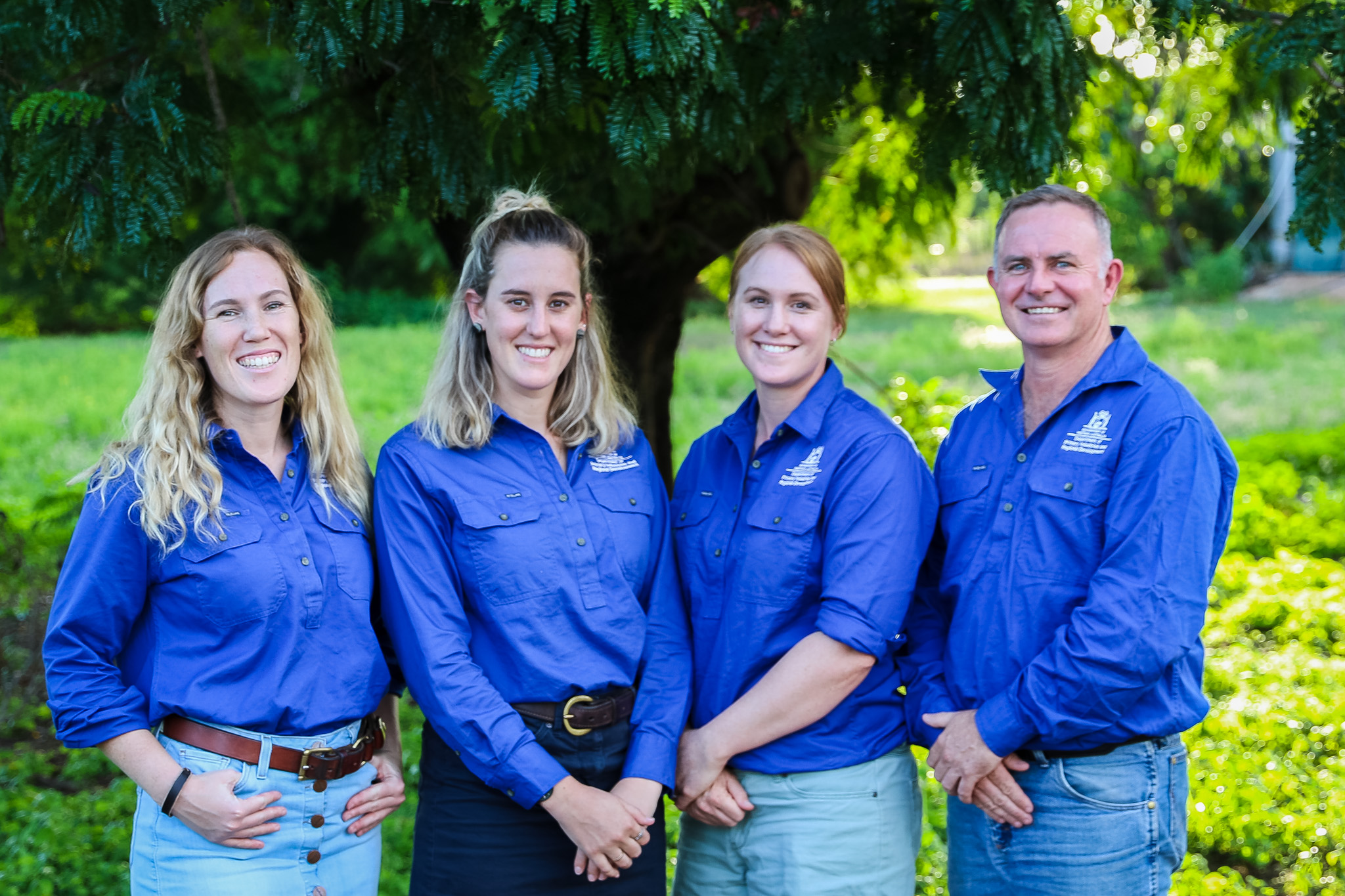 Northern Beef Development Officer team: Development Officers Stephanie Coombes, Mariah Maughan and Clare Atkins, with project manager Trevor Price.