Host: Yougawalla Pastoral Company
Managers/ Owners: Haydn and Jane Sale (part owners and managers).
Region: Kimberley WA                 
Pastoral Leases:
Yougawalla Station- East Kimberley- Halls Creek Shire
Bulka Station- Central Kimberley- Derby Shire
Margaret River Station- East Kimberley- Halls Creek Shire
Agistment on Aboriginal owned Pastoral Leases:
Bohemia Downs Station- Borders Bulka to the North
Carranya Station- Borders Yougawalla to the East
Louisa Downs Station- Borders Margaret River to the West
Lamboo Station- Borders Margaret River to the South East and Yougawalla to the North East
Nearest town for shopping, doctors etc: 
Yougawalla Station- Halls Creek- approx. 260kms via Tanami Road only 10km bitumen- Driveway 110km
Bulka Station- Fitzroy Crossing- approx. 140km, 90km Bitumen- Driveway 50km
Margaret River Station- Halls Creek- 110km, 100km Bitumen- Driveway 10km
Nearest roadhouse: As above
Number of cattle: The combined carrying average is 40,000 cattle.
Number of staff: 8 full time staff and around 8 seasonal workers. In addition to this we have contract mustering crews for some areas.
Size of station: Total area running Yougawalla Pastoral Company cattle 1,390,095 ha (3,435,000 acres)
Pastoral Leases:
Yougawalla Station- 356,123 ha (880,000 acres)
Bulka Station- 273,163 ha (675,000 acres)
Margaret River Station- 214,483 ha (530,000 acres)
Agistment on Aboriginal owned Pastoral Leases
Bohemia Downs Station- 141,640 ha (350,000 acres)
Carranya Station- 80,937 ha (200,000 acres)
Louisa Downs Station- 141,640 ha (350,000 acres)
Lamboo Station- 182,109 ha (450,000 acres)
How often and how the mail is delivered:
Yougawalla Station – Once a week via plane at our airstrip 16km from homestead
Bulka Station – Once a week via Yougawalla mail plane
Margaret River Station – Halls Creek – picked up approximately once a week
How often and how the stores shopping is done: 
Perishables
Yougawalla Station – once a week via the mail plane
Bulka Station – approximately once a week usually when there is an avgas (Aviation Gas) run or parts to pick up at the freight depot
Margaret River Station – approximately once a week usually when there is an avgas run or parts to pick up at the freight depot
All three properties get dry and frozen stores once a year from Darwin suppliers delivering to aboriginal community stores where we collect. These will be topped up towards the end of the year to get through the wet.
Beef and some pork is provided on station by a nice fat cow that has not produced a calf and piglets that we catch and raise on our left overs.
Jess at Margaret River provides eggs and some fresh vegetables for all three stations.
Haydn and Jane
My name is Jane Sale I live and work with my husband, Haydn and children Gus and Tilly at Yougawalla Station. Station life is very busy to say the least. We started at Yougawalla in the East Kimberley almost eight years ago and apart from a few dams for the existing cattle to drink at and a third of the boundary fenced, it was a bare block of about 850,000 acres. The development of Yougawalla has been a huge labour of love, which it had to be, you wouldn't move to the middle of nowhere pregnant and with an 18 month old without housing, electricity, internet or permanent phone lines unless you were very passionate, very adventurous and probably a bit ignorant, it's bliss! What we did have were two families as business partners investing with us, offering us moral as well as financial support to build Yougawalla from scratch.
Originally I was a city girl and grew up in Melbourne.  Before I met Haydn I had been living in an apartment and working in the Promotional Products Industry for six years, so "station life" has been quite a change of scene for me. Haydn grew up in Melbourne also, but spent most of his childhood on a family farm near Creswick , Victoria and has been on the land since he left school and went to New England University studying Agricultural Economics.
A few years after we met we went North and bought a small block near Katherine in the NT. We had gone to the NT encouraged by the land and water opportunities. The small block on the Katherine River came with an established mango orchard but the rest of the property, after being wiped out by the 1998 floods, had a lot of work to be done on accommodation and hay paddocks. Apart from cropping and working on our block, Haydn managed the cropping area at an Indonesian owned Cattle Export Feedlot and ended up managing the feedlot three years later. I worked in the office at the same place administering inventory and calculating feed rations consumed by the cattle compared with their weight gain. Here I had a wonderful introduction into the economics and markets for cattle in the North of Australia and also into cattle handling and the benefits of the "Low Stress" technique. I wrote their AQIS Export operations manual which was very beneficial, learning about the government regulated safety standards for staff and animals in the feedlot and on the boats with live cattle.
It was a great community in Katherine and we had some wonderful opportunities with friends to go mustering and camp drafting. I was very nervous in amongst those that had been working with horses and cattle most of their lives but I loved getting in there and having a go! The stuff I get to do now almost every day. Within a few years with my family as partners we bought our own cattle and had them on agistment on a station to the South of Katherine.
Yougawalla Pastoral Company
The opportunity to buy Yougawalla arose early in 2007 and with our partners on board and some wonderful staff, we have developed and added to it and have not had a second to look back. We now have two houses, workers quarters sheds and infrastructure here at Yougawalla. Every service has been its own victory, including the mail plane arriving once a week delivering mail, with the children's school work for their School of the Air lessons, and fresh groceries, saving an eight hour round trip to the supermarket mostly on a dirt road. We have a solar powered electricity system that runs the homestead area with minimal use of the diesel generator. We now have 50 watering sites for our cattle as well as 300kms of fencing. The cattle yards have been built with fenced laneways leading in from all directions to allow us to move the cattle quietly and efficiently in and out at mustering time.
Our partners have proven to have a huge amount of faith in us not only making the further investment into Bulka Station in 2011, Margaret River in 2013 but also standing by us through the hard times we have faced since the Live Export Ban.
When we purchased Bulka and Margaret River they already had infrastructure and cattle. So between the three stations, as well as country we lease on bordering properties, we now run around 40,000 cattle on this beautiful Kimberley Country. With our investors, staff and all our animals, we are one big "Yougawalla Family."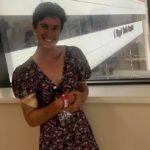 Written by Kate Fairfax – Margaret River Station, WA On a scale of one to ten, how dangerous is a chicken? I mean, compared to the feral bulls, snakes, crocodiles, wild cattle and dingoes that live in the Kimberley, I wouldn't have thought chickens could be any worse than a 3… and it'd have to […]