Host: Noreena Downs Station
Managers/ Owners: The Paull family
Region: East Pilbara
Nearest town for shopping, doctors etc: Newman 156kms away
Nearest roadhouse: Nullagine 71 kms away
Number of cattle: Lots of happy Cattle
Number of staff: 7 crew plus 3 full time family members
Size of station: 910,128 acres of pure delight
How often and how the mail is delivered: We pick it up from Newman once a week
How often and how the stores shopping is done: Once a week in Newman we visit Woolworths
How far off the bitumen you are: 56 kms
Join the Noreena Downs Facebook group here
---
Who we are, what we believe in, and why we won't pull out! 
This August the Paull family have been Noreena Downs Station keeper for 31 years and what a journey it has been.
It all started when Tex (Geoffrey/ Dad) and Tub (Anne/Mum) Paull bought Noreena in a partnership for 18 months. After the 18 months was up they took sole ownership of Noreena. It was a fair bit abandoned and run down, no running water points, no workshop, homestead gone, paddocks zilch, in better words not a lot of anything.
Noreena Downs is a station just shy of a million acres in the east Pilbara shire north east of Newman in Western Australia, situated in the most loveliest and breathtaking country. Our business name is Davis River Pastoral Partnership, which is named after one of the rivers running through our place.
Noreena is a lot more developed now, we have a lot more infrastructure and water points which we look at with a sense of fulfilment although there's still lots to do and we are by no means flash just budget style.
Noreena in a rump is a family run business, we run mainly Brahman and Droughtmaster cattle with a hint of Santa, a good sprinkling of Shorthorn and a tiny speck of (throwbacks) Limousines and Charalois, yep we are just a  multicultural herd.
I have had the pleasure of living on Noreena for the last 30 years of my life, I got to grow up with my beloved siblings Niffy, Chooky and Joe. Imagine it as a kid 1 million acres to roam, develop and enjoy, what a playground. Noreena's intricacy runs deep in all our bloods, we spent a lot of time down at the house creek, up the washes, big day walks up to the Mt Chin hills and caves, down at  the house trough investigating the cattle. In the steer paddock walking through the big mulga thicket getting ready to run from the big scary bull (although it never existed), station drives with mum and dad, at the cattle yards playing with the calves and making yards to draft our own poddy calves (orphans that we took care of). Playing with our pets down at animal park which is a cool garden and lawn my mum developed from dirt. Playing in as much mud as we could find or make it and setting up old cyclone/shearer beds side up so we could run flat out at them and do hurdles(a lot of sore legs and knees out of this event). After we used to come home from big walks a big MILO was in store. I wouldn't swap my childhood on Noreena for anything.
Dad
Just as we were about to start mustering May 2012, Tex was very suddenly taken from us, instead of throwing in the towel and giving up, we got our asses into gear, WHY? One- there was not a hope in hell we were going to let him down. Two- we had cattle to take care of, not long after his passing we got mustering as we had to get our weaners (big oversized calves) off of their hard working mums and three-  like every station we had bills to pay.
Some people are probably wondering why I just blogged something sensitive like that, well it's part of my story and for those that haven't had the privilege of a taste of station life, when you get a disaster or undesirable situation you can't just go on strike or pull out when you are responsible for the welfare and wellbeing of a lot of cattle and other station animals domestic and wild, you are their CARER.
Best family shot I have to offer- they all look so dapper, from the left Leroy, Chooky, Mum, Nathan, Me, Niffy and Joe
Even with my Dad gone everyone in my family still plays a vital role. I have put down their positions and what are some of the jobs they do
Tub (mum) – big boss/ owner = gardener, peace keeper, big book worker and occasional bore runner
Mum relaxing at the end of the day to have a beer, matches on lap, Bruce and tex
Niffy– fly's for Williambury helicopters but get's to fly the helicopter mustering on Noreena and occasionally helps out and is the best killer getter out. A killer is a cattle beast you select and euthanize humanly for personal household meat consumption, it is cut up into its correct cuts.
Niffy, Joe and Mum
Chooky and husband Leroy– look after our three farms down south and occasionally helps out and my side kick explorer
Unfortunately Nif and Chook are very busy these days and hardly home, but don't worry they are still part of Noreena
Joe – infrastructure manager, grader driver, correspondence for exploration on station and bore runner
Kate (me) – Manager= stock camp boss, cattle books person, cattle selector, calf stalker, fence and floodgate fixer, now job interviewer and bore runner
Nathan– owner of East Pilbara Earthmoving and my husband= Jack of all trades
Nathan and I photographed at homestead cattle yards for our engagement shoot on Noreena hence why I am in  a dress, this is where my passion for fashion comes out and where both our loves for station life i.e. cattle yards had to be in our shoot
Tex loved the bush with a passion and loved to share it with anyone he could, cattle, flora and fauna, scrub, bush animals and the bush country itself were one of his many loves. He cared for with much nurturing Noreena's ecosystem, rangelands, animals of all descriptions (minus dingo's, donkeys and camels as these are ferals that cause a lot of damage), erosion control and grasses.
Because of this it has been passed on to us which we will pass onto our next generation, we are more than pastoralists farming cattle we are looking after the bush's ecosystem and rangeland which most station people do with pride.
Noreena scenery, Poonagarra creek and Mt Cooke in the distance
So we breed beef cattle, once old enough we sell the cull cattle (naughty cows, bulls, Mickey's, steers, bullocks (big steer) and ugly or naughty heifers). I will put it straight to you's that don't understand this process, these cattle will humanly be euthanized for human consumption in Australia and across the globe. Humans have eaten meat from day dot, imagine a little boy or girl in a third world country getting to sit down and eat a little bit of clean and disease free beef from Australia- I hope they would have a full feeling in the belly afterward and nutrition would be starting to pump through their system.
With all this love, passion, enrichment and devotion we will hopefully for as long as possible continue to be one of the many crucial links to the agricultural world in which we are part of the large chain of  beef producers and to feed our fellow countrymen and family's and anyone else in other countries who would like to have a slobbering good feed on a bit of Aussie beef. We hope to be here for a long time we ain't gonna pull out on you Australia.
YUM YUM BEEF FOR MY TUM TUM.
---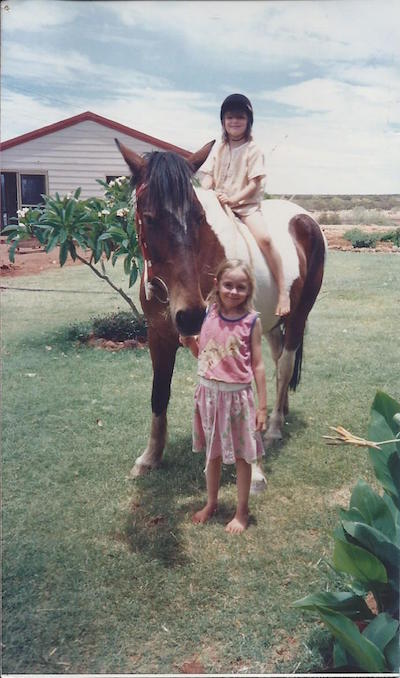 Host: Noreena Downs Station Written by Kate Paull – Owner, Noreena Downs Station. In the video below I explain and view a bit of our mustering equipment, and it is all run on oil and petrol. As much as I appreciate horses and horses working with cattle, I also understand they would do it hard […]
Comments