Boyd Holden is a livestock handling and animal welfare consultant based on the Northern Rivers of NSW. His knowledge, skills and expertise in animal handling begins at the farm gate and extends all the way along the process to the point of slaughter. Boyd's extensive experience includes the transport of livestock, saleyards, feedlots, quarantine depots, abattoirs and live export; ships and port loadings in Australia to South East Asia, the Middle East Region, and Russia. He trains and handles animals on foot, by horse, with dogs and helicopters. Boyd has worked with sheep, cattle, buffalo, goats, horses and dogs.
In this episode Boyd talks about his experience working with people and livestock in Australia and overseas.
You can find the podcast on the Apple Podcast app by clicking here and on the Spotify app by clicking here.
Learn more about Boyd at http://www.livestockbehavioursystems.com/
This episode is sponsored by Milne Feeds. Milne feeds has been the leading provider of livestock feed in WA for over 100 years, and is now proudly servicing the NT too. Their early weaner product is a nutritionally balanced pellet for feeding to pastoral calves and young weaners, and has been developed with their hyfibre technology to reduce the risk of acidosis. Milne feeds also have a range of products available for beef and dairy cattle, sheep, and horses. Find out more at milne.com.au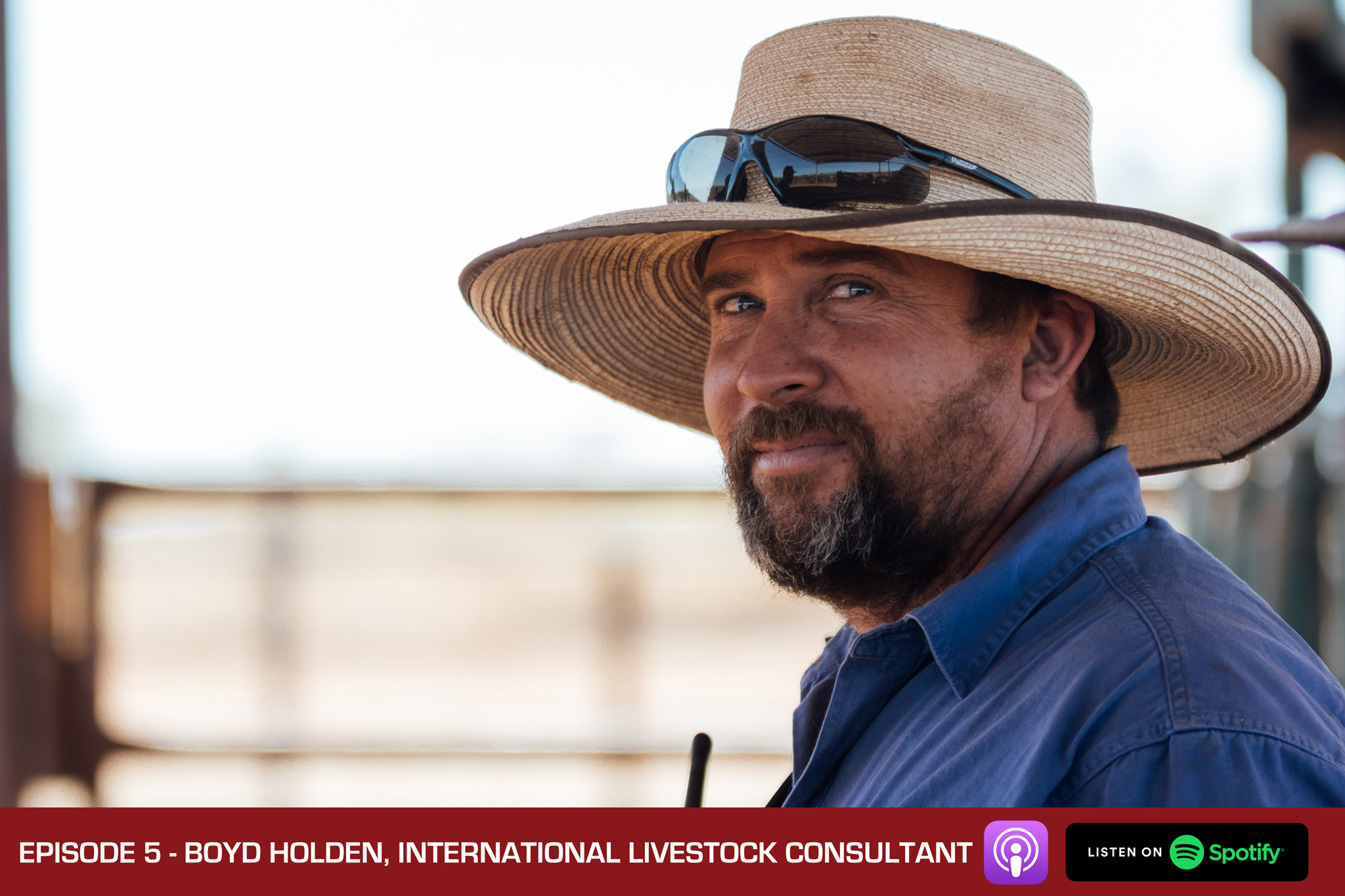 Comments