Jane Sale is a station manager, business owner, wife, mother, and the brains behind the original concept for the Central Station website.
From starting off with an undeveloped 850,000 acre block of land on the edge of the Great Sandy Desert with just 800 head of cattle, today Jane and her husband Haydn manage over 60,000 head of cattle on 8 cattle stations in the East Kimberley region.
In this episode, Steph Coombes sat down with Jane to find out how after spending the first 26 years of her life in the city of Melbourne, Jane came to be co-managing one of the largest pastoral companies in the Kimberley.
You can find the podcast on the Apple Podcast app by clicking here and on the Spotify app by clicking here.
You can find blogs written by Jane and the crew at Yougawalla Station here.
This episode is sponsored by Think Water Broome. Think Water Broome are your local water experts for irrigation projects big and small. Their fully stocked retail store sells the latest irrigation products, including fittings, pipe, filtration and solar supplies. Covering the Kimberley and Pilbara regions of Western Australia, their knowledgeable and passionate team are experts in the design and implementation of the most water efficient irrigation and water management programs across all sectors.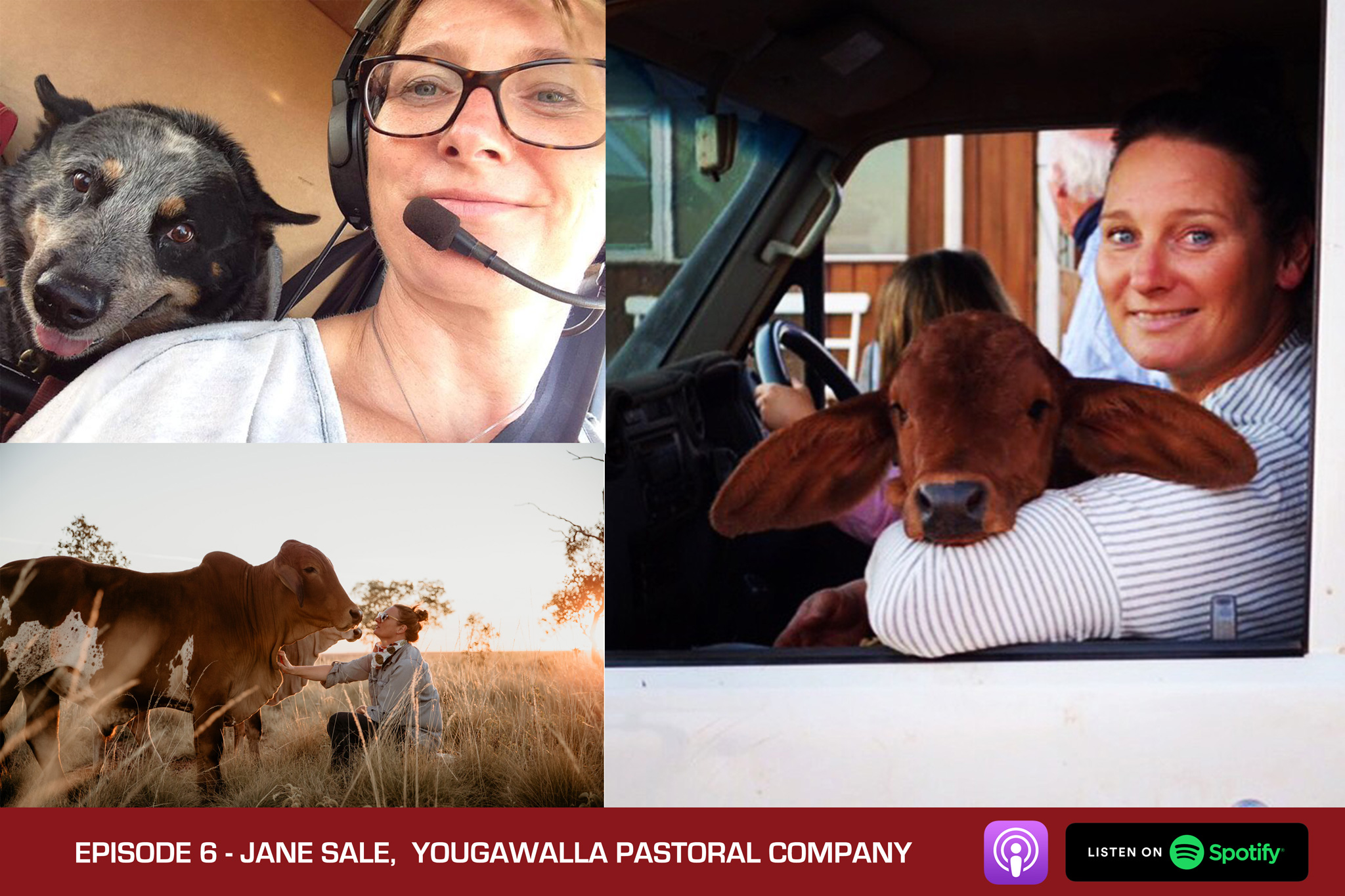 Comments