Scroll down for details on the Central Station short course Scholarship
Have you always wanted to experience the North Australian beef industry but you're not sure where to start?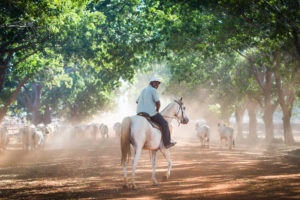 The pre-employment short course at the Katherine Rural Campus will allow you to develop the basic skills that you need to seek employment on a cattle station and allow you to experience the northern beef cattle industry in a safe and supported environment.
Students will learn basic fencing, stock water supplies, cattle handling and husbandry, horse handling and care, mechanical maintenance, and machinery and vehicle operations.
Following the residential component at the Katherine Rural Campus students will undertake a 4 week work experience placement.
Students will be enrolled in units from the Nationally Accredited AHC Training Package.
You'll never know if you don't give it a go!
2019 COURSE DATES
On-campus training May 13 – June 21 (6 weeks)
On-station work experience June 24 – July 19 (4 weeks)
APPLICATIONS CLOSE MARCH 31 2019
View the course flyer with additional details HERE.
Some of the details explained…
COURSE FEES

This course is subsidised by the NT Government. The NT subsidy applies to eligible domestic students living in the NT and is subject to available places. The full fee will apply when funded places have been filled and for students that are ineligible for the NT Government subsidised rate.
**What this means is that students who live in the NT while undertaking this course are eligible for a subsidized place. As this course is held on-campus and as such all students enrolled will be in the NT for the duration of the course, all students are eligible for the subsidized place! That means, if you move to the NT temporarily for this course, you will be eligible (but not guaranteed a subsized place).**
Based on course nominal hours of 405 hours, approximate 2019 course fees will be: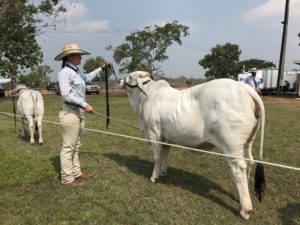 NT Government subsidised place: $1,296
Full fees: $6,885
PERSONS RECIEVING CENTRELINK BENEFITS
Persons who currently receive Centrelink benefits may be exempt from course fees.
ACCOMMODATION
Air-conditioned accommodation is available which includes all meals and a laundry service twice a week. Contact the team for current pricing. Students must be 16 or older to reside on-campus, and students under the age of 18 must have permission from a parent or guardian.
CONTACTS
For information about subsidized fee places, course fee exemptions, and on-campus accomodation please email vet.agriculture@cdu.edu.au or call 1300 007 545
For course specific questions, please contact Alison Haines.
Alison Haines
Team Leader – Agriculture & Rural Operations
Vocational Education & Training
T: +61 8 8973 8301
M: 0477 320 414
F: +61 8 8973 8300
E: alison.haines@cdu.edu.au
W: cdu.edu.au
CENTRAL STATION 2019 PRE-EMPLOYMENT COURSE SCHOLARSHIP
Central Station is pleased to offer a scholarship to the value of $1300 to assist one student in attending the 2019 pre-employment short course.
Only students who are not eligible for a fee-exempt place are eligible for this scholarship. (Some people receiving Centrelink benefits may be eligible to be exempt from the course fees. As such, those people will not need the scholarship.)
This scholarship will be a reimbursement of up to $1300 upon completion of the course and the presentation of a Certificate of Attainment.
The successful applicant will be required to write one story for the Central Station website upon the completion of the course, and one additional story in the six months following completion of the course.
Applications for the course close March 31 2019.
Applications for the scholarship close March 31 2019.
To apply, please email admin@centralstation.net.au with the following information in 500 words or less.
Please note that the selection criteria for this scholarship will be based on attitude, not past achievements.
Name, age, education and location
Why you want to attend the course
What your aspirations are upon completion of the course
Best of luck!