Are you interested in joining the Central Station family and supporting us through sponsorship? Please contact us through our contact page to discuss sponsorship opportunities.
Charles Darwin University- Katherine Rural Campus Industry Level Sponsor
The Charles Darwin University (CDU) Vocational Education and Training (VET) Faculty is responsible for the planning, delivery and reporting of government subsidized and fee for service training and assessment to approximately 14,000 students across the Northern Territory. Critical to this is compliance with the National VET Quality Framework to deliver accredited training to school students, Indigenous Territorians, job seekers, apprentices, trainees and existing workers as well as productive partnerships with industry and other key stakeholders so as to increase VET participation and outcomes.
The School of Primary Industries is comprised of four teams that deliver nationally accredited training across the Northern Territory (NT). The teams within of the School of Primary Industries are as follows: Agriculture and Rural Operations (Top End); Conservation and Land Management (Top End); Horticulture and Aquaculture (Top End); and Primary Industries (Central).
The School also includes Katherine Stud and Farm. These venues service our regional and remote clients and provide enhanced training opportunities for a diverse range of students, communities and industry.
The Agriculture and Rural Operations (Top End) Team provides nationally accredited training in Certificate I to Certificate III level qualifications and short courses in agriculture. The team is also responsible for the delivery of specialised industry programs including SmartTrain Chemical Accreditation; 4WD Vehicle Recovery; Basic Welding; Tractor Operation; Basic Engine Maintenance; Chainsaw Operation; and ATV Quad Training.
FOR MORE INFORMATION CONTACT
T: (08) 8973 8311
Freecall: 1800 779 577
E: CDUKatherinecampus@cdu.edu.au
W: changeyourworld.com.au
Postal address:
Charles Darwin University
Katherine Rural Campus
PMB 155, Katherine, NT
Ag Workforce
Industry Level Sponsor
AG Workforce started nearly 10 years ago when an opportunity was identified to supply staff to the rural industry as the mining industry was siphoning many away with the allure of substantial pay packets (but they certainly don't have the lifestyle!). Today we supply staff Australia wide in all areas of agriculture, in any position from the Station Hand to the Station Manager and everything in between. Agriculture is the only industry we cater to and all of our Recruiters have a rural background. Please feel free to make contact with any of our Recruiters for your staffing needs. Jane Sale from Yougawalla Station (one of our clients) was kind enough to grant us an opportunity to be a sponsor on her website and we are truly thankful to connect with the livestock industry.
107 Herries St Toowoomba, QLD 4350
T: +61 7 4637 6900
E: recruitment@agworkforce.com.au (clients)
E: jobs@agworkforce.com.au (job seekers)
W: www.agworkforce.com.au 
Facebook: https://www.facebook.com/agworkforce
NORTHERN RURAL SUPPLIES

Northern Rural Supplies is now proudly servicing the Pilbara and Kimberley, from Newman and Karratha in the south to Halls Creek in the north. The team has specialised in livestock, animal health, animal management, fencing, water, fertiliser, seed, Real Estate and all other requirements for the north since 2004. The strong team of 7 are all based in the Broome office (08 91925722) and they now have merchandise outlets in Derby at Debry Stock Supplies (08 91931205) and also Fitzroy Crossing at the Dean Wilson transport yard (0488441316).
Ken Bryant – Branch Manager
Ken has been at the branch for 8 years and has a great understanding of the areas need and requirements. He leads a great team of staff willing to go the extra mile in providing a service and getting the job done.
M: 0437 081 468
E: ken.nrsbroome@gmail.com
Andrew Stewart – Livestock & Real Estate Manager
Andrew heads the Livestock team as well as specializing in Real Estate. Andrew has worked in livestock for over 20 years and has been in the Kimberley's for the past 11 years, as many of you will know.
M: 0428 483 393
Sat: 0417 144 703
E: andrew.nrsbroome@gmail.com
Todd Walsh – Livestock Agent
Todd has been working through out WA for the past 10 years. Many of you would have dealt with Todd and would appreciate his professionalism and commitment to the job. Todd is very much a part of the Kimberley community giving his time to numerous events as a commentator along with being on the Local Broome Rodeo committee.
M: 0448 914 143
E: todd.nrsbroome@gmail.com
We pride ourselves on being the complete package here at Northern Rural Services by providing excellent service for our clients and have enjoyed servicing the needs of the area.
Northern Rural Supplies Pty Ltd (ABN 75 639 297 117)
1 Archer St Broome, WA 6726, Australia
T: +61 8 9192 5722 | F: +61 8 9192 5733 | E: nrsbroome@gmail.com
Milne Feeds

Milne Feeds has experience in feeding pastoral cattle and working stock horses and can provide you with a feeding solution to help your business.
For the last four years we have successfully assisted pastoralists grow early weaned calves by enhancing rumen development using the high quality Calfgro®. Our new Maxipro®, with 30% CP and mineral concentrate is ideal for those who have sorghum and wish to improve growth rates. The by-pass protein in Maxipro®, will also improve growth rates of cattle fed on dry native pastures.
Milne Feeds can help you to ensure that cattle don't miss the boat while prices are reasonable!
Working Horse Cubes and Horse Museli have been designed and priced for the pastoral region. We welcome direct enquires at Perth prices.
Contact Dean Maughan for more information
T: 0419 047417
E: dean@milne.com.au
W: www.milne.com.au 
View Milne testimonials here: http://www.centralstation.net.au/milne-feeds/
Think Water Broome
Think Water Broome is a locally owned and operated company that has over 30 years' experience in the water industry. Covering the Kimberley and Pilbara regions of Western Australia, their knowledgeable and passionate team are experts in the design and implementation of the most water efficient irrigation and water management programs across all sectors.
Patrick & Vanessa Annesley, owners of Think Water Broome, are passionate about providing excellent water advice and solutions specific to your water needs. Specialising in irrigation, bore redevelopment, stock watering, water filtration, pump testing and solar pumping systems.
Think Water Broome are your local water experts for irrigation projects big and small. Their fully stocked retail store sells the latest irrigation products, including fittings, pipe, filtration and solar supplies. From planning the design right through to installation, they are with you every step of the way.
Contact Patrick and his team:
A: 35 Clementson Street Broome, WA 6725
P: (08) 9192 6606
E: broome@thinkwater.com.au
Twitter: www.twitter.com/thinkwaterBME
Facebook: www.facebook.com/ThinkWaterBroome
Web: www.northwesthydro.com.au (new website coming soon!)
DIRECT DRILLING
Direct Drilling is a locally owned family drilling company based in Kununurra to service the Kimberley and NT Top End.
We specialise in water bores and geotechnical drilling, and with a rural and faming background fully understand the challenges and value of good water supply.
The company collectively has over 30 years of experience in the industry and has built up an extensive knowledge base of hydrology and geology across the Kimberley and northern NT. This local knowledge is valuable in achieving the best result at minimum cost for clients.
All Drillers are nationally licensed with the Australian Drilling Industry Association for both NT and WA, ensuring best practice, (compliance to industry standard 'Minimum Construction Requirements For Water Bores In Australia') the protection of water resources, and guaranteeing the life of the bore.
Our reputation for honesty, fairness and quality of work has built a strong client base within the pastoral, forestry, and agricultural industries, and government sectors.
We have built up a network of suppliers and are able to provide a onestop shop for those clients wanting a service from drilling through to pump, tank and pivot installation.
Having a strong commitment to our client base and community, with the company sponsors and supports many regional rodeos and campdraft events, and the beef industry through Kimberley Pilbara Cattleman's Association.
Locally based, Direct Drilling warrant our work, and take pride in our reputation and the relationships we have built with our clients.
Our experienced team are passionate (tail wagging) about water well drilling and are available anytime to discuss your drilling/water requirements.
18 Salacca Loop, Kununurra WA 6743
T: 08 9168 2555
E: james@directdrill.com.au
E: admin@directdrill.com.au
W: http://directdrill.com.au
DUNNINGS FUEL
Dunning's have been Marketing and Transporting Fuel for 53 years, during this time Dunning's have transformed the business into one of the most efficient Fuel Transport Companies based in Western Australia. Our core business is made up of a balance of Primary Producers, Aviation, Transport, Earthmoving, Mining, Marine and Commercial Industries.
Dunning's operate their fleet of trucks 24 hours a day, 7 days a week and on a daily basis Dunning's have trucks operating in the whole state, with strategically placed depots in Northam, Wongan Hills, Newman, Karratha, Broome, Manjimup and Wyalkatchem to capitalize in Customer Service and Reliable delivery time
Being based in WA, we know the importance of customer service & delivery service. Regardless of what your industry involves, you know when you order your fuel with Dunning's you will receive it on time and at a competitive price. It doesn't matter if it's a 1000ltr delivery or 120,000 litres, you will receive the same service at a competitive price.
At Dunning's we look at your business as a whole, not a once off delivery. So give Dunning's a call and discuss your fuel requirements, with a Dunning.
40 Old York Road, Northam, WA 6401
T: 08 9622 1413
E: enquiries@dunningsfuel.com.au
W: https://dunningsfuel.com.au
GME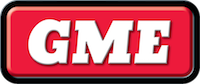 Since 1959 GME has been an Australian owned family company. GME remains the only Australian manufacturer of UHF CB radios, with our products designed, engineered, and manufactured in Sydney's North West.
From our origins in TV Tuner Reconditioning to our first UHF radio in 1981, GME has grown and evolved the sophistication and capability of our products to make us the premier market leader in the UHF and EPRIB industries. Although our products are world class, our values and company ethos remain unchanged and uniquely Australian.
GME's products cover a range of recreational activities from fishing to 4WDing and touring, in addition to catering for heavy vehicle and agriculture. Their Land category encompasses a range of products, the main being UHF CB radios (both Fixed Mount and Hand Held), Antennas, Personal Locator Beacons and accessories.
GME are excited by many of the technological advancements in the pipeline, and believe that their consumers will be too. GME is walking into the future ready and excited.
Phone: 1300 463 463
Fax: (02) 8867 6190
RESOURCE CONSULTING SERVICES

RCS (Resource Consulting Services) is Australia's leading provider of holistic, regenerative farm business education and advisory services. We work with individuals, families, corporates and government groups, assisting them to grow productive, profitable agricultural businesses within regenerative landscapes.
Our cornerstone products, the Grazing for Profit School and the Farming & Grazing for Profit School has been delivered in every Australian state to more than 5500 farmers, empowering them to increase profit, lift the health and production of their land, improve relationships in their business and enhance their work-life balance.
The calibre of our schools is matched by no other provider in Australia, having been especially tailored over 30 years to suit the many varied learning styles of farmers and industry members. We are continually updating our programs to include the latest information on livestock management and production, soil health, business and personal development.
W: www.rcsaustralia.com.au
P: 1800 356 004
E: info@rcsaustralia.com.au
RED RANGE STOCK SUPPLEMENTS

Locally owned and operated in Kununurra Western Australia, Red Range Stock Supplements manufactures stock feed using imported, domestic and local produce.
Their current product range includes supplements for young or mature animals, feeds for cattle, horses, pigs, goats and chickens. They are also able to design stock feeds that are individually herd specific and manufacture products to suit exacting dietary requirements.
Please phone or email for orders and price lists.
W: www.redrangestocksupplements.com.au
P: Russell Cooke – 0417 953 033;  Adam Paton – 0428 759 108
E: redrangestocksupplements@gmail.com