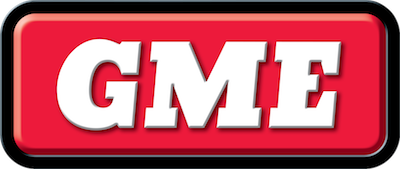 Since 1959 GME has been an Australian owned family company. GME remains the only Australian manufacturer of UHF CB radios, with our products designed, engineered, and manufactured in Sydney's North West.
From our origins in TV Tuner Reconditioning to our first UHF radio in 1981, GME has grown and evolved the sophistication and capability of our products to make us the premier market leader in the UHF and EPRIB industries. Although our products are world class, our values and company ethos remain unchanged and uniquely Australian.
GME's products cover a range of recreational activities from fishing to 4WDing and touring, in addition to catering for heavy vehicle and agriculture. Their Land category encompasses a range of products, the main being UHF CB radios (both Fixed Mount and Hand Held), Antennas, Personal Locator Beacons and accessories.
GME are excited by many of the technological advancements in the pipeline, and believe that their consumers will be too. GME is walking into the future ready and excited.
Phone: 1300 463 463
Fax: (02) 8867 6190
Email: sales@gme.net.au
Web: http://www.gme.net.au