Host: Wooleen Station
Managers/ Owners: David and Frances Pollock
Region: Murchison, Western Australia
Nearest town for shopping, doctors etc: Mullewa is our closest town at 200kms. However we always keep driving to Geraldton at 300kms to take advantage of everything this major centre offers.
Nearest roadhouse: 38kms
Number of cattle: Very variable! We go from completely de-stocked to 400-500 head.
Number of staff (approx.): 4-5
Size of station: 152,000 hectares
How often and how the mail is delivered: By car twice a week
How often and how the stores shopping is done: Online for a once a week delivery by truck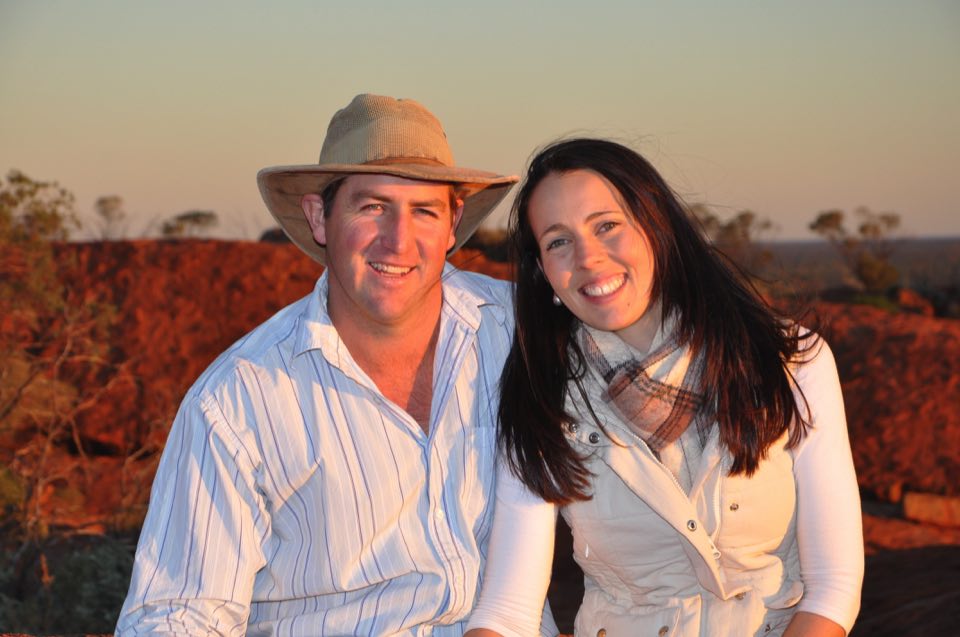 David & Frances Pollock.
The Pollock family have owned Wooleen Station since 1990 and on the 21st May 1993 Helen and Brett Pollock welcomed the first paying guests to Wooleen Homestead. Offering friendly, traditional Australian Outback Hospitality in beautiful surroundings with fine food, good wines and personalised service for everyone from the adventurous adult to a family group.
Today, David Pollock and wife Frances Pollock are your hosts whilst staying at Wooleen Station.
The couple featured on ABC's Australian Story twice in 2012 and once in 2014. To watch the program please visit here
You will no doubt meet David and Frances during your time at Wooleen, regardless of where you stay.
David studied Environmental Conservation at Edith Cowan university to follow his passion for the land and conserving it. He has spent time overseas noting and observing methods used in other countries to look after pastoral land. David is now focused on regenerating Wooleen after many years of hard overstocking and finding a sustainable way to run stock and look after the environment. He has previously been the president of the Murchison Land Care Committee and sat on the board of Rangelands NRM.
Frances studied Eco-tourism at Murdoch university, chairs the Gascoyne Murchison Tourism (inc) and sits on the board of Australia's Golden Outback representing the Gascoyne-Murchison sub region. Frances is passionate about tourism and customer service. Its her goal that you enjoy every moment at Wooleen Station and feel connected to country.
If you are interested in coming to stay with David and Frances at Wooleen and learning about the station's history and future, please don't hesitate to contact them now from the contact page or make a booking.
---

Written by David Pollock, Wooleen Station Over the past 13 years our main objective on Wooleen has been resting the landscape from grazing as much as possible, in order to let it recover itself from historical overgrazing. I won't go into that too much because we covered it in last years stories (Story: Watching the […]
Comments