Host: Anna Plains Station
Managers/Owners: David, Helen and John Stoate
Region: Kimberley, Western Australia
Rainfall: 400mm pa
Nearest town for shopping, doctors etc., Broome 270km, 17km on dirt off the highway to Homestead, nearest roadhouse is Sandfire.
Number of Cattle: 18,000 head
Number of staff: 6 full time staff and 5 seasonal workers
Size of station: 381,537 ha or 943,000 acres
How often and how the mail is delivered: Twice a week via road
How often and how the stores shopping is done: Usually once a week to Broome
How far off the bitumen you are: 17 kms
---
The Anna Plains family
My name is Helen Campion and together with my husband, David Stoate, I manage Anna Plains Station. 'Anna' is proudly run and owned by the Stoate family with 3 generations still calling it home today and who's involvement dates back to 1983.
Anna Plains Station is located on the remote Kimberley coast of northern Western Australia, approximately 250km south of Broome.  It is just under one million acres of open rangeland stretching from the shores of the Eighty Mile Beach to the Great Sandy Desert.
My husband David Stoate and I took over management in 2006.  Prior to this I was a city girl working at the Royal North Shore Hospital in Sydney as  an operating room nurse while David worked at Rabobank.  The time had come for David's father, John Stoate, to hand over the reins to  the next generation … and so we came, along with our two wonderful children, Timothy and Joanna, having no prior experience working on a station to discover a way of living, loving and working.
We run the station in an environmentally sustainable manner to produce cattle for both domestic and international markets.  Such practices include matching the cattle in a paddock to the feed available, allowing the cattle to graze and the land to recover as nature intended.  This holistic approach which I was able to translate to station work from my years of nursing aims to benefit not only the land and the cattle in their quality of life whilst being reared here at Anna.
Our 'crew' consists of fulltime staff, seasonal workers and backpackers. The jobs, like the people vary depending on what the cattle and land command of us, but ever-present roles include a cook, boreman, mechanic, plant operator and stockmen.  Every one of my staff and the roles they fill are vital to the smooth operation of the station.
---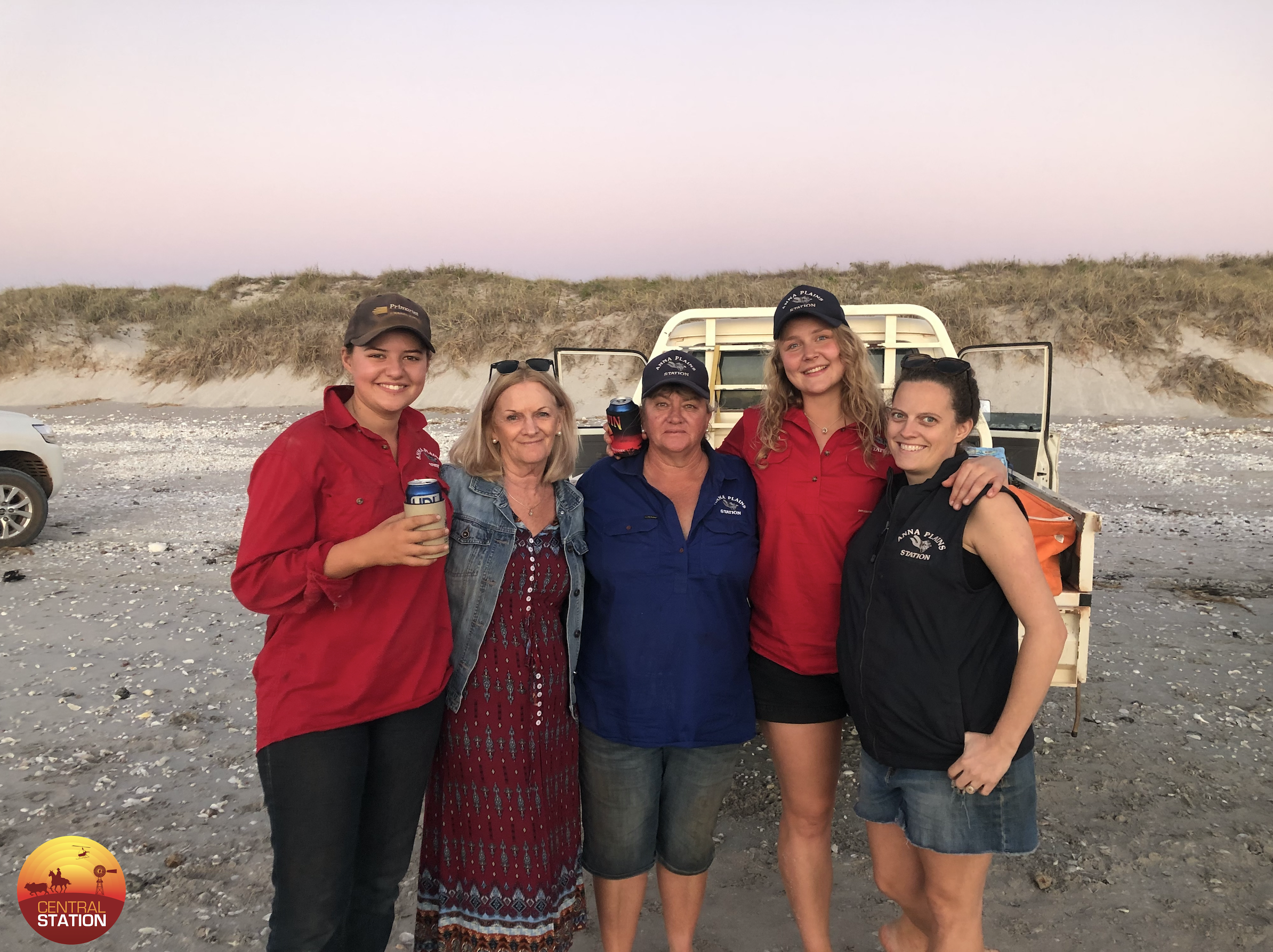 Host: Anna Plains Station Written by Camilla Drema, Domestic Looking at the city landscape before me; a beautiful skyline with some teetering skyscrapers, I realised this place had become my home away from home in just 8 short months. And you didn't just leave home before you were ready… Enter Anna Plains Cattle Station. When […]
Comments