Location: Katherine, Northern Territory
The Katherine Pastoral Production Crew. Left to right: Trisha Cowley, Jodie Ward, Whitney Dollemore, Kieren McCosker, Neil MacDonald, Trudi Oxley and Heidi Wright. Absent from this photo is Robyn Cowley.
The Katherine Pastoral Production (KPP) crew is part of the NT Department of Primary Industry and Fisheries and is a research team made up of passionate young people from a variety of backgrounds. Trudi Oxley, the Regional Manager, has been working in the northern beef industry since 1997. Trudi commenced with KPP in 2000 and prior to this she worked extensively in stock camps and managed a live export depot. The majority of her time is spent as an extension officer, focusing on whole of business management and profitability, in addition to her management responsibilities.
Kieren McCosker is a Beef Cattle Research Officer who focuses entirely on improving beef cattle production systems.
Trisha Cowley is also an extension officer whose current focus revolves around the 2010 NT Pastoral Survey to be released in the very near future. She has also taken on board two producer demonstration site projects, including one exploring the effectiveness of a variety of HGP strategies, and the other using genetic testing and breeding technologies to increase the proportion of polled cattle bred in the herd.
Pastoral Production Officer, Whitney Dollemore, started with KPP as a technical officer in 2009 and is now responsible for the Selected Brahman Project. Whitney also regularly contributes to the regional newsletters, providing updates of project developments and supplementation strategies.
Robyn Cowley is a Rangeland Research Officer who has a strong background in data analysis.
Jodie Ward joined the KPP team in 2010 and is now working as a Rangeland Research Officer within the team. As well as her time spent pasture sampling, Jodie enjoys collating industry newsletters, presenting small workshops and assisting Heidi with social media.
Neil MacDonald is an honorary member of the KPP team, having worked as part of the team for many years, however he is now the Regional Director of the entire Katherine Research Station.
The Katherine region extends south to Daly Waters, north to Pine Creek, west to the Victoria River District and east to the Roper Gulf Region. Our activities include a mix of research on designated research stations such as the Victoria River Research Station (Kidman Springs) and commercial properties as well as extension activities such as one on one station visits to large training courses.
Every one of us has a strong rural background, growing up and working around livestock. We are a passionate young team and look forward to sharing our experiences with you.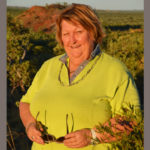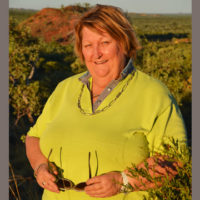 Helen Kempe was born on Macumba Station in 1950, as the fourth generation of her family to be involved in the S Kidman and Co Pastoral empire. At the age of 16 Helen moved to the Northern Territory and to this day she has never left. Everyone knows Miss Helen, and Miss Helen knows everyone. […]