Written by Stephanie Coombes  – editor
It's often the most simple things in our day that we take for granted – hot water at the turn of a tap, wifi that loads a YouTube video almost instantly, a quick trip to Woolies to satisfy that craving, and a short walk down the driveway to collect the mail.
While there are so many similarities and shared experiences between people living in the city and country, there's also many differences.
Sometimes, living in northern Australia feels like living in another country. While us mob up here still very much identify as Australian and do many of the same things as our southern cousins (like watch The Bachelor, listen to Triple J, and head to the pub when the footy grand final is on) you can't deny the subtle differences in our day to day lives. If being in the north is like being in another country, then I wonder if it's fair to say that being on a cattle station is like being in another world?
Take checking and collecting the mail for example. Depending on the distance from the nearest major town, mail is delivered either by road or air. Some stations have their mail delivered by plane once a week, and some lucky ducks get a mail plane twice a week!
All mail is delivered in a large sack, known as "the mail bag". Outgoing mail is sent via the mail plane, but it's up to the station to have the correct packaging and stamps.
In some areas the mail is delivered by road transport  at varying frequencies.
This was quite a luxury when I lived on a cattle station that had the homestead situated just 3km off the bitumen as it was just a quick trip down the driveway to collect the mail.
However, for other stations, collecting the mail can be quite the task.
Glenflorrie Station is a family run property in the West Pilbara region of Western Australia. You know how if something is landlocked it means it's surrounded by land, not sea? Well, by that line of thinking, Glenflorrie is "station locked" – it's surrounded by other stations and has no major bituminized road access.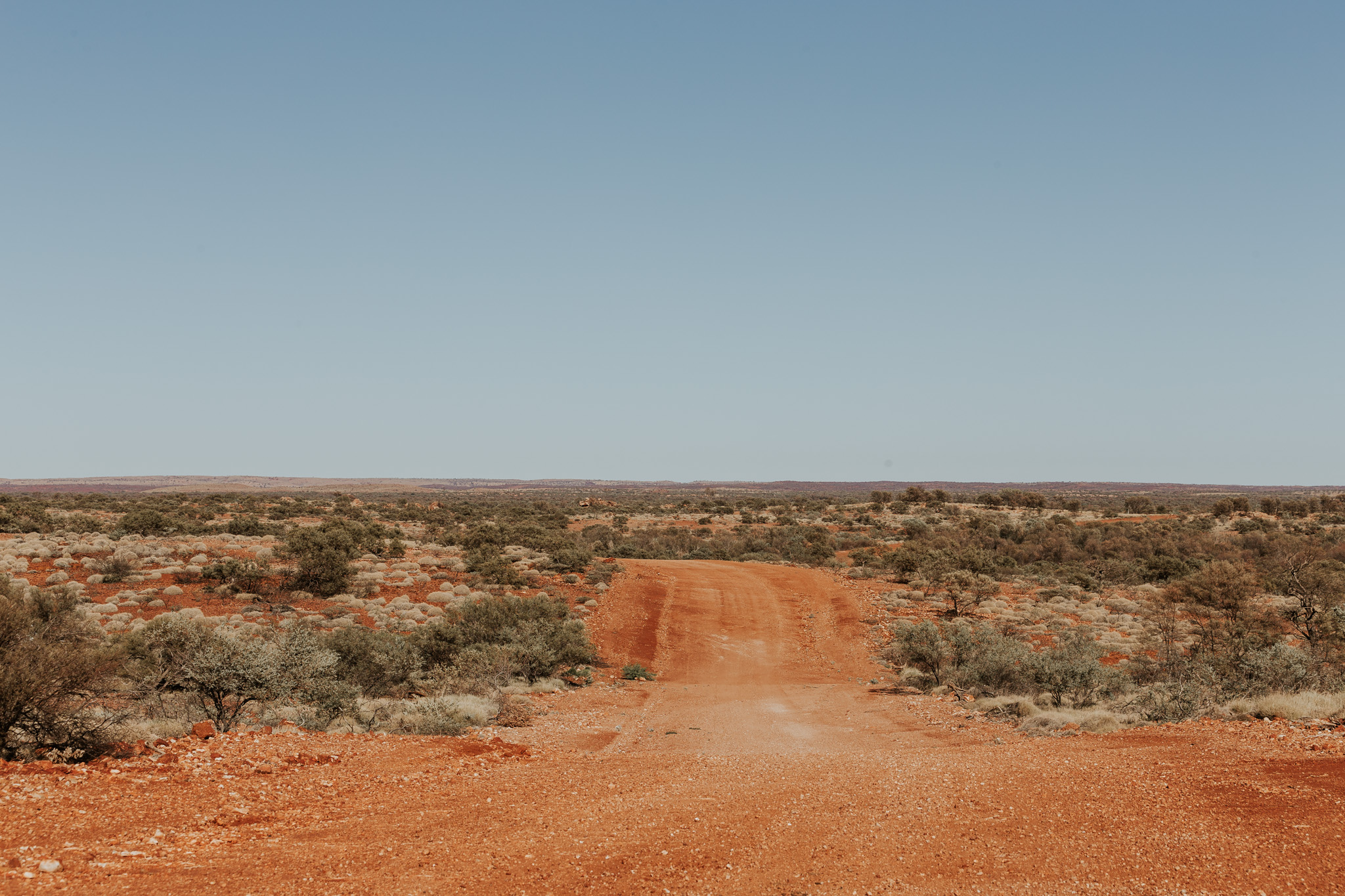 Glenflorrie is some of the most beautiful country I've ever seen – rolling hills and rocky ranges. It's probably my favorite driveway in all of Australia. But… it takes well over an hour to traverse the 90km long driveway. Unlike a flat, straight bitumen road of the same distance that could probably be conquered in 40 minutes, the Glenflorrie road is comprised of loose gravel, rocks, sand, and a landscape that twists and turns while rising and falling at the same time. That's also a fancy way of saying it's a rough dirt road.
To remain safe, the average speed on the driveway is 60km/hr, with a few sections that require a much slower speed, and a handful of stretches that allow a little boost in speed. It's not the kind of road you can drive while taking a good look around as the number of bends and corners mean you really need to keep an eye on your speed and on the road.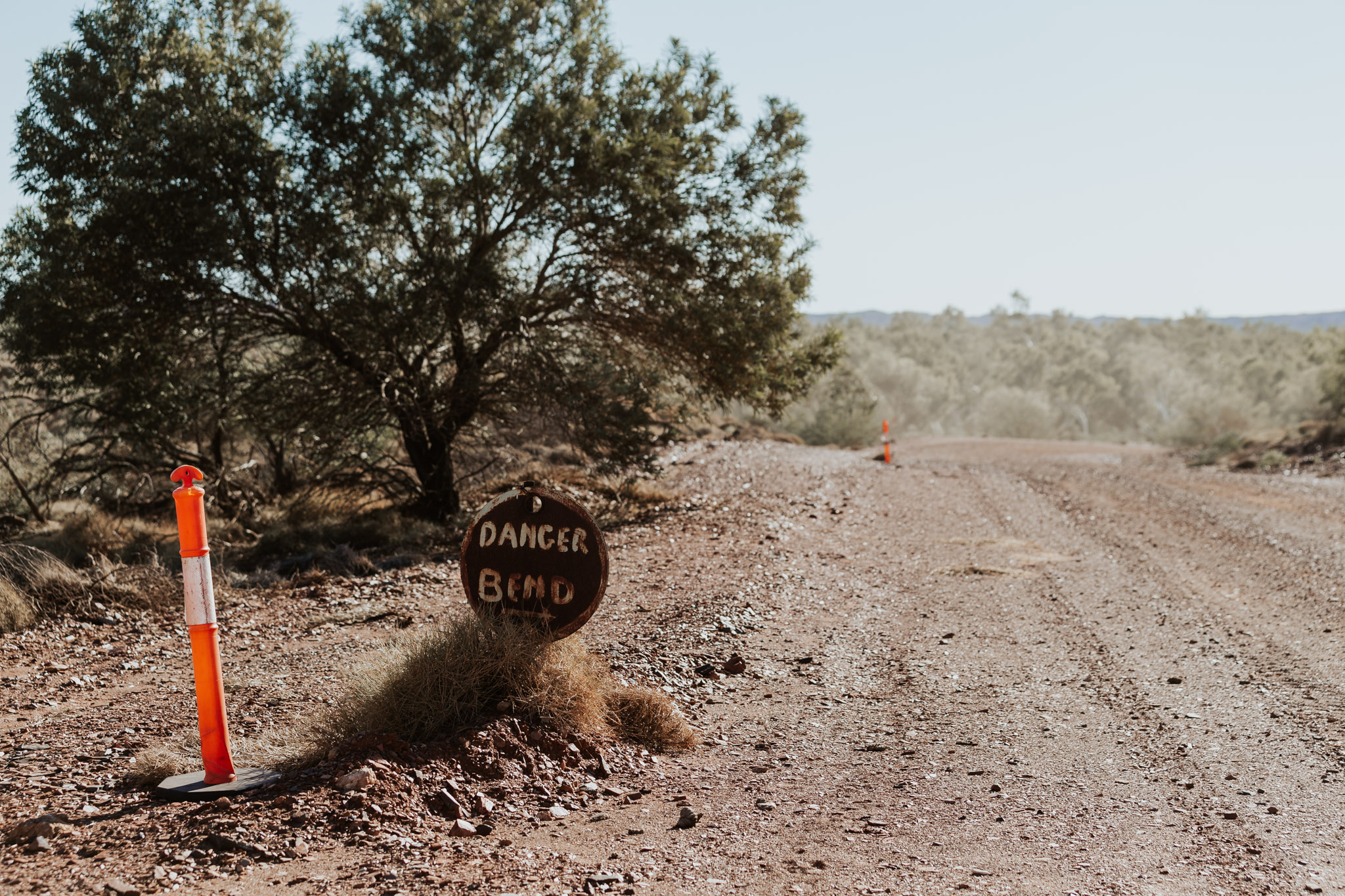 And so, when anyone at Glenflorrie wants to go and check the mail, it means they've got a 180km or 2-3 hour round trip ahead of them. It wont come as any surprise then that visitors are often asked to check the mailbox on the way in!
And what a structure the Glenflorrie mailbox is! You wont see a cute little box with the street number on it out here, but what can only be described as a giant silver box to fit even the largest of parcels. The clever duck who made it even thought ahead to put in a raised mesh base, so that if it were to collect any water during the wet season, the contents would remain dry.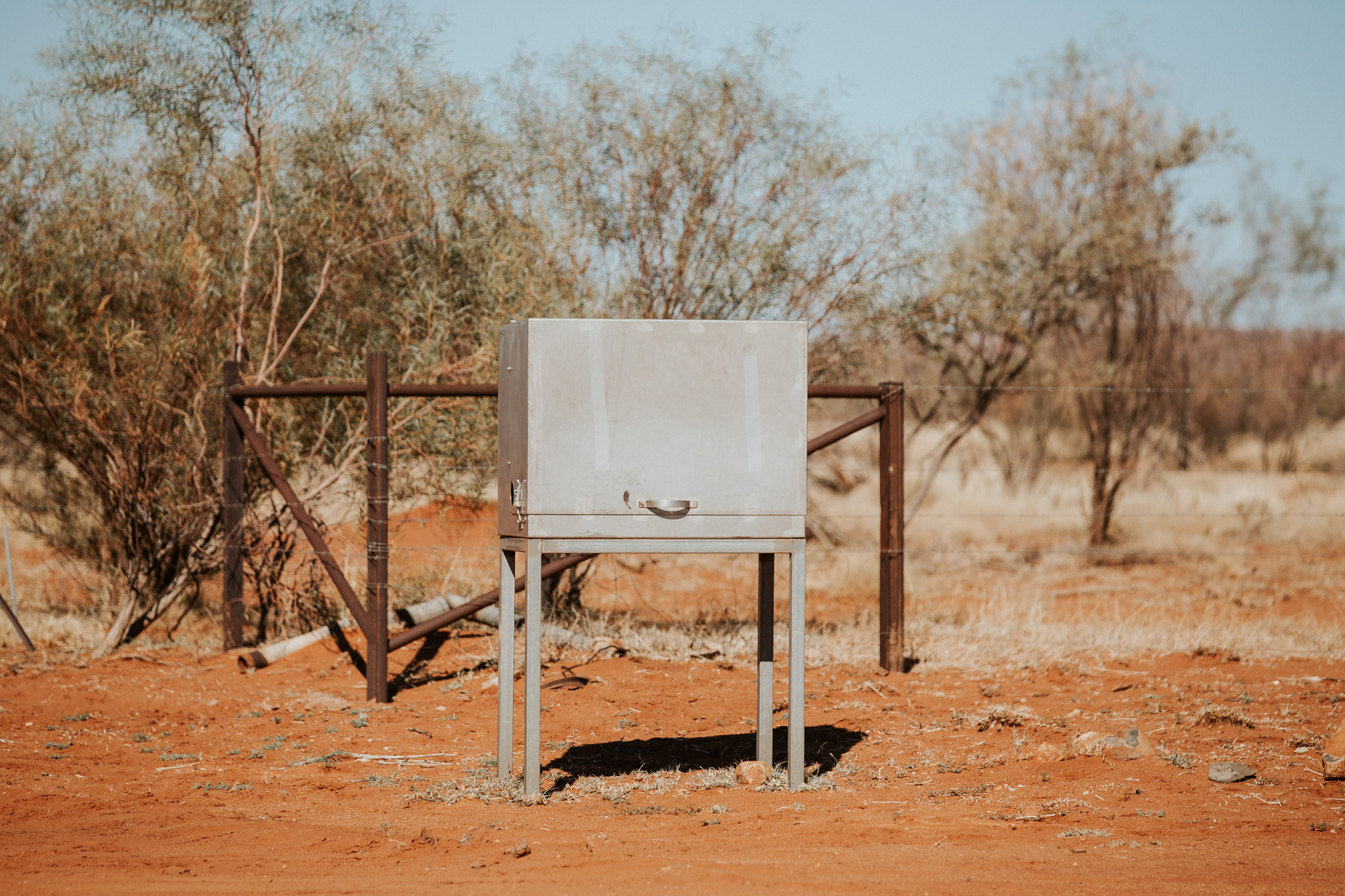 If there's no visitors scheduled, and no trips to town planned, the mail can remain in the mailbox for up to 3 weeks at a time. I think it's fair to say that the Grey family (who own Glenflorrie), as well as their staff, do not have an online shopping addiction, and probably don't select the "express post" option when purchasing goods online!
The Glenflorrie driveway doesn't just impact mail collection, but a number of things.
"We tell people not to plan a day trip", said Teesh Grey, Glenflorrie station manager. "The trip can really take it out of you and by the time you arrive at the homestead, if you wanted to make it back to the highway before nightfall… well it wouldn't be a very long visit would it?".
Navigating the driveway can be so tiring that Teesh said that her family would often camp at the end of the driveway before a long trip south.
Mind you, a fair bit of work has been done to the road over the past 20 years too – so imagine driving down it back in the 1980s, or earlier!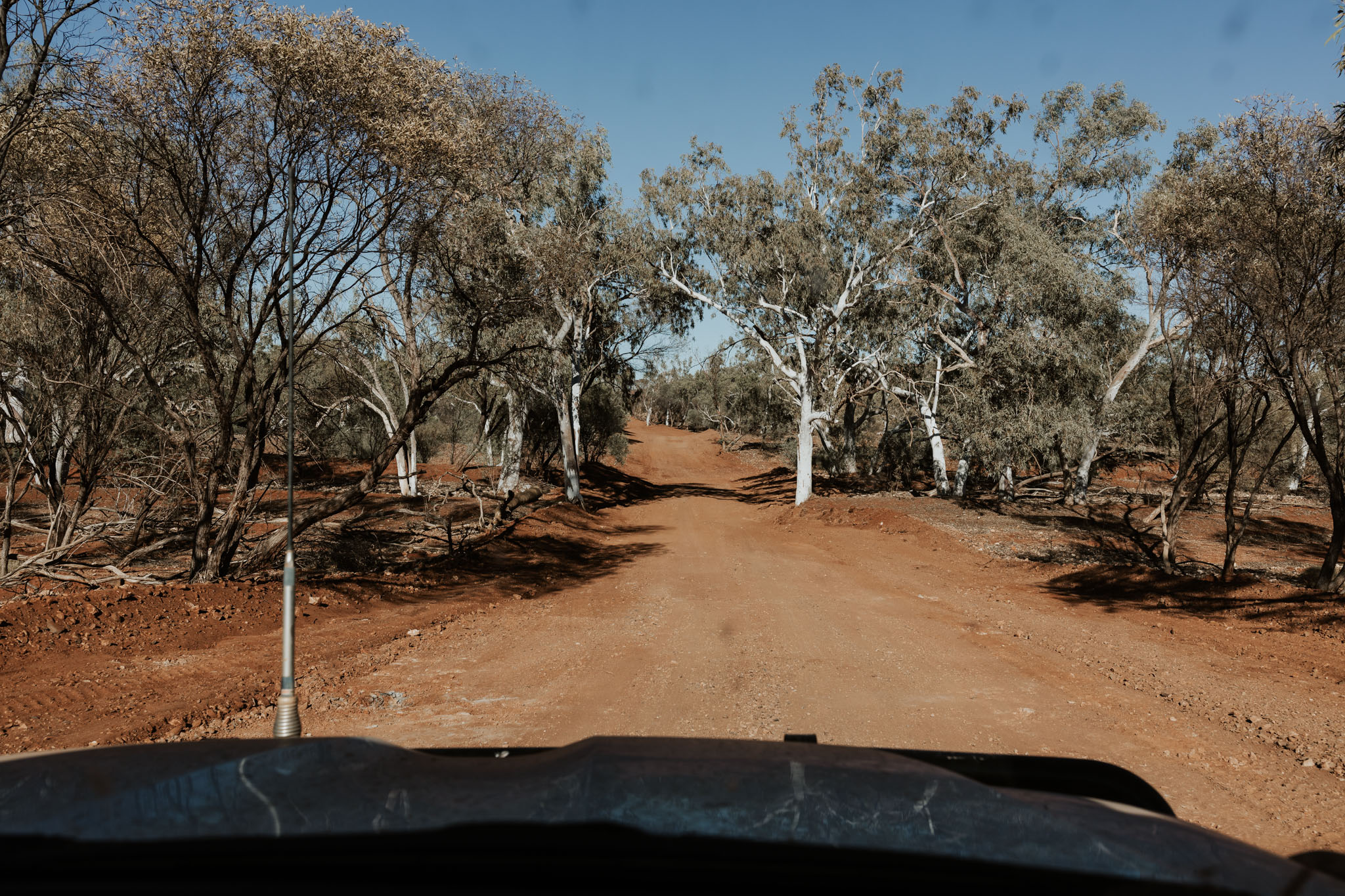 If you think it requires patience to embark on such a long drive to check the mail, spare a thought for the heavy vehicle (truck) drivers coming and going from Glenflorrie.
To take a single trailer of cattle down the driveway takes 2 hours, and that slug stretches out to a whopping 4 hours if you're pulling 3 trailers (6 decks).
Then there's those times where you really need to get somewhere fast, and you just cant. Like the time a staff member injured his… well, private parts, after an altercation with a cheeky bovine in the cattle yards, and had to be rushed into town. Asides from the fact that the Glenflorrie driveway cant be rushed, the trip took even longer because any unnecessary bumps and jolts only added to the extreme discomfort of the patient.
You may be thinking "Well, why didn't they just call the Royal Flying Doctor Service?".
Glenflorrie, like all stations, has an airstrip – but to cater to RFDS aircraft they need to meet certain specifications. It used to be within the RFDS guidelines, but then the RFDS changed the requirements, so Glenflorrie is in the process of upgrading the airstrip. There is a section of the highway at the end of the driveway which is a designated RFDS airstrip, so either way they'd have to get the patient to the end of the driveway before anyone could be seen by the RFDS.
Recently Teesh had to made an emergency trip to the veterinarian clinic in Exmouth, which is 4 hours away. One of her working dogs had become overheated during a muster and was in bad shape. It's times like this that I'm sure Teesh wished she had a short, bituminised driveway to speed up what was already going to be an emotional and stressful drive. Luckily, the dog recovered!
I'm sure there's plenty of people thinking "they must be mad!", but I think it's all about perspective.
A drive to check the mail at Glenflorrie Station equals the chance to go for a nice country drive, view some spectacular scenary, and maybe even spot donkeys, brumbies, dingos or bungarras (in addition to cattle of course!). And let's face it, it's not like anyone is going to pop over to borrow a cup of sugar!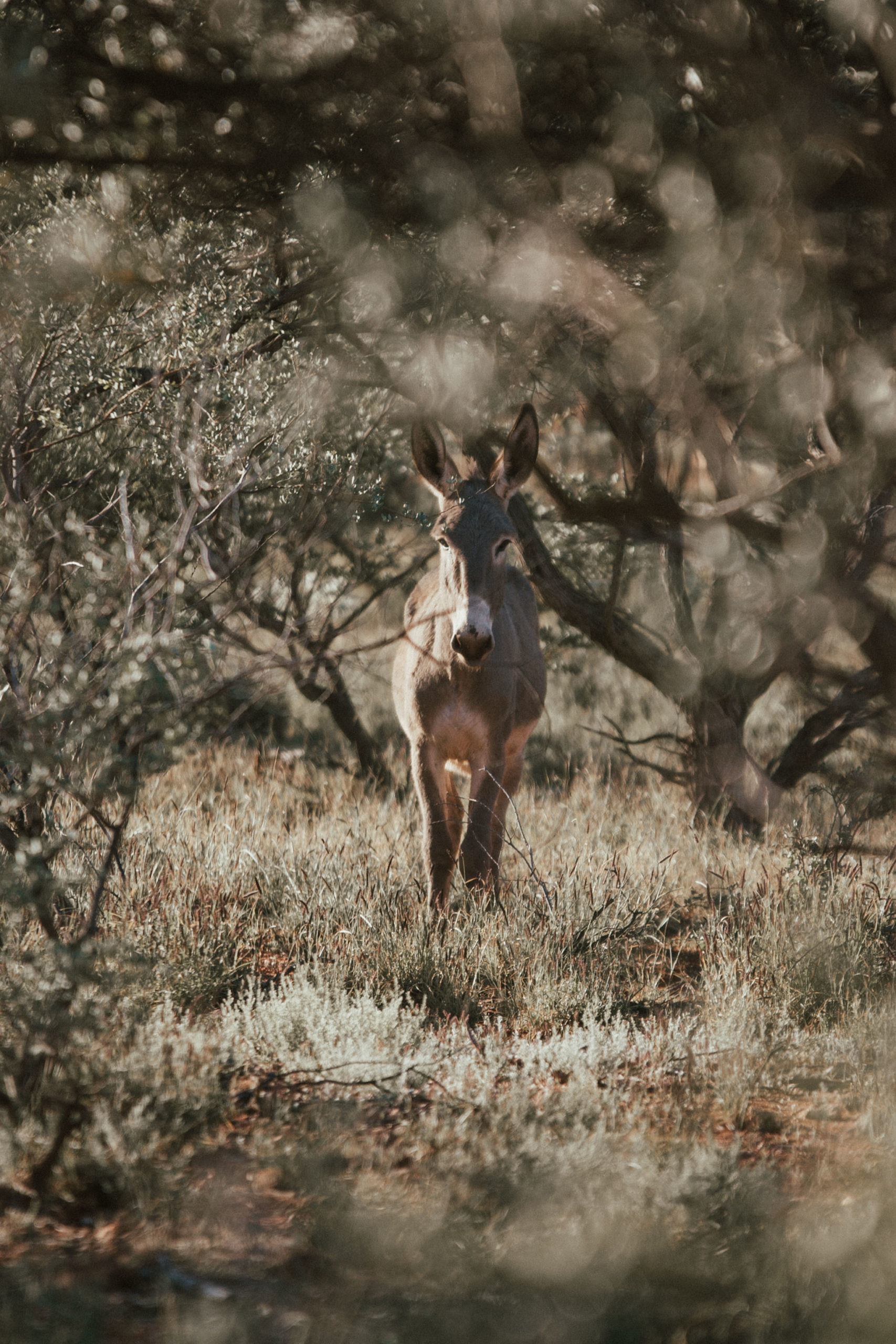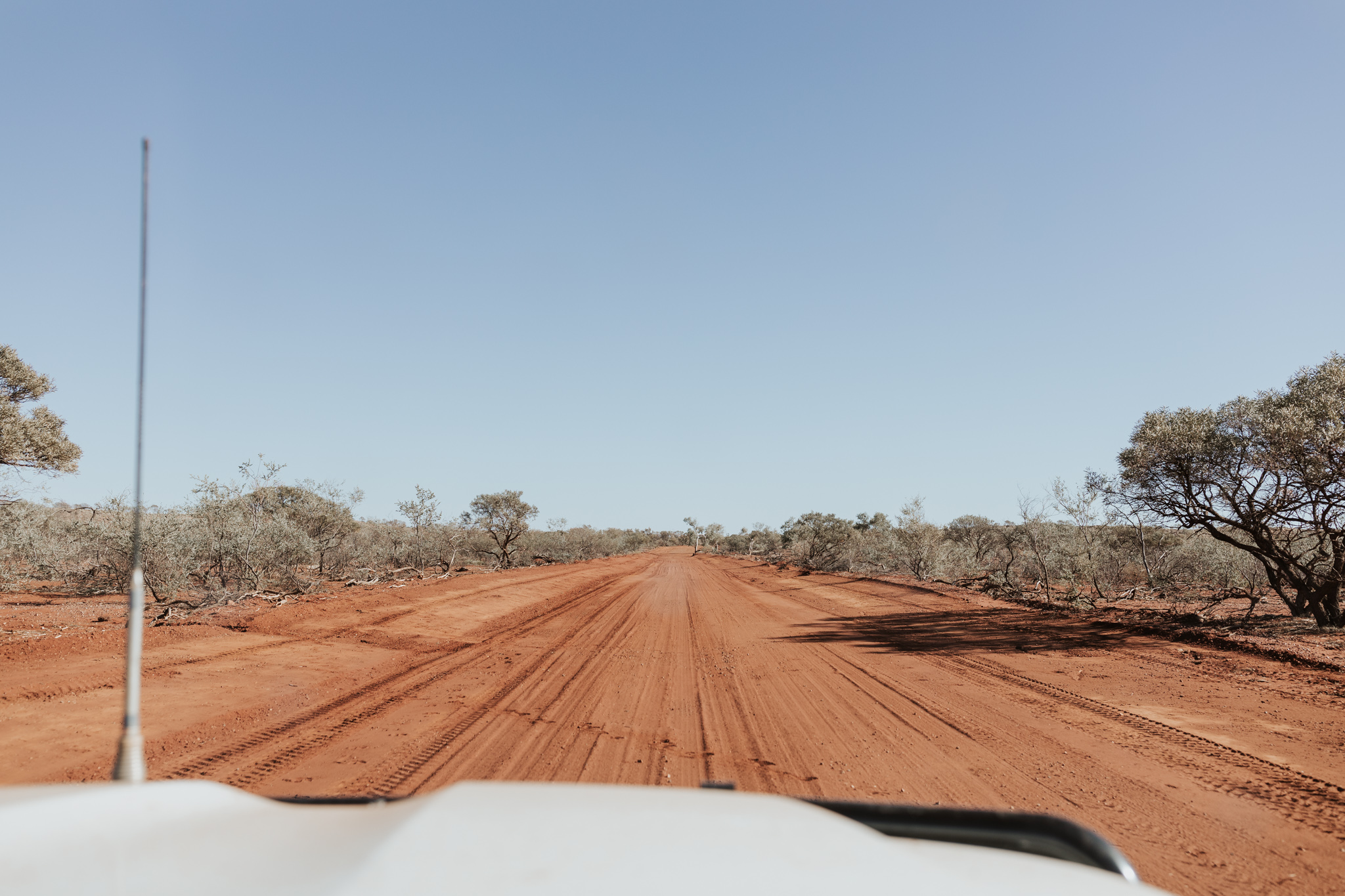 Comments