Written by Katie O'Donoghue – Stationhand, Mandora Station
The alarm goes off. It's early, the sun is barely out of bed itself. It's a new day, another busy day ahead and so, with one final stretch I jump out of bed head outside springing off the deck and head off in search of the crew. Time to go to work!! I wonder what's on the agenda today? I say a good morning to my mates Beau and Hank and make sure that everyone else is up and about.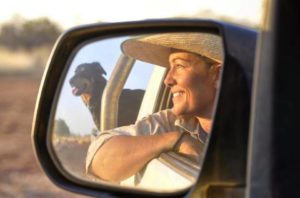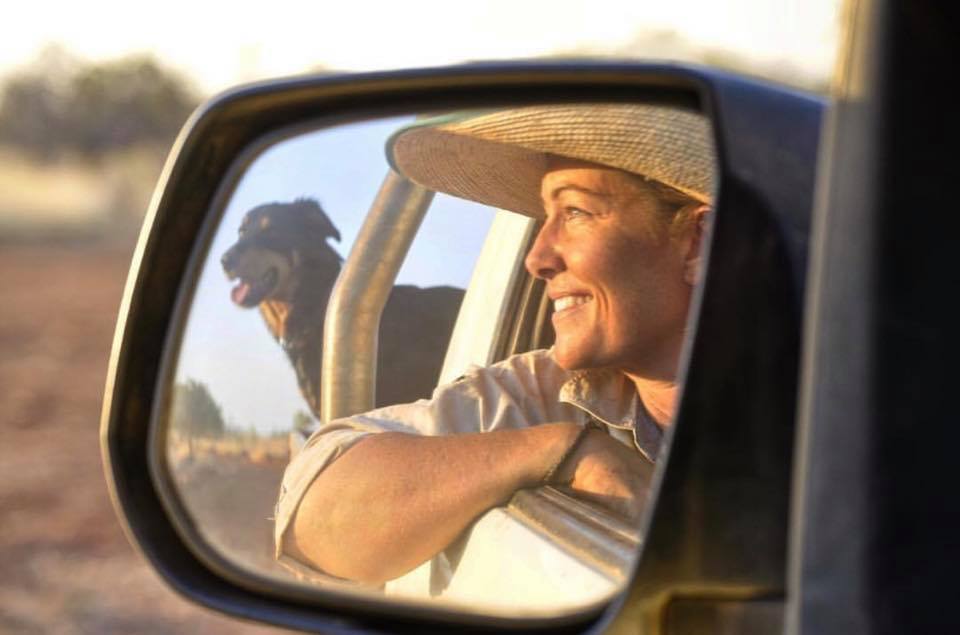 Dave's down in the shed this morning. It's where we get to spend some quality time together. When he gets frustrated and starts throwing tools across the workshop I head over and remind him that things aren't that bad. I shake his hand and give him a nudge and back to work he goes with a smile on his dial.
I head back to the homestead just before smoko. Mmmmmmm, maybe I could sneak in a quick nap before the next job? There's no one around so I slink over to my favourite spot. It's not a particularly quiet spot given that the generator is no more than five metres away, but it's cool, dark and comfy and the drum of the generator sends me to sleep normally within minutes.
The only problem is that you can't hear a bloody thing, which has gotten me into trouble a couple of times being that I can't hear people calling me! Not ideal for when someone's looking for you and you can't hear them calling! Most of the guys know where they can find me these days though so, it's not so much of a big deal anymore.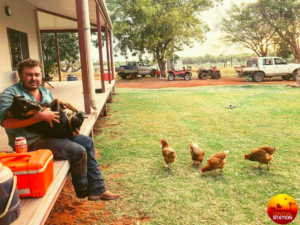 I nap for a few hours; I've missed smoko and lunch but no one's come looking for me so I don't feel so bad. One big yawn and then my nose catches the scent of something passing on the wind. Sniff sniff… musty dust moving through the air, sniff sniff… "CRACK!!!" My fluffy floppy ears stand to attention. I know that sound, it's coming from down the yards!!! The unmissable sound of the crush! The guys must be working cattle, I better head down and see if they need a hand.
I trot down to the main gate – it might be shut but that doesn't bother me, under I go. Walking through the sheds I stop at the loader and there I see it. The yard is full of cattle and the crew are they're moving them around from yard to yard, pen to pen. Hank and Beau have already beaten me down there and are working diligently to get the cattle through. I start to walk across from the safety of the shed when I hear my name. "ROY!! GO HOME!"
Another foiled attempt to get into the yards but I guess someone needs to keep an eye on the outer perimeter in case of a breakout, but I still wish they'd let me in with the rest of them. "BANG!" The crush crashes open and shut, open and shut. I can feel the excitement in the air and I can't help myself, I must get closer!! Around the back of the sheds now where hopefully I won't be seen. There's a hole in the corner of the hay shed which backs on the yard and it's a perfect viewing point for what's going on. Legs whiz past and the dust is kicked up, it's all so exciting!!! So exciting that the squeals of delight just fly right outta me!! "ROY!!!" Ah bugga! My yelping has lead them straight to me! "ROY, GO HOME!"
So I slink back over to the mechanical shed. It's not quite home but it's far enough away that I won't get in trouble. We play this game for the rest of the day. I make my way back to my hole in the shed and watch more closely but am always found out and sent packing. Then the legs no longer fly past my nose and the dust settles and I see the crew. They've called it a day. They've worked hard and now it's time to enjoy a cold beer back at the homestead. I come out from my hiding spot to join in. No one is upset that I've been hiding in the background and it's all high fives and pats and cuddles as they greet me on the walk back up.
The afternoon is cool on the lawn and as the crew talk about the day's activities Hank and I start with our afternoon fun fair. It usually starts with Hank wanting to play. Taking half my face in his mouth and pulling until he gets what he wants! I eventually give in and it's on!! I run! Now he may be younger than me but Hank is pretty fast so I have to outwit him rather than outrun him. I run in one direction, when Hank is right on my tail I stop and change direction. Now Beau gets involved and it becomes a vigorous game of avoiding everyone as fast as I can, left, right, round and round, again and again. Our energy starts to waiver and it ends up a muddled mess of furtails and tongues on the lawn rolling around each other. The crew head off for showers before dinner.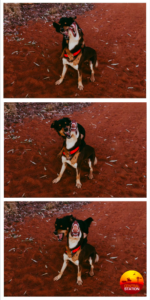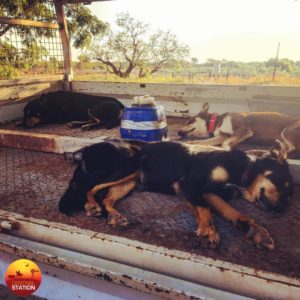 After dinner we head home, Dave, Katie and me. They shower me with pats, cuddles and love and tell me what a good boy I am. I lay on the couch with Dave and watch telly. We're mates, best mates. Do everything together, go everywhere together. They're my people and I'm their Roy Boy. My eye lids grow heavy and I wonder what tomorrow will bring. The alarm goes off…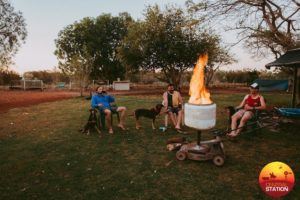 Sweet dreams our beautiful Roy Boy who passed away in 2018.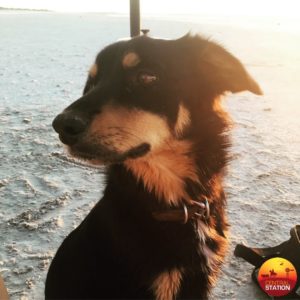 Comments