Host: Isolated Children's Parents' Association
Written by Olivia O'Neill, Derwent Station, Northern Territory
My name is Olivia O'Neill and I live at Derwent Station with my husband, Padraic and we have 3 children, Patrick (8), Kathleen (6) and Ashling (4). My husband and I are from Ireland and on 11th March 2011, we flew into our new home with our 12 week old eldest boy to start our new life in Birdsville, Queensland.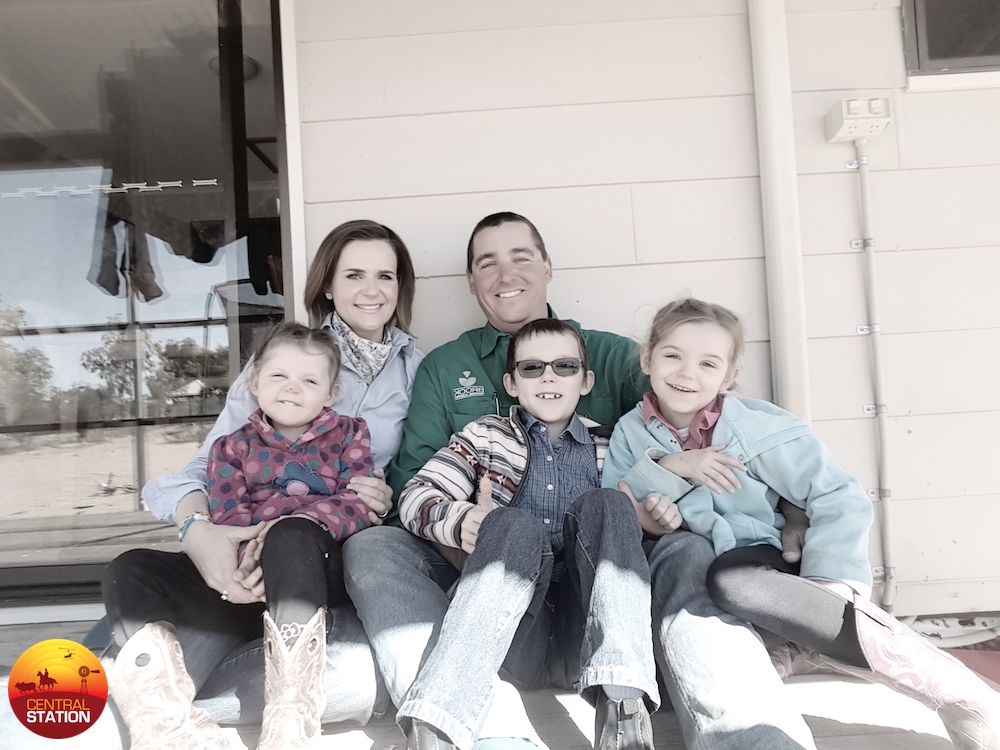 The O'Neill's.
Birdsville has a population of 80-120 people and a community spirit that was infectious. I worked full time, managing an office for a pastoral company and my husband worked as a mechanic and also completed his commercial helicopter licence. Our children attended the local state school and my youngest went between me and a nanny. Life was great and I also started to study and train as a personal consultant, attending local events offering advice on style and colours.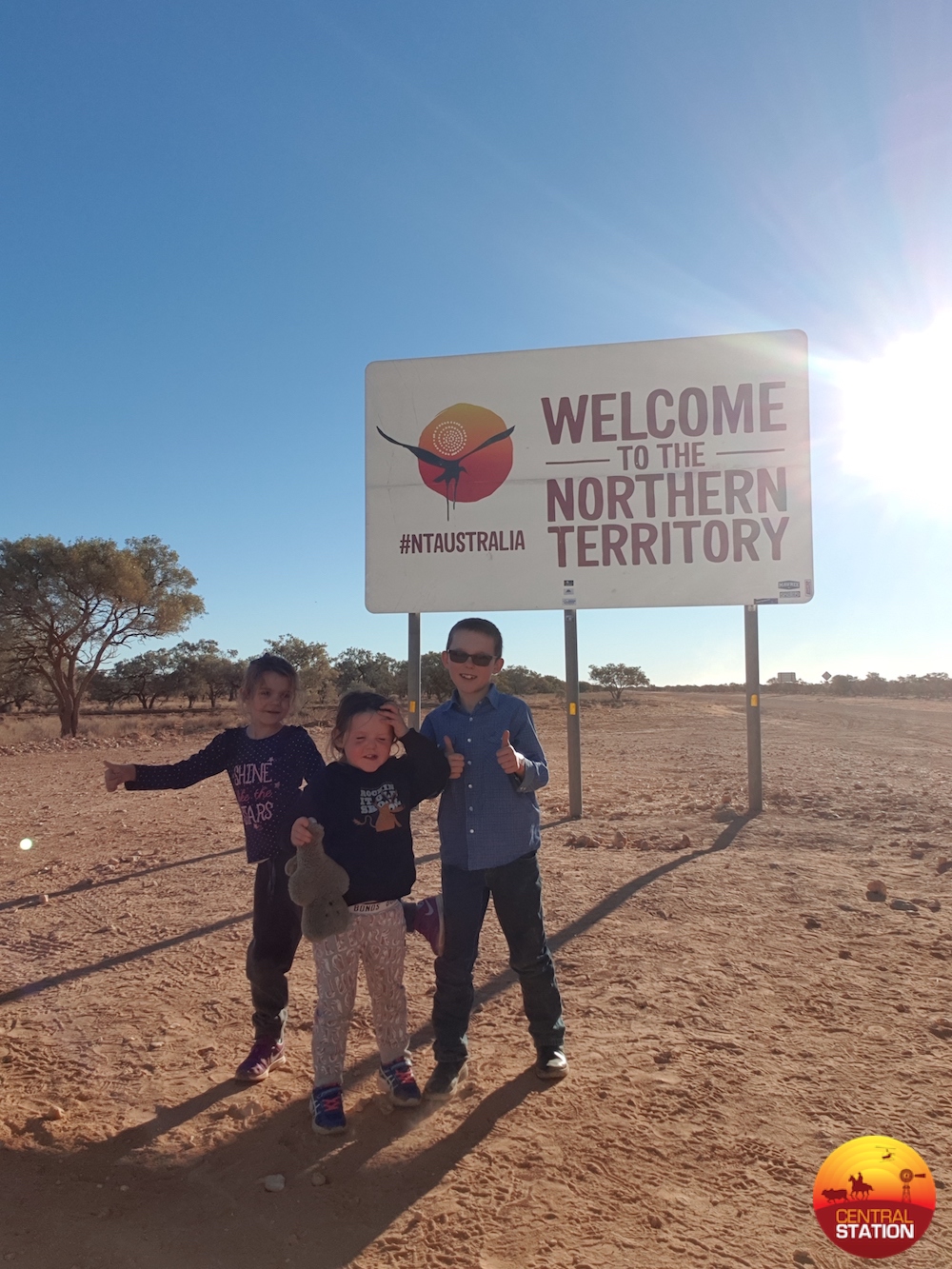 Moving across the border into the NT L to R  Kathleen, Ashling & Patrick.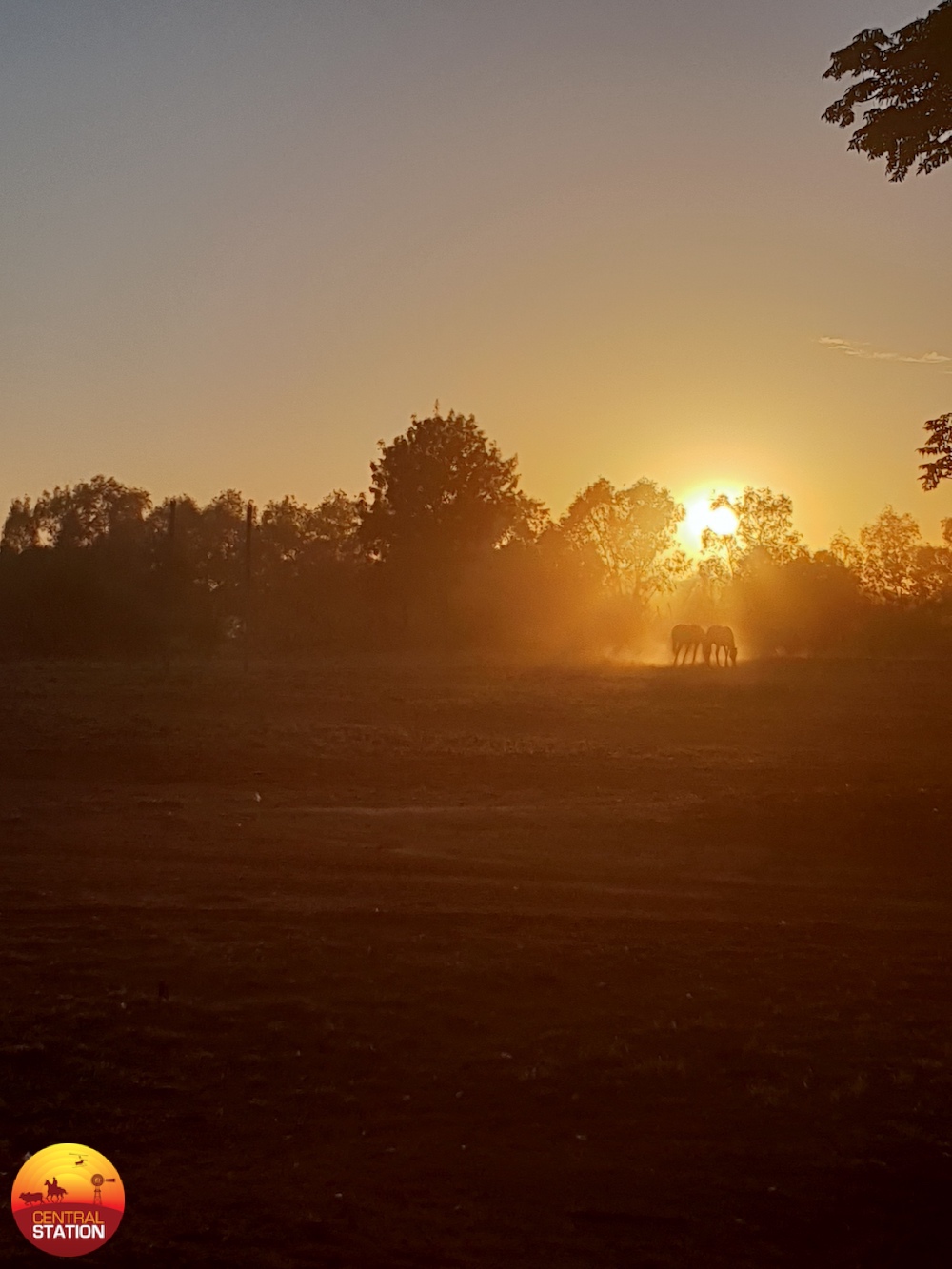 Mornings at Derwent.
One day, while all was quiet, my husband met a gentleman from the Northern Territory. He was in need of station managers and offered us the opportunity. Derwent Station is 230kms North West from Alice Springs on the Tanami and this became our new home on 2nd July 2018. Friends and family had their concerns at how we would handle the isolation. I thought this was funny as we were 7 hours away from the nearest big town when living in Birdsville so living only 2.5 hours from Alice Springs was like living in the suburbs.
Arriving at Derwent was exciting and terrifying at the same time. One of the biggest changes for me was taking on the teaching role with the children. Although I always took an interest in the children's education, teaching them was a daunting thought. My youngest who was 3 at the time was, and still is, a very spirited child (putting it mildly) and I always used to apologise to the school in advance for the day they would have to teach her … well the laugh was on me now!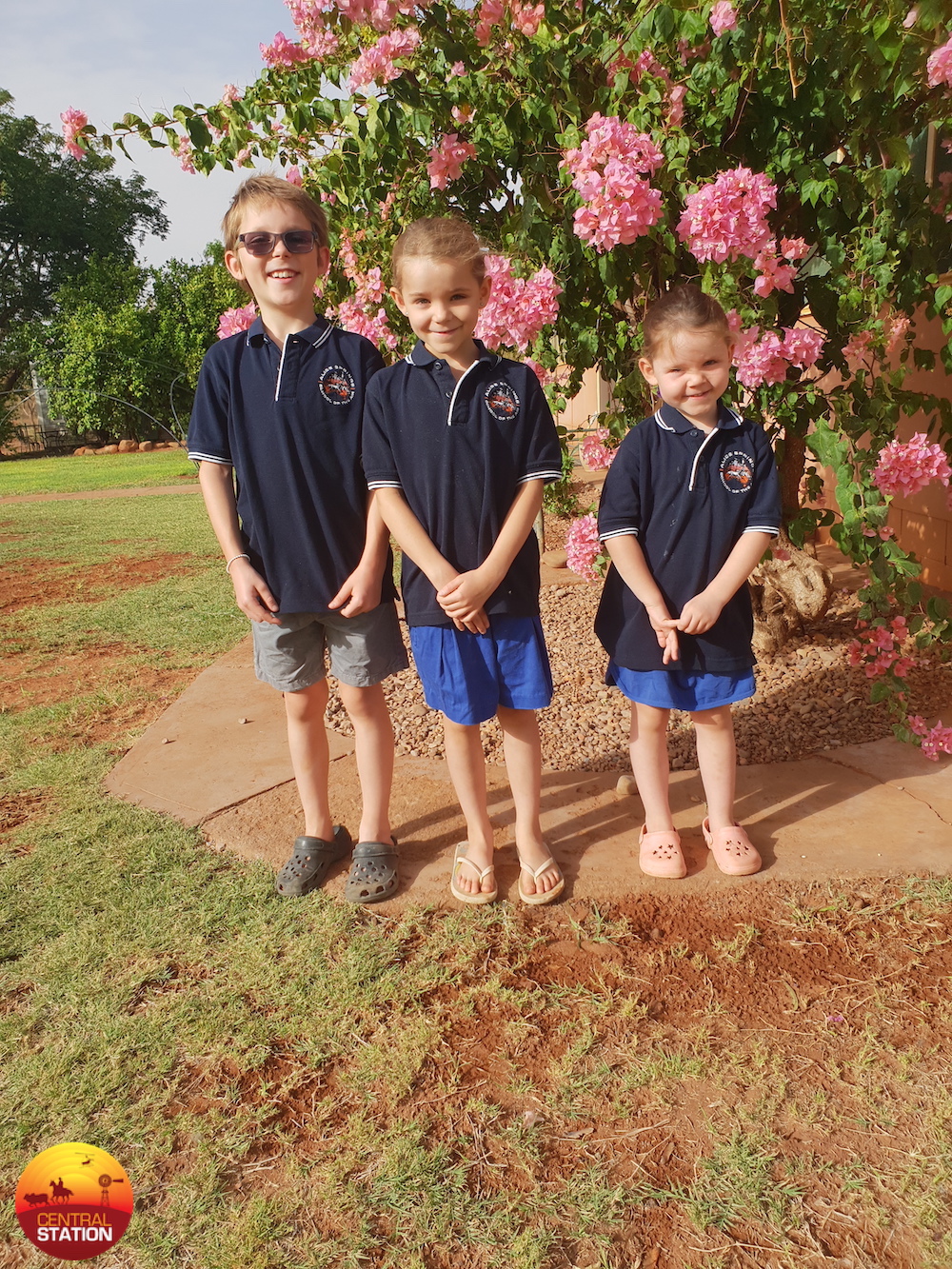 First day of school 2019.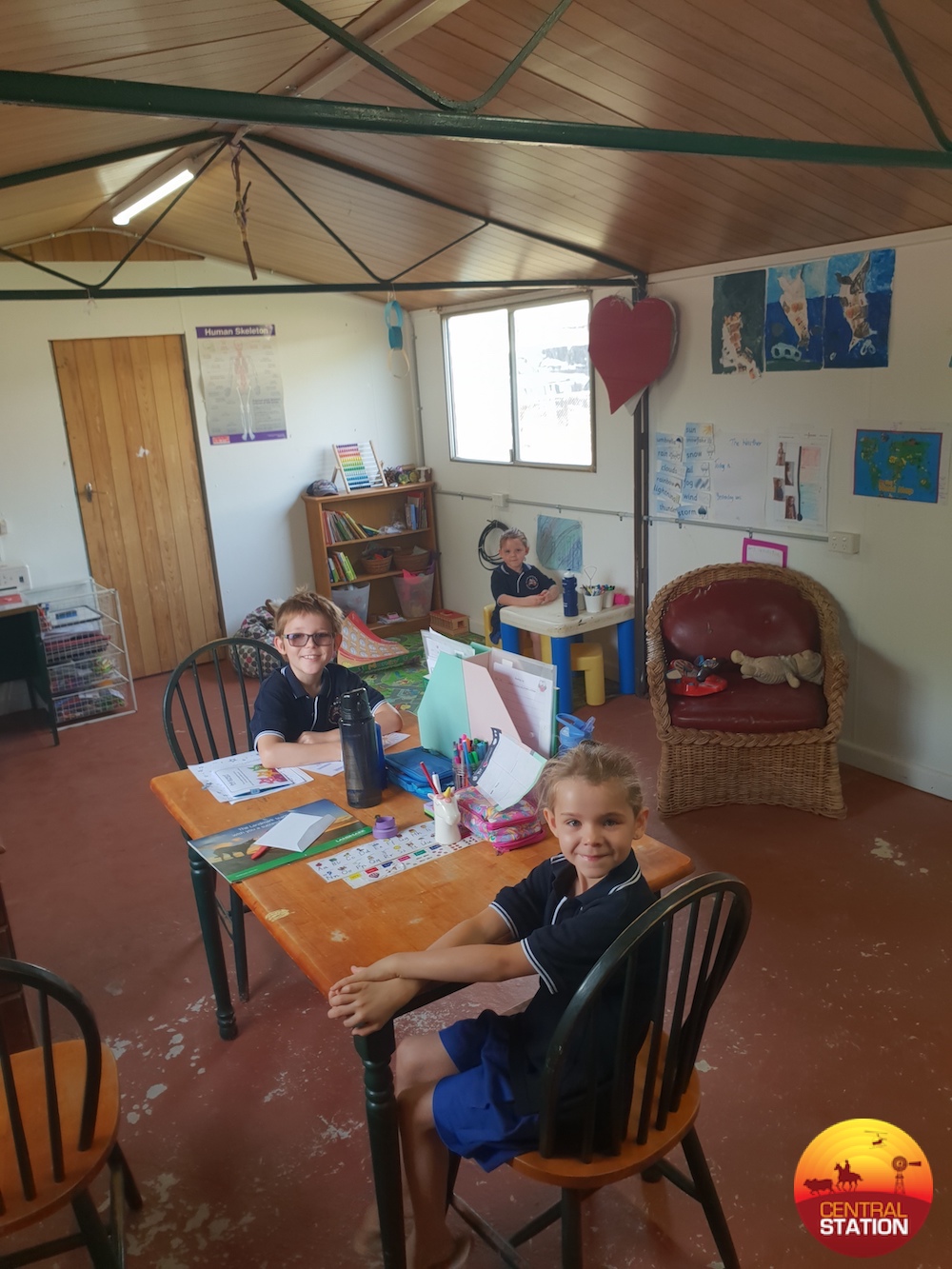 All set up for work in our schoolroom.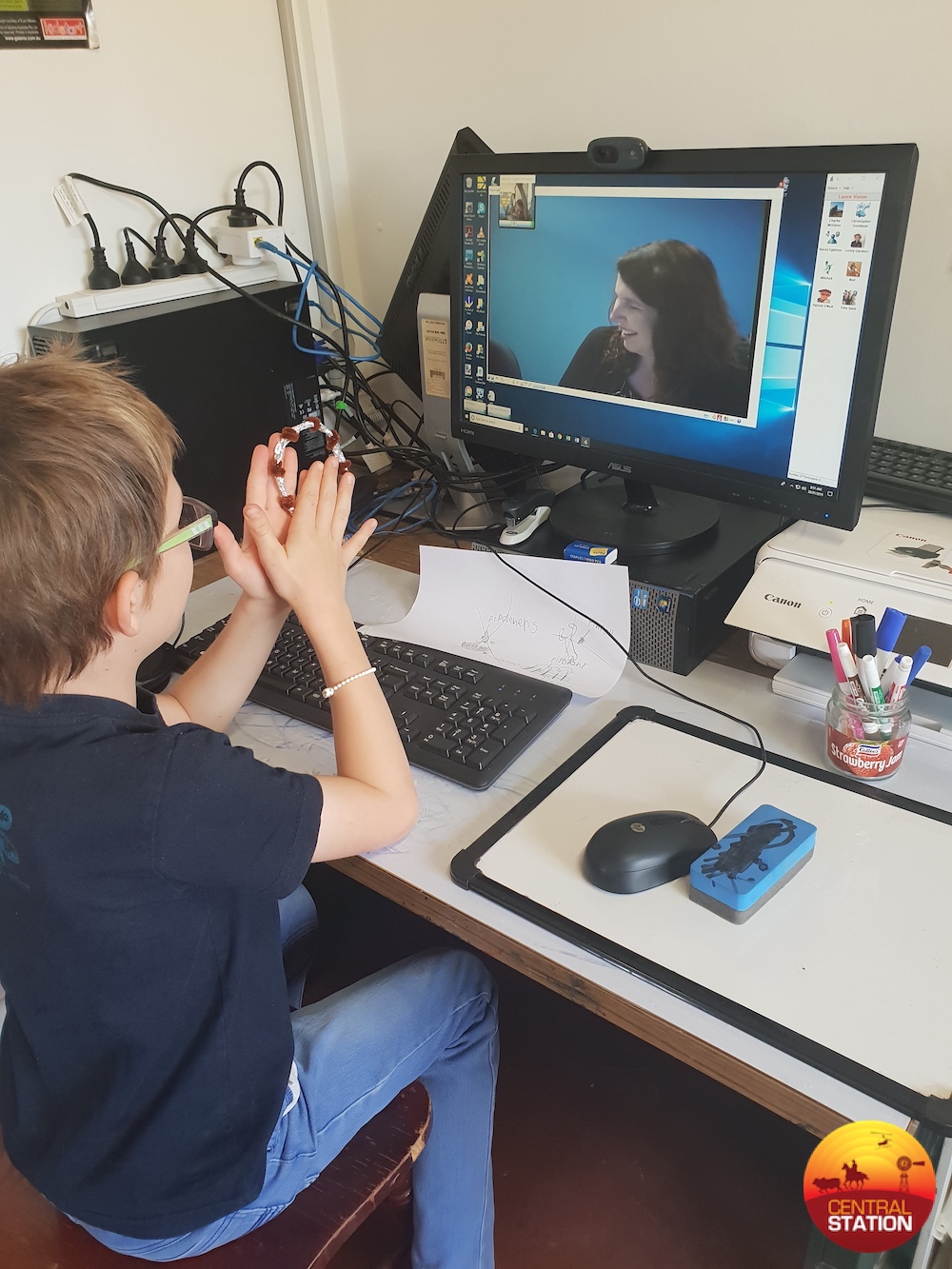 Patrick doing his 'on air' lesson with his teacher at Alice Springs School Of the Air.
Before leaving Birdsville we signed up with the Alice Springs School if the Air (ASSOA). We picked up all our boxes and I thought I was all ready to go. During our first week on Derwent the children were still on school holidays so I had all the plans in the world to be super organised and ready for school. I had a lot to learn about station life, one of them is planning. You can plan all you want but you need to be prepared for workers or truck drivers to rock up when you least expect it and to be able to make extra lunches and dinners as well as everything else.
At first I stressed a lot, stressed about the lack of school work I was finishing, stressed about the red dust that seemed to be everywhere, even in the kid's beds and not getting things clean and tidy and stressing about whether this move was such a good idea. I think the teachers and staff at ASSOA thought I was a bit crazy. One teacher recalls ringing to speak to me, I answered the phone and said 'yes hold on until I get her' and then got myself! So as a result this teacher thought I had a governess and it wasn't until we were chatting in person that this was revealed. The funny thing is I cannot remember the conversation on the phone. I suppose the dust was getting to me more than I thought.
The teachers were and still are a huge support for me. During the first term they kept reassuring me that it would all come together and not to worry. As much as I thought, that was easy for them to say, they were right.
Living station life gives me the opportunity to watch my children grow and see them achieve. As already said, I am an image consultant and I have a social media page (@soyouconsulting) where I post daily outfit inspirations from Derwent. Much to some people's amusement especially when I am in a dress and heels, obviously I am not needed at the yards that day!
When doing my initial posts at Derwent and showing my audience my new school room I found great support and encouragement from fellow teacher/Mums. It made me rethink people's thoughts on me feeling isolated – I realised that you really are as isolated as you want to be. I can connect with people through social media or simply by just picking up the phone. Some people living in cities and towns can feel more isolated than me because they don't or can't connect to people.
Between teaching in the schoolroom, taking a selfie of my outfit, getting lunch ready and preparing dinners and smokos, life is pretty good. I have family time, a massive sense of achievement with my children in the schoolroom, major arguments and tantrums also in the school room (just to keep it real) and a connection to the ASSOA family and the NT family. As a result life is extremely good and I could not do it or achieve it without those people and the time and hand they extended to me and my family.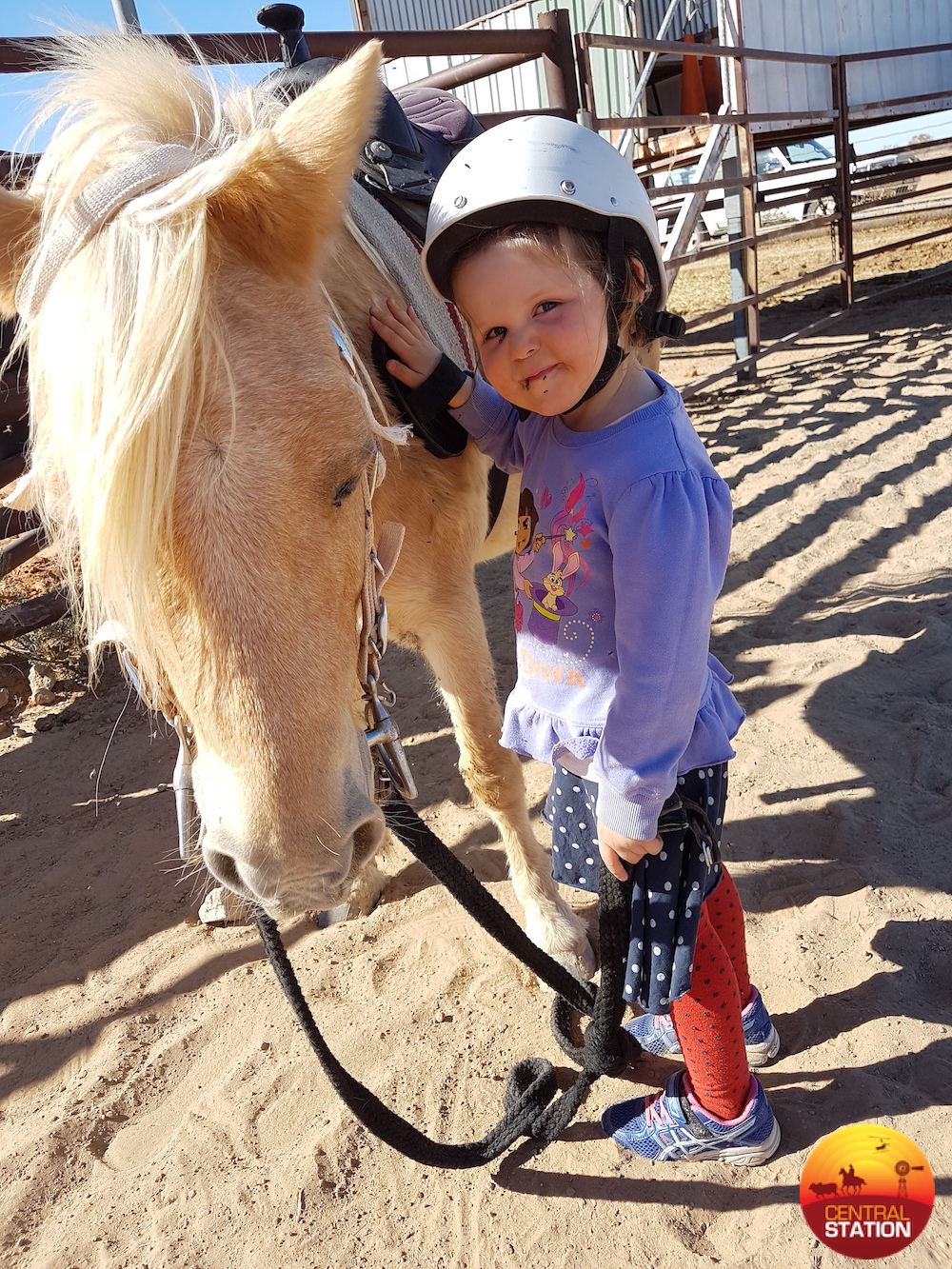 Ashling with her pony Honey Bunny.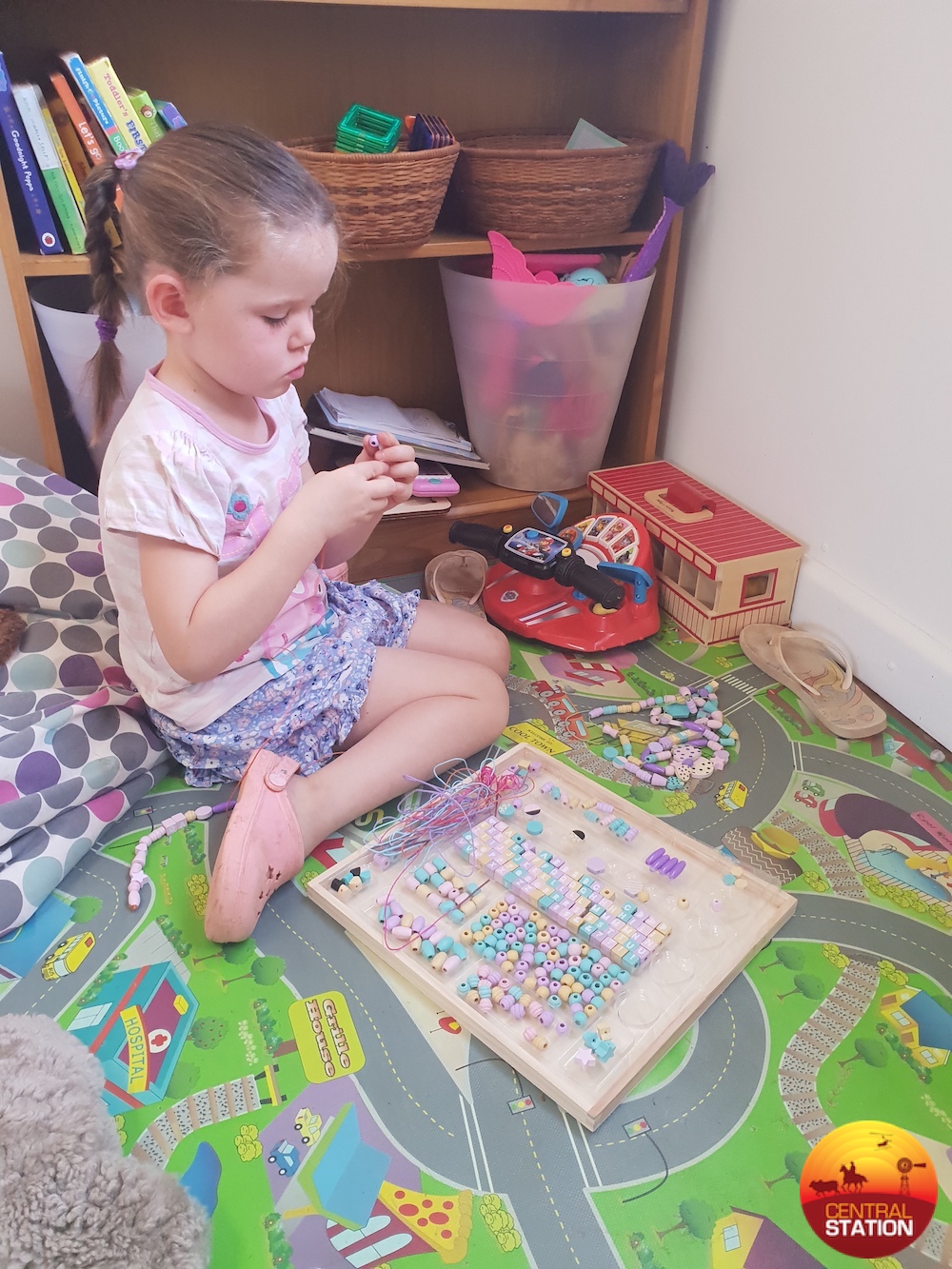 Ashling making some necklaces.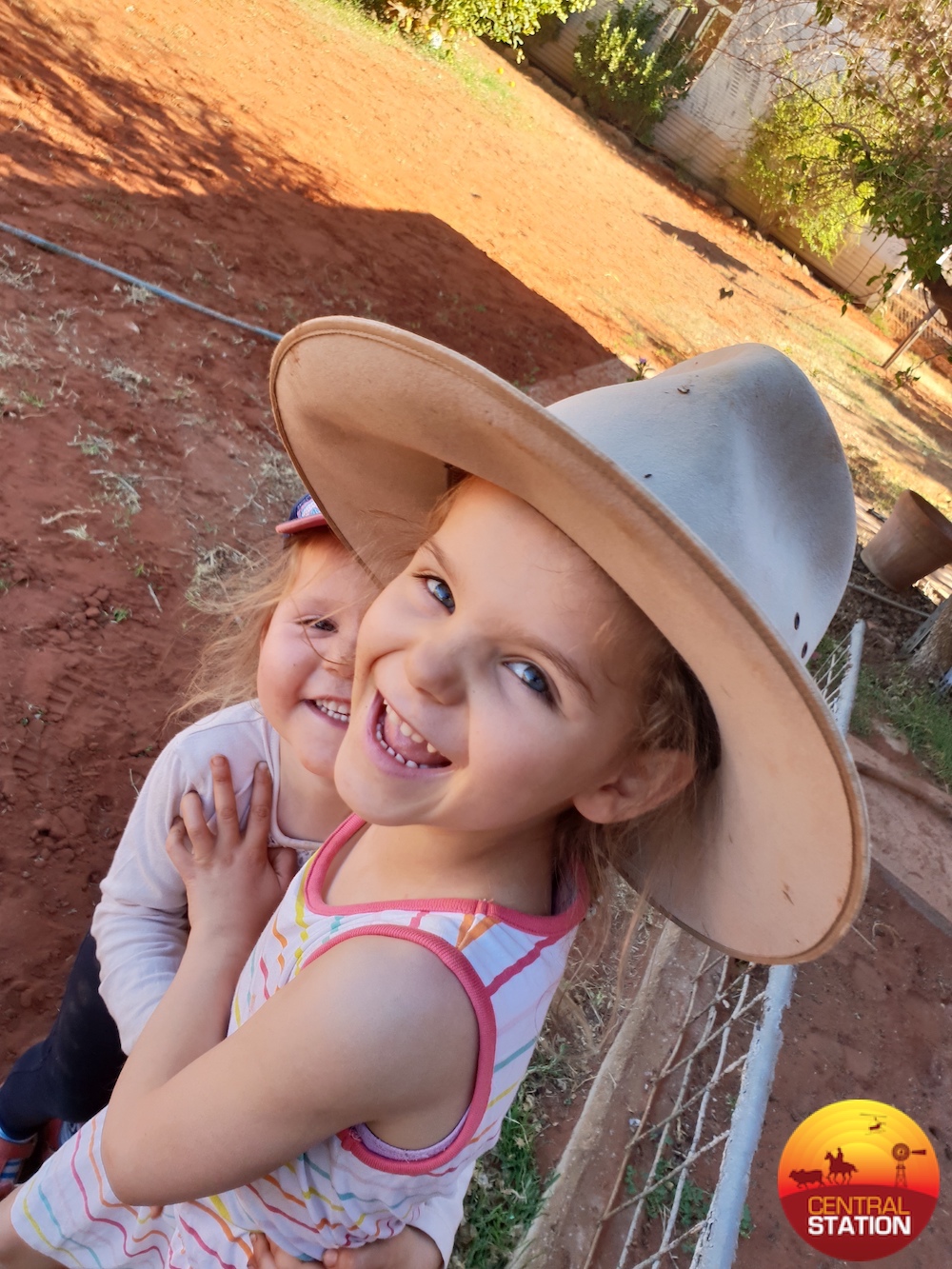 Kathleen & Ashling.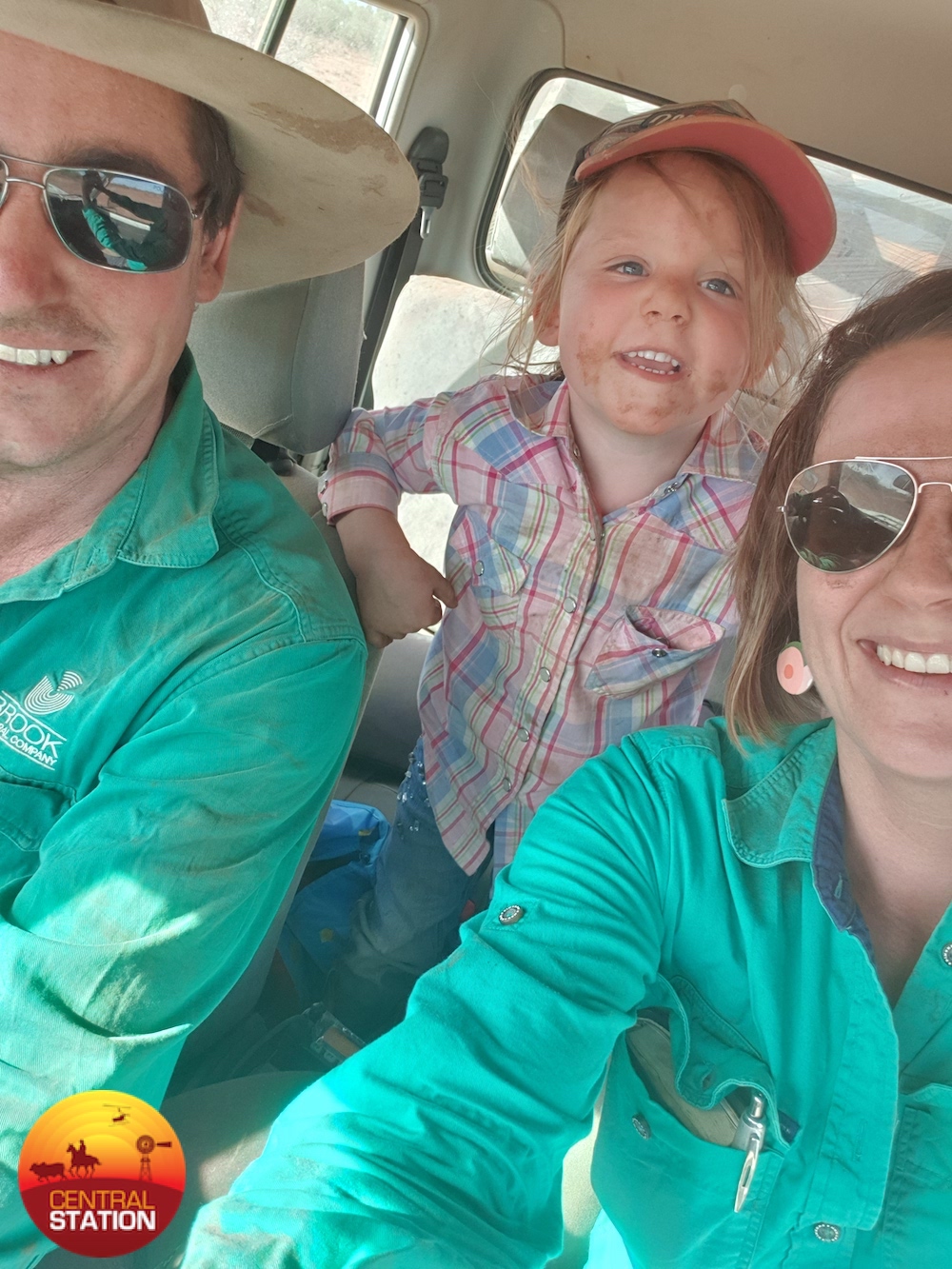 Smiles after a long day in the yard L to R Padraic, Ashling, Olivia.
Comments