Host: Mt Bundy Station
Written by Sue Witham – Owner, Mt Bundy Station.
Kasey the youngest daughter had been schooled at home for the last two years (grade 8 and 9) through the School of Isolated and Distance Education (SIDE). We all needed to regroup after Ben's death and this has worked well for us, it also means she is our right hand man when it comes to horses and all round help.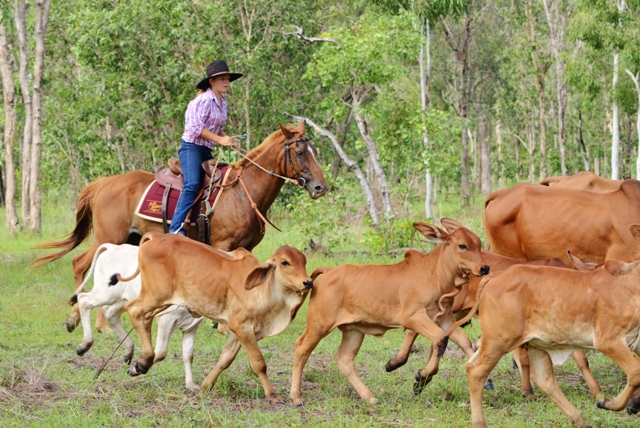 Bec returned to university studying an agricultural science degree with a lean towards cattle genetics, she also works in a large WA winery. She comes home as often as she can, mostly to tell her dad which bulls to keep! We left her in charge one year, it was the most bulls we've ever had, I think there were only a handful castrated because she liked the look of all of them . . . !
Kasey wants to follow in similar footsteps and now does the school run to Darwin each day, she still cracks the whip for the tourists when she needs phone credit. Bec and Kasey are deviously planning to run a cattle station together, one day!
Comments