Written by Sarah Martin
This is part four in a 5-part series about life on a cattle station in Brazil. You can find part one here, part two here and part three here.
This past week I've talked a lot about the great experiences I had in Brazil, but that's not to say that the country is without its flaws and that Tiago and his family haven't also been through some very hard times. There are currently disputes over Brazil's farmland which have become increasingly violent in recent years, with a number of activist groups joining under the banner of Landless Rural Workers Movement (MST) leading the way. But also other groups such as the quilombo (i.e. decedents of slaves) and indigenous movements have been growing over the last years. The land distribution debate has been a feature of the Brazilian agricultural industry since colonial times.
These issues echo problems we face here in Australia and across the new world between farmers and indigenous communities. Around 12% of Brazil has been declared indigenous territory and ownership of more than two million hectares of Mato Grosso do Sul is currently in dispute. However, because of government corruption, disputes in Brazil over land between frustrated landowners and indigenous people have left the courtrooms and are now being settled with violence.
Tiago's family have experienced firsthand the consequences their governments inaptitude when their farm was lost during a violent take over in 2013. Tiago was preparing to travel to Australia to start his PhD, where he would meet Lindsey and I who remained blissfully ignorant to what he and his family had been through that year. Word had gone around that a hostile takeover was planned for Fazenda Esperança (one of Tiago's family's farms). Tiago described the leadup to the attack as "surreal" and he and his family were in disbelief that something like this could be allowed to happen. On the day of the invasion he received a call from his cousin who lived on a neighbouring property, urging him to come home as nothing was being done to stop it. He was a 12-hour drive away at college, so by the time he'd made it home the takeover had begun. He was able to contact his parents from town and recalls his mother telling him to stay put and that he needed to take care of his brothers and their farm if anything was to happen. Tiago remained in town to wait out the next couple of days with his uncle.
Meanwhile at the farm, his father had tried to negotiate with the people arriving on their property. He explained that the farm had been in the family for five generations, they had all of their documents proving that it was legally owned private land. But the words were falling on deaf ears. The indigenous folk argue that the land is ancestral and was stolen from them. Both sides believed with utter conviction that they had rights to the land so neither the invaders nor the residents of Fazenda Esperança planned on leaving the property. Tiago's family were given 2 days to leave and threatened with violence if they did not remove themselves in time.
On the final day, busloads of people were arriving. There were over 500 people camped out on the property by the afternoon of the second day. The invaders wore balaclavas and masks and danced while waving machetes and shooting arrows at the house. The residents of Fazenda Esperança recall bombs being set off near the house. It was at this time that Tiago and his uncle decided to drive to the farm to bargain with the invaders. Tiago spoke of how he pleaded with leaders of the group to allow him in to convince his family and the workers to leave but they would not permit him to enter the property.
It was at this point that Tiago asked his uncle take him down the road and to drop him there. There was a back way into the house through the dense jungle. The plan was to access the house and his family from a place around the side where none of the protestors had set up camp. He remembers walking for about 10 minutes when he started hearing his name being called. The voice grew louder and he soon realised it was coming from one of the workers who had run out to meet him.
"They know you're here, they're coming. They're going to kill us" – some of the protesters had been hiding out in the vegetation around the farm keeping watch. They'd spotted Tiago and sent word back to the camp which meant around 500 people were now moving through the bush toward him. The two of them sprinted back to the road where they managed to escape. They had caused enough of a diversion that Tiago's parents, the workers and their families were terrified thinking that the group was going to kill Tiago and the worker that went to alert him. At this moment, they decided to leave the farm.
There was nothing they could do and no authorities ever came to their aid. Tiago's parents fought for their farm and livelihood until the very end and could only stand back and watch as their animals were stolen and slaughtered, their property destroyed and their belongings taken. Fortunately, they were able to negotiate a way back onto the farm to save some of the animals. A number of cattle were moved to Fazanda Carandazal and the rest were sold on to other farms. As you could imagine, the ordeal has had a lasting effect on the family.
Many aspects of my trip to Brazil have given me a lot to think about now that I'm home. Brazil has been given the title of an "agricultural superpower" and has the largest economy in South America but it is still classed as a developing country. Mato Grosso do Sul is one of the most important agriculture states in Brazil and sadly stories like Tiago's family are recurrent. At the moment more than 120 properties in this state are invaded with some of them this has lasted over a decade without any judicial action. It is my personal belief that the two sides have been completely alienated from one another by media bias and lack of responsible action by the government. It will be hard for Brazil to hold on to their title as an agricultural superpower if these violent land disputes are allowed to continue for another decade.
Having worked, studied and lived with Tiago for years now, it was eye opening to sit and listen to his family tell the story of the loss of Fazenda Esperança. Despite the hardships they've faced, my hosts did not once give me the impression that they expected sympathy or that they were letting these hardships get the best of them. They have brushed the dust off, put their heads down and worked hard to rebuild what they had. In a few weeks Tiago's family will be leaving the farm to fly to Australia to watch him graduate. I am really looking forward to showing them our little corner of the earth and returning the favour!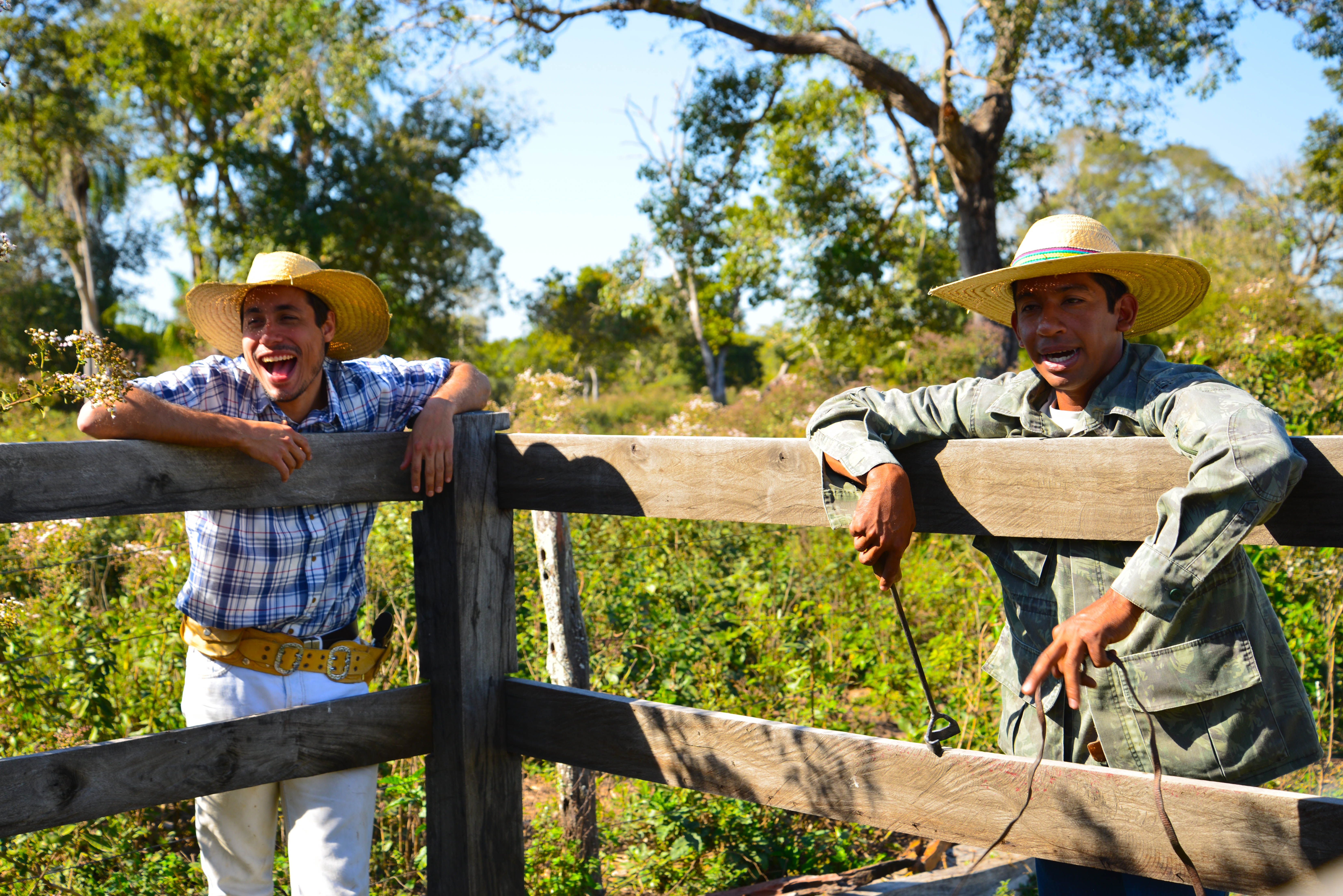 Comments