Written by Dean Maughan
Milne Feeds has been around for over 100 years but has been owned by the Laitt family for the last 40 odd years. With the company's close involvement over time with chicken, cattle, sheep and pig production, Milne Feeds has become a feed mill that is not just interested in producing stock feed, but is more interested in profitably producing meat from the feed that we produce. There is nothing like trying to make money from producing beef, lamb, chicken or pork to keep the focus on making sure that we produce the best feeds possible.
Today Milne Feeds is Australia's largest ruminant (cattle and sheep) feed mill and we have become that way because some 15 years ago, the owner researched and developed ways to feed ruminants in a different and better way. In summary, cattle and sheep can be put straight onto our feeds without the risk of acidosis (grain poisoning). Less skill is required to feed the animals safely which has become important as businesses now rely more on employed labour. Today we supply our safe and production orientated feeds to the WA dairy, sheep and cattle industries and have recently supplied feed into SA, NSW and the NT.
While we are a feed producer, we like to think of ourselves as being part of the various animal supply chains. There is no point making a feed if it is not going to help a farmer, grower or pastoralist to improve their production system. Our Hyfibe technology, the result of many years of research and development, has changed the way cattle and sheep are fed resulting in improved performance.
In the cattle industry we see ourselves having a role to play in a number of sectors of the supply chain. We provide advice and feed to help with calf or weaner production. Getting calves to a point where they can be taken off mum and then looked after well is important and we help with this. We talk a lot about rumen development, as well as strategic feeding of heifers and cows before mating helps to take care of the cow resulting in more calves being born.
We certainly have a role to play in economically putting weight on animals. It might be getting heifers to a mating weight, it might be to put a little more weight on a line of young cattle ready for a feeder market and it certainly is to put weight onto larger cattle to ensure that they reach processing weight and produce meat of the quality that consumers expect.
Our feeds are having an increasing strategic role in the more extensive pastoral cattle industry. We have an early weaner feed, which is being used by many WA stations to allow them to better take care of their cows, by weaning calves as the paddock feed supply and quality deteriorates resulting in stress and weight loss of the cow. In parts of WA and the NT where conditions have been very dry, resulting in less pasture production, many pastoralists are currently using our Early Weaner feed to help cows and calves to survive the tough conditions. Careful use of feed will help with animal survival – pastoralists want to keep cattle alive and we have feeds that help.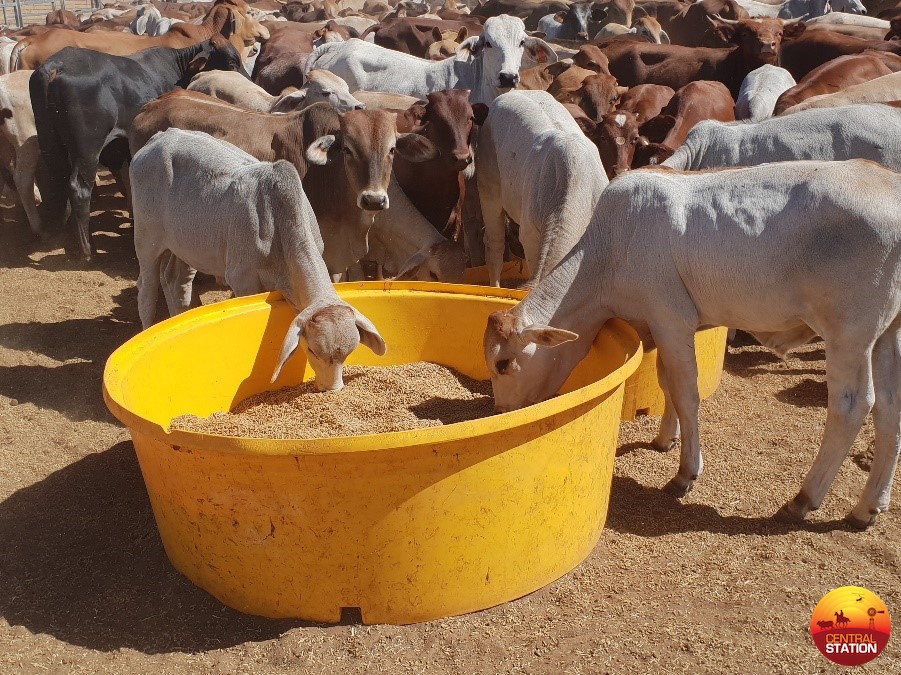 Weaners fed Early Weaner.
Many WA pastoralists either have properties or agist cattle in the southern agricultural region. We have feeds that allow these cattle to put on weight allowing the owners to increase their return from the animals and to be able to market their cattle when they are ready, not when the "have to" find a buyer. If they can hold cattle and then put together "lines" of cattle that are more appealing to a buyer at a time when the buyer needs them, there is a better chance of getting a higher price. These cattle may go into the local feeder market, they might be purchased by the domestic processing trade or be exported live.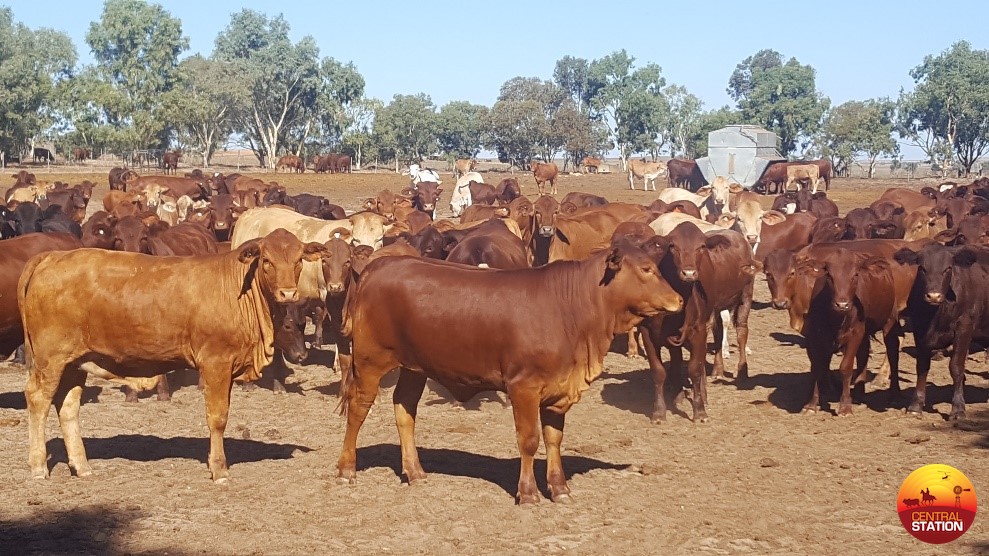 Munda Station Cattle finished with Fed EasyBeef.
We also supply feed to cattle that are sold overseas. A number of companies that export live cattle are very keen to feed the animals on a quality pelleted feed before they are shipped. While it ensures that the cattle are in the best possible condition for shipping, it also ensures that they get the best return that they can by the cattle being a little heavier. There are now a number of cattle exporters who operate from WA who purchase our feed for this purpose.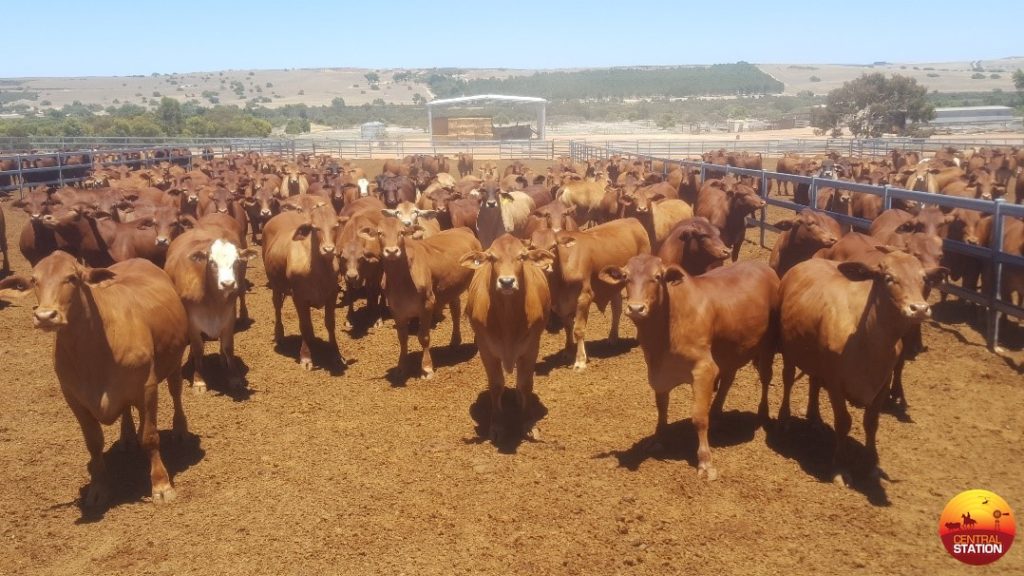 Pastoral Cattle Fed on EasyBeef Prior to Shipping to Vietnam– In the best condition possible.
Milne Feeds supplies feed for the cattle to eat while they are being shipped. We feel that it is important that the cattle while on the vessels have a consistent and good quality pelleted feed so that they can not only handle the journey well, but actually put on weight while they being shipped. If this happens the cattle benefit as does the exporter who has heavier cattle to market.
Milne Feeds is now a major supplier of pelleted feed to the WA sheep industry and we have recently been supplying into NSW out of Parkes. We help producers to take care of their ewes during the 5-6 month dry WA summer. As with the cattle industry our feeds take care of ewes, ensuring that they get properly fed during the dry months. Lamb survival is critical and our feeds when fed to the ewe and lamb greatly improves the chance of lambs growing into healthy animals. The Hyfibre technology again ensures that sheep are fed safely without the risk of acidosis. Sheep are very valuable and growers need to ensure that they all remain well fed, healthy and productive and we can help achieve this.
Comments