Host: Mallina Station
Written by Charlotte Wilson, Stationhand – Mallina Station
It always makes me smile when think about how I ended up working here on Mallina Station. It's all because Charlotte went looking for Charlotte.
My name is Charlotte Wilson, I'm a sparky by trade and I moved up to the Pilbara in 2017 to work on the new hospital being built in Karratha. I fell in love with the Pilbara pretty quick and made an effort to get out of town as much as I could. So, when Pannawonica rodeo came up there was no way I was staying in for a quiet night. Despite none of the guys from work wanting to go with me (we had been working that day), I took my self off to the rodeo to see who I could meet. I had an absolute blast and one of the people I had the pleasure of meeting was a lass who managed one of the local cattle stations, who was also named Charlotte. I love the agricultural industry and I'd been thinking about giving station work a go, despite having no experience at all. My mum grew up on a farm in Moora just north of Perth and while I'm technically a city slicker I've always felt more at home out in the bush. We exchanged numbers and I was planning on going to see her at the station she was working on when I could get the time off work.
Fast forward to the next long week end and I'm driving north out of Karratha. Ute, swag and absolutely no plan. This would have been a great time to have arranged to go to see Charlotte and check out a station, except I no longer had her number. I'd been pushed in to a pool with my phone in my pocket at a work BBQ… and I couldn't for the life of me remember her last name or the name of the station she managed. Facebook was no help, do you know how many Charlottes are on FB? Lots.
When I drove past the sign for Mallina station, I was about 70% sure that was the station she said she worked on (Mallina, Mulyie they're pretty similar, right?). I decided to take a gamble and go see if it was and drove down to the homestead. I spied a guy with a beard sitting on the veranda and so I went over and introduced myself. "Hi, my names Charlotte and I'm looking for Charlotte." After I provided some more details about this other Charlotte I was looking for and where I'd met her we worked out that Ben did if fact know her (phew), wrong station though. Mulyie is the other side of Port Hedland. He put me in touch with her, but she was busy that weekend and I wasn't able to go visit her. Ben then introduced me to his wife who was inside the main homestead.
"This is Charlotte. She's looking for Charlotte." Ben said.
"Wow, that's like a weird journey of self-discovery!" Lindsay joked back. I was then offered a cuppa and just like that it felt like I was amongst friends.
It was very busy in the kitchen that day. Lindsay was in the process if making a boat load of decorations for the hall at Landor Races. Being a bit crafty myself I ended up helping her with them. A few instructions later and I had helped her to get them finished and packed up. I learnt all about the races while doing so and even though I still haven't made it there, it sounded like a great rural community event, similar to the Pannawonica Rodeo that I had gone to earlier.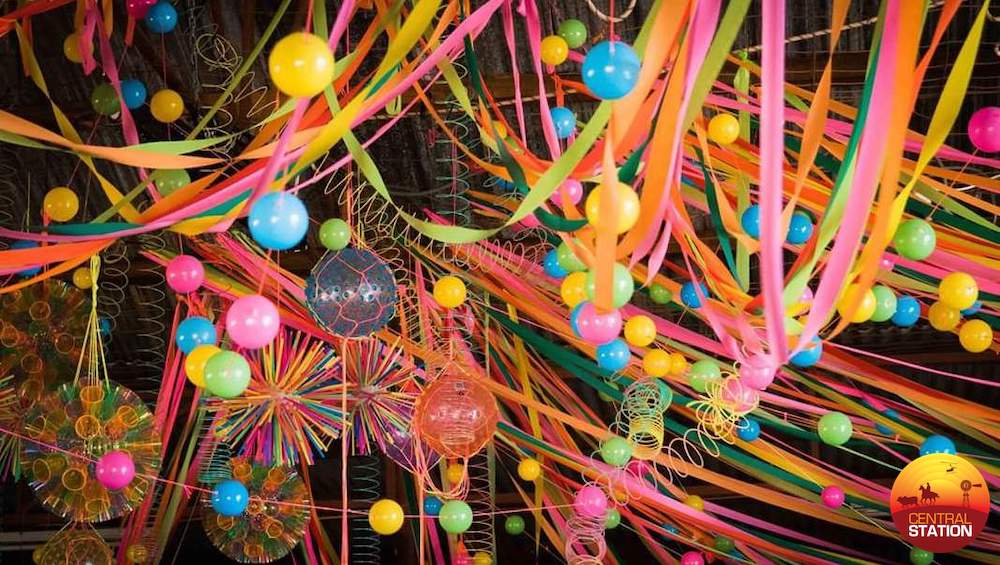 These are some of the hall decorations for Landor Bush Races that I helped to create.
Once the decorations were done the next job came along. There was a killer (a beef carcass) hanging in their cool room that had to be chopped up that day as they were leaving for the races the next day. That was my first experience processing beef, previously I had only worked with smaller animals such as chickens when our family was processing them. So again, I was given a few instructions and I then found myself there with a knife slicing up steaks, bagging and labelling cuts of beef to be put in the big chest freezers in the next room. This ended up taking most of the day and then I was invited to stay for dinner and the night if needed.
So my first station experience consisted of waltzing into a station where I knew absolutely no-one and being treated as a long lost friend. I had a great time helping out, learnt a bit on the way, and was grateful for the accommodating way that these people welcomed me. Lindsay said anyone that did dishes in their house was welcome anytime!
The following day I went back to work and my workmates casually asked me what I got up to on the weekend. I think they were more than a little shocked when I relayed the story of where I had been and that I had ended up staying overnight with people I really didn't know.
"Well, that was a bit ballsy of you", they told me.
I suppose it was but it didn't seem so much to me, I mean what is the worst that could happen?  I called in several times more over the next few months to see my friends at Mallina and attended the cricket match and the Australia Day events that they put on. The people that work in the Pilbara, and probably in rural areas in general, are so accommodating of new people and I have always felt welcomed.
This new love for the station life progressed to me getting a job at Birindudu Station just inside the Northern Territory border where I spent a year building my station skills and learning what it takes to live and work in the industry. On my way back south to see my family for the Christmas period I called in again at Mallina as a stopover and ended staying a few days to help out. The wet season hadn't broken yet and they were short on staff. This was making keeping water levels up to cattle difficult and my help was once more welcomed. I got some experience with windmills as at the previous station we had a bore man who was in charge of looking after waters, it wasn't something we had to deal with at all. Ben immediately offered me a job at Mallina for the next season and at the end of the stopover I agreed to come up to work in another couple of months.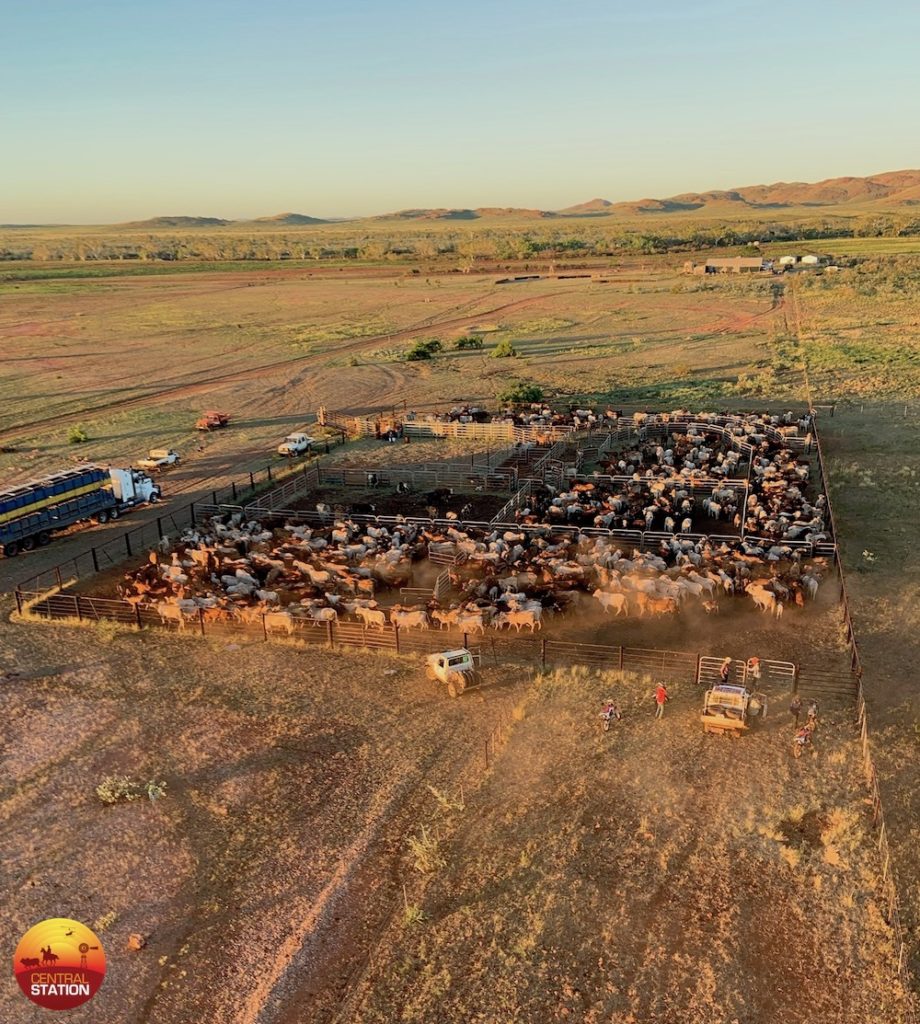 Yarding up at Caines Well yards on Mallina.
Mallina has built on what I learnt in the past year to give me a different aspect of being a station hand. The country and cattle are a lot different to where I was before and it is interesting to see the different managing approaches to accommodate this. I am sure this will not be the last station I work at and I look forward to learning the different approaches that I know the future will hold for me. One of the things I love about station work is that it is so variable, the cattle and the work is different every day and I find it very interesting to watch and learn from the cattle and the people around me. Pastoral people are passionate about the industry and passing on their knowledge.
 Mallina cattle.
So my journey of "self-discovery" when I set out to look for Charlotte has in actual fact been just that. I have learnt so much about myself and discovered a real love for the outback, the people, the community and the industry.  My message for other people would be if you are not born into the rural community all it takes is to step outside of your comfort zone a little bit and I think you'll be pleasantly surprised.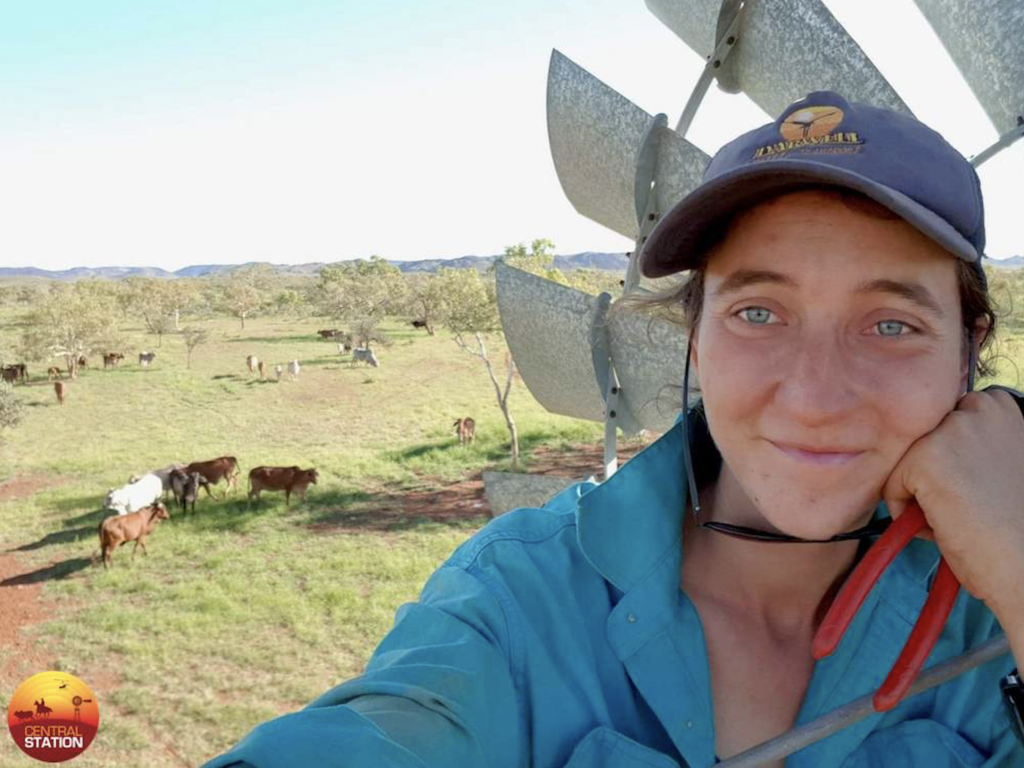 As part of cyclone prep we had to shut and tie off the windmills to try and prevent damage in the strong winds. This was taken after the cyclone when I was freeing the fans so the windmills could start pumping water again.
Comments