Host: Yougawalla Pastoral Co.
Written by Jane Sale – Manager, Yougawalla Pastoral Company
This blog is a follow up to a story published in 2018 called "Learning to let go" where I wrote about my son Gus' last year at home before going to boarding school.
"Ground Control to Major Tom"
"10, 9"
Take your uniform and put your labels on.
"8, 7"
Ground Control to Major Tom
"6, 5"
Commencing Countdown Emotions On
"4, 3, 2"
Check bags, book list and may mum's love be with you.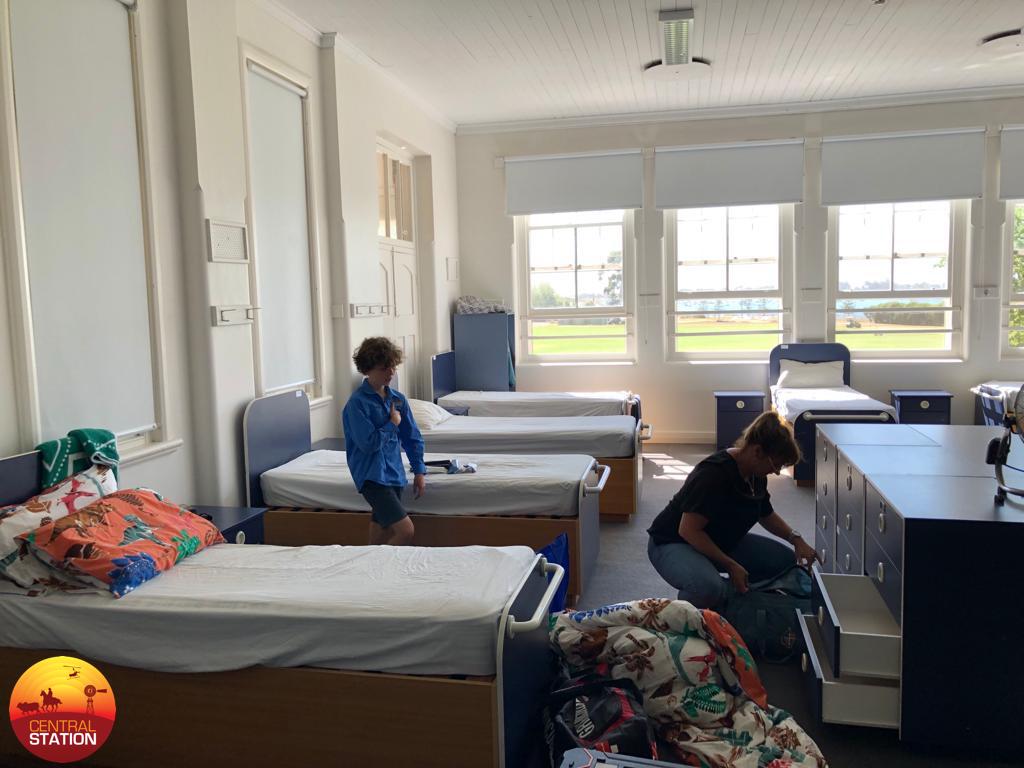 Room with a new view.
Drop off day was one of the hardest days of my life.
The school held a luncheon for new parents and students, but I just wanted to curl up into one of the beds holding Angus and rock back and forth. Instead we were making game faces and focussing making new connections. Our world seemed like such a long way away from most. So many parents were doing this with their second or third child and offered great support.
I managed to hold it together for Angus' sake until the boarders were heading off for dinner. I was descending the stairs in the boarding house and turned around to see if Haydn was following, only to see his eyes welled up. At that point I lost it, but not properly until we were driving away. Sticking around Melbourne for the first month made things easier because it was a long term, nothing seemed as long though as the wait for that first phone call the following evening after drop off.
Term 2 was the biggest shock to Angus' system going from average northern WA winter temps of 27 degrees to a Victorian winter averaging 15 degrees. These were not the longest terms but to us it felt like it. His House Master said he had entered his office on a number of evenings to find Angus and two other boarding house mates from the north of Australia curled up together in front of the gas heater. Term 3 wasn't much easier heading into the dead of a very cold winter. Towards the end of the term there was a lot of homesickness and upset.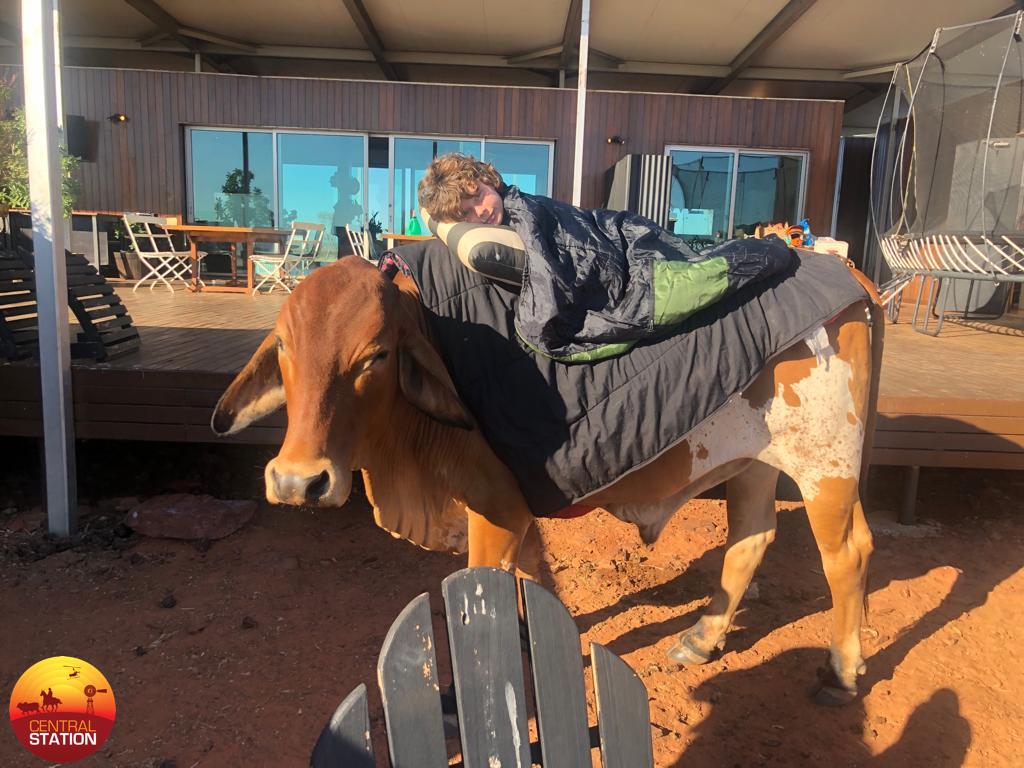 School holiday time.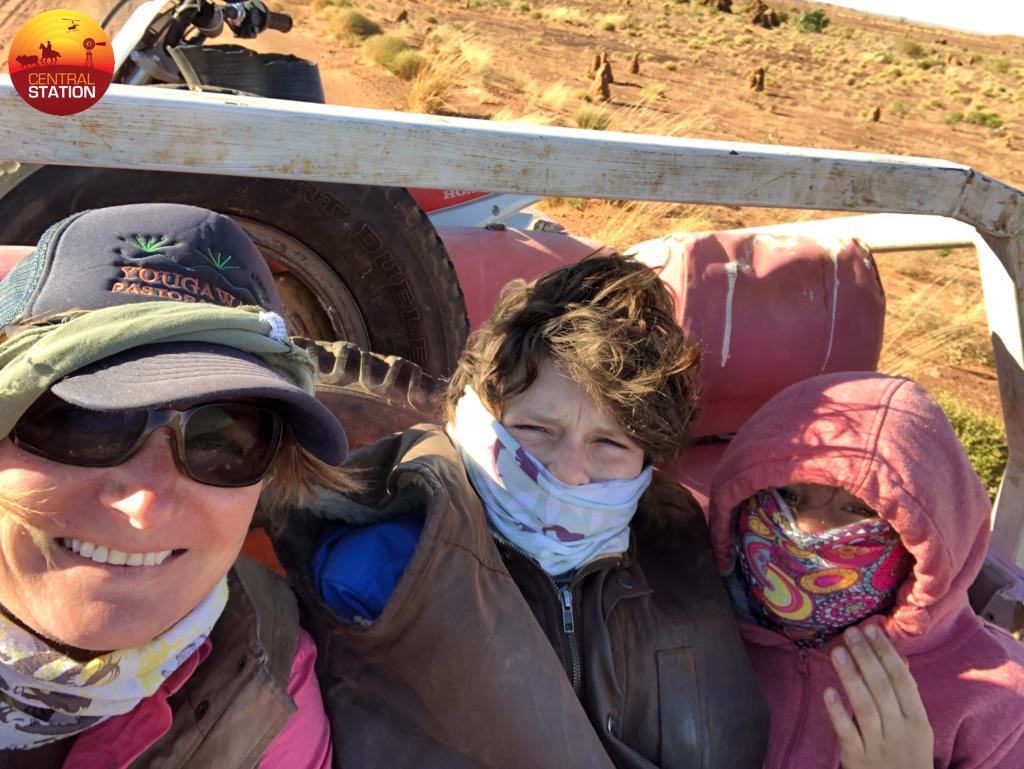 Station kids are used to working on their school holidays.
Term 4 was a different story. There were no tears getting back on the flight from Broome and when the air hostie asked if he was ok on his own he said "Yeah I've done this heaps of times".
Independence, resilience, conflict resolution, adaptability, personal organisation and hygiene – all these skills have been tested during the year. These are very early life lessons for someone that started the year as an eleven year old. I am immensely proud of the way he has handled the change and grateful for how much easier that has made the change on us here in our diminished home.
Letting go and trusting the school, and trusting Angus to expand his capabilities, is close to the hardest thing I have endured in my life. "Endured" is the right word too because there is joy in watching them grow, learn and face new experiences but it's a shallow joy as an observer not a participant. I think the younger generation would call it FOMO (fear of missing out). Not being able to reach out and give him a cuddle when he has had tough days is the hardest. You have to learn to choose your words very carefully because they are the cuddle and comfort but also need to be the sterner "get on with it" pat on the back.
Grateful is how I feel at the end of this year. Grateful for all we have endured and learned. Grateful that we do not take a second of our time together for granted.
Bring on the end of term, bring on family time and BRING ON THE RAIN SO WE CAN RELAX.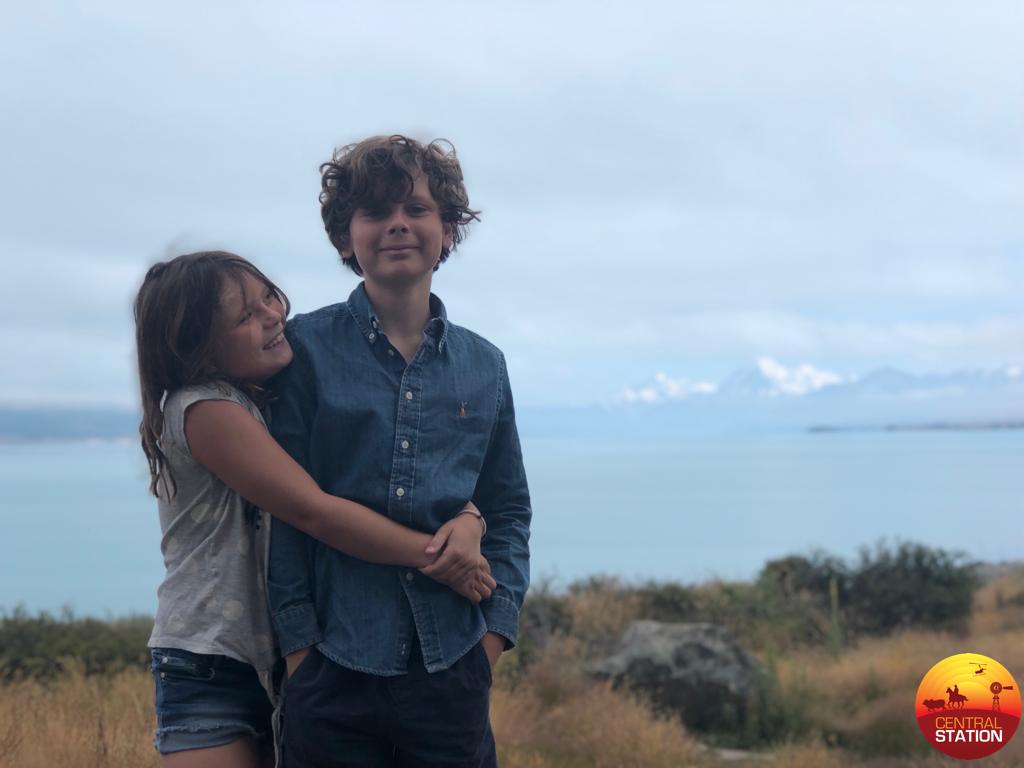 Til and Gus, best mates.
As written by Gus (the boarder)
"It was really hard at first. I just wanted nothing more than the flat top mountains, the spinifex and the heat. Eventually I made some pretty good friends and after the first holidays I was feeling okay about going back.
But then after the mid year 3 week holidays, that's when it sunk in. Just that extra week was all I needed to get used to being back home and term 3 was a struggle with homesickness.
Now in term 4 I am having fun. It's getting hot again and we are finishing up school. I am liking staying in more than going out on the weekends, and having fun with my friends. I am looking forward to next year, when I will be a year 8, and I will get to teach all the year seven's about the boarding house ways."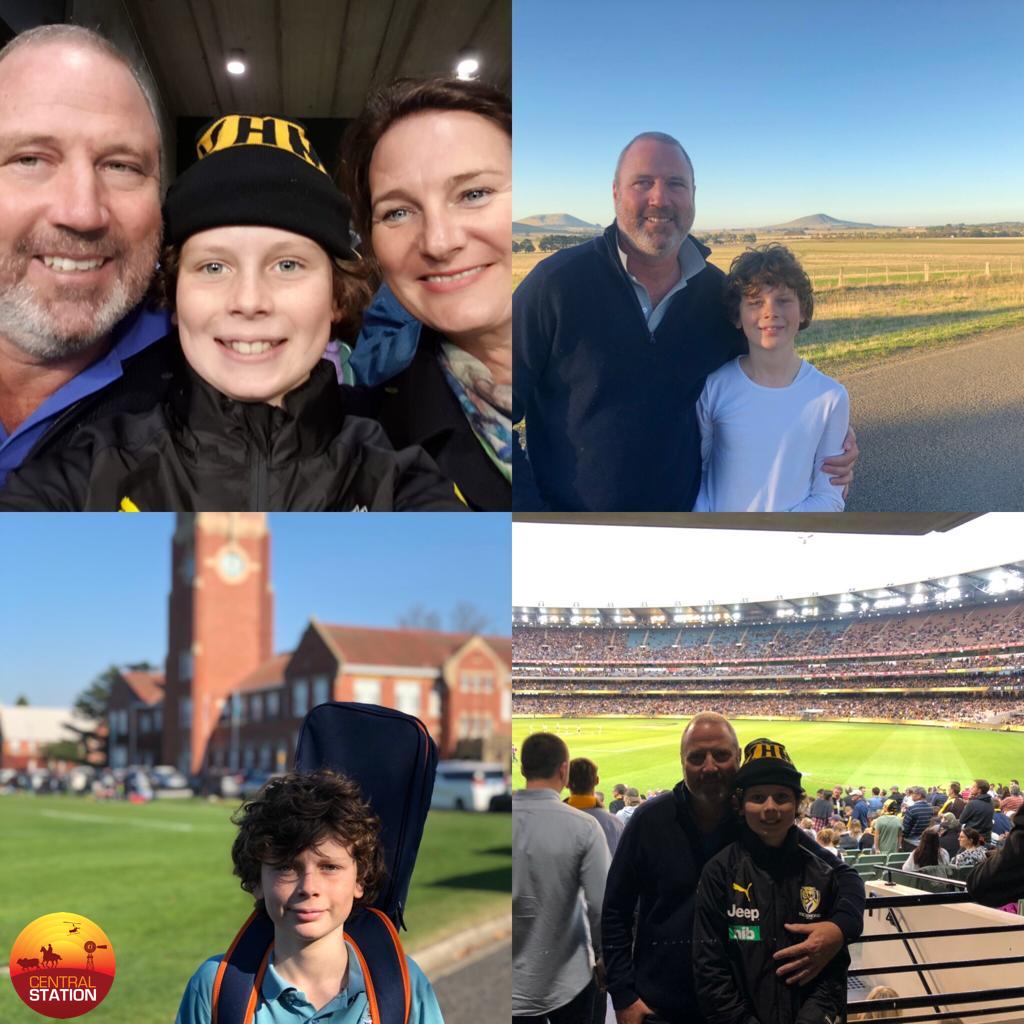 The perks of living in Victoria.
As written by Tilly (sister)
My brother has been gone for a while now. When he's here, he can be annoying sometimes and when I say a little bit I mean a lot. I miss him. I miss him inviting me to play on the Xbox, I miss him asking to play dinosaur games. Well what I'm trying to say is that I really miss my brother.
I miss doing school of the air with him and the funny jokes. But when I go to boarding school with him, I know he will support me and help me a lot even if he is in a different boarding house. I know he will try his best to make me happy and mum and dad happy.
I am glad he is there before me because he will do his best to get to know everybody and make new friends because he is so kind and thoughtful. I know he might think that it is so awesome to have mum and dad to yourself but it really isn't, there is no one to play with because mum and dad are at work all the time. So Gus if your reading this don't you dare be jealous because you shouldn't be.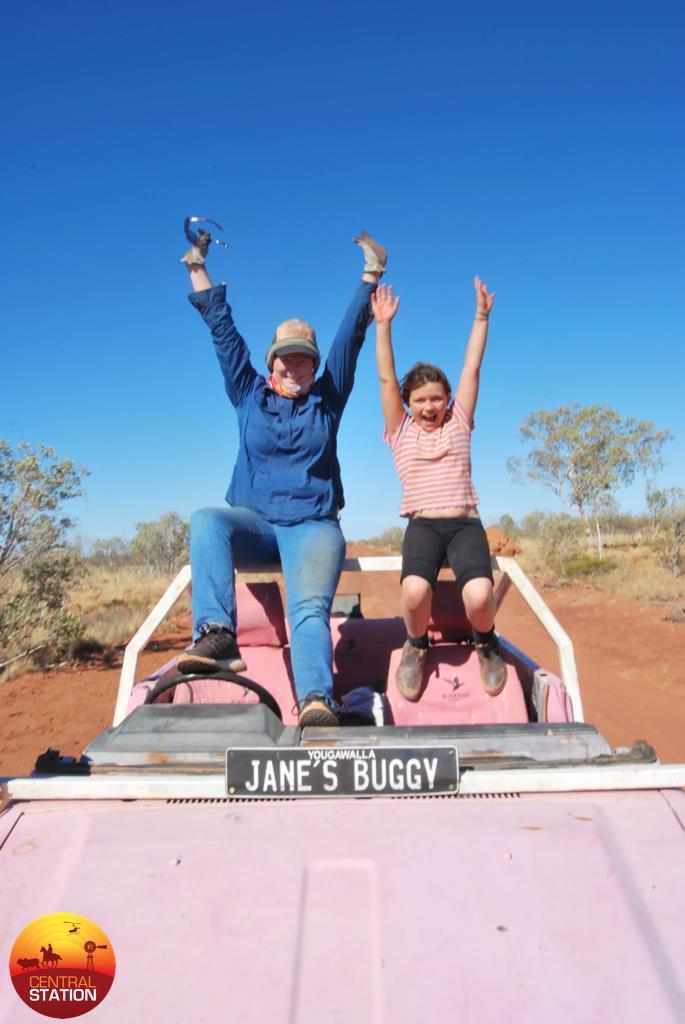 Tilly at home with mum.
As written by Haydn (dad)
This year we dropped our boy off at boarding school and changed forever our family dynamics and unit. I can say honestly it is one of, if not the most difficult things I have ever had to do.
Jane and I were always lock step together on that we were going to do this for our kids. Both our parents, who were not wealthy people but had worked very hard to give both of us the same opportunity. Education and the surrounds that influence a young person at this age are the grounding blocks for a successful life and we wanted to give Gus and Tilly this chance.
Having said all that, the emotional toll on both Gus, coming from a tight-knit station family, and Jane and I, had me questioning myself daily. Driving out that first day and leaving him behind still makes me emotional now as I think about it. I am so proud of him that he has toughed it out and seems to be going really well, I am also a little proud of ourselves for lasting this far too.
In the end, I am sure, it will be one of the best things we can do for our children, but its certainly not the easiest, and hopefully there is some gain from all the pain!
Back to Jane (mum)
Rocketing forward 10 months as the school year comes to a close we are receiving less and less communication from Angus.  This is a great thing for his independence and contentedness at boarding school. The offer last weekend for a weekend out with grandparents and family friends was turned down for the option to be with friends who didn't have the same opportunity.  This lack of communication is a good thing I have to keep telling myself – along with the "this is an amazing opportunity that we have worked hard to give him" conversation I have had with myself a million times this year.
I'll sign off there as I try to ring for his weekend news on his mobile phone … no response … ok I'll  try via skype in case he is on his school laptop …
Ground Control to Major Tom
Your circuit's dead, there's something wrong
Can you hear me, Major Tom?
Can you hear me, Major Tom?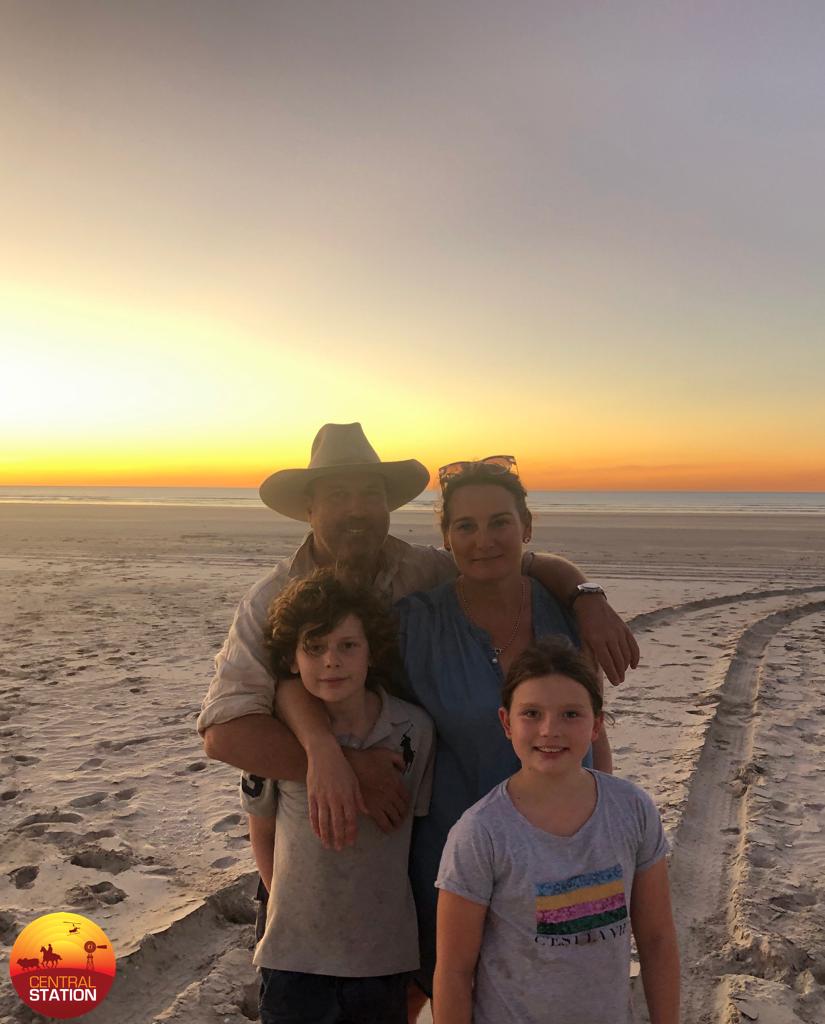 Together again.
Comments