Host: Monkira Station
Written by Deb Desreaux – Manager, Monkira Station.
Our daughter Abby has lived on the land all her life just about. At 21 years of age she has learnt many skills from her years in the bush.
Abby is currently cooking for the staff on Monkira Station. After the cook left she stepped up and took over to make sure they all got fed. I soon realized my daughter has learnt many a talent from growing up in the bush. She learnt to drive at a young age like most bush kids do, she can cook, teach, or garden, but she can also head out on a muster, process weaners, help draft cattle, truck stock, ride a motorbike, service a vehicle, and shoe the horses.
She takes on the odd poddy calf for feeding, helps start the colts with her Dad, and then if Mum's away she holds the fort in the office too. We sure will miss her when she heads off to live on the Sunny coast of QLD to pursue her saddle making career.
Many bush kids do these skills and to them it's part of everyday life, but until you bring home a city kid, you really don't see how much responsibility and maturity is required of our bush kids. No matter how big or small they seem to have a chore from feeding the chooks to helping muster.
Bush kids are usually pretty social (I know mine are) so they tend to enjoy meeting new people and are very loyal and true to their mates. My kids are still friends with kids from Kindy. Not saying that city kids don't have a great life too or are less talented, I just want people to see that although they are the same in some ways they are different in others. I feel blessed that my kids have been raised in the bush.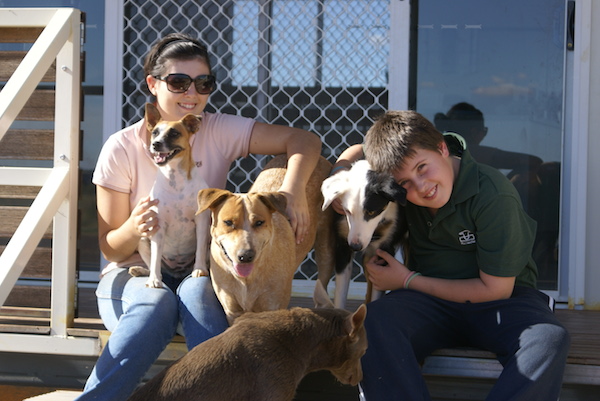 Comments