Host: Helen Springs Station
Written by Sally Towne – Manager, Helen Springs Station.
I really hope you have enjoyed reading our blogs this week and it has provided you with a small insight into our world!
To finish off I have put together a photo essay to give you a further snapshot of our amazing, challenging and wonderful life we live out here.
Please enjoy our photo essay "Living the Dream"
Thankyou, from The Towne Tribe and Helen and Brunchilly Station families.
Luke Giblin attending Bill Hutton Shoeing school.
Long Barkly Road ahead.
Milkshake Time.
Miss B at a campdraft.
Participants in 2014 Bill Hutton shoeing school.
RFDS evacuation taking place with the plan taking off just on sunset.
Staff at a Wayne and Rachael Bean Horsemanship school.
The beautiful Gorge, a waterhole we all often go to for a cool dip.
The girls dressed to impress at Brunette Campdraft.
Towne family at Alice Springs campdraft.
Wide open Barkly spaces.
Aerial photo Helen Springs.
All the boys dressed to impress at the 2014 Melbourne Cup.
Annabelle and Peter the poddy all dressed up . . .
Babysitting duties.
Beautiful Brahman calf.
Blocking up the mob.
Boys being boys at a day out skiing.
Boys having fun on the tubes.
Chris Towne campdrafting.
Chris Towne teaching about shaping shoes.
Christmas Day feast in Helen Springs kitchen.
Claudia and Em Towne relaxing on a ski day.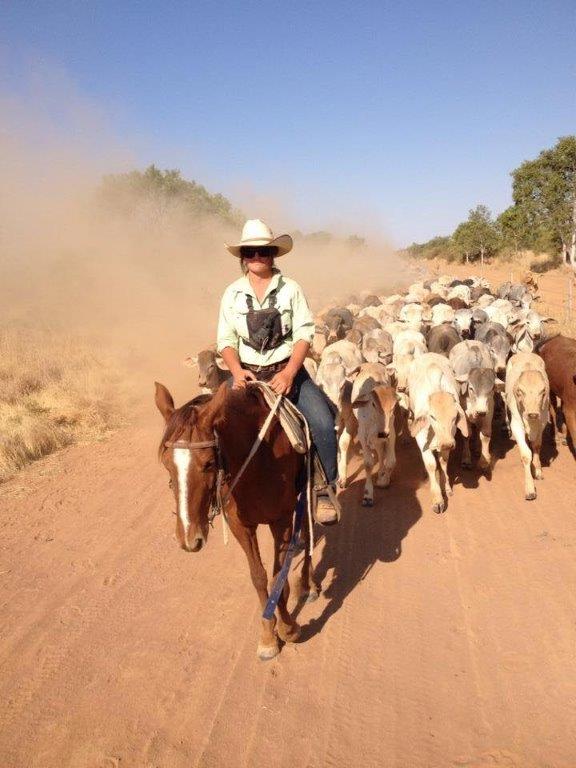 Claudia Hunter walking in the lead.
Current Brunchilly headstockman Jason Graham.
Current staff member Jeremy Scott attending the Bill Hutton Shoeing school.
Em Bambling and Em Towne at a campdraft.
Em Bambling, Claudia Hunter, Jenna Bailey.
First Aid Training.
Bush kids!!!!
Jack and Chloe Towne.
Ladies all dressed up for 2014 Melbourne Cup.
Ladies dressed to impress Melborne Cup day.
Comments