Host: Anna Plains Station
Written by Tim Stoate – Owner, Anna Plains Station.
When your parents decide to live 270km from the nearest town, growing up in regional Western Australia is as interesting as it is different from the typical child. I was very fortunate in my upbringing. Having just under one-million acres to play around on was any little boys dream. By eight I was driving the manual utes. By ten I had learnt to cast a fishing rod off the 80 Mile Beach and catch great threadfin salmons. And by fourteen, I was faced with one of the biggest challenges of my short life.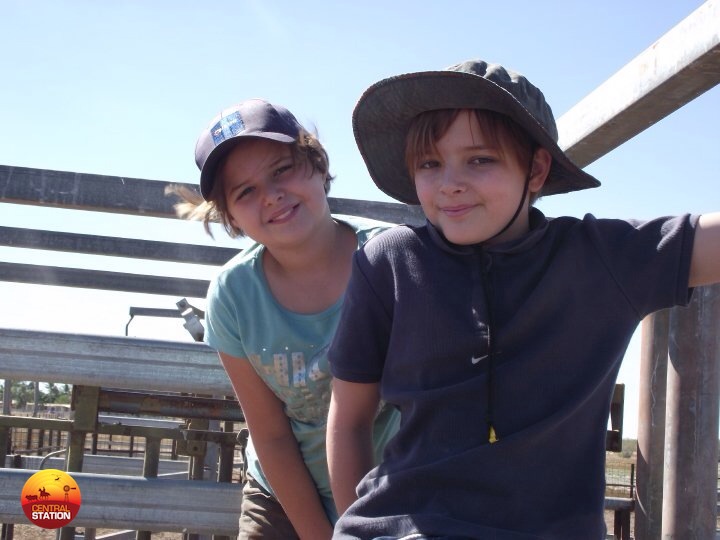 Having completed Year 7 at Port Hedland School of the Air, the options for secondary education were accompanied with various complications. I sat down with Mum and Dad one afternoon to discuss the options of secondary education. There was a rich family history of boys in our family attending Hale School in Perth. After much discussion, it was decided that I would continue the trend and board at the all-boys school.
The idea of boarding school made me very excited. Having lived with only my sister for the whole of my primary school years had often left us quite lonely and I was keen to make some mates at school. Moving from classroom to classroom for each subject and learning with laptops and projectors seemed like another world to me. I had become so caught up with all the new opportunities that were coming my way. I was so eager to start that I had overlooked all of the things I was about to leave behind.
I remember the day we drove out so vividly. The reality of leaving the station had hit hard. Suddenly I wasn't enthusiastic. I was afraid. I was so afraid of leaving the red dirt and dusty paddocks. I knew I would miss the incredible sunsets that no picture could ever truly capture. It upset me to say goodbye to all of our pets. Our poddy (orphan) calves, the chooks, our camel, Chewy, and lastly the dogs. The hardest thing of all was saying goodbye to my family. I was leaving my amazing parents, grandfather and my younger sister. I remember having to be so brave as my sister cried as I told her I would be back in ten weeks.
My boarding years were unbelievable. I made so many good mates in boarding. We had created a countless amount of memories, both good and bad. I had learnt so much from Hale, both in the classroom and out. I made the most of the opportunities that came my way and immersed myself in all kinds of sports, from swimming to hockey to AFL. I worked hard in all aspects of school life and I've now embarked on my first semester at the University of Western Australia studying an undergraduate degree of medical sciences with a direct pathway to become a doctor of medicine.
Writing this blog has made me realise just how thankful I am for all the opportunities that have come my way. From my childhood, Mum and Dad brought us up on the isolated station, two and a half hours from any town. But there's no doubt it was the best upbringing I could have asked for. I will always be grateful that my Grandfather had the foresight years ago to acquire the million-acre cattle station and for giving my parents the opportunity to take it on and transform it into the business it is today. I'm appreciative for all the people who have taught me everything I know and for my sister, who is still one of the best friends I've ever had and who I know will always be there.
Comments