Host: Anna Plains Station
Written by Helen Campion – Station Owner/Manager, Anna Plains Station.
It's been twelve years since we left our house in Sydney to live on a cattle station in the Kimberley. The time has flown by. The little children we brought out from the city have grown up, so much so that one is at university and the other is sitting her final exams at the end of the year. Time waits for no one.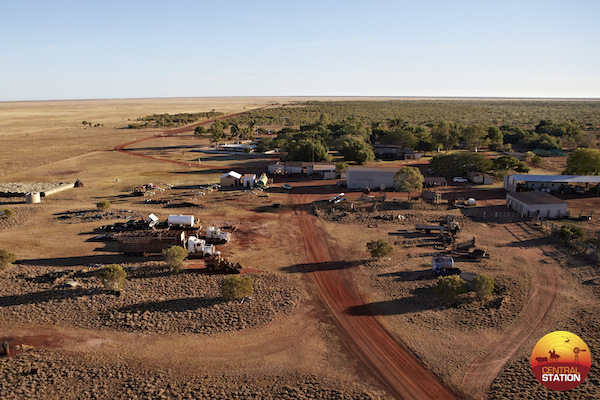 I want to reflect on a couple of things that can be different from city and outback living. Some of these differences can be, in some cases, fatal.
For starters, the roads are all sealed in the city. Signs and traffic lights populate the drive and overcrowded freeways are the norm. In the country, we drive round on station tracks and dirt roads. Our roads are plagued with corrugations and, on a busy day we might pass one or two other vehicles.
People in the city are lucky if they have a half-acre block. In the outback we live on thousands of acres. Some stations are even a couple of million acres.
Shops are surrounding suburbia where as in the outback it can take most station people a minimum of three hours to get to the closest shops. Some even live too far out of town and rely on their stores being delivered by plane.
The list is huge but the one issue I do wish to raise is the difference between the accessibility of health. Living on a remote cattle station poses a problem when it comes to health and access. Stations are far away from main hospitals and emergency departments.  Often in the wet season some stations are not able to get off their properties due to rivers overflowing and flooding and their only chance of getting out is by helicopter. Medical practitioners are available in towns and are almost impossible to get to see,  as appointments are fully booked leaving most station people in the emergency queue at the hospitals. The inevitable toothache or broken tooth that requires a filing also requires a dentist which also poses the same deal to get appointments. However, despite all the limitations most stations have access to doctors over the phone. The Royal Flying Doctor Service (RFDS) provide a well stocked medical chest which has access to prescribed medicines that can be utilised after speaking with doctors over the phone. The RFDS also provide aircraft evacuation if assistance is necessary on stations and are often on flights to the metropolitan areas in cases of medical emergencies.
Lastly but by no means least, the area of mental health and illness. Being so isolated unfortunately leaves people prone to mental illnesses. Access to psychologists and psychiatrists is very limited and overbooked. The recognition of mental health from a local, state, and federal government point of view is underwhelming. Mental illness in the country is rising and little has been done to counteract this issue.
While we are so lucky to be living in the bush, the message of health needs to continue being spread. The stigmas need to be overcome and the barriers preventing accessibility to health need to be broken.
Comments