Host: Anna Plains Station
Written by Karlee Barber, Station Cook.
My name is Karlee Barber, I am from a small town called Bemboka. On the far south coast of NSW, nestled in the Bega Valley (yes that's right, the home of Bega Cheese).
Growing up I always had an interest in farming and the country life. With a background in finance, hospitality and sales it is safe to say that moving to a cattle station was a huge change. Not to mention the early morning starts!
My story begins at the beginning of this year, when I made myself a promise – that was to work on a station before I turned 25. Little did I know that it would be reality in less than a few months.
On Monday 14th May, I contacted a recruitment agency to see what jobs were available. By Tuesday 15th of May I was offered the position of Station Cook at Anna Plains Station, Western Australia – with my start date set for 30th May. Yes, that is correct just over 2 weeks to finish my current job and move 6,500km away from home!
My life has changed dramatically, from 8am starts, with my days being spent sitting in an office facing a computer, to 4am starts, cooking for the minimum of 17 people each day and experiencing the outback.
I often get asked what being a station cook entitles – well, here it is:
4am – wake up
4:15am – arrive at the kitchen, get all appliances ready for the day ahead (urn, oven, aircon etc) get smoko out on the table along with the fruit bowls for the crew to pack their tucker boxes.
4:30am – Sandwich prep (25 sandwiches for the stock crew)
5:00am – Cook Breakfast (bacon, eggs, toast etc)
5:30am – Serve Breakfast
6:00am – Morning Meeting
6:30am – Clean up from breakfast
7:00am – Smoko Preparation and baking for the following day (one sweet and one savoury – and trust me this is a lot harder than you first think to come up with a different dish day in, day out!)
8:00am – Clean up from Smoko Preparation
9:00am – Dinner Preparation (peeling, chopping, dicing, marinade, etc – making sure dinner is as easy to cook as possible)
10:15am – fill cold water tank, ice cube trays, outside eating area.
10:30am – final clean of the kitchen (all dishes washed, floor swept, benches clean, microwave and sandwich press clean, floor mopped, cool room neat and functional etc)
11:30am – Chicken Duties (feed the chickens layer pellets, let chickens out to roam the homestead, collect eggs, clean out chook pen)
Noon – By this time I aim to have completed all my duties in the kitchen and be able to have some relaxation time (I usually spend this time having a much-needed nap! And also catching up on missed TV shows)
4:00pm – Poddy Calves (Feeding the Poddy Calves is probably one of the biggest highlights of my day, they are ADORABLE!)
5:00pm – Chicken lock up duties (feeding the chickens all scraps from the day that was)
5:15pm – Back to the kitchen to cook for the crew (this is where the prep from earlier makes life easier!)
6:45pm – Plating the cooked meal onto serving trays
7:00pm – Serve dinner
7:30pm – Pack away dishes; with the crew here at Anna Plains trained well, I only need to have the dishes I have used washed and put away!
8:00pm – Knock Off (time for a beverage!)
Once a fortnight I also have our bulk food order to place and pick up.
I suppose you're now wondering if I could would I make this change to my life again?
And to answer your question – ABSOLUTLEY! This has been one of the best experiences of my life. I am totally and utterly in love with the rural remote lifestyle. I have been able to become a part of the station made family here at Anna Plains, a family I will never forget.
Of course there isn't a day that goes by without me thinking if my beloved friends and family back home. However I know that they are only ever a phone call away – plus with social media how it is these days, I barely feel like I have left!
Here at Anna Plains we are extremely lucky to have a few caravaners staying at the homestead throughout the year – they all help keep me sane and on my feet. You can never say no to a nice cup of coffee and a fresh baked sweet!
One of the most treasured parts of my role is having the chance to get to know a truly inspiration gentleman, The Chief and the love he has for this station. I have never met someone quite as knowledgeable as this man. And I thoroughly enjoy our conversations of an evening. Johns passion for flavoursome cooking is the best kind of motivation and I find myself seeking constructive criticism a little too frequently.
When I first started at Anna Plains I was told "the cook is the back bone of this station – if you have a happy and fun-loving cook, generally the crew will feed off that energy" and believe me that is the truth!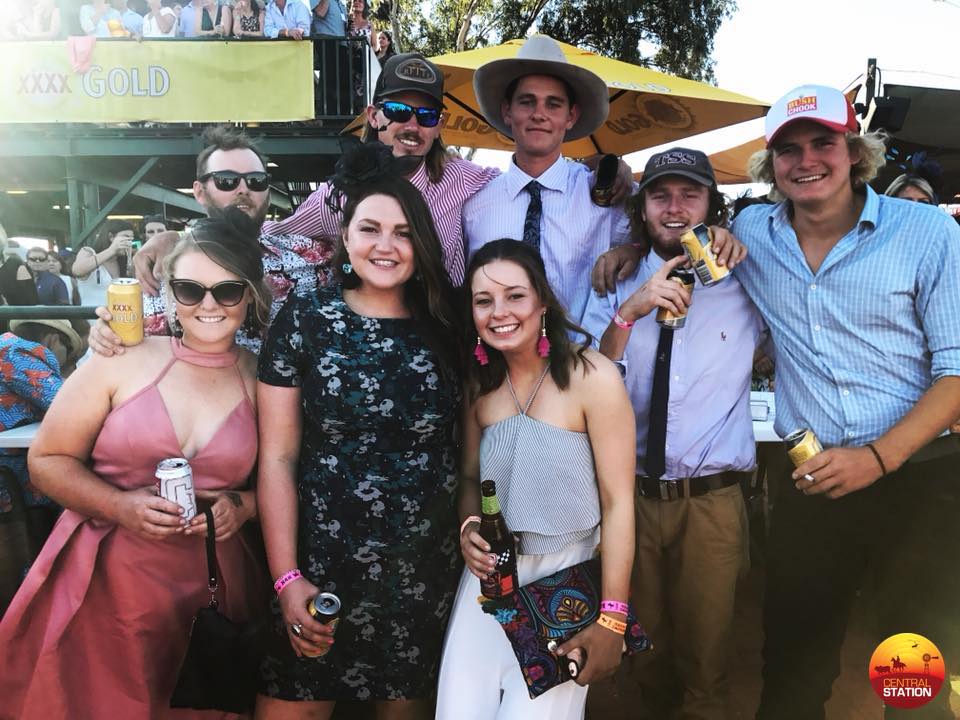 Comments