Host: Sherlock Station
Written by Andrew Rose, Manager. 
It had been a long dry year and mustering season was wrapping up on Sherlock station. Surely it was time to have weekends off and take it a bit easy..?
Not this year.
With a poor season behind us, the cattle were starting to struggle and we were flat out keeping lick supplements and water up to the herd. The summer thunderstorms had been patchy and mostly further inland, which meant we kept missing out. By the middle of March things were starting to look pretty grim with only 14mm of rain falling in the first two and a half months of 2019.
As a first year manager it's at this point that you start to wonder what the hell you are doing here?! Then, all of a sudden a glimmer of hope appears on the horizon – talk of an impending cyclone brewing north of the Kimberleys was putting some excitement in the air.
As Cyclone Veronica was developing the crew was in full preparation mode – boarding up windows, tying off windmills and tidying up all the mess around the homestead. With Veronica reaching a category 4 and the predicted path getting closer and closer to Sherlock the choice had to be made to stay or go. For me it was a no brainer – the captain was staying with his ship. With 130 years of cyclone experience and foot and a half thick stone walls there was no way this old homestead was going to let us down. With my crew of four I bunkered down and waited. The rain was steady and the wind started to pick up.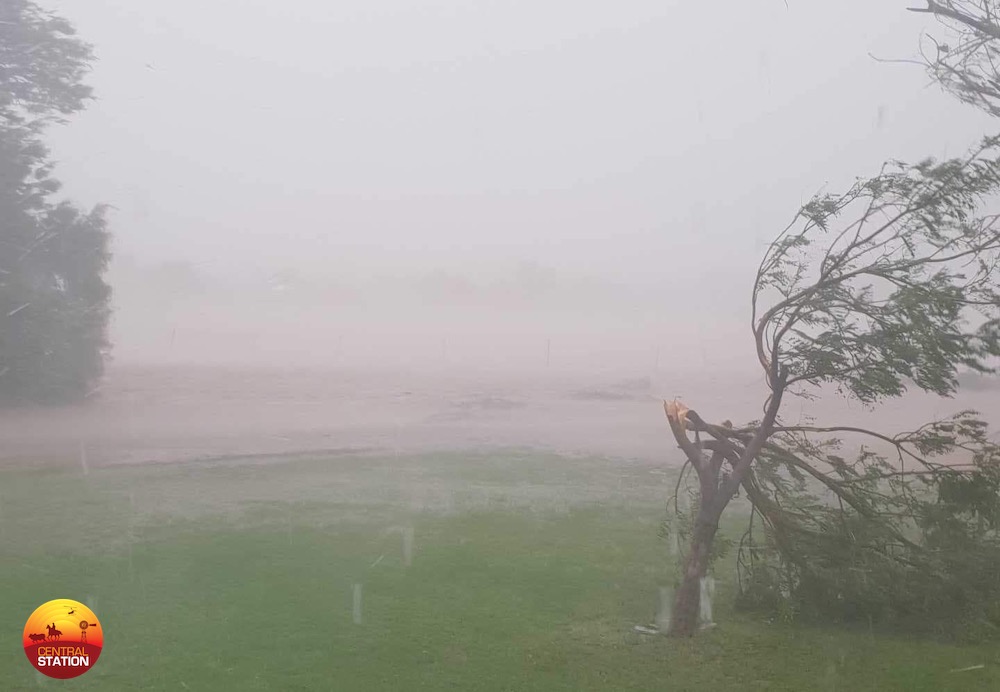 Heavy wind and rain from Tropical Cyclone Veronica.
On the Sunday morning I tipped 247mm out of the rain guage and it seemed our troubles were set to disappear.
As the rain got heavier and the wind stronger it dawned that it mightn't all be good.
When another 250mm was tipped out on Monday morning and the cold wind was still blowing I started to fear for the cattle that we had put so much work into keeping alive and healthy.
Tuesday came and the weather all but cleared up, so it was time to get a helicopter in to assess the damage. The volume of water running down the creeks and rivers was on a scale I had never seen before. As we covered more of the country the scale of the losses was becoming evident.
It seemed that the very thing that was meant to be our saviour had caused us great damage. A bit of a sick irony. A bitter pill to swallow.
As time passed and the water receded it was time to start tidying up and repairing the damage. Rebuilding fences, yards and water infrastructure was the easy bit. Burying carcases was tough though. As time went on and things started to return to normal the drive around the run became much more enjoyable.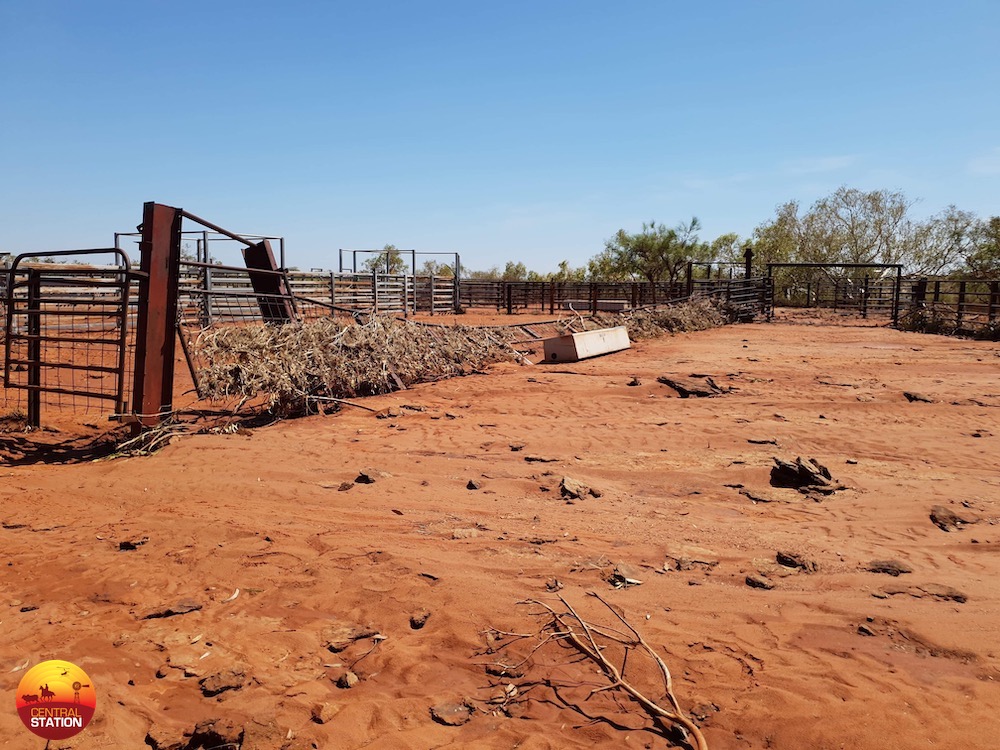 Cyclone damage to a set of cattle yards.
With previously parched country giving rise to fast growing green feed and the surviving cattle slowly but surely putting on condition it seemed that things were on the up. The most enjoyable sight at this time was probably the new calves that were popping up in large numbers. A symbol of new life and new hope.
This country can be very unforgiving but you really do have to take the good with the bad!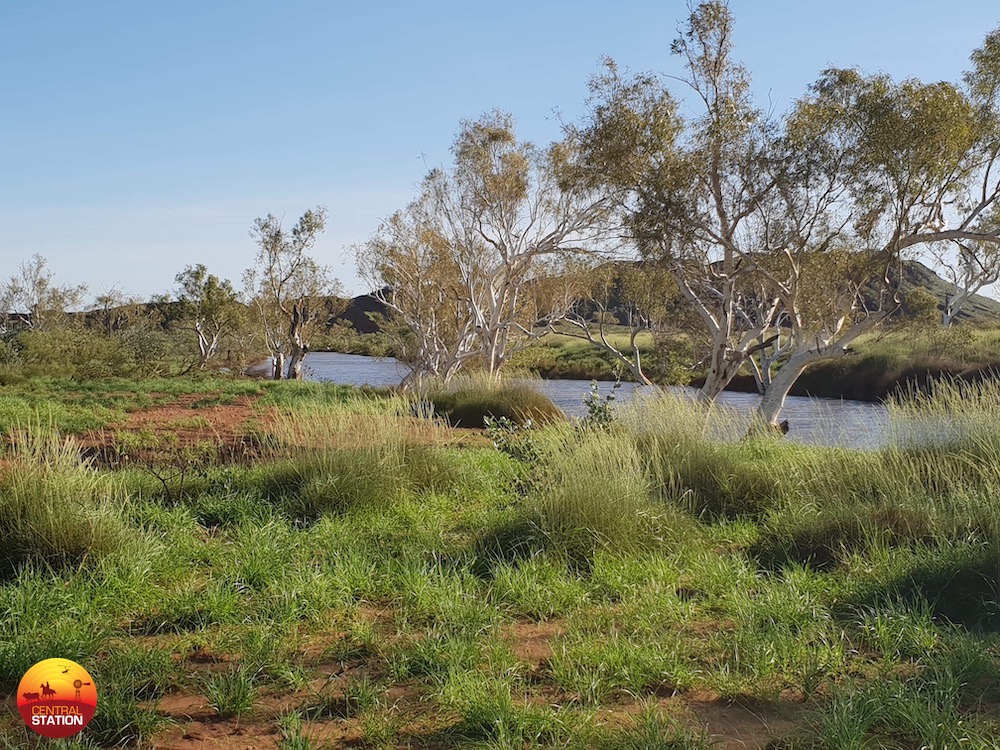 New growth from the cyclonic rains.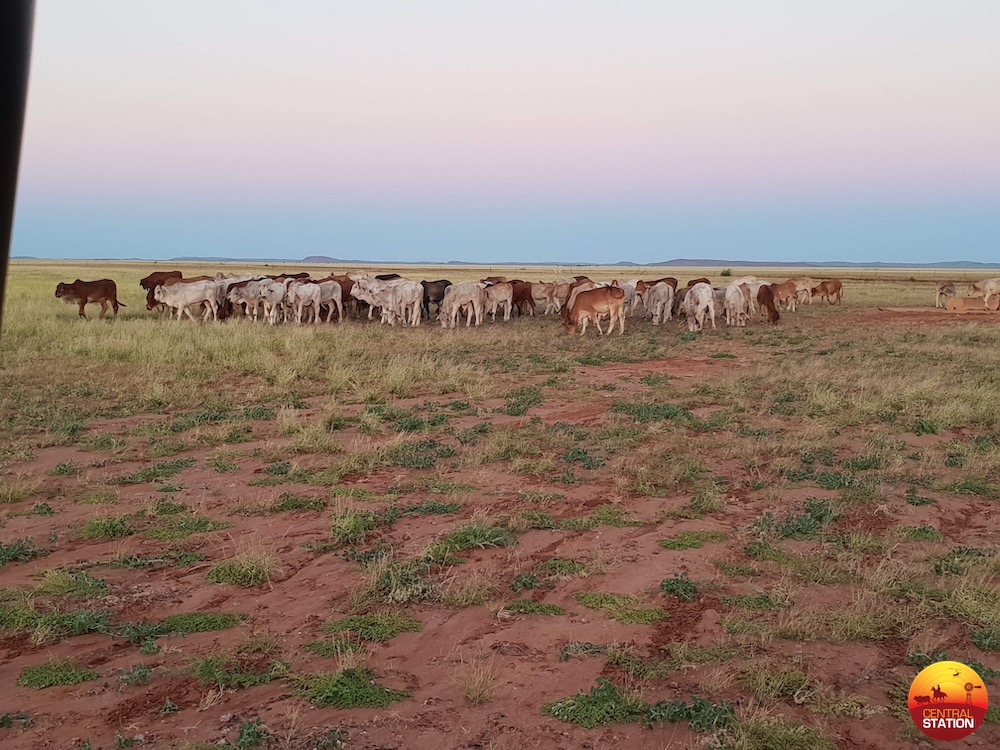 The survivors.
Comments