Host: Umbearra Station
Written by Myrella Corbet, Station Hand.
It's crazy how life can change so quickly. Sometimes so quickly that it doesn't fully register initially. This was the case for me when my partner Ryan and I decided to make the big leap of moving from our home town of Gympie in Queensland to Umbearra Station in the Northern Territory – which is literally in the middle of Australia. No, really, they are only a few hours from the geographical center of Australia!
For Ryan it wasn't that big of a step as he's done it before and has been out of home for about five years now. For me though, it was huge. Not only had I never moved out of home, I'm also extremely close to all of my friends and my mum and family is everything to me as well as numerous footy teams that were like a second family. So, the thought of having to leave all of them behind literally brought me to tears at times, and it still can (cause I'm a sook like that).
Although it took some doing, I'm glad we made the leap. Because, as my mum continually tells me, "There is no time like the present."
The build-up to leaving was crazy. It was a rush for Ryan to finishing building the canopy on to the back of his ute, pack all our gear, say goodbye to family and friends and to play one last match of footy for all of my teams (league, union and touch footy).
July 15th, the day we were to set off, couldn't have come around quicker. Everything was packed and ready to go – except me. I was a mess trying to say goodbye to my mum and my step-dad. I tried to hold back tears but I've always been one for wearing my heart on my sleeve so a poker face lasted about 30 seconds before it was a teary goodbye. As we drove away, I couldn't stop waving until they were well out of sight. It still didn't feel real, it just felt like we were going on a road trip and would be back home before long.
Four long days later we turned off on to Finke road and came to the Umbearra Station sign. I feel like this was the first time that it actually started to sink in that we were doing this for real. The closer we got to the homestead the more nervous I became. What if we weren't what they expected? What if we weren't good enough?
Meeting Kimberly and Angus for the first time was beyond nerve racking but they were so lovely and everything we hoped they would be. Plus, this isn't just any station. Umbearra makes you feel more like family than just an employee; although there are the serious moments during cattle work, there are always plenty of laughs to be had. And with their two gorgeous children Oliver and Millie running around, most days the atmosphere is light and bubbly.
I quickly realized that station life was a completely different to what I had expected. Simple, everyday things for them here were absolutely fascinating to me. Like, they have a plane that delivers their mail! And the size of the place is mind boggling. I come from a family with a small livestock trading company and I though some of our leased paddocks were big. The house paddock here alone would be at least four times our largest. So, it's hard to comprehend the size of the entire property. And with such a massive place comes a massive responsibility to those who look after her. Don't get me wrong, I am used to responsibility after working at a mass trucking company as one of their two truck tyre fitters but this is a whole different ball game.
We are responsible for the lives of thousands of livestock, which are the livelihood for all of us here. Stuff ups can be costly, and I have stuffed up. But, thankfully, although he has very high standards, Angus is a very empathetic boss ("as long as you learn from one stuff up and don't do it again then it's okay").
It's only been a month and a half since Ryan and I started and I've had a ball learning so many new things. Angus has shown me how to do the bottom end bore run, work a tractor confidently, we've pulled down fences, put up fences (only a garden fence but it counts), learned how to butcher a killer, looked after the little kiddies, learned a little plumbing, learned how to work their cattle quietly yet efficiently, and just recently Angus and the little boss Oliver, have shown us the process of preg-testing. I'm hoping over time to learn as much as I can from Angus and Kimberly and become a reliable part of the little team/family they have here. That is if I don't annoy Angus too much before then..!
So, I can confidently say, with all my heart, that despite being the hardest decision I've made, coming to Umbearra is one of the best decisions I have ever made.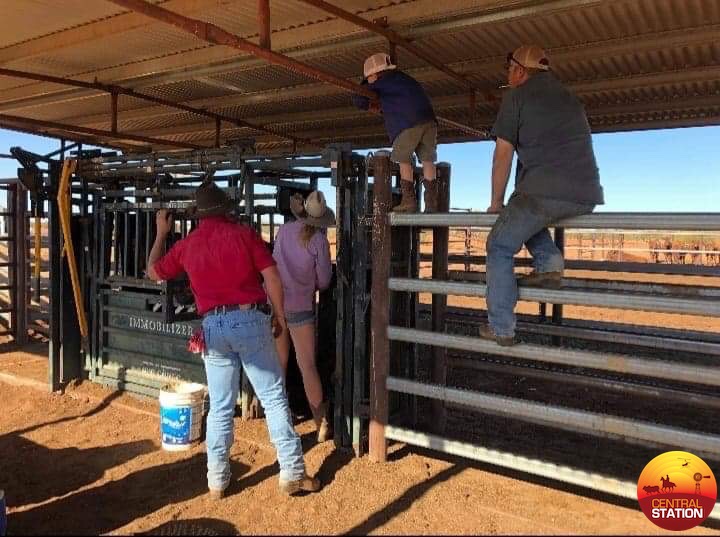 Myself learning to Preg-rest a heifer with a Repro Scanner machine.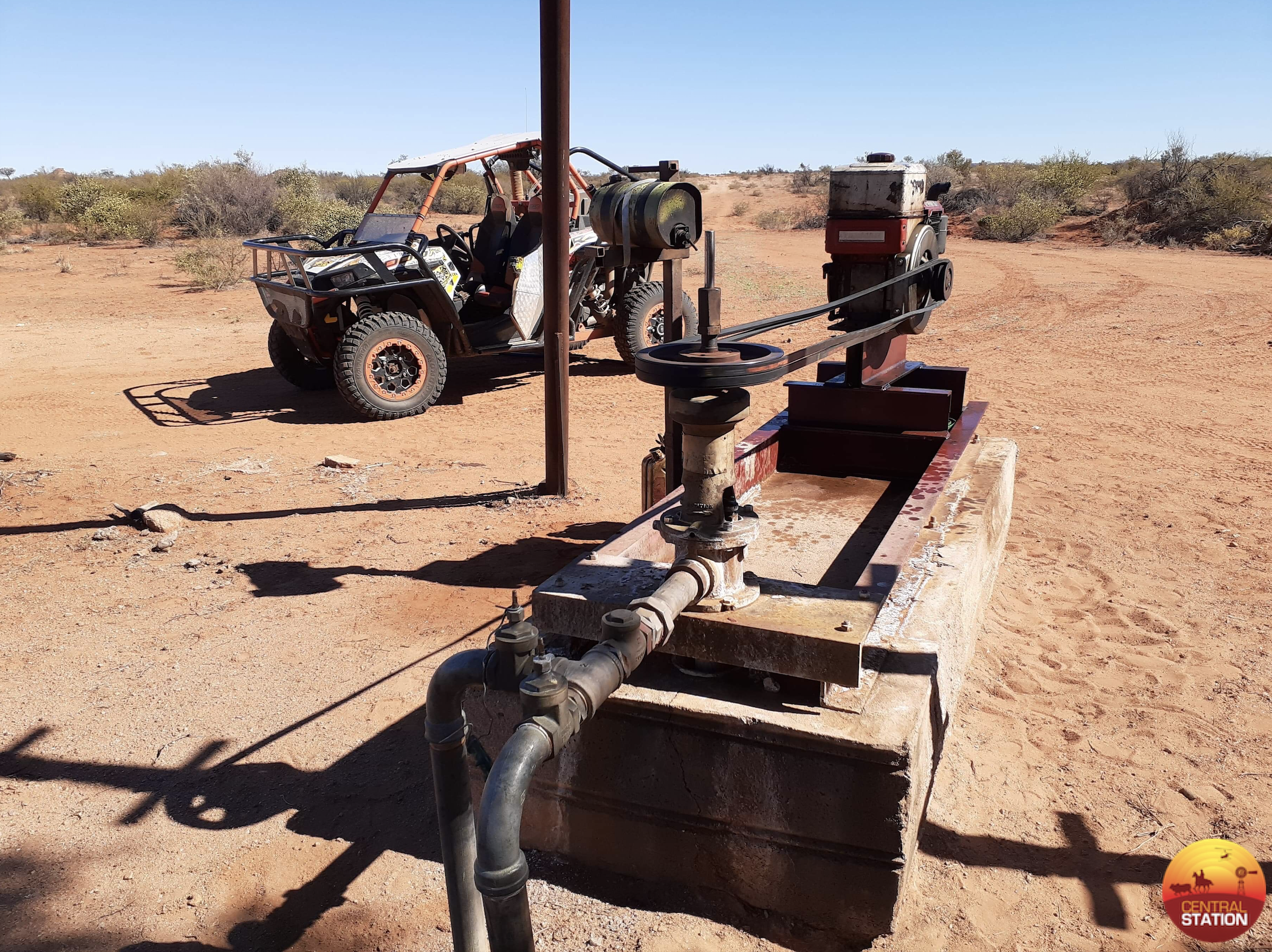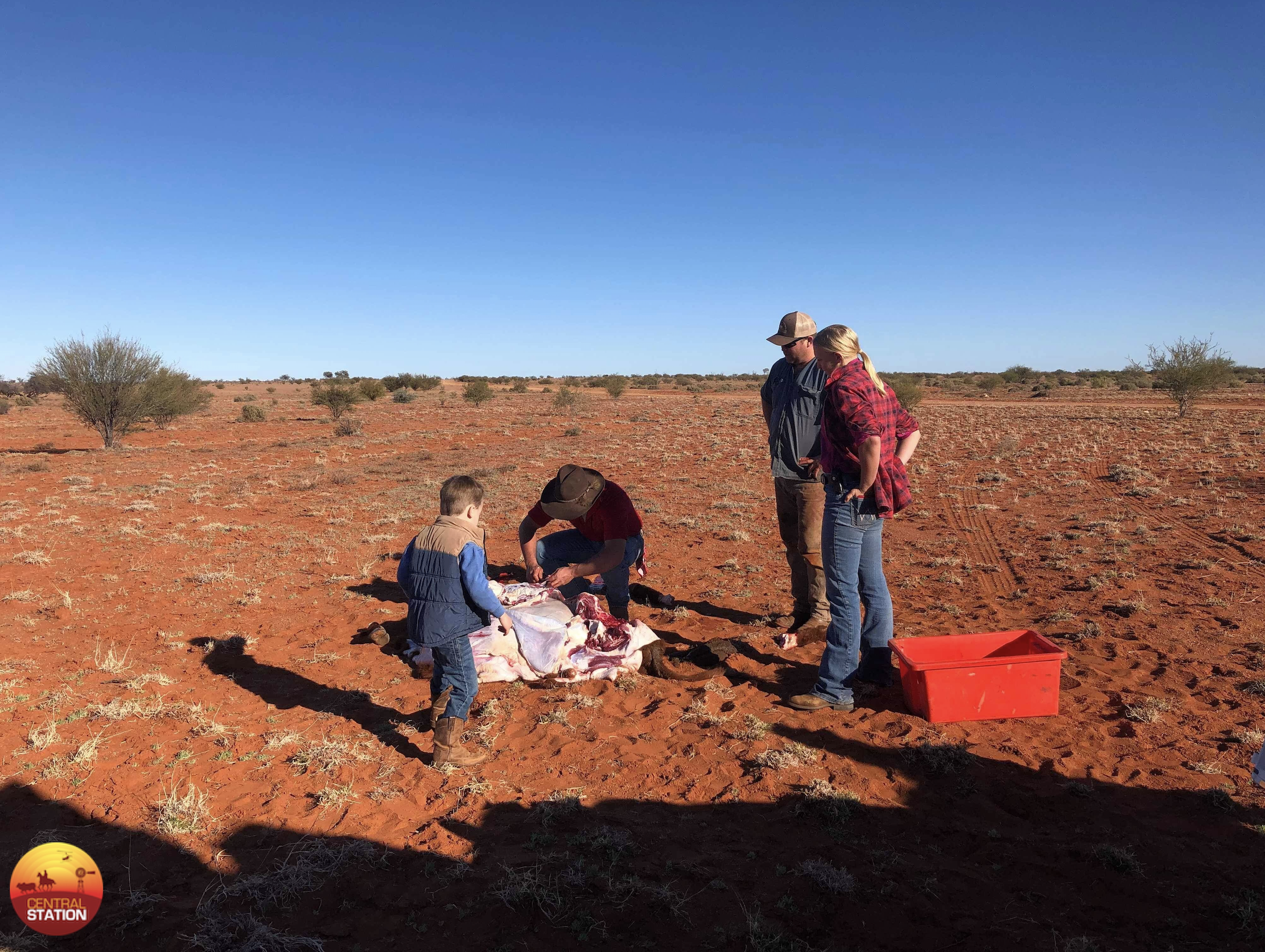 To complete a bore run on Umbearra takes up to a full day to complete, bore runs are carried out in these little buggies to get around them a little quicker then a Toyota on rough roads. 
Ryan and myself learning the process to overland a beast, paddock to plate.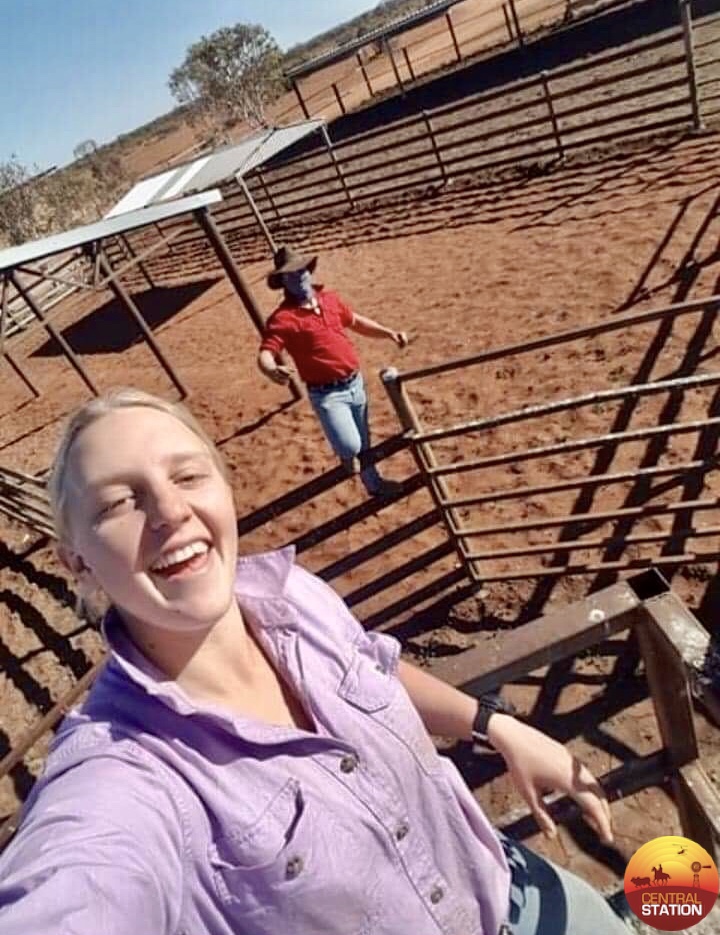 Happy face's all round, one of our first drafting experience's together 
Comments