Written by Dean Maughan
As a kid, I grew up on a dairy farm in Harvey, southern WA. Right from a very young age I became involved in horses and dairy cattle. This progressed to me developing the "dream" that when I finished school, I would like to be a "Ringer" and spend a year or two working on a cattle station.
Unfortunately in my final year of school, my father had a near fatal horse accident, which meant that as the eldest I had to take an active role in the farm as well as completing school. The end result was that my dream to work on a station could not and did not happen.
I took a different path – I went to Uni, did an Ag Science degree while still involved with the farm and my horses and never ventured north. By the time I had finished Uni I had met a lovely lady,  become broke, and decided that a job that earned money and allowed me to spend time with this lady was a better option. Then the rigors of life happened – I got married (to the lovely lady), built a house, acquired a mortgage, had three children that needed looking after and the dream of ever visiting a cattle station, let alone working on one, completely disappeared.
Moving forward about 20 years and getting closer that that "mid life" period, the thought of mustering cattle started to come back. A close friend was killed in a work accident and when in my mid 40's and I decided that I needed to do what I wanted to do nearly 30 years earlier – go and sit on a horse, muster some cattle and experience life in the north.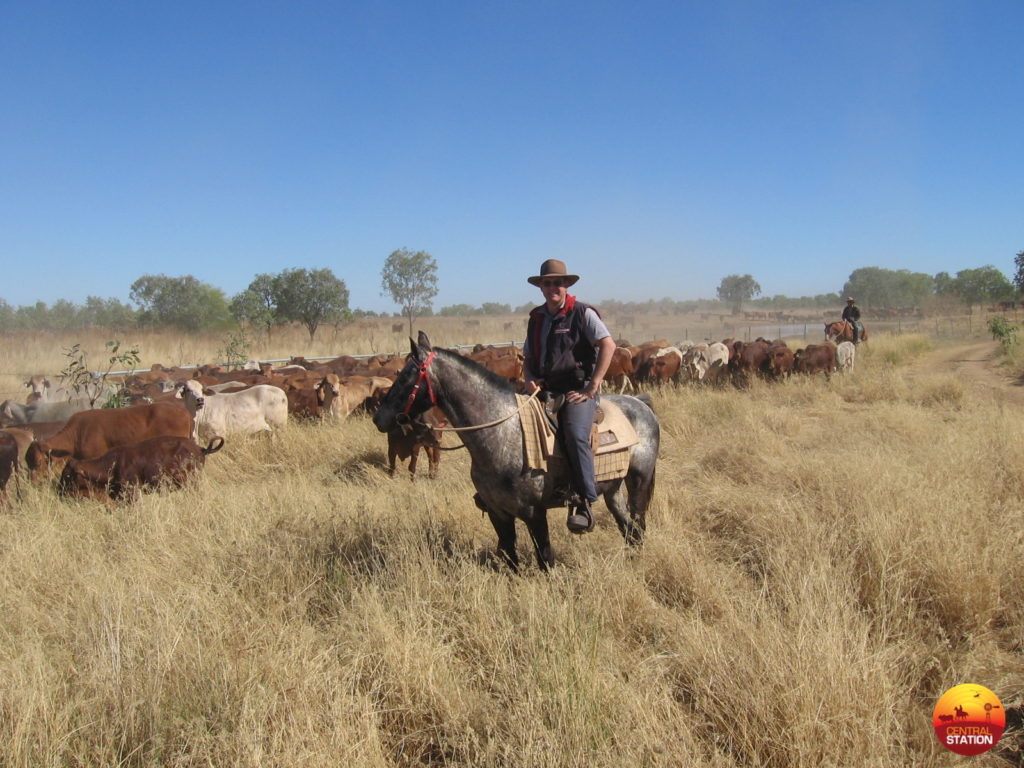 Tailing weaners for the first time.
I was fortunate that a previous employer happened to own two stations east of Broome, so in July 2005 I took a week's annual leave, said goodbye to the wife and kids and ventured north for the first time to spend a week working in the stock camp.
It was so fortunate that the crew were actually working out at camp, about 50 kms from the homestead, so not only did I get to sit in the saddle, muster cattle and work them in the yards, but I got to camp under the Kimberley stars. It had taken me a long time to get up north and onto a station, but I loved it. I will never forget the day that I was driving back to the homestead, turned the Toyota off and just soaked up the "silence" of the Kimberley. No noise except a few bellowing the cattle and some birds. To me, this was one of the magical experiences of being in the Kimberley.
Using the Overhead 5 way draft – a little different to drafting dairy heifers.
I worked with a stock crew of seven; two females and five males all aged between 18 and 25. They were a great team and I could see that they all knew that if they were to get the job done they needed to work together as a team. If the person at the crush didn't have cattle and could see that there were a few issues in the back yards, they would run out and lend a hand. I was so impressed the way that 7 young people (remember I am in my 40's by now) could put aside any differences that they may have and lend each other support to get the job done. I simply was amazed how much a group of young people could achieve. No doubt the manager and others had their work to do and received recognition for it, but from what I could see, it was these 7 young people who were the ones mustering the 20,000 odd head of cattle and it was these people who were responsible for getting the thousands of sale cattle onto the trucks and off to market. Without them, no money would have been earned. I was in awe of what this group of young people could achieve.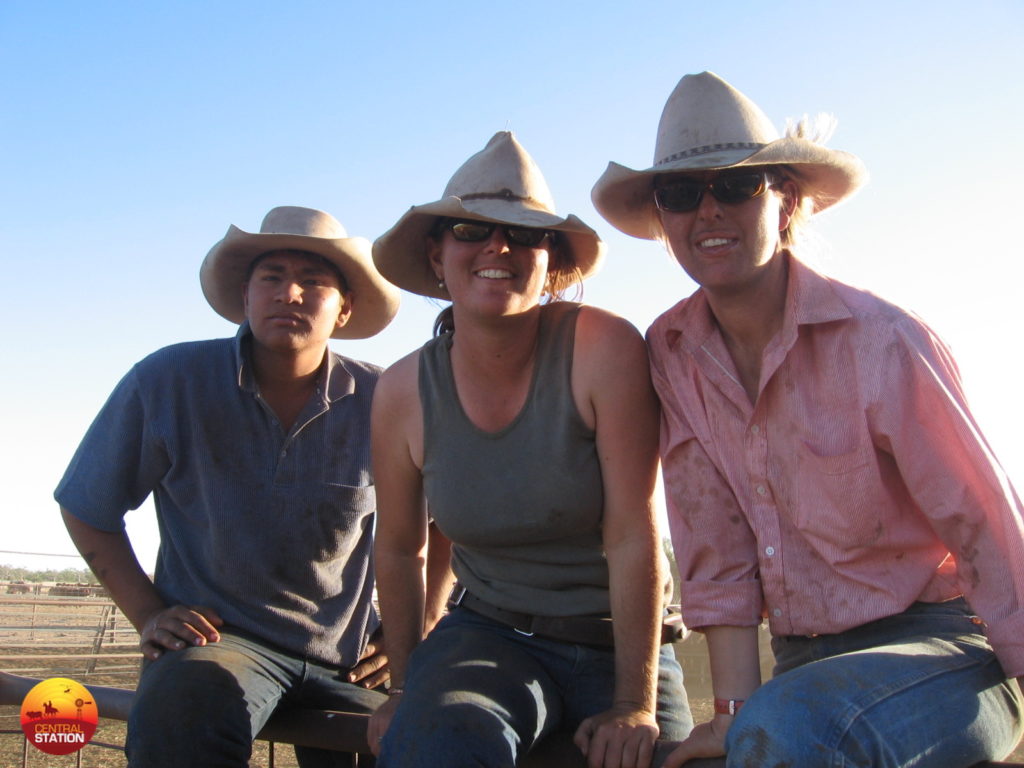 Some of the young crew who helped me in the stock camp during my first year in the Kimberley.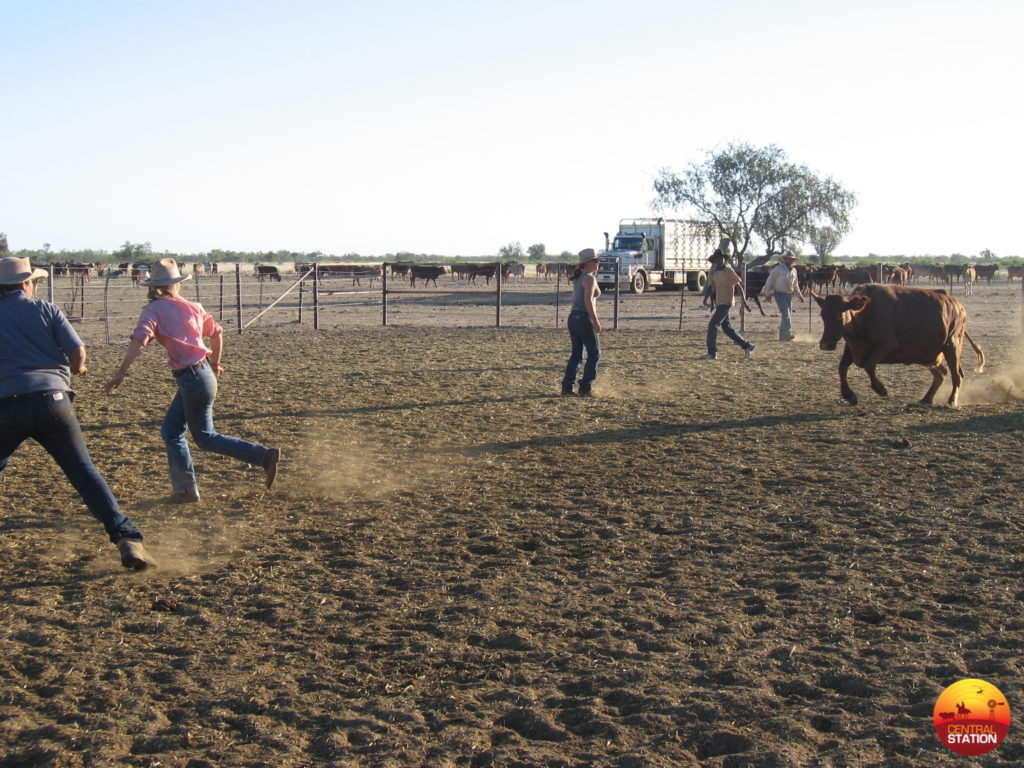 The crew were good at getting out of the way of a cranky cow.
During that first week on the station, I got to learn how to catch and cook Cherrabun, I spent a day catching bulls and seeing how the ringers could handle these large and wild animals. I visited an Indigenous community and felt my first barra on the line. Sadly it was the one that got away.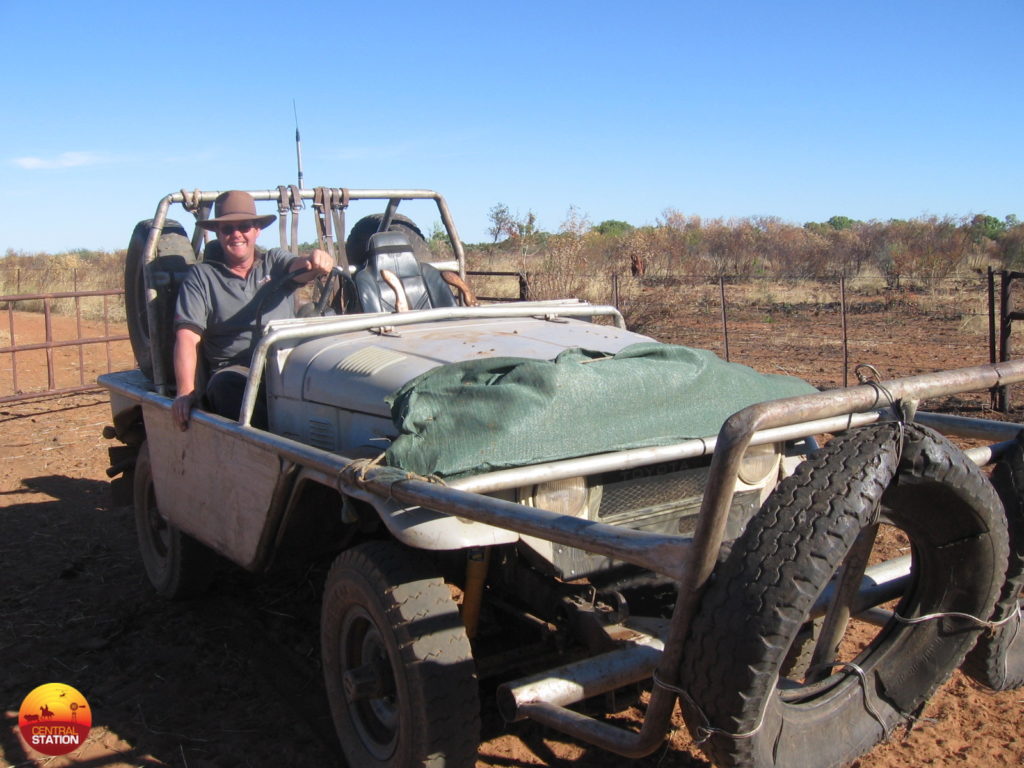 Mustering bulls that first year was a heart pumping experience.
I had become hooked though. So with the blessing of my wife and the three kids, each year for the next four years, I took annual leave from my work and went and spent a week working in a stock camp.
As someone who was from a dairy farm and had worked in the dairy industry, there was one aspect of life in the Kimberleys that bothered me and that was seeing what I thought were small weaners going back out into what I thought was pretty poor country.
I understood fully that when a mob of 700-800 cows would be brought in with a muster that there would be calves that may not get to meet up with their mothers again. The station that I was visiting had a policy of collecting as many of these little "poddy" calves as possible and bringing them back to the homestead as they could, which was great. I still felt for the calves that were bigger than these, but ones that would find it difficult to get the best growth possible following weaning. I could not help but think about what I would do if these were dairy cattle, and decided if there was something I could do to help these early weaned calves.
After returning from my first trip to the Kimberley I must of hit what they call a mid-life crisis because after getting back to Harvey I decided to leave my job in the dairy industry for which I was very passionate about, and joined a company called Milne Feeds. I took on a role as a "sales" manager, which in some ways petrified me, because I knew that I could not sell (some called it flog) anything that I did not believe 100% in.
Before taking on this new role I spent two days listening to one of Australia's top ruminant scientists discuss a new technology that would change the way that ruminants could be fed. The technology that Milne Feeds had been developing and researching would allow cattle and sheep to be feed productive rations without the risk of acidosis. As some one who had spent 20 years advising dairy clients about feeding I knew that this technology could make a real difference to my dairy farmer friends as well as other cattle and sheep producers because acidosis was the major feeding issue these farmers faced.
So it was in my new role at Milne Feeds, and armed with the confidence that the technology that we had would allow station weaners to be fed safely, that each time I went back to this Kimberley station I started to see if I could get the manager to pull off some of these smaller weaners and instead of turning them out to the paddock,  he could put them on a pellet that we developed for early weaned calves.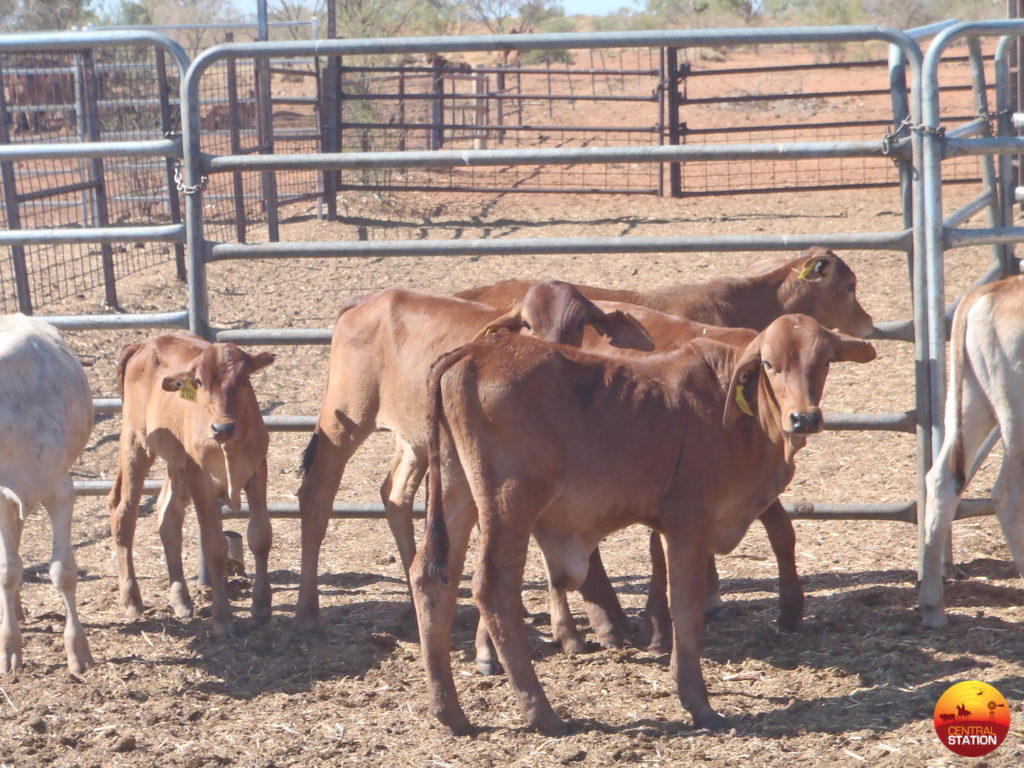 Could I help these small weaners?
I will discuss a little more of this in my next blog, so stay tuned!
Comments