Host: Isolated Children's Parents' Association
Written by Alana Moller – Star of Hope Station, Central Queensland.
You've heard from me before, I am Alana and I live at Star of Hope Station in Queensland with my husband Scott and our three daughters Mykenzie (when she is home from boarding school), Zarah and Addison. I like to call us the Star of Hope herd.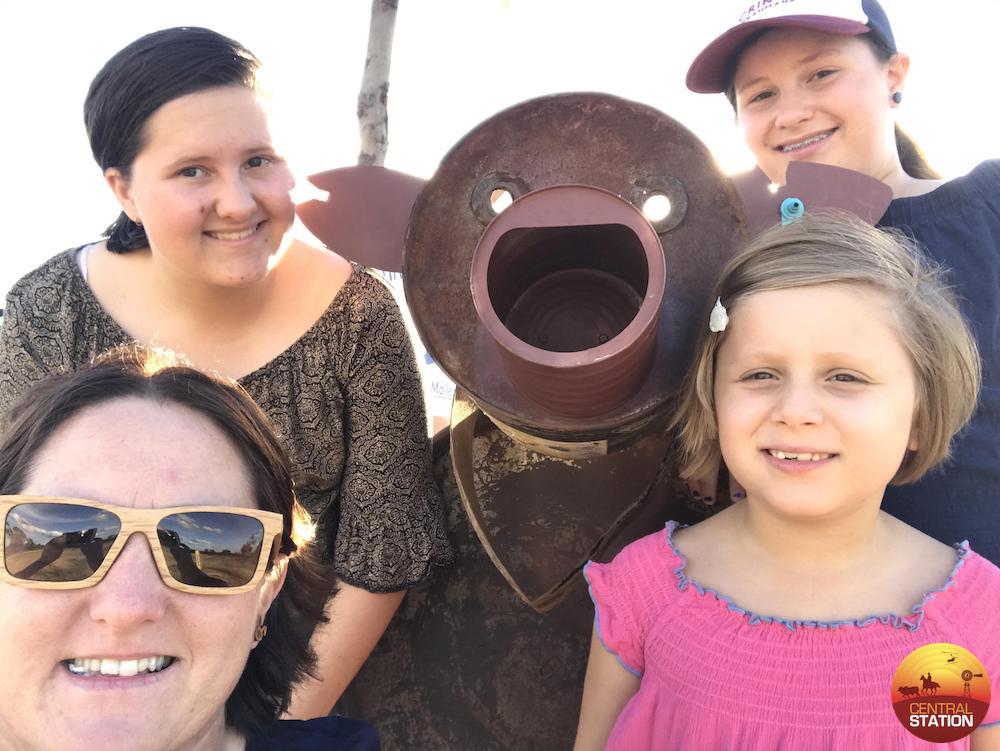 The Star of Hope girls.
When my eldest daughter was preparing to head off to boarding school, after completing Prep to year 6 as a distance education student with me as her home tutor, I wrote an article which I called the "Seven Year Itch". A reflection at the time, after seven years in the schoolroom, I had seven years remaining in the schoolroom, with my youngest daughter starting Prep at the same time that my eldest went to boarding school for year 7, as well as my middle daughter in year 4.
What I wrote at the time was pretty negative and emotional. I had very nearly had enough of distance education and home tutoring and mostly the fact that living in Woop-Woop meant I had to do these things. When my eldest daughter read what I wrote about her and the schoolroom and home tutoring, she was devastated. I truly was not prepared for how upset she was to read just how difficult teaching her and her sisters had been for me over that seven year period.
Fast forward to now and my second daughter is coming to the end of her journey as a distance education student with myself as her home tutor. She is different and so am I. I can reflect now in a far more positive light, I can perhaps even see the light! Things have changed in the past few years and as I reflect on them I'm ready to tell a much more upbeat story of our schoolroom journey, because hey, as the saying goes, "if you don't laugh, you'll cry".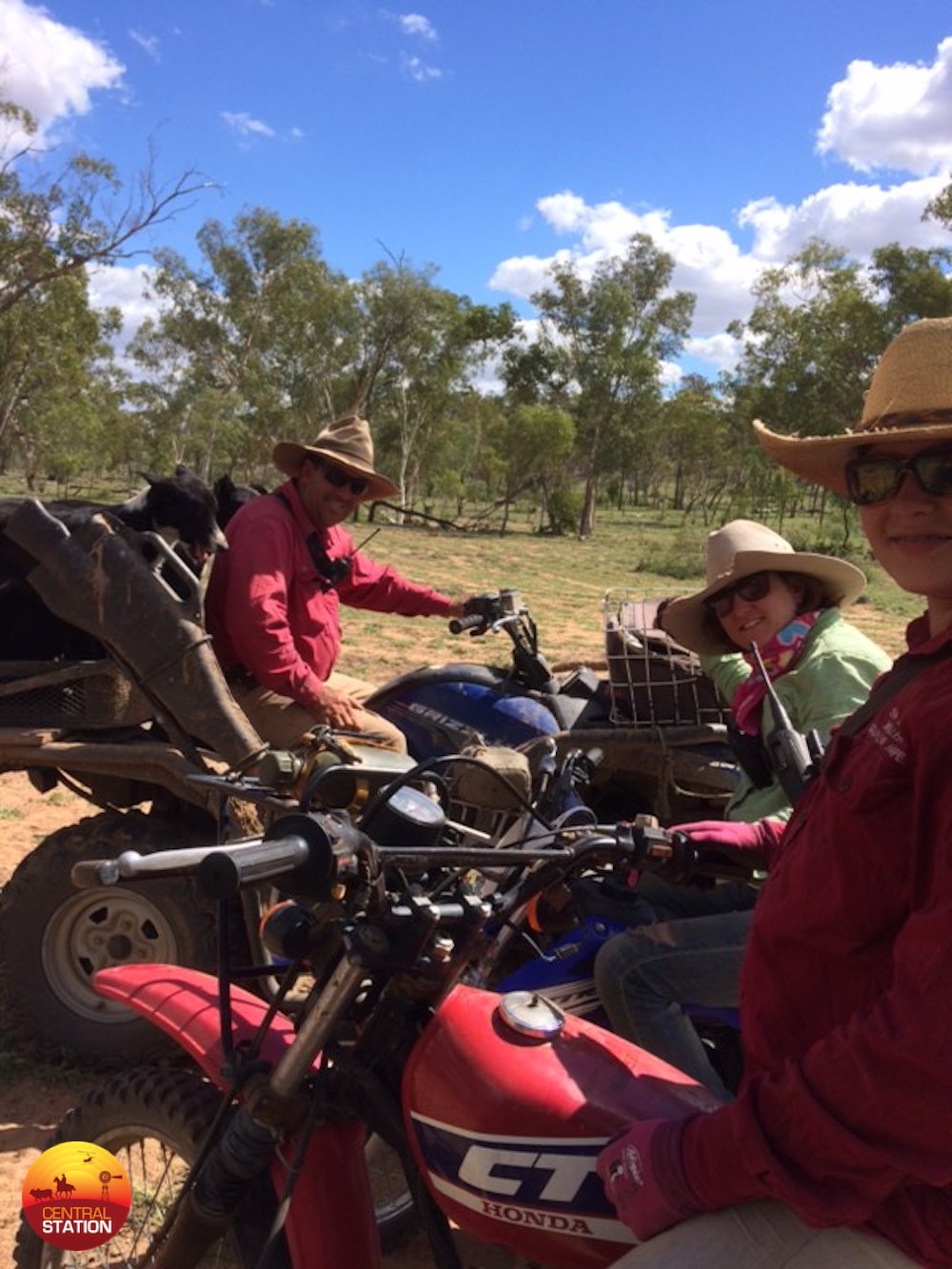 School holidays are for mustering at Star of Hope.
Most of the year nowadays when my eldest daughter is away at boarding school I am physically only a mother of two. It breaks my heart every time I leave her there, but I know she loves it and that she is getting the best of opportunities by being there.
Theoretically, life is easier. Yes, the schoolroom is definitely much easier with only two kids to juggle! The quandary I found myself in though was what was to do with all of the free time that came with dropping down to two kids in the schoolroom and at home?
Well of course, one had to keep oneself busy. One had to find new jobs, because one didn't want to be slack. So first came the loss of the ringer. We'd had some sort of station hand since before our middle daughter was born, but with all this extra time on my hands, I convinced my husband, when our most recent ringer decided to leave, that we didn't need another. We could do it. And we do. It's not always pretty, but we do it all on our own time and it doesn't concern anyone but ourselves. There is an immense freedom in that and I feel blessed that we have the opportunity. But still, that hole left by only having two children at home was still not full. So in 2017, I made the decision to become an ICPA Federal Councillor (one of the best decisions I have ever made!).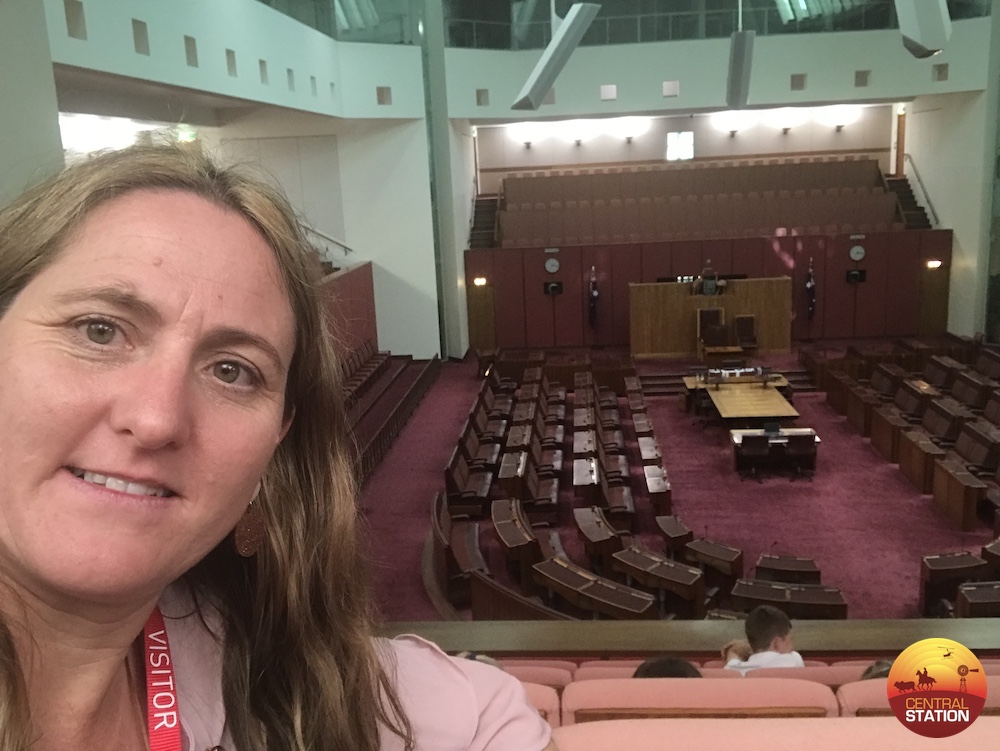 Visiting parliament house in Canberra while at Federal Council meetings.
Now in a blog post that was supposed to be about distance education and home tutoring, you may wonder why I have told you all of that. Well it's as simple as this: Simply by adding those extra things into my life, by doing some extra physical and mental work which I had neglected for many years trying to be the best possible home tutor I could be, I actually became a much better home tutor!
And so there has been a transformation in our schoolroom over the past three years. Sure we still have the odd blue, meltdown and general disarray, but we also have enjoyment. We have breaks. We have fun. We have a substitute teacher aka Dad when I am away and just last week Gran even gave it a shot. That has never happened before, because, well, I'm a control freak and I have been certain in the past that I was the only person who could possibly manage the schoolroom. Ha! Check out that ego!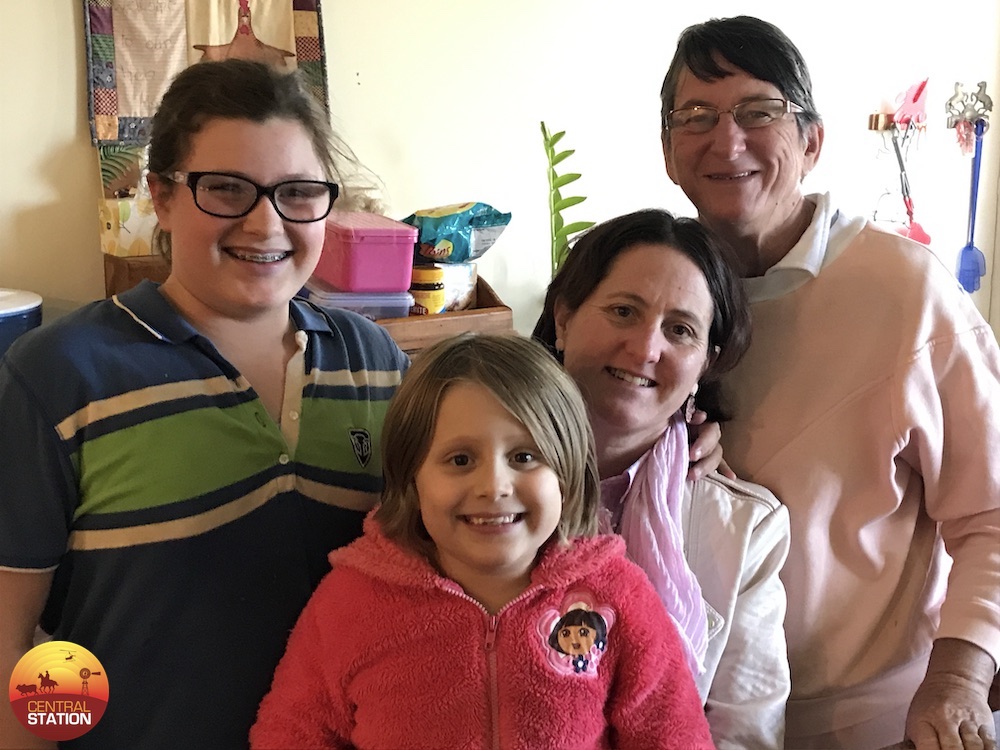 My darling Mum was fill in teacher in the schoolroom for three days while Scott and I attended the Queensland ICPA State Conference.
Now though, by letting go the reigns, even if just a little, I get to do other things, things that make me happy and give me pleasure. Because you can't be happy, you can't enjoy things or find pleasure in things if you are not satisfied and I was definitely not satisfied as 'just a home tutor' for a long time.
I've also realised that actually a lot of the nitty-gritty school stuff really doesn't matter and by abandoning some of that nitty-gritty, 'prescribed' curriculum nonsense, there are other things that matter and that are more important. Now I am not saying, if you are new to the home tutoring/DE/SOTA gig to completely use the curriculum you are given for your campfire, because of course that would be wrong! What I am saying though is that you need to remember who you are and who your kids are and what you as human beings really need. You need to be challenged, you need to do things that bring you enjoyment, pleasure and satisfaction. No 'prescribed' curriculum is going to do that.
I also try to make sure that the kids get to do things they get pleasure out of too, so they do not just feel that their whole life living with their mother is one of mind-numbing 'school'. School is so much more than the 'prescribed' curriculum. It is so much more than sitting inside 4 walls and learning what the Education Department says you need to, and so with hindsight, because that's 20-20, I have spent the past three years building a far more positive vibe for us as a distance education family than that we had before. Of course in our situation, due to distance and time constraints, we can't do everything, but we can certainly do more than nothing.
Oh how I regret not having that epiphany before my eldest daughter went away to board.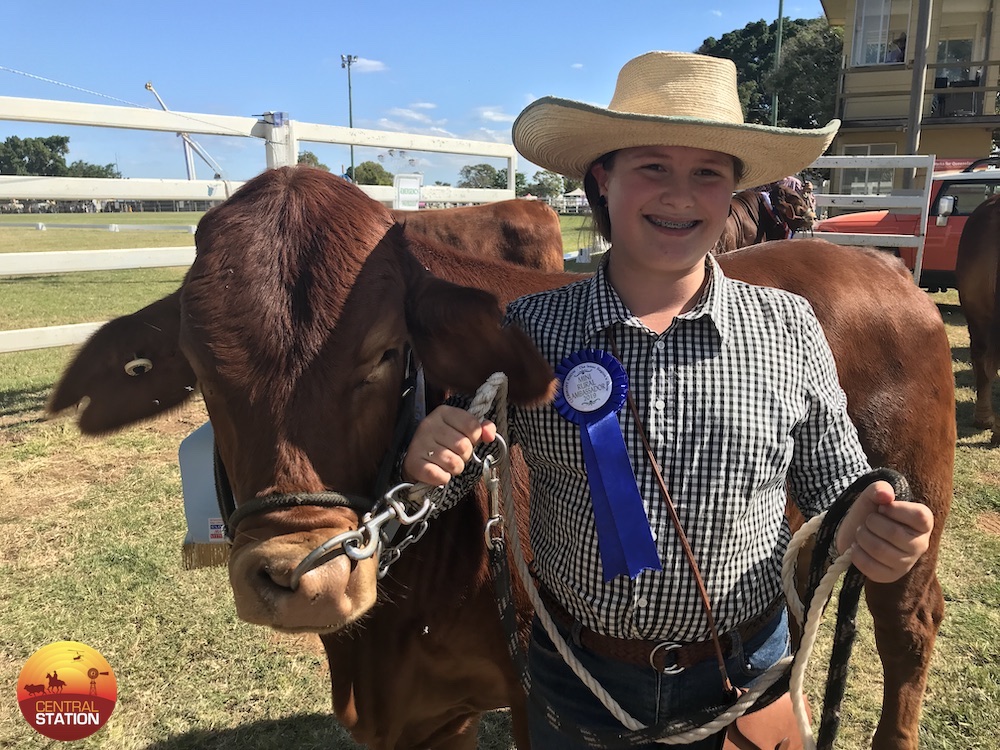 Zarah with her steer Sir Loin Steak that she took to the Clermont Show.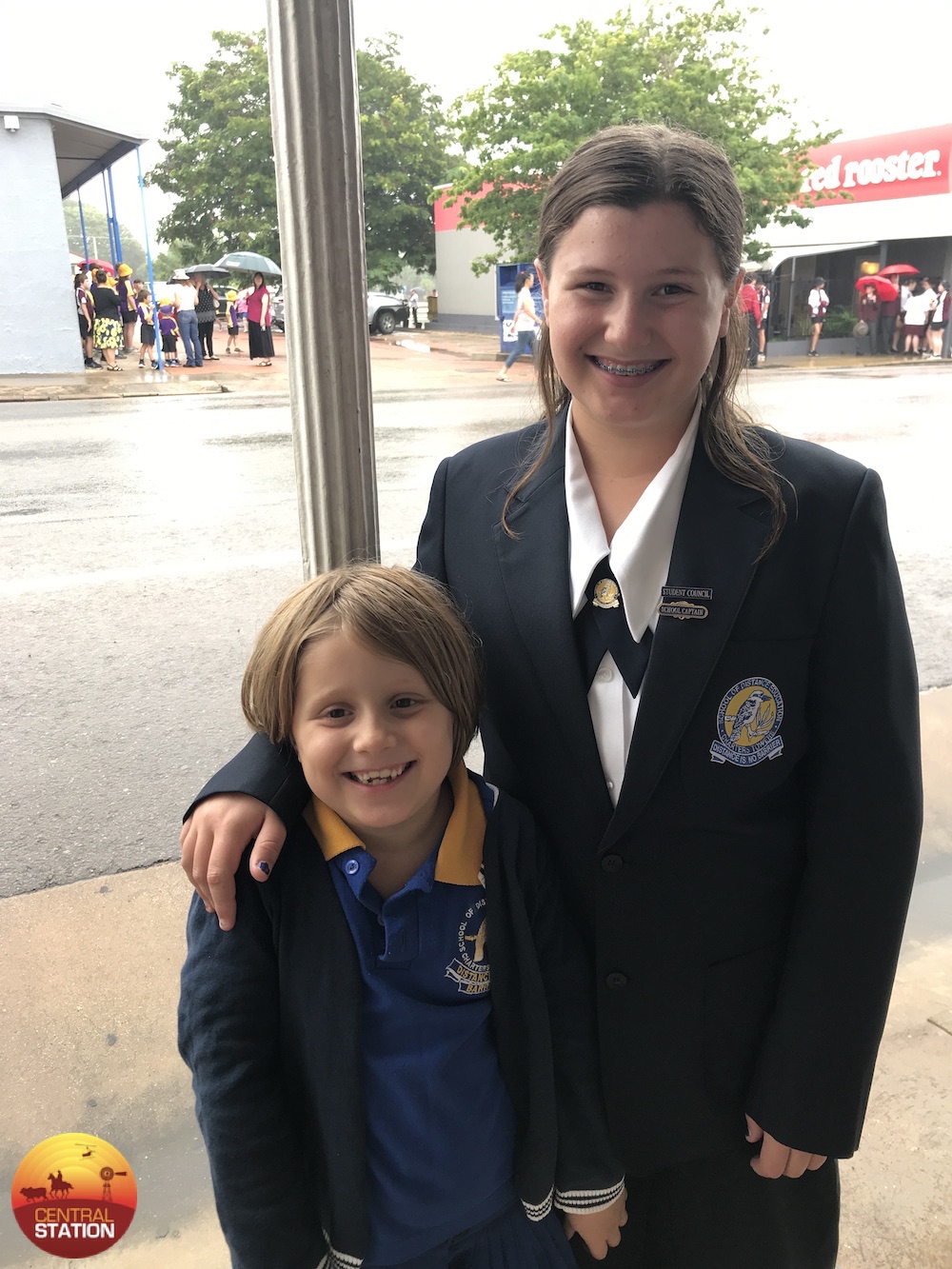 Zarah is one of the school captains at Charters Towers School of Distance Education this year. This is her and Addison attending the Charters Towers ANZAC Day parade.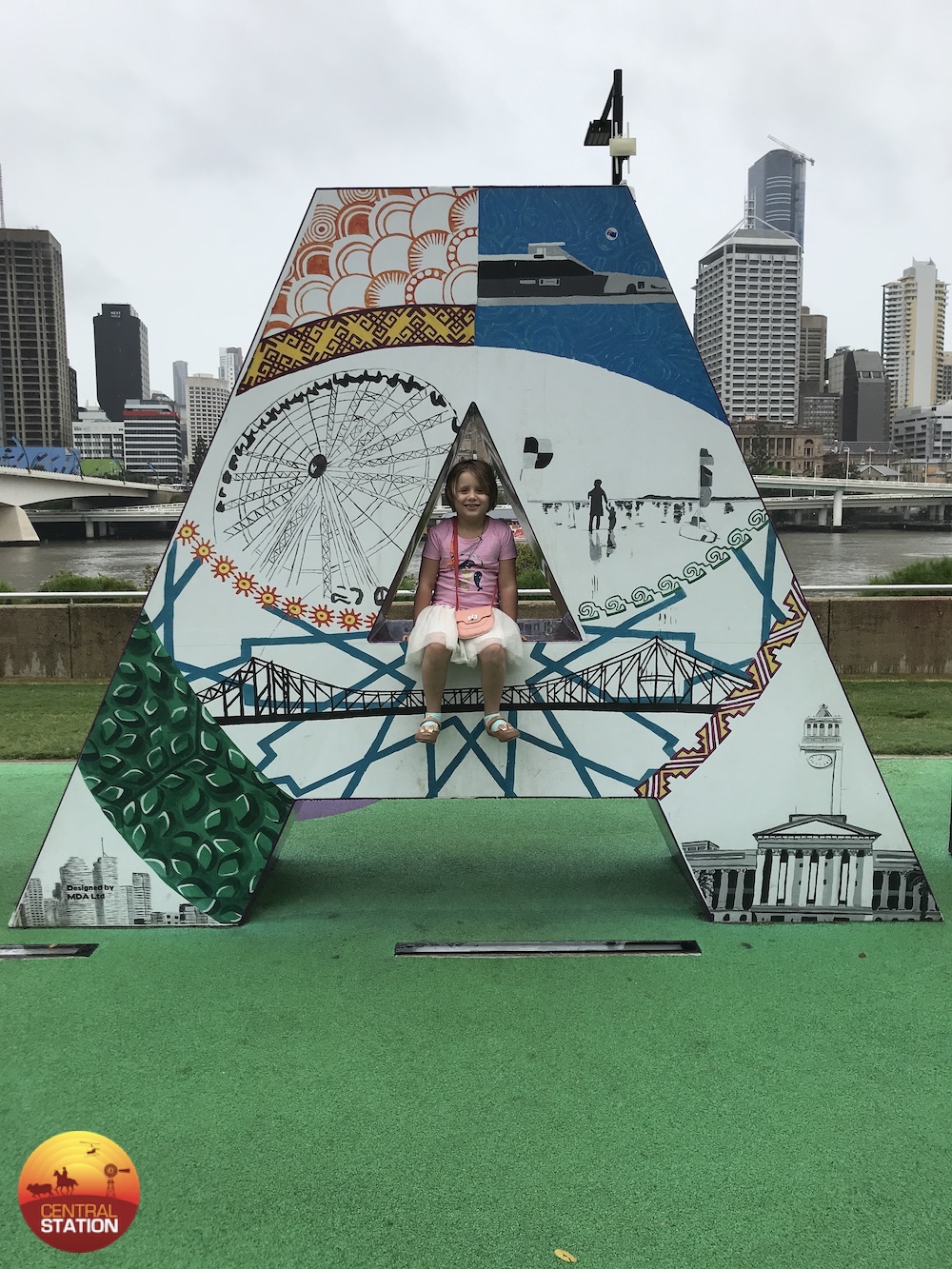 Addison in Brisbane (her first trip to the big smoke). We had our biggest fall of rain in 7 years while we were away and ended up not being able to get home for a bit.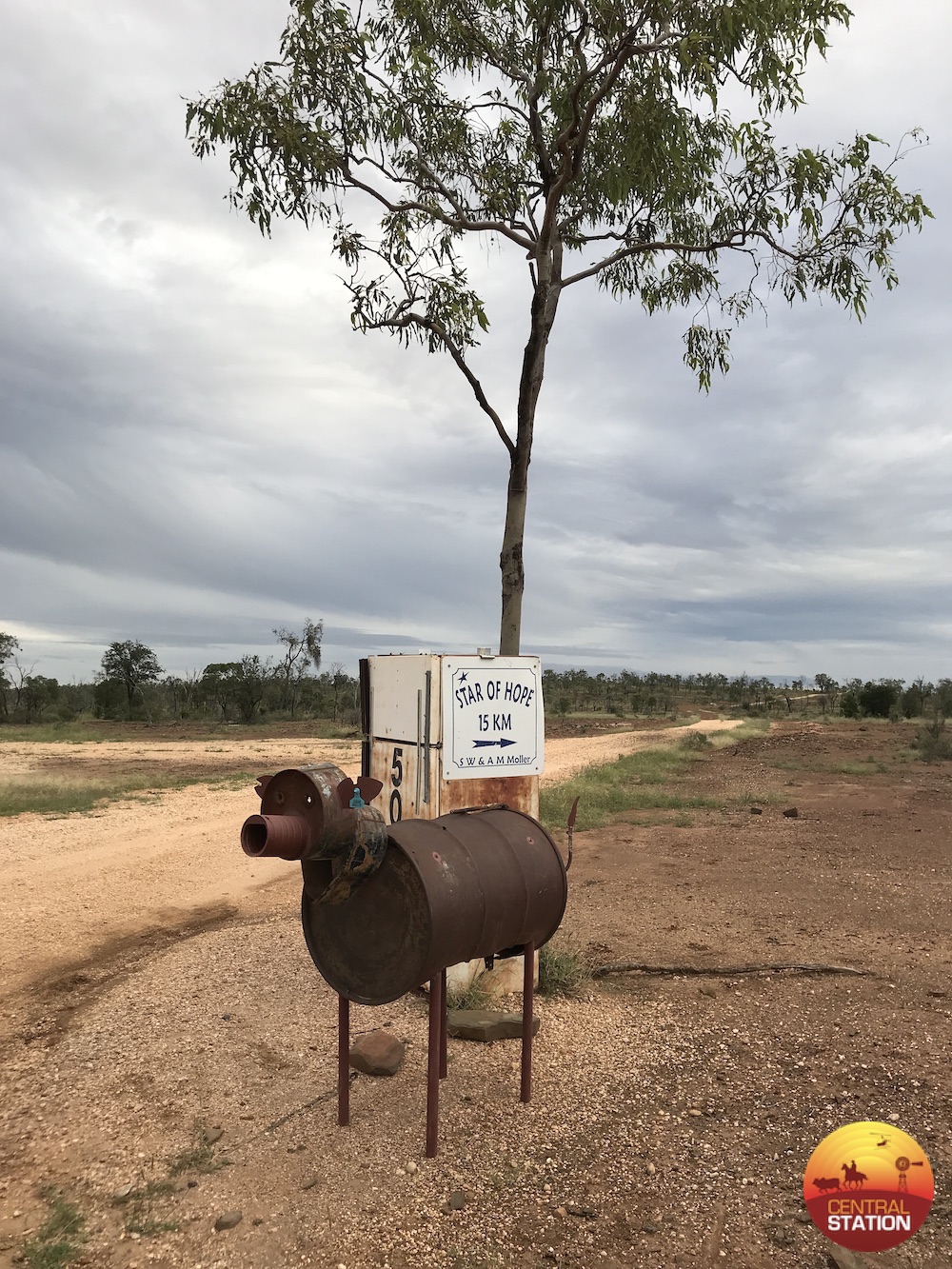 Zarah has learnt to weld in the past 18 months. She made a cow to preside over our mailbox.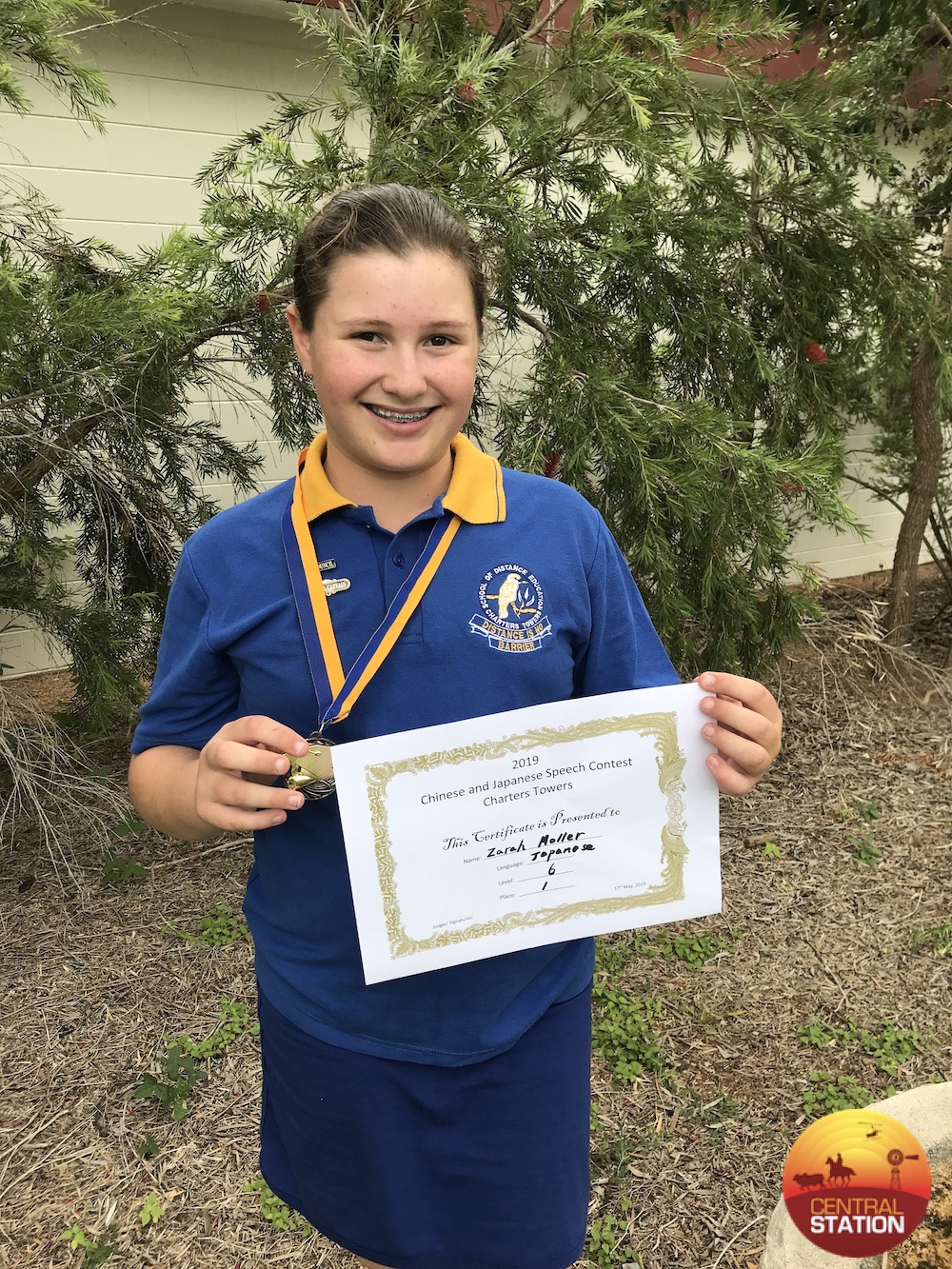 Zarah participated in the Charter Towers schools Japanese competition and won her division.
Comments