Written by Steph Coombes, Central Station editor
If I had a dollar for each time someone has said something to me along the lines of "That's so cool, I wish I could do that", I'd probably be able to afford to buy myself a station … or at the very least a new Landcruiser (ok, maybe a Hilux). When I first moved from Australia to America I swear I was having the same conversation with every second person I was meeting.
Someone would ask me about something I'd done (or was about to do) and tell me how they wished they could do the same (or something different, but just as far-fetched). I would suggest that they should have a crack at it, but they would end up giving me excuses as to why they couldn't. This wasn't just a common occurrence in the United States – I've experienced it all over the world.
I have, in my opinion, done a lot of cool stuff in my short 29 years. As I mentioned in my one of my blogs from last year, I don't think that what I've done makes me better or worse off than anyone else, it's all just a part of my story as "Steph". Plus, what is considered "cool" is completely subjective and lies in the eye of the beholder. Our stories are what we make them, and while mine looks like that of a nomadic gypsy wandering the globe, it's not necessarily better than someone who has spent their entire life in one place. But, back to the cool stuff.
People often ask me how I've done what I've done, so here it is:
Work hard, ask for what you want and then work harder.
Use your initiative and don't ever, ever, think that something isn't a possibility. If the opportunity isn't there, then it's up to you to carve it out. If that door isn't open, then find a window, air vent, or a doggy door!
Chase what you want and hustle hard.
I don't think any job I've had or anything I've done has come from responding to an advertisement. I've made a lot of things happen on my own. Don't underestimate persistence, hard work and good old-fashioned stalking (within legal limitations of course!)
One time when someone was asking me about how I'd managed to have so many neat experiences, I had a rare moment where I said something that actually inspired me, even though it was meant to inspire them. I said "If you don't like the cards you've been dealt, then reshuffle the deck".
I know, right? I felt pretty dang clever as soon as that line rolled off my tongue.
I should probably explain why so many people think it's fascinating that I've had some of the experiences I have…
I grew up in the suburbs of Perth. I don't have any farming family, and I'd never worked with livestock until my first year of university. I rode horses growing up, but it was in the English discipline, and the closest I came to farm work was riding around the stables on a quad bike with a bale of hay on the back (my friends and I thought we were so cool).
Fast forward 10 or so years (cue the impending mid-life crisis as I approach my 30thbirthday) and even I can admit I've done some cool stuff. I've worked on live export vessels, done work experience at feedlots and abattoirs in Indonesia, had meetings with State and Federal politicians, worked for industry lobby groups, lived in Canada and the United States, and photographed some of the biggest professional rodeos in the USA and a runway show at New York Fashion Week.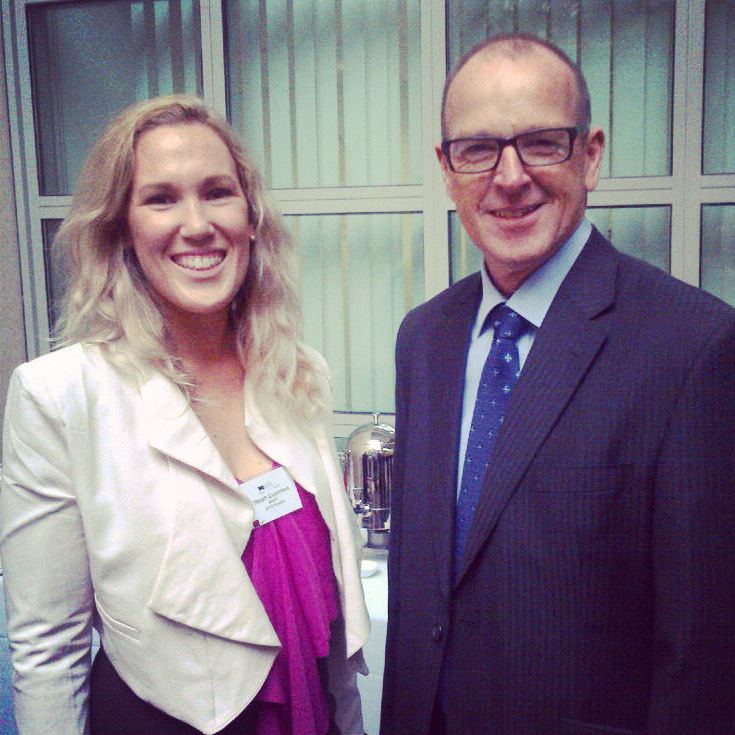 Probably not one of the most popular people in our industry, but what an opportunity to speak with the then Federal Agricultural Minister Joe Ludwig about the northern beef industry and importance of the live export trade, in 2012.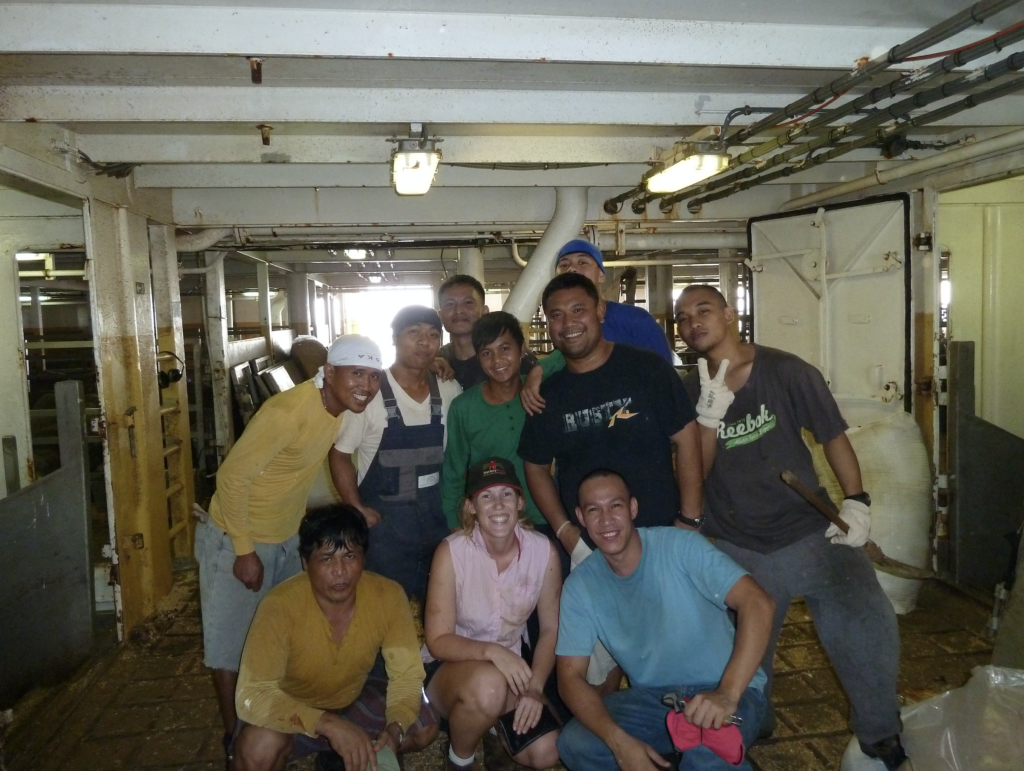 On the MV Ocean Drover, heading to the Middle East.
I can freely admit that sometimes there has been a bit of luck involved.
Some people describe luck as "preparation meeting opportunity" and I think it's important to recognise that we aren't just talking about opportunity here. We are all presented with opportunities every single day. Do we use all of them to our advantage? No. Why? Because, not all of them are relevant to us. But what about the ones that are? Is it because we aren't prepared?
So, how can we make our own luck? How can we be prepared for the opportunities that may come our way, or create our own? This is my advice:
The first memory I have of actively seeking out a mentor was when I was doing the live export on-board stockman's course in 2011. A man by the name of Boyd Holden was delivering the sessions on animal welfare and livestock handling. He worked in other countries to delivering training and education to the people who handled Australian livestock. I didn't even know this job existed, but I knew I wanted to do it.
After the livestock handling session everyone was on the bus heading back to the hotel, and I walked up and sat right behind Boyd. I can remember it so clearly. I introduced myself and asked how he got to where he is. Boyd mentioned a few things, and I was like "No, like, break it down for me. You did Rural Science at university, and now you work in Indonesia and the Middle East. How did you get there? What should I do?".
Boyd said if I was really keen, I could accompany him to a livestock handing school he was delivering in the Pilbara in a couple of months' time, which I committed to right there and then. In the years that have followed Boyd has continuously mentored me in animal welfare and livestock handling, and even counselled me through really difficult situations where I found myself working with people whose livestock handling skills definitely left something to be desired… even when I've been on the other side of the world.
Poor Boydy probably had no idea what he was getting himself into when I sat behind him on the bus that day. That was 8 years ago and he still hasn't been able to shake me.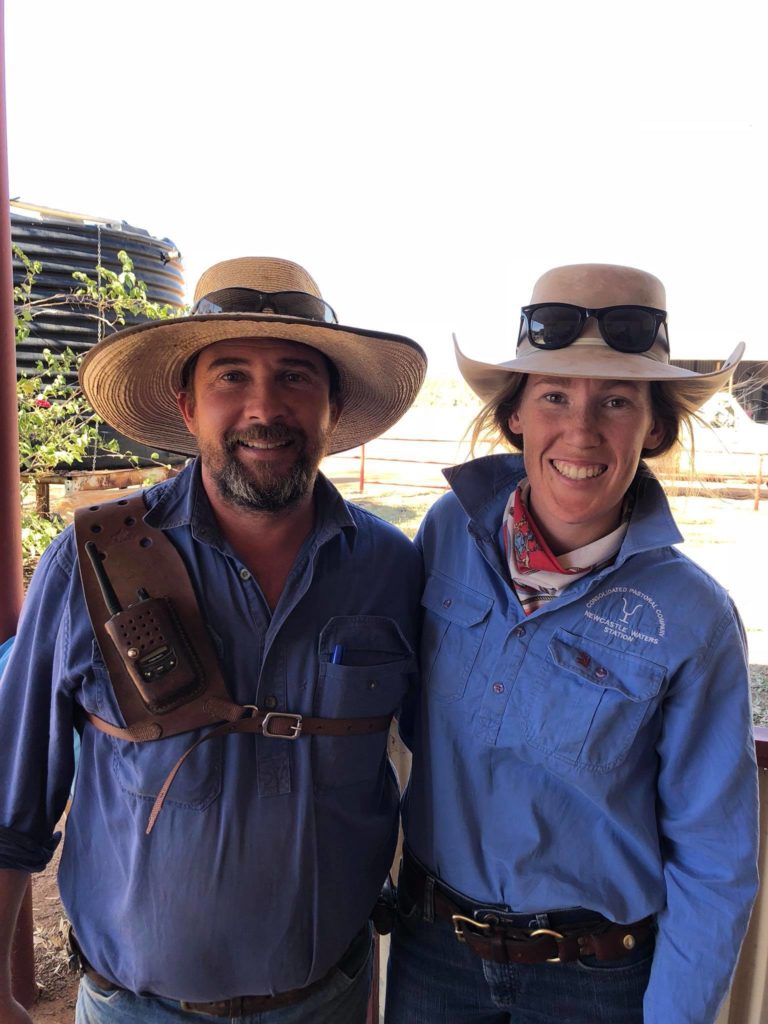 Boyd and I in 2018, 7 years after I first sat behind him on that bus.
I've got a small group of amazing people who have become mentors in different areas of my life: livestock handling, animal welfare, leadership, cattle production, extension, photography – you name it, and if I care about it and want to grow in it, I've found a mentor for it.
It's important to recognise that a mentorship isn't a one-way relationship. It's not just about what the mentor can give you, or what you can get from them. There's a difference between receiving mentorship, and just using someone for your own gain. Don't expect someone to just give you all the answers and hold your hand each step of the way. You need to bring something to the party and give back.
Ask, (they can only say no)
During uni, if I was running late to a lecture, I would absolutely not walk into the class once it had started – talk about an anxiety attack. I sure as hell wouldn't dare contact a person and ask them for advice or ask to work with them. I mean, what if they said no? Nobody likes rejection. Surely, I would die from embarrassment? How mortifying!
Fast forward, and now I have no issue walking up to anyone, introducing myself, and asking for an opportunity to spend time together in the relevant capacity (although sometimes I really do have to psych myself up). The same goes for cold calls. Cold calls are my speciality!
In early 2015, when I had barely been in America for a month, I googled J.D. Hudgins Brahman stud in Texas. I'd heard heaps about them (they're basically the royal family of Brahmans) and I really wanted to go and visit and maybe work with them. So, I made a call and asked if I could come and visit for a few days, offering to work in with whatever they were doing and help out. I ended up visiting a few times over the next couple of years and working for the company before returning to Australia. I had some pretty epic experiences, made amazing friends and consider the Locke's as family.
Asking for opportunities is something I've ended up doing a lot.
I once met someone who knew Dan James from Double Dan Horsemanship, so I asked if they would pass on his contact details. I can remember trying to psych myself up before the call, I was so nervous. Dan James is such an accomplished horseman! But, I hit dial and two weeks later I was driving from Wyoming to Kentucky to spend 10 days at the Australian Equine Performance Center.
How did I come to be in Wyoming? By making another one of those cold calls the year before asking if I could come and visit and see how they do things on their ranch. That phone call led to a few visits before I ended up working on that ranch.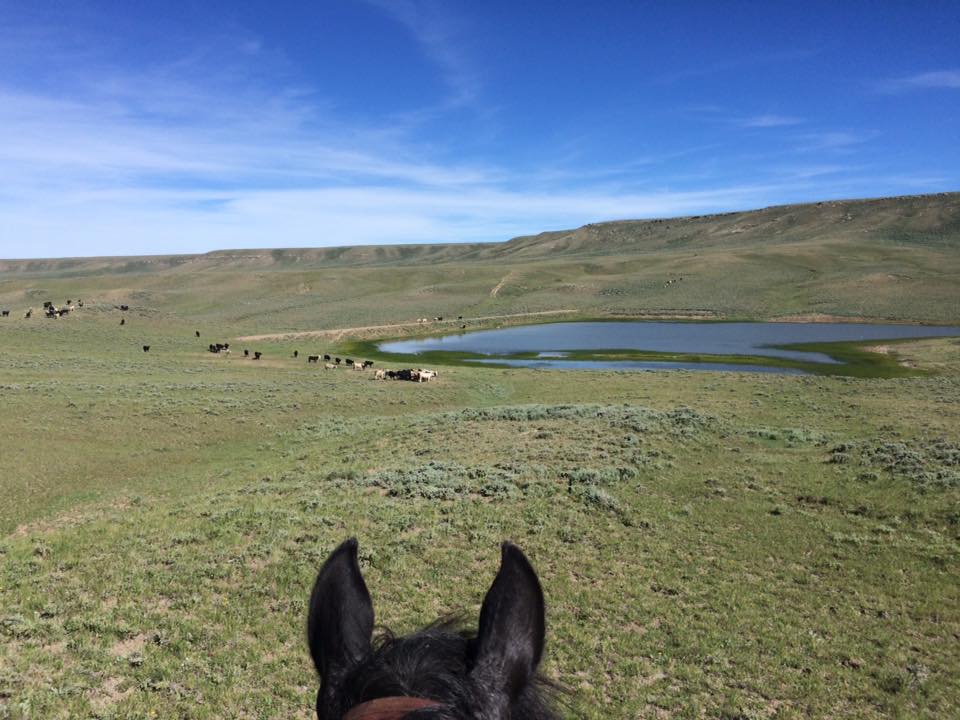 Mustering on a half-million acre ranch in Wyoming.
I could actually spend all day recounting the times I've done this. It's my MO.
You know what? Sometimes people will say no. The timing might not be right, or they aren't interested in spending time with you (because they just don't know how awesome you are). But, really, is someone saying "no" really the end of the world? The old Steph would have felt shame and rejection, and even quit the idea right there and then. Now, if someone says no, I thank them for their time, and go back to the drawing board to figure out how else I can make the opportunity come about. When I think back on the times people have said no, I realise they were just making way for better opportunities to come my way.
Be prepared to work for free, and at your own expense
You know how I said that I've photographed some of the biggest rodeos in North America? The Calgary Stampede, National Finals Rodeo, PBR World Finals, Rodeo Houston, World Championship of Timed Events …
Do you want to know a secret? Not a single one of those was a paying gig.
Not only did I not get paid, I had to pay my own way with regards to fuel/flights, accommodation, meals, taxis etc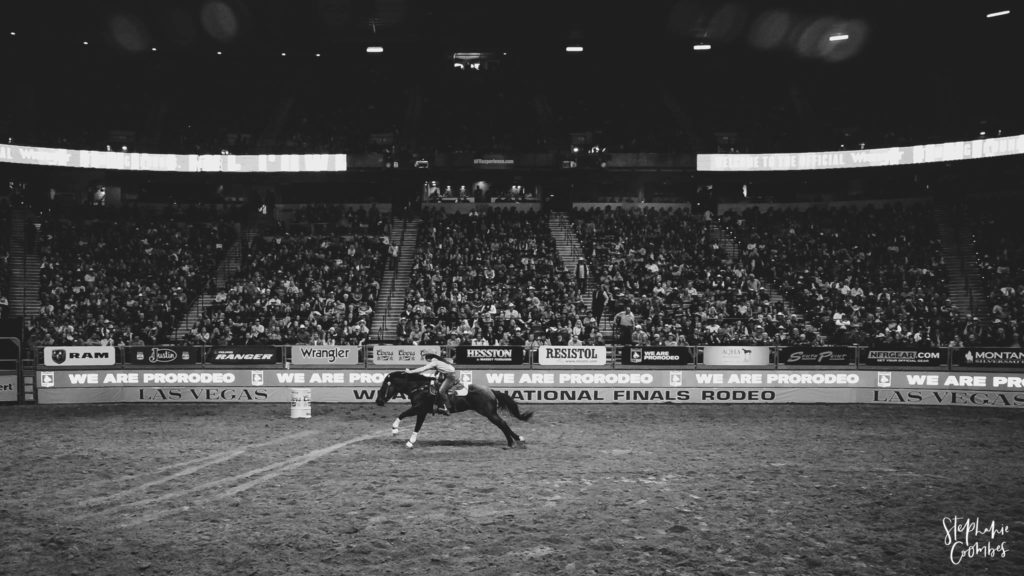 Photographing the National Finals Rodeo in Las Vegas, 2018.
Remember how I said Boyd had invited me to shadow him at a livestock handling school in the Pilbara? Yes, he invited me, but I was responsible for getting myself to Port Hedland which meant paying for my flights.
In 2012 I did another of those cold-calls and asked an Aussie living in Indonesia if I could come and spend some time in their feedlot and abattoirs. They graciously accepted my request, and before I knew it I was booking more flights.
To go to visit Dan James, I reckon I spent about $500 on fuel and lost two weeks of wages (at the time I was making like $1300/month). But mate, I got to watch Dan James and his staff train horses. I got to ride with them! I got to photograph them!
Yes, I have spent a lot of money to facilitate opportunities. Would I change a thing? Hell no.
A lot of the time I did this because I understood that I was seeking a learning opportunity, and the opportunity itself was more valuable to me than a wage.
There comes a time where you will be able to provide enough value that you will no longer work for free, and that time is different for everyone. I now no longer photograph rodeos for free – but that's because I have enough experience to deliver a valuable product to my clients, and a killer portfolio to show what I can do. I suppose the moral here though is to weigh up the costs and the benefits and decide what is right for you.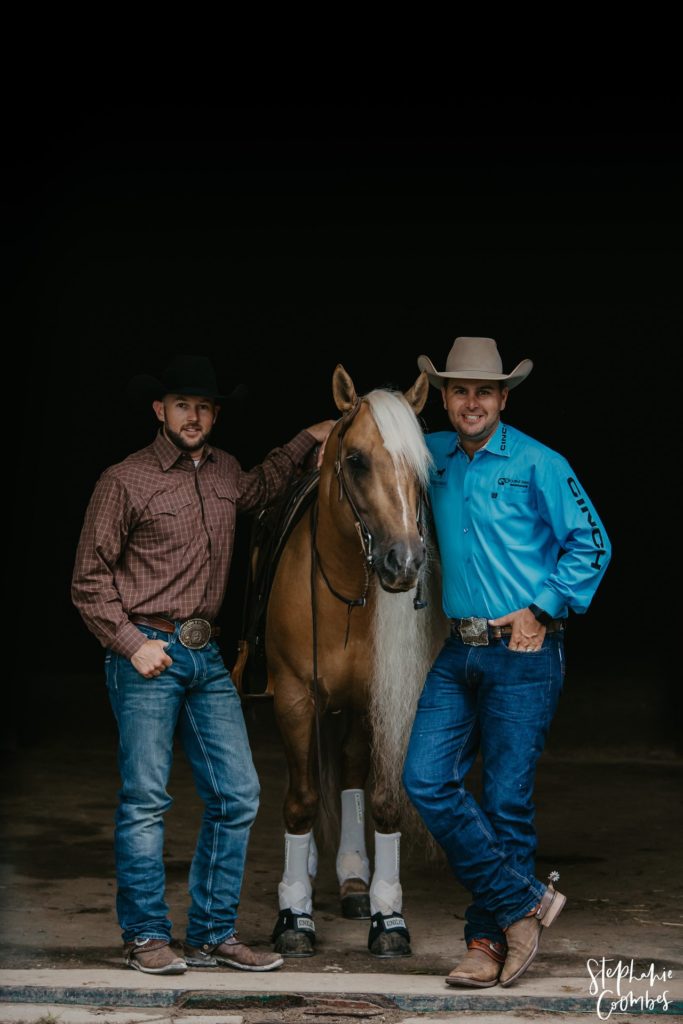 Photographing Double Dan Horsemanship.
This is fairly self-explanatory and comes back to being prepared for when opportunities come around. Yes, by all means contact people, seek out mentors, learn from others – but you need to do your own learning too. Read, watch, interview, google – whatever suits you. It doesn't have to be formal education, but that is definitely an option.
I have people ask me questions about photography all the time, and I'm happy to answer them. However, at some stage, you have to go and do some research yourself instead of just expecting someone else to feed you the answers. Problem solving can be daunting, but you'll be so much better off for it.
Don't play by someone else's rules
Ok, how do I explain this one without it turning into an essay?
Have you ever heard of social constructs?
"A social construct is something that exists not in objective reality, but as a result of human interaction. It exists because humans agree that it exists."
Basically, all of our social norms and rules are made up. Think about it.Here's an example I've just copied from google: "Countries are social constructs. Countries would not exist were it not for human interaction. Humans have to agree that there is such a thing as a country and agree on what a country is. Without that agreement, there could be no countries."
What I'm trying to say is that all of these "rules" that govern our lives are made up. Yes, some of them are for good reasons and are pretty helpful, but so many of them are prohibitive and constrictive.
After spending two years attending a number of the biggest Professional Rodeos in America and Canada (and even 2 New York Fashion Week runway shows) as an editorial photographer, I found that sometimes it's a case of 'It's not what you know, but who you know'.
I used to wonder from time to time if I'd done something wrong by jumping the queue and not spending years perfecting my technique at small-time local rodeos 'earning my dues'. The first rodeo I ever photographed was a televised PBR event. I got there because a friend of mine worked in rodeo media and let me apply for credentials under his business. I mean, if that's not jumping the queue then I don't know what is.
But, I reckon life is too short and sometimes you just have to take the opportunity right in front of you, even if you haven't gotten there "the right way".
Don't let someone else's rules get in your way. Of course I recommend sticking to the big rules (aka the law), but everything else is fair game.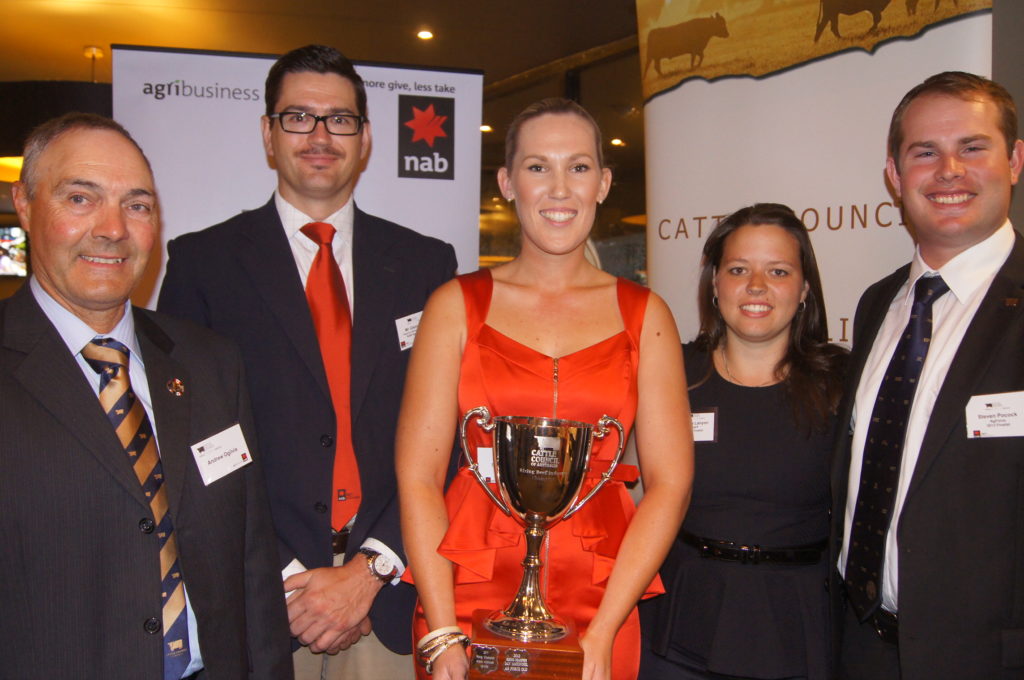 In 2012 I was awarded the National Winner of the Cattle Council Rising Champions Initiative. This is the girl who was consistently told that she would never have anything to contribute to the cattle industry because she didn't grow up on a farm.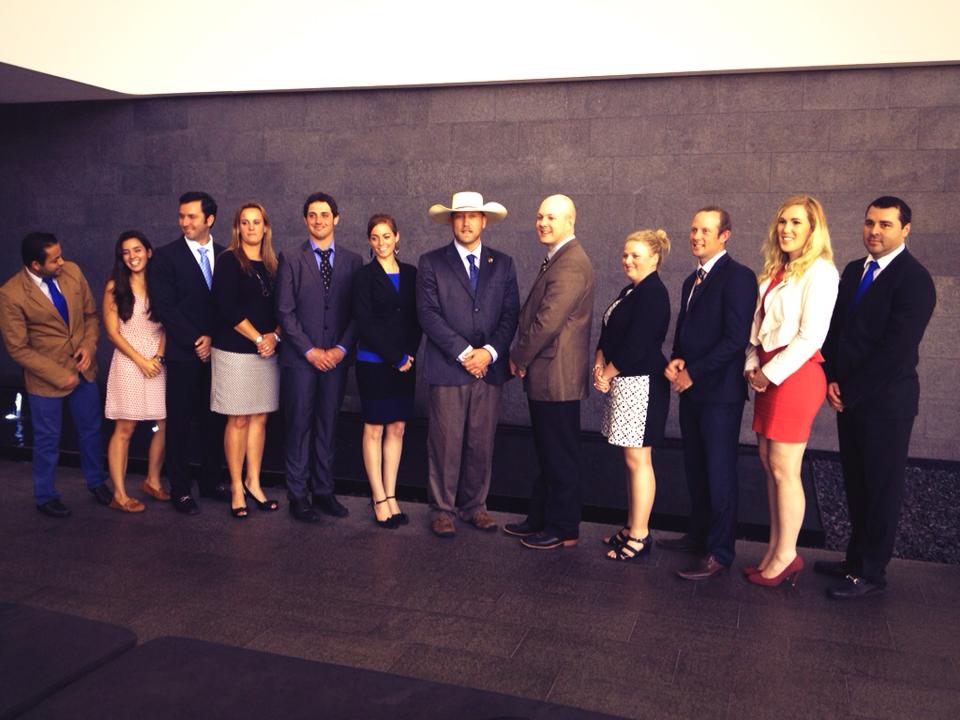 Representing Australia at the 5 Nations Beef Alliance Young Ranchers roundtable. Not bad for a girl from the suburbs.
Just do it, you might only get one chance
In 2017 I was working on a ranch in Wyoming, USA. Even though I had been riding horses since I was 6, I had never actually started/trained a young horse before and jumped at the opportunity to do so. I ended up with a tricky young mare and made a lot of phone calls and sent videos over Facebook messenger to a horse trainer I knew from back home in Australia. I was so appreciative of his guidance from the other side of the world and said to him, "When I get back to Australia, I'm going to come and work for you for free when you do your run of station horsemanship schools! I'll help drive the truck, tack up your horses, and bring you beers if you let me watch and learn from you!".
When I returned to Australia, I did get back in touch with him about coming on the station school run. However, I ended up freaking out about being in my late 20's and not having a "real" job or some completely arbitrary amount of money in the bank and as a result I took a temporary job up north. The job was ok for a while, but I wasn't happy there and knew it was time to leave. I knew that it was better for me to go and swag it at friend's stations while looking for the next opportunity than stay in a place where I was unhappy just so I could receive a pay check.
On my last day of work, I found out that the horse trainer I had planned to work with had passed away in an accident. Needless to say, I was gutted. Gutted to lose a mate and a mentor, and gutted to realise that my own short-sightedness and the pressures I had put on myself to have "X" by age "Y" had meant I would never get the opportunity to do something I really wanted to do with this particular person.
We only get one go-round in life. The chances you get today may not be here tomorrow, so make the most of them while you still can.
All I can say is "have a crack". Be patient and persistent.
As Mark Twain so famously said: "Twenty years from now, you will be more disappointed by the things you didn't do than by the ones you did do. So throw off the bowlines. Sail away from the safe harbor."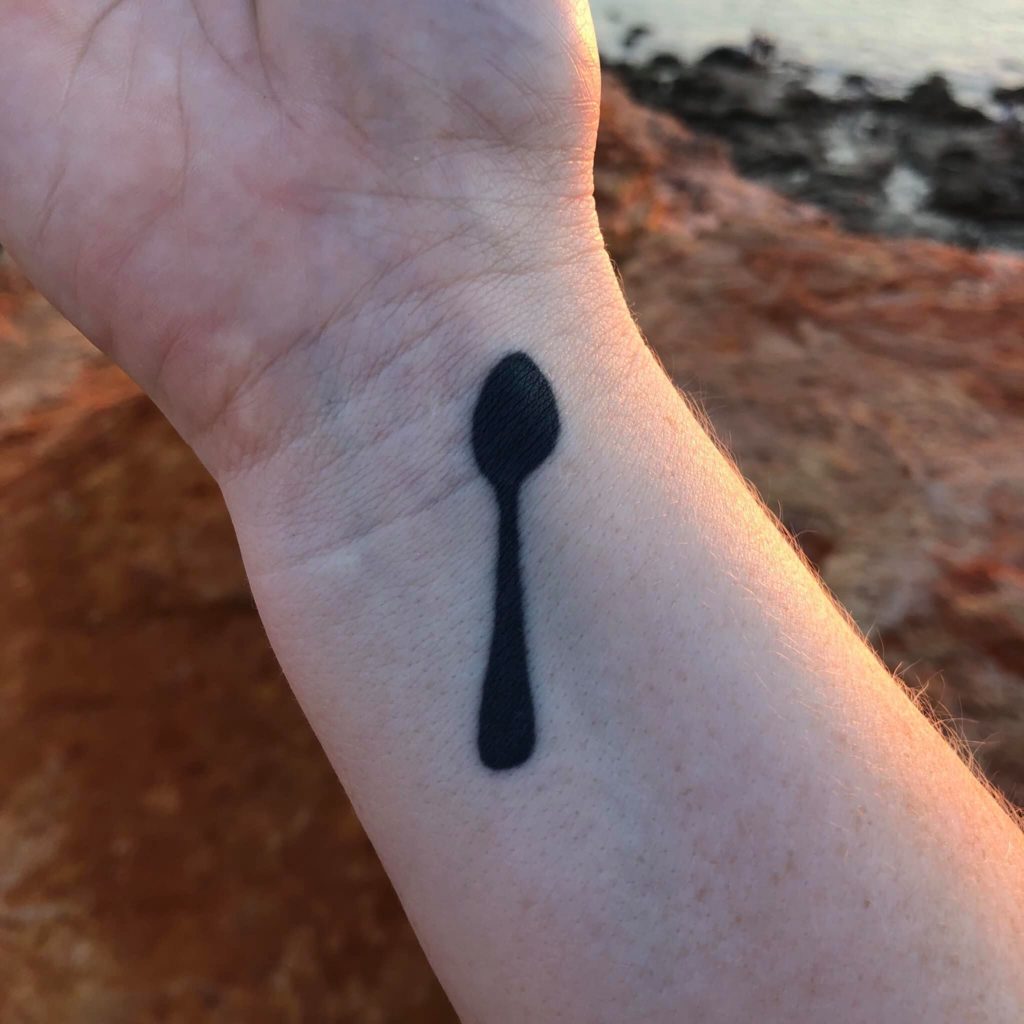 A spoon for our mate "Spoon". I had always said I would only get tattoos in places where they were easily covered up. But, I decided I needed a daily reminder of what the limitations and pressures I put on myself cost me.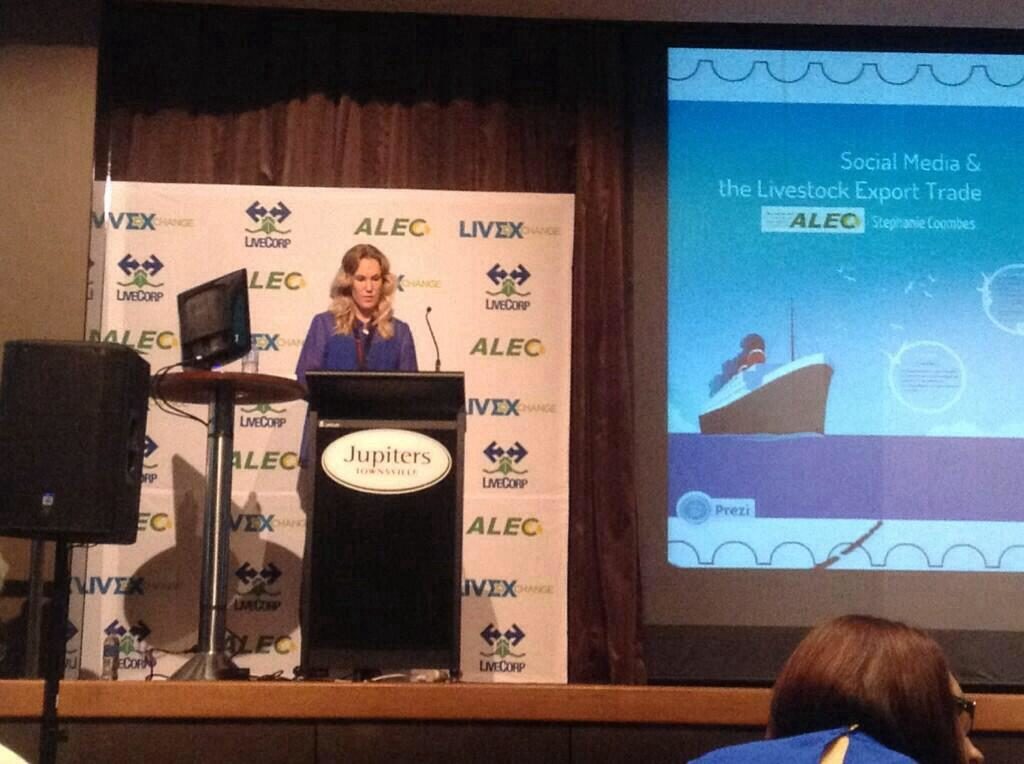 How did this city girl with no background in agriculture end up speaking at the Live Export industry conference? If I'd listened to all the people that told me I'd never be good enough to contribute to that industry I would never have made it to that stage.
Comments