Host: Anna Plains Station
Written by Camilla Drema, Domestic
Looking at the city landscape before me; a beautiful skyline with some teetering skyscrapers, I realised this place had become my home away from home in just 8 short months. And you didn't just leave home before you were ready… Enter Anna Plains Cattle Station.
When I had initially stepped off the plane in Melbourne August 2018 with my one year Working Holiday Visa, my 24 year old self was craving another adventure. I didn't see myself staying for longer than the one year, I had my heart on other countries. Canada, New Zealand? It didn't really matter. I would go with the flow.
A blink later and it's almost 6 months into my first year Working Holiday Visa. Between working hard, partying most weekends, and throwing myself into everything Melbourne offered (mainly food and fitness) I couldn't believe that time had gone so quickly. I was anxious to stay. I began asking friends and friends of friends for contacts. I already knew some typical routes: fruit picking in Queensland, or packing garlic in Mildura (no thanks) but I wasn't sure that was the experience I was after. A work friend ended up saving the day with a family friend contact who owned a cattle station in Western Australia. Initially, I was told the crew was full but then received another message a few days later saying they might be a homestead opportunity- yay!
This is where Helen, Anna Plains' manager… AKA Mrs Boss, and I first spoke. She answered all my questions.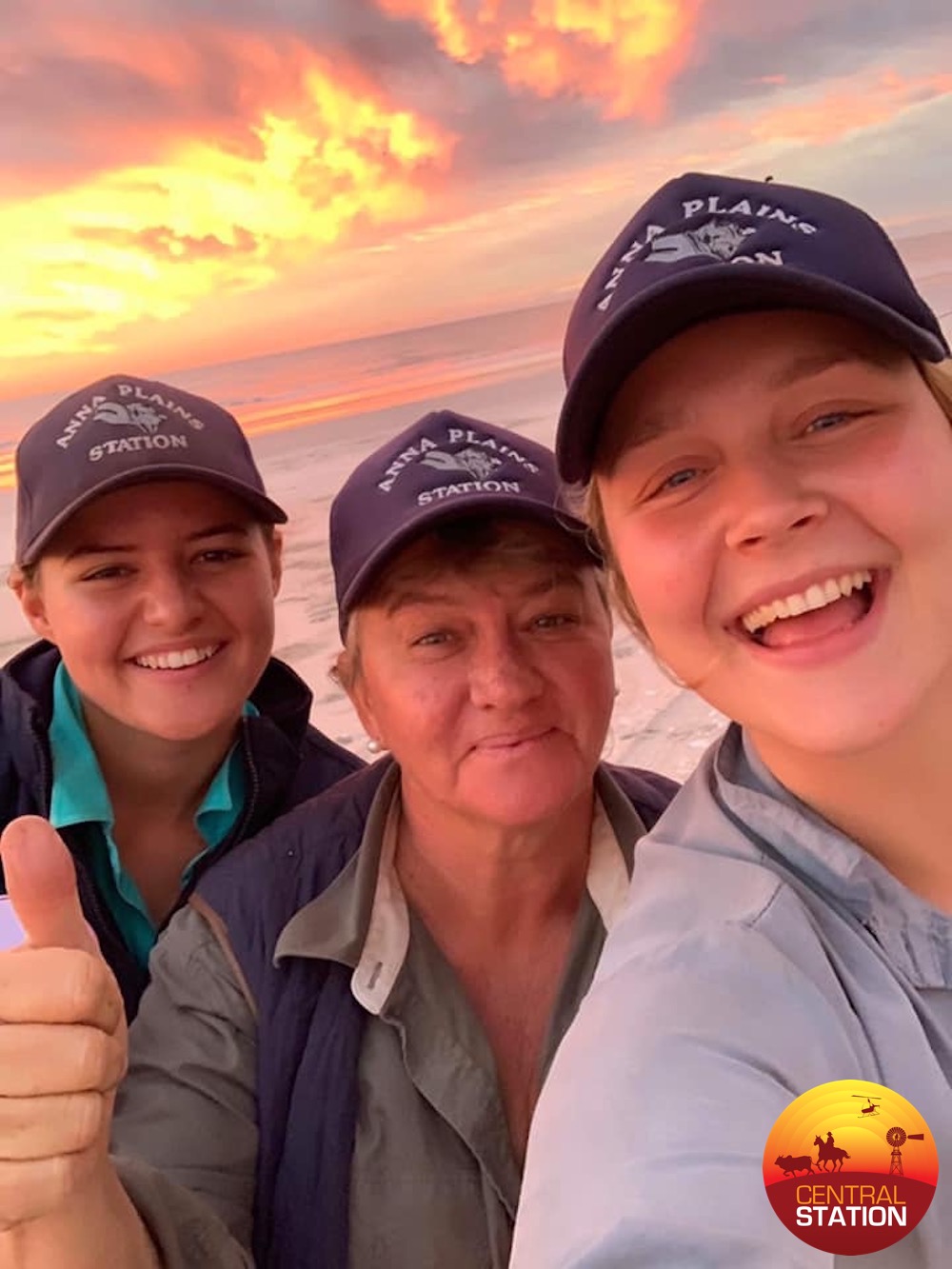 Mrs Boss (centre).
The job would be slightly different – while I would be based near Broome, WA on a cattle station, I would be working primarily on the homestead looking after the owner – an 89 year old man who was mostly blind and hard of hearing. My main role would be to look after him alongside gardening and homestead duties.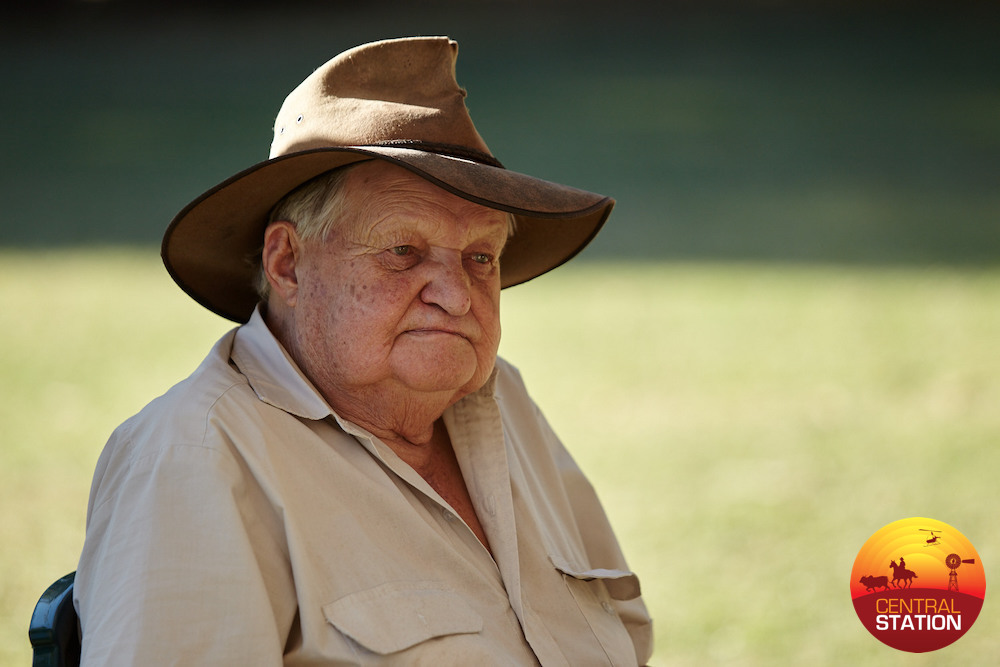 John Stoate (owner).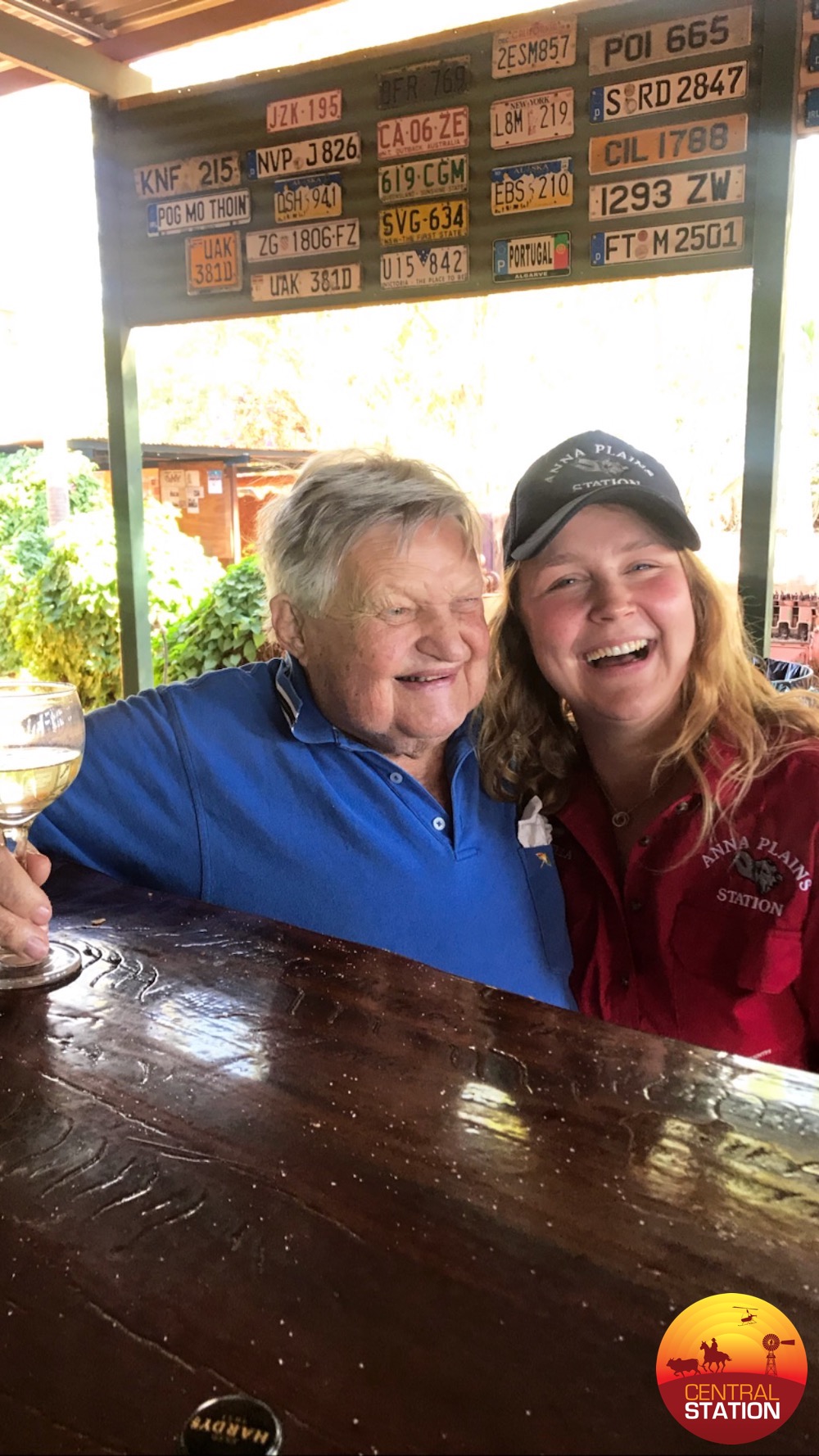 John Stoate & Camilla.
Pros? I would get my 88 days straight away and in time before my first year visa ended. I would experience Broome and possibly WA. I would get the "different" experience I craved.
But…
It was in the middle of nowhere, 250km from Broome. Where I knew no one. I wasn't going with any friends (my Irish friends really wanted me to go to Queensland). There would be no backpackers like me there. I had no idea whether I would fit in… would I even enjoy this kind of remote lifestyle?! Despite my Dad's best efforts to take my brothers and I camping, fishing, and infuse anything countryside, I was a born and bred city girl.
The decision was scary. I spent days mulling it over. I brought the topic to anyone who would listen. It was one Friday night where my Melbourne friends and I talked all night about it over glasses of wine and slices of Mango & Passionfruit Cheesecake… "Camilla, just do it."
"Sod it" I thought! I knew I wanted something completely new – something authentic, something different, something where I would be completely out of my comfort zone.
And completely out of my comfort zone is what I got.
From the minute I was picked up by Helen, David and John in Broome, I was completely submerged into a whole new lifestyle. I found it slightly difficult to follow conversations: along with new words like 'Feed', 'Deadly, 'Righto' and 'Yarn' there was all the cattle station lingo.
7am wake ups were the new lie in. Cooking dinner for 20 was initially terrifying but soon became a breeze. 4ams were my new wake up reality. Feeding calves were no longer scary. Country music totally had its place. I could make awesome pies with leftovers.
There were such things as wild camels and horses. Wines by the bottle were all too easy (I guess this wasn't new knowledge!). Animals could actually hurt you here. Stunning sunrises and sunsets were an everyday expectation (and reality). Putting on weight was inevitable (but YUM the food was good).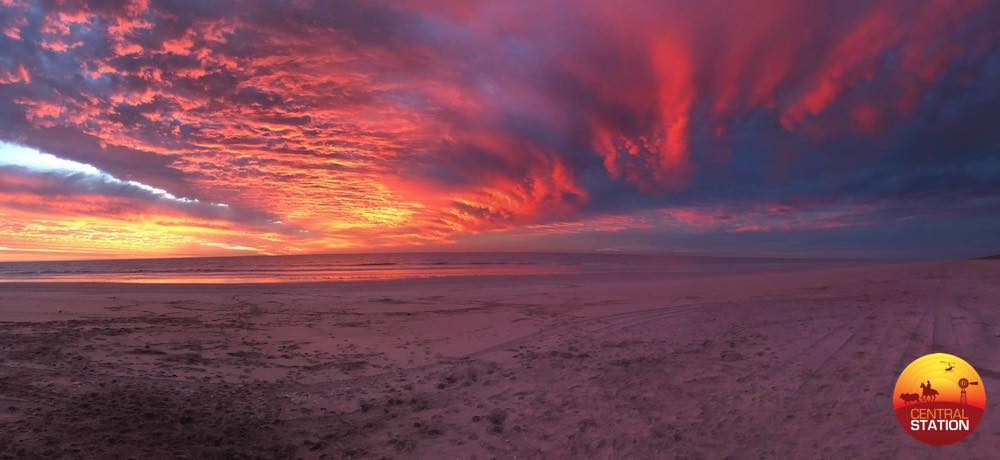 Sunset.
You never wear just one hat either and life at Anna Plains is all about being able to be open to wearing different hats. I was never just John's carer, or the cook, or a station hand. You always had to be ready to throw yourself into it all, but that made it all that much more fun.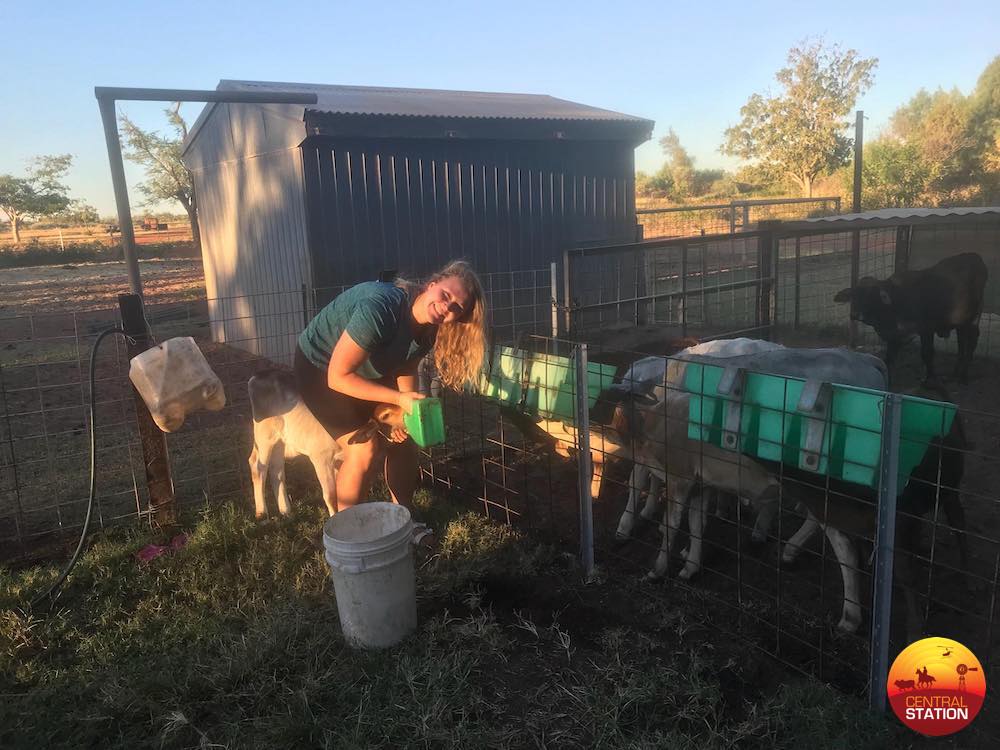 Calf feeding time.
I can safely say, I never thought I would get an experience like this, but it was one of the best things I've ever done. I miss the crew, the Plains and the family everyday and am hugely grateful to everyone I met during my time there.
So, if you're tossing up on the decision on whether you want to stay in Australia for your second or third year Working Holiday Visa (TRUST ME, YOU DO) or deciding whether you should experience life on a cattle station in the Outback, I would whole-heartedly say to go for it. You never know how much you might enjoy it.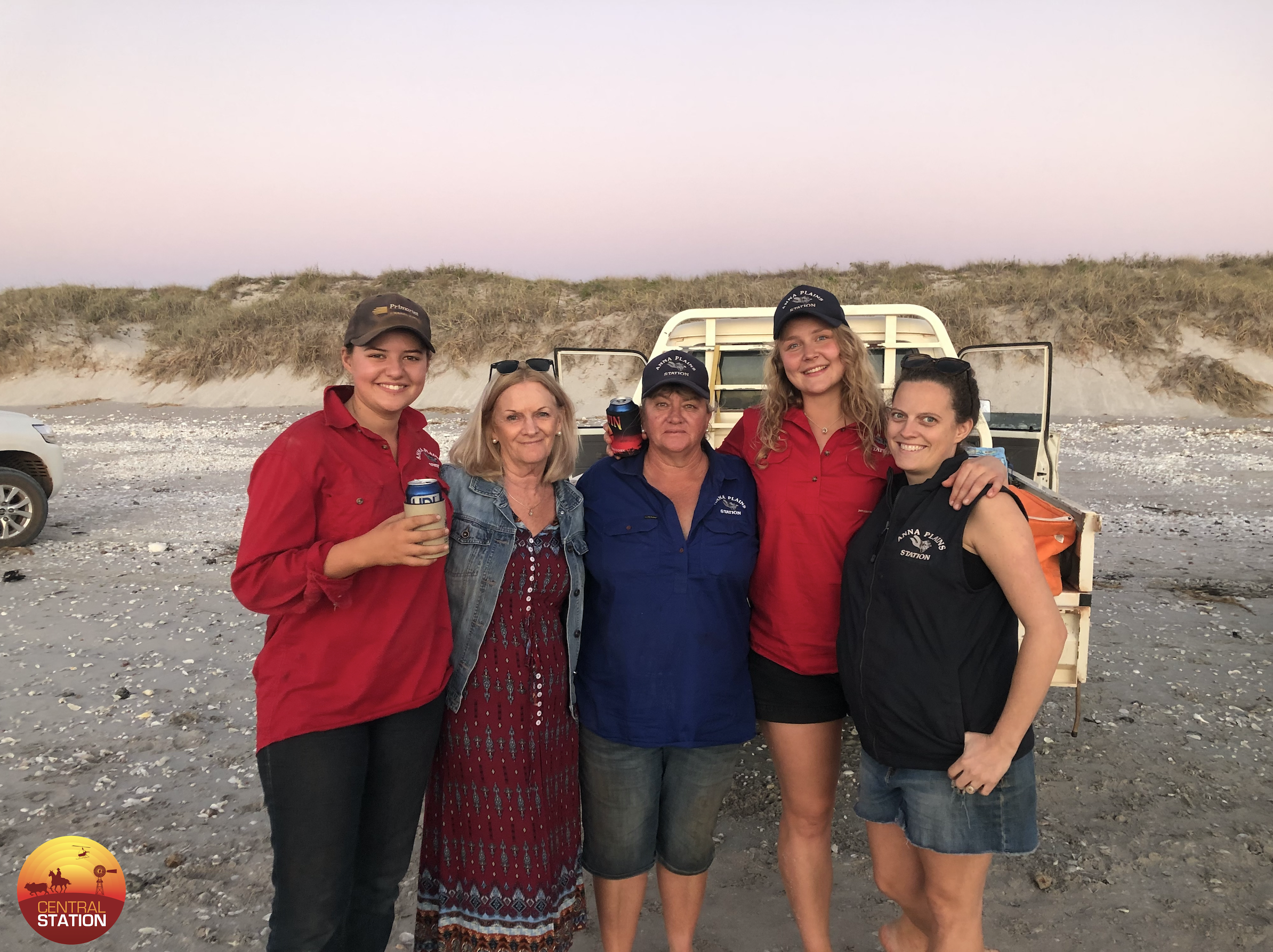 Crew Drinks on the Beach.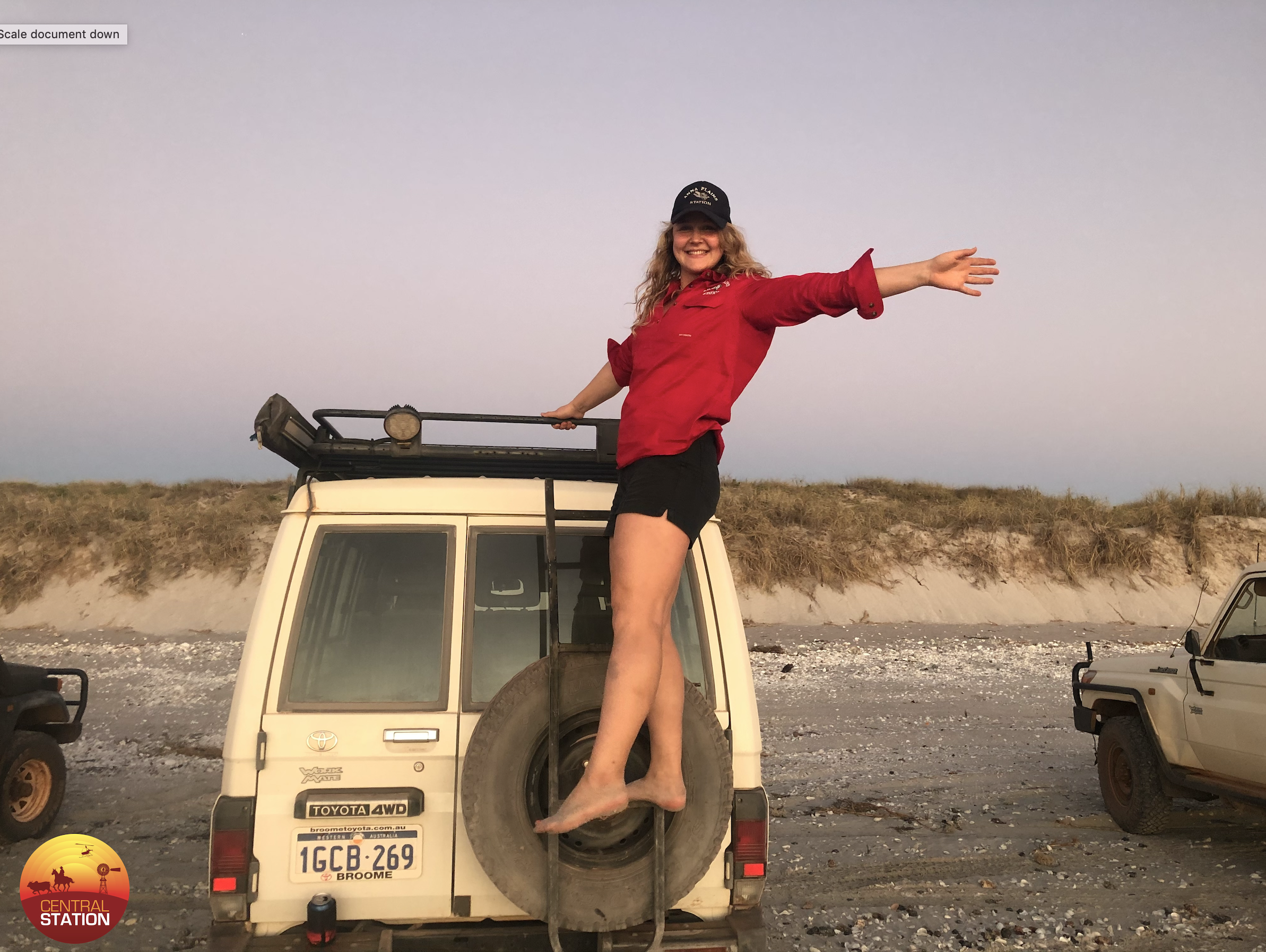 Farewell Anna Plains.
Comments