Host: Yarrie Station
Written by David Drexel, Stationhand
You know is not going to be easy to be in the Pilbara for a mexican when he finds out that they call avocados an "avo" and after 3 months thinking that they were all speaking every day after lunch time about that "Avo", he realizes that they call the afternoon "ARVO". Or when he heard that they were having steak for "tea", and he thinks: "Hmm they must be really into steak if they are having it at tea time".
I have to say that this experience at Yarrie Station is a journey, not a trip. A trip is predictable. A trip is boring. But a journey has all kinds of discoveries, doesn't it? You never know what are you going to get. So I'll tell you some of my discoveries out there!
For a start, I thought I was going to live a very "different" experience from what I'm used to live in the city, and I ended up living like a true Australian for months! You know, 5:00 a.m. starts so you can stop at 9:00 a.m. and have some "smoko" even though Stue, the chopper pilot, asks me in my first working day: "Hey Mexico, you're having smoko?" and I said: "naah, thanks, I don't smoke". "Ahhh, so you will be hungry today then!" he said. Well, that's how I learned not to forget my lunch again. And all of a sudden, smoko became the best part of my day, and I have to say that it was dangerous once they introduced me to the Vegemite; I think I know how I am going to spend my 25kg luggage on my flight back to Mexico.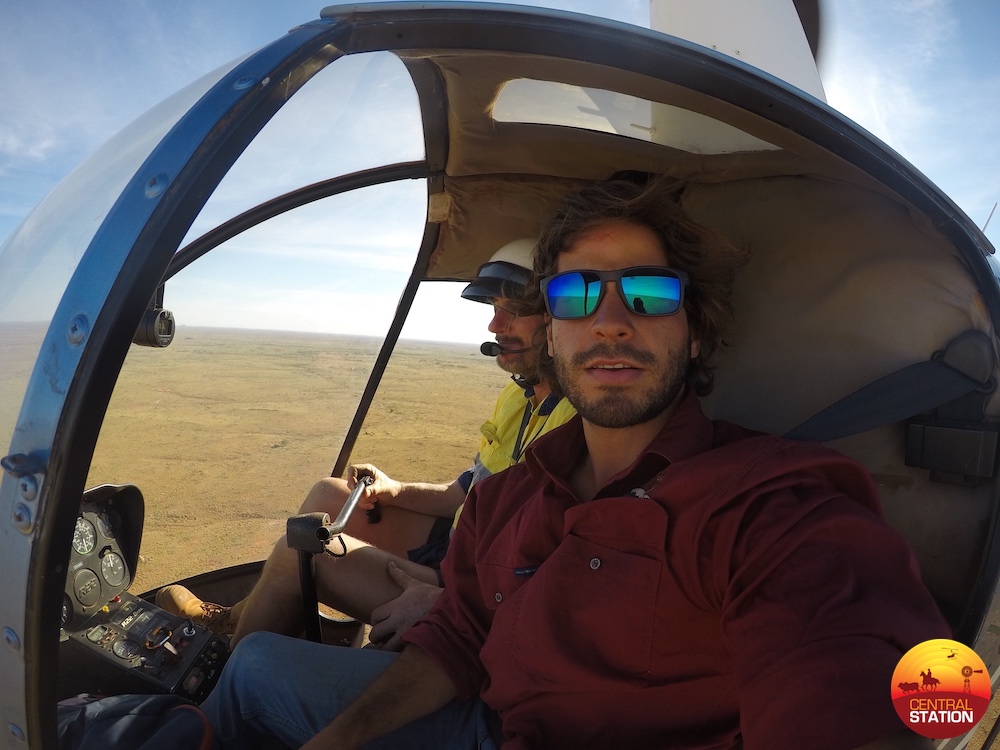 My first chopper ride.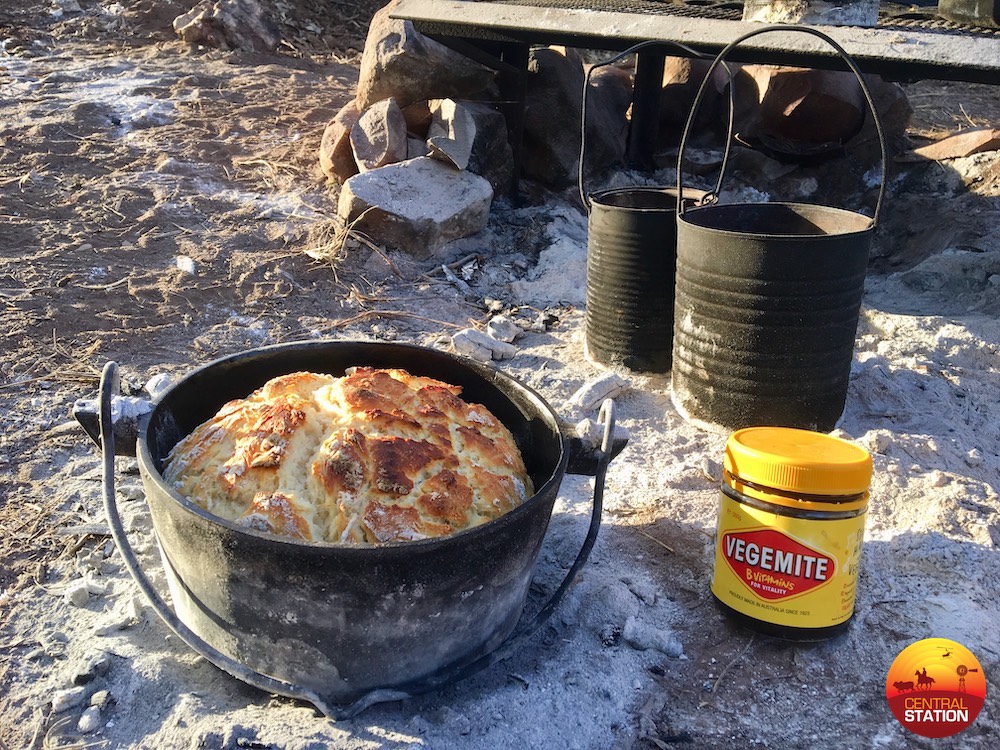 Stop. It's 9 am. It's smoko time.
Also not knowing what kind of "camping" I was going to get myself into, until Annabelle introduced me to the "swag", best thing isn't it? Unrolling it under the stars after having a long day, good beer with good mates and the best beef ever? I also thought I was going to make good international friends, and I ended up with a family! I counted the hours I spent with them at Yarrie Station and they are the second people that I have spent the most time with after my family; I thought I was going to live a "cowboy experience" and I ended up having a life experience, when you live in the outback you learn more than one thing every day for sure. If it is not how to fix a tire, you learn not to take naps when you are mustering.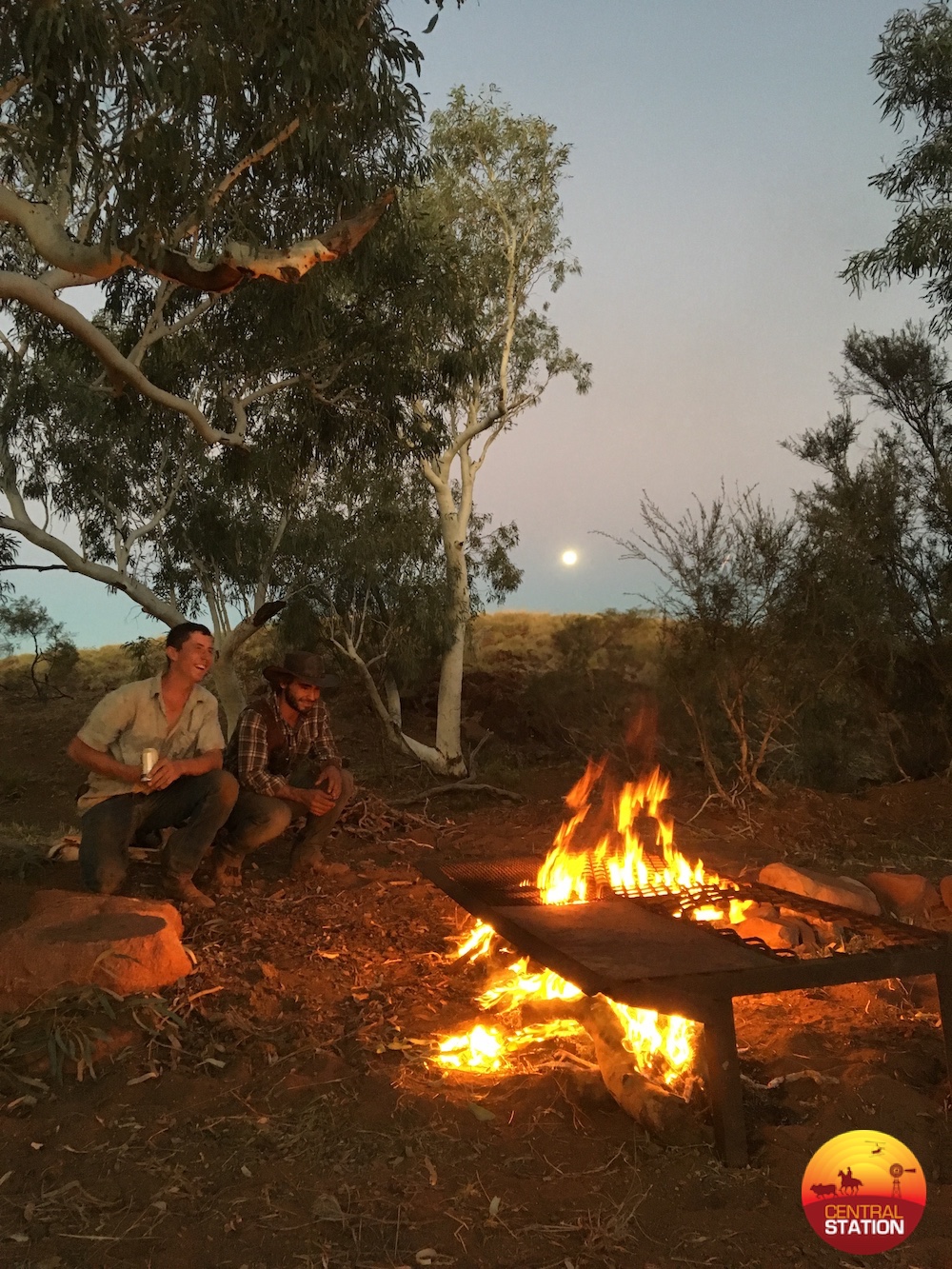 Beer O'Clock.
So to all the people back home that ask me: "But what exactly you do in Australia, in the middle of nowhere?" Well I have to say that it's something that words are not able to explain, because it's always different, it's always something to learn about. It's always something to enjoy, it's always something challenging, it's something that will take you out of your comfort zone. It's something that it's going to make you grow, it's something that you will probably get a nickname out of, (believe me I have 17 nicknames so far). It's always something surprising. Mate… it's living in the Pilbara!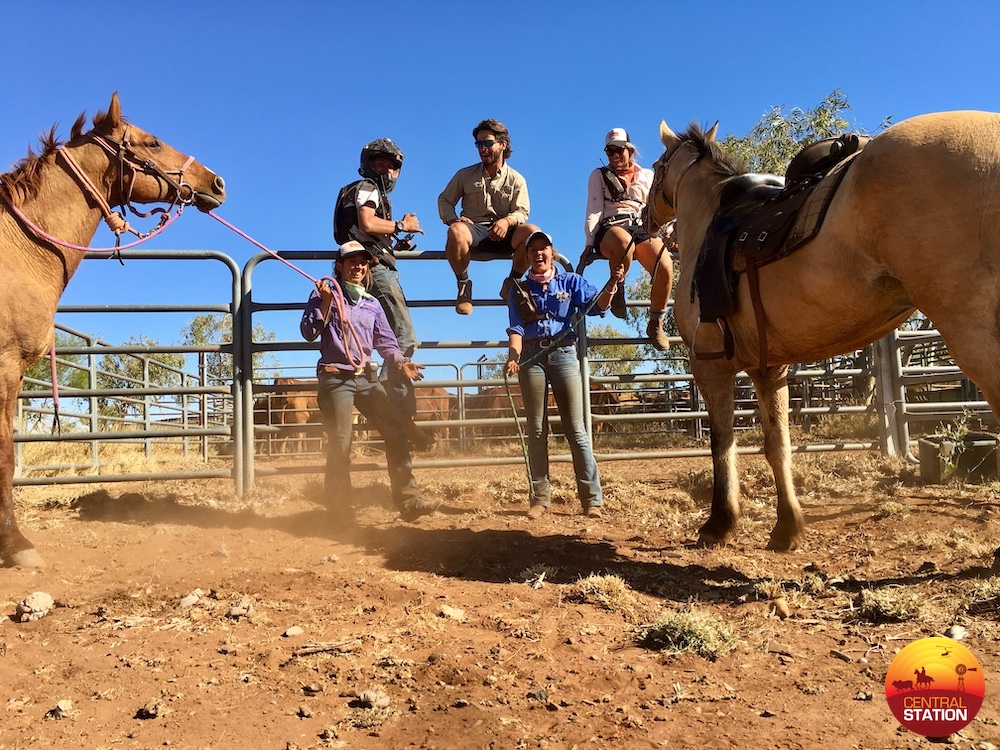 My first muster.
After this journey, I have to say that it's a "must do in life" to live in a cattle station, because it makes you appreciate and learn a lot of things that will be very helpful for your life in the future. So what a better place to do it than Yarrie Station!?
Just if you go to Yarrie Station just remember this: Don't ever ask what's for dinner, cause you know the answer: it's BEEF!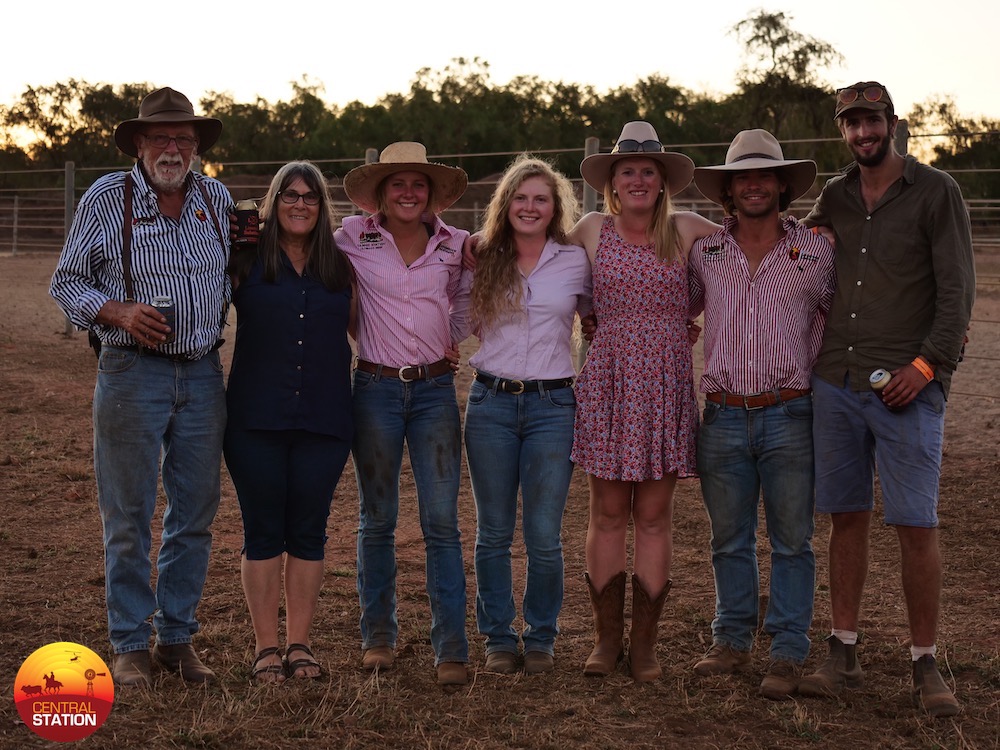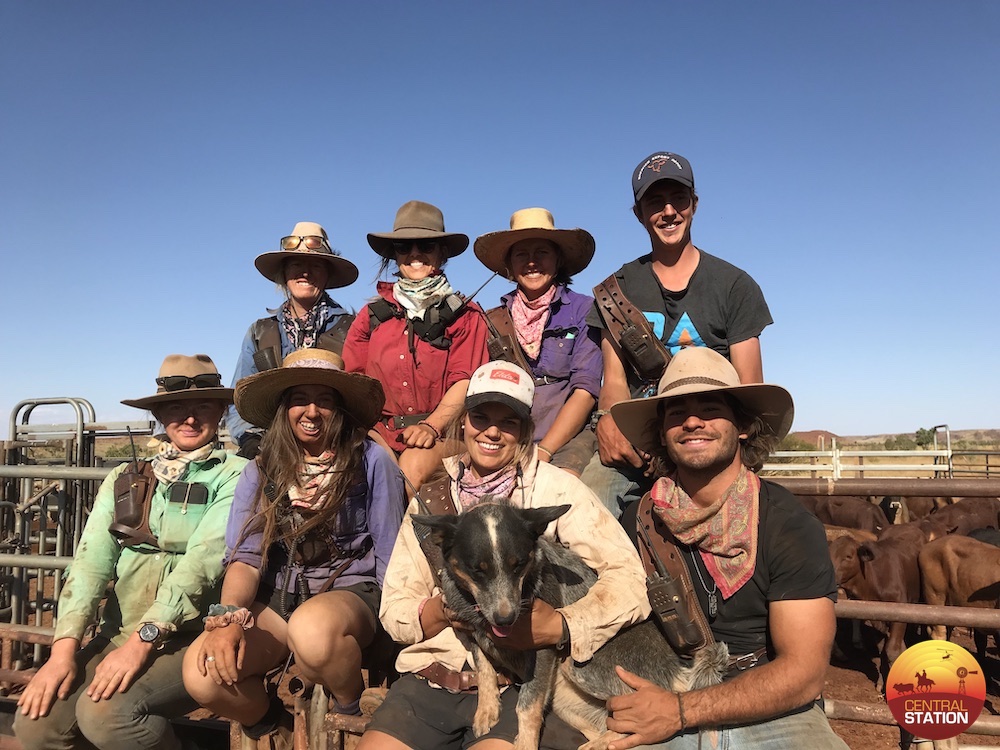 The Yarrie 2019 Family.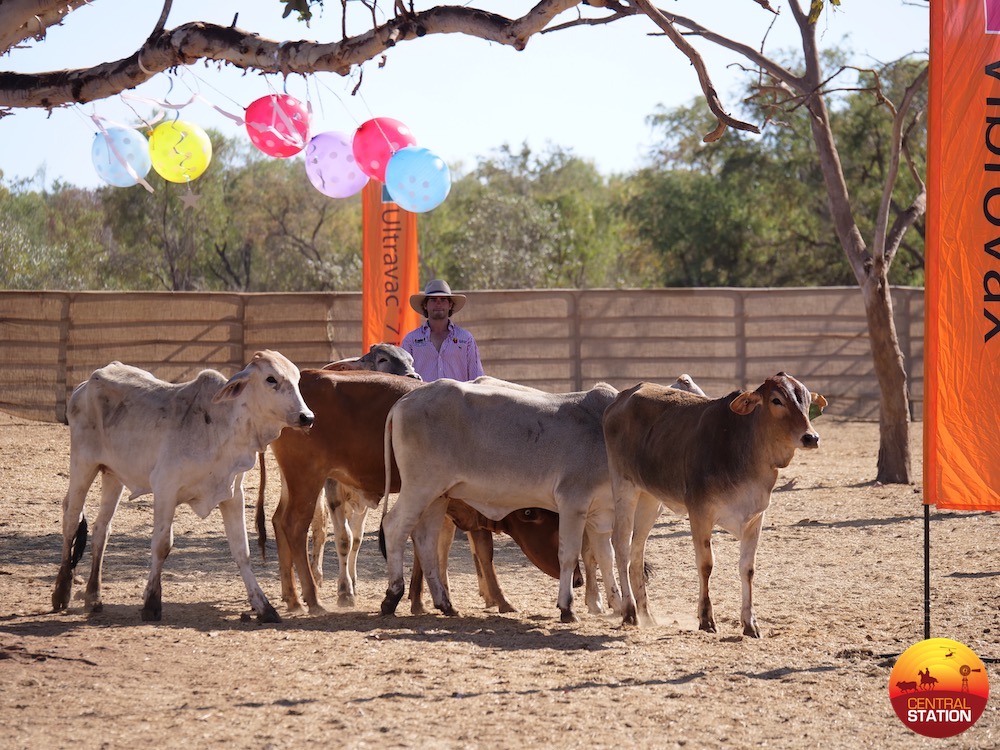 KPCA Cattle Handling Cup.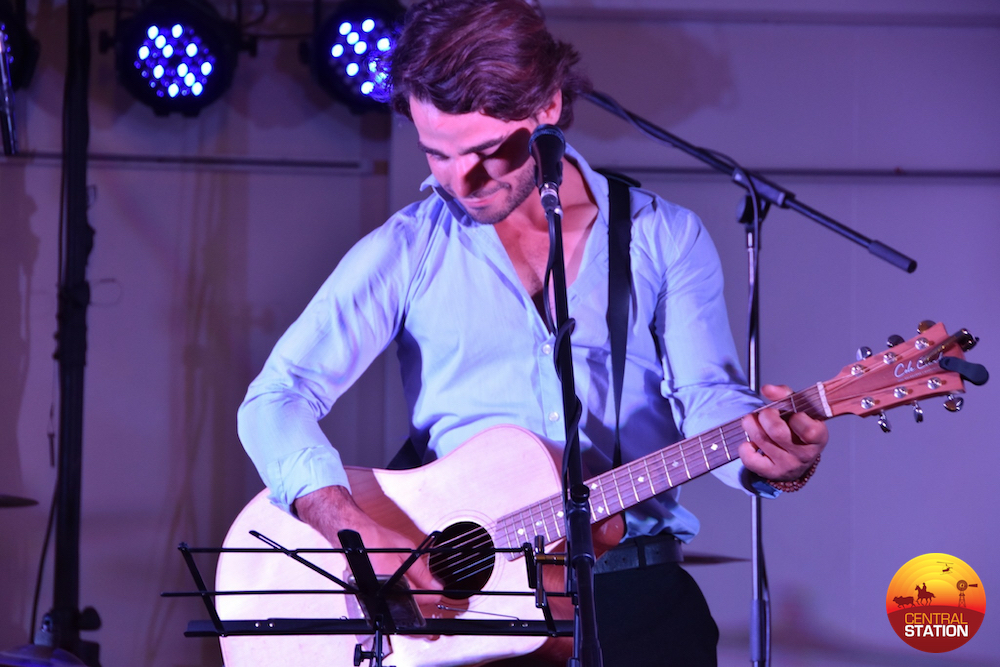 Despacito ft. Mexi-co-co at the Marble Bar Ball.
Comments